2014
03.24
Multiple, multiple questions/reports have been sent in about a child kidnapping Sunday night in LaFayette. Nothing has been officially released and details are very thin so far.
Per best sources, an 8-year-old girl was snatched up from Town Creek Apartments on Cooper St. She was found nearby about an hour later, alive, possibly tied up or trapped inside a sewer opening, and was taken to a hospital. (Cooper St. is off Duke behind the old library location.)
Suspect may have been ID'd but not arrested yet, independent reports of helicopters spotlighting people walking around after dark outside the city which indicates law enforcement is hunting someone.
Latest on this as details develop on LU Facebook or Twitter.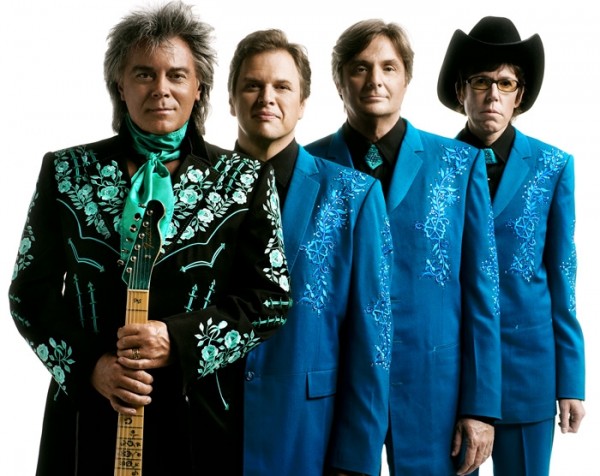 Music On The Square has closed as an ongoing business, but the annual music festival of the same name will continue. This year MOTS will be held in downtown LaFayette on May 17th with the biggest headliner yet: Marty Stuart and the Fabulous Superlatives.
Clear your calendar.


This question about liquor will be presented to Walker County voters in May.

Measure is supposed to be about legalizing hard drinks in restaurants and allowing Sunday alcohol sales, but looks like the Sunday part is off the table, and wouldn't necessarily lead to hard drinks in restaurants – only give the "governing authority" (ie, Commissioner Heiskell) authority to regulate them.
Cities would still have their own rules; 99% of restaurants in the county that would want to sell liquor are inside one of the cities. This would also do nothing to put packaged liquor in stores. It's only so the county can serve hard drinks at Mountain Cove Farms. Which might be OK, but don't fooled into thinking it's about anything else.


This vertical takeoff/landing aircraft was spotted flying around LaFayette last Friday.
Video shows it landing at Barwick-LaFayette airport. No word so far why the plane has been in the area, but it could be related to military training.



Hundreds, possibly thousands, of people showed up at the Civic Center Thursday seeking jobs from about forty different businesses. So far it's not clear if anyone at the Jobs Expo actually found the work they were looking for.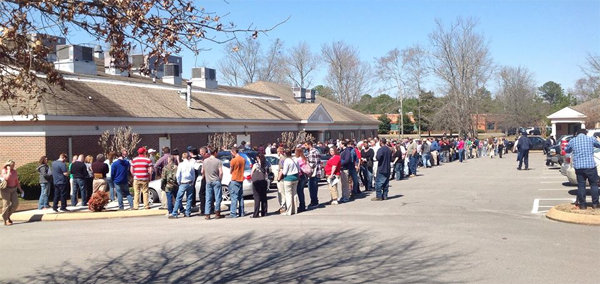 Per attendees, businesses weren't taking applications or resumes and no interviews were scheduled – but Walker County, the Chamber, GDOL, NWGAJDA, and several other acronyms can claim they did something and stop trying for the rest of the year.



This year's session of the General General Assembly ended Thursday, with several controversial high-profile bills left for dead.
Medical marijuana bill did not pass; it was stalled in a debate over requiring insurance companies to cover Autism therapy, which isn't related at all to the medical marijuana issue. A bill privatizing foster care also died when the State House and State Senate couldn't find a compromise on two different versions of the law.
With less than an hour left in the legislative session, controversial gun bill HB 60 was approved by the GA House. (It was previously passed by the Senate.) Bill removes restrictions on guns in bars and allows churches to opt-in to open carry for their congregations. Also changes rules about hunting with silencers. Tarvin, Deffenbaugh, and Mullis all supported.
Tuesday night both sides of the State Legislature passed a bill prohibiting state-funded insurance plans – even ones set up at the federal level – from paying for abortions, except in cases where the mother's life is at risk in an emergency situation. The bill was sponsored, in part, by Senator Mullis and was approved by both Tarvin and Deffenbaugh.
Bills restricting "ambulance chaser" lawyers and strengthening animal cruelty laws were both approved. General Assembly also completed a measure expanding HOPE scholarships with "Zell Miller Grants" and allowing more tax-deductible donations to private education funds. Another approved law adds some common sense to school "Zero Tolerance" rules regarding weapons.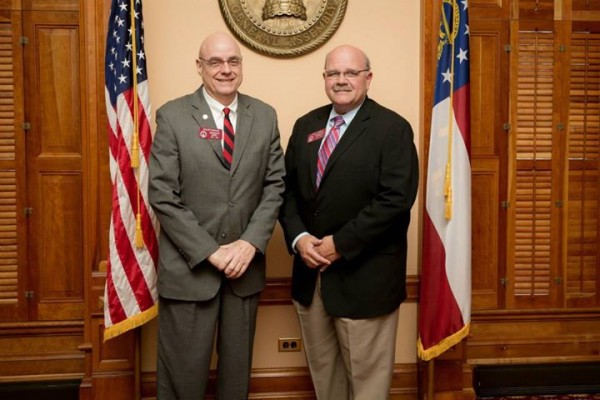 The state was recently sued over allowing private probation companies to charge extra fees for services to those on probation.
Shortly before the session ended Thursday, GA General Assembly passed a bill, HB 837, clearly making those fees legal in Georgia and making the amounts charged exempt from open records law.
Senator Mullis, Rep. Deffenbaugh, and Rep. Tarvin all voted in support of the change, which definitely does NOT make government more transparent.






Drug bust in Chattooga Co. last Wednesday resulted in a quarter-million-dollars worth of meth taken off the street. The operation involved agencies from Walker County, including Walker Sheriff's Office and LPD, but details of arrests or activities in Walker County have not yet been released. Arrests were made in Chattooga and Cobb.
Reports say the suspects also had some serious weapons and ammunition boxed up and ready to ship somewhere overseas.



Another long-buried photo of Johnny Cash visiting LaFayette in 1970 has been uncovered, via Picnooga and Patti Scott.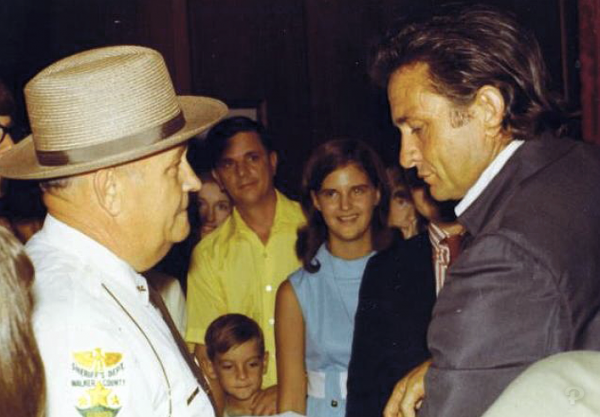 Recreated memorabilia from the 1970 Cash concert here will be available in a few weeks in exchange for donations to the library.


Prominent defense attorney Ken Poston, who isn't directly involved in the case, questions decision not to file charges in Ron Westbrook shooting. Poston calls out shooting suspect Joe Hendrix for giving conflicting stories about where he lives, and suggests the Sheriff's Office and District Attorney were influenced by Hendrix's ties to Tennessee politics.
DA Buzz Franklin says Poston's comments are "irresponsible" and he's just a lawyer with an opinion.


New exhibit at Gordon Hall about the Civil War "Great Locomotive Chase" with a particular focus on the Andrews Raider who was held at Walker County Jail in LaFayette after his arrest.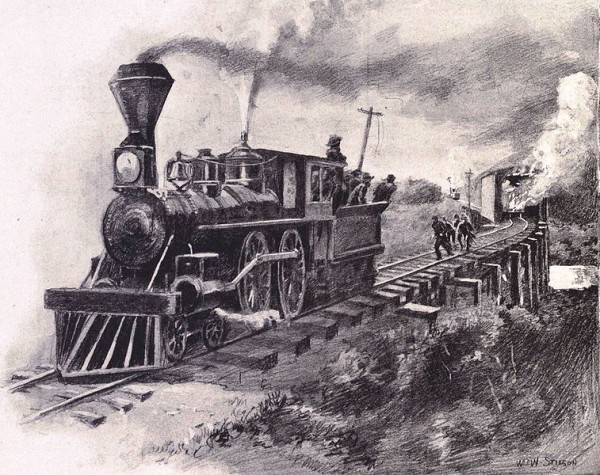 It's free and in town, might as well check it out.


WQCH Radio, 03/19/14:

"KIDS 4 CHRIST IS LOOKING FOR A NEW HOME. THE LOCAL CHILDREN'S MINISTRY HAS BEEN RENTING THE FORMER TELEPHONE COMPANY OFFICE ON WITHERS STREET IN LAFAYETTE, FOR YEARS, BUT THE OWNER HAS PUT THE BUILDING UP FOR SALE. THE MINISTRY ALSO NEEDS A LOCATION THAT IS A LITTLE LARGER TO MAKE ROOM FOR FUTURE GROWTH.
"IF YOU HAVE A LOCATION IN MIND, YOU CAN REACH KIDS 4 CHRIST AT 706 639 3234."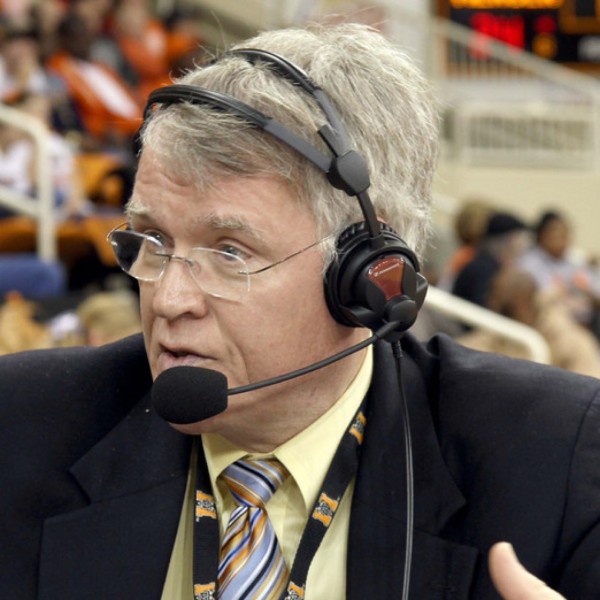 Last night's NCAA March Madness basketball playoff game between Tennessee and Mercer had a local connection – Mercer's radio announcer, Rick Cameron, graduated from LHS in 1970. He's also a Mercer Vice President. (Mercer lost to Tennessee, 83-63.)


Over the weekend, Mars Theater hosted live play "See How They Run," produced by Back Alley Productions. Show will be held again next Friday and Saturday at 7:30 PM. Tickets are $8 per person.
On the other side of town, LHS students performed "Little Shop of Horrors" on Friday and Saturday night at 7.


For today's links and any breaking news, follow the Underground on Facebook or Twitter.