2014
01.24
Due to forecasted frigid temperatures, school is delayed today by two hours in Walker County, Dade, Chattooga, Catoosa, Whitfield, and Chickamauga.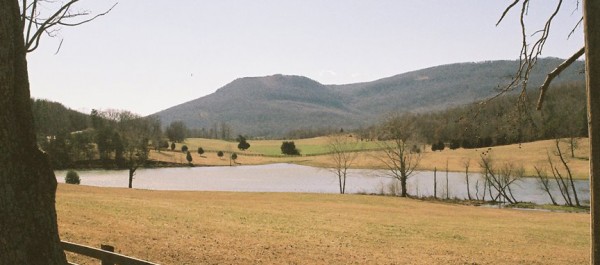 NGEMC and TVA have both asked customers to reduce power usage during the peak of winter and encourage industrial customers to cut back production or close. As a result, Roper has canceled both first and second shift today. Normal operations will resume Saturday.
Electric power issues are a concern, but a shortage of propane gas is reality; Hot Mama's UPG in LaFayette has been delaying deliveries to residential customers and has reportedly refused to make deliveries at all to commercial propane users like chicken houses due to nationwide supply issues stemming from cold weather blanketing much of the country.





Rev. Melvin Bridges, former LaFayette City Councilman and Mayor of Linwood, passed away Wednesday morning at age 79.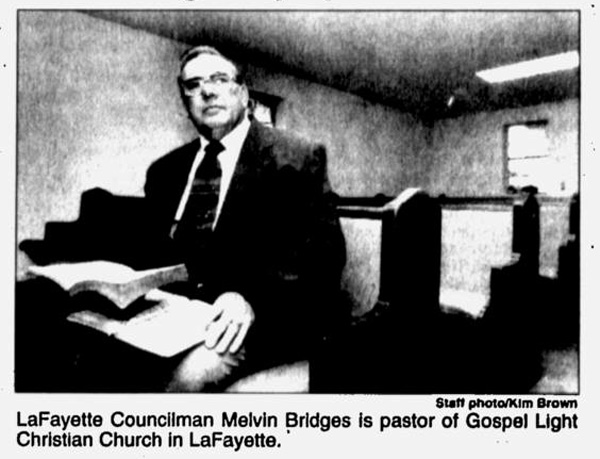 Bridges was pastor of Gospel Light Church for nearly sixty years and a Walker County school bus driver for about twenty. He served in Linwood as fire chief for decades, was mayor of that community for four years, and then spent twelve years on the LaFayette council after Linwood was annexed into the city. He ran for council again in 2011 but was ultimately defeated in a five-candidate race by Chris Davis.
Services for Bridges will be 2 PM Saturday at Wallis-Wilbanks. Visitation for family will be tonight, also at Wallis-Wilbanks, from 4 to 9.



Last week on UCTV, Commissioner Heiskell claimed money raised through new SPLOST bonds had been given to the library so long delayed renovations of the LaFayette branch could be finished.

Library insiders say the funds weren't turned over. Rather, the county has banked library SPLOST money and will cover invoices related to renovation work as they come in. That leaves the library liable for unpaid work if the county continues its long streak of broken promises.
That also means spending on this project will, as usual, be glommed in with the county's other unaccountable, non-transparent expenses.


Two of Catoosa County's Hospital Authority board members, Darrell Weldon and Ken Rhudy, have resigned from the body overseeing Hutcheson Medical Center. Rhudy lives in South Georgia and has participated in hospital meetings via telephone, violating rules requiring members to live in the area Hutcheson serves.
One of the men nominated to replace them may actually bring some change – he recently compared Hutcheson's leadership to the contents of a dirty diaper. Unfortunately, and bizarrely, the Hospital Authority can reject nominees for any reason.

Meanwhile, Hutcheson CEO Farrell Hayes randomly attacked retired LaFayette physician Paul Shaw in an unrelated LU Facebook discussion about the hospital's community survey.
Is it appropriate for the leader of a publicly owned hospital to publicly make those kinds of politically-motivated (and untrue) comments about a physician's work history? Other local doctors are watching.



Neal Florence didn't attend Monday night's Walker Republican meeting in Chickamauga. Steve Tarvin did, and mostly explained his background to the <25 people who gathered to see him.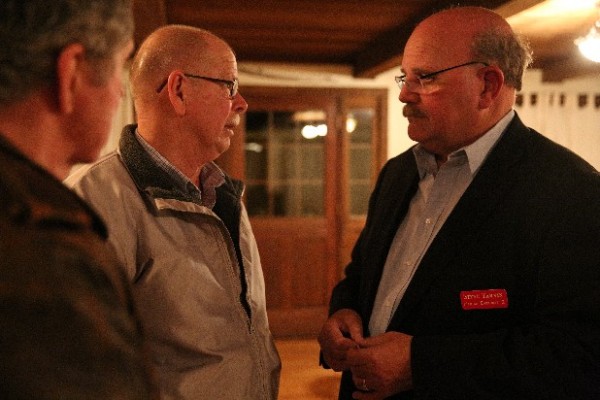 Early voting for the February 4th special election runoff (between Tarvin and Florence) for GA House District 2 is now open.



A Trion HS sophomore is suspended nine days for bringing a replica "Lord of the Rings" sword to school with him, hidden in a violin case. He meant the weapon to be a gift for a friend.


This year Georgia legislators might try, again, to reform the state's asset forfeiture laws. GA Sheriff's Association, which blocked changes last year, says they can support adding more transparency to the process as long as new rules don't keep law enforcement agencies from taking whatever they want from anyone accused (not convicted) of criminal activity.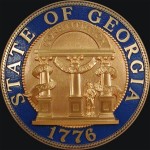 Accountability and transparency in this area of the law gives nightmares to people like Steve Wilson, which is why they'll go protest in Atlanta and block reforms again – just like they did in 2013.

Legislators also want to triple monetary punishment for people who steal timber. Proposed law would also allow forest rangers to make arrests in stolen wood cases. Timber theft is a growing crime as timber prices rise.
Another unrelated proposal would require anyone receiving food stamps in Georgia to pass a drug test first. A previous bill like this was overruled by judges, but this one might survive because it includes a way for those who pass the test to be paid back for the cost.


El Pueblito Mexican Grill still plans to open for business on LaFayette square by the end of the month. The restaurant will only occupy the lower level of what used to be One Eleven, with hopes to use the upper floor later on as space for private events.


New survey shows a majority of Georgians approve legalizing marijuana both for medical purposes (57%) AND for recreational use (54%). The survey, which was paid for by a pro-pot group, shows support from Democrats AND Republicans alike.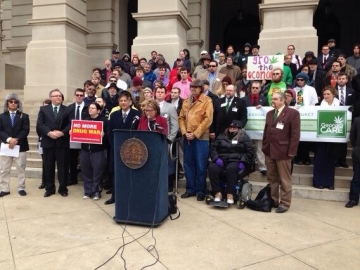 One organization has presented a petition signed by more than 15,000 to the governor asking him to take action on this issue. Several state legislators have gotten the wheels in motion to study marijuana legalization, but the process will likely take until next year at the earliest and so far nobody under the Gold Dome has been willing to support recreational use, just medical.


GA public libraries now have a kid-friendly online catalog available for their children or youth areas. LaFayette library is one of 275 around the state adopting the new service, an expansion of the existing PINES library database.


United Community Banks has repaid its federal bailout money. UCB has over 100 branches in the region, nearest ones are in Trion and Summerville.


Latest local arrests, including Matthew Webb, Jeremy Bandy, and Mary Jane Melton – among others.


Federal Elections Commission has rejected requests from Georgia and several other states to modify voter registration requirements. The states wanted new voters to show a form of ID to verify who they are when signing up to vote, instead of checking a box without further proof as required by the fed. Commission ruled that state law cannot replace the national form.


For today's links and any breaking news, follow the Underground on Facebook or Twitter.