2013
05.15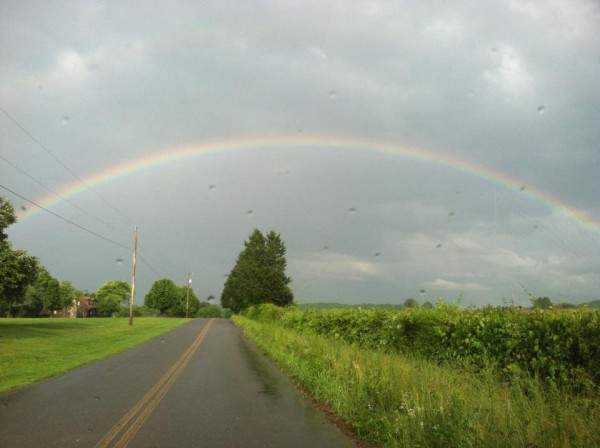 Here's a look at the latest news from LaFayette and Walker County:
Walker Co Schools is preparing for the transition to new Saddle Ridge School by terminating teachers. Last Friday administrators called selected teachers into their offices during school hours, read them a script prepared by school attorneys, and then sent them back to finish the school day. Those who heard the spiel will be unemployed come July.
Teachers weren't dismissed in front of students, but were dismissed during school hours when kids were still at school to limit anyone reacting negatively. Because good teachers don't get pissed and cause a scene when their students might see it.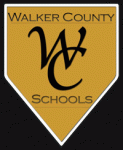 Some have asked why we're firing teachers while building a new school. The simple answer? SPLOST and ELOST sales taxes are both restricted to construction, building, purchasing property. We can build schools, replace roofs, buy school busses, buy police cars – but not pay power bills or salaries. So stop voting for sales tax renewal, it doesn't accomplish anything.
Not sure whose situation is worse, the teachers soon to be out of work or the remaining teachers facing larger and larger classroom head count next fall.
So far cuts include five teachers at LaFayette Middle, five at Naomi, three at Fairyland, one at LHS, and two cuts plus one retirement without replacement at Chattanooga Valley Elementary. That's seventeen teaching positions cut at just five schools. Those totals are not complete, just the ones LU has been made aware of. A full count may never be publicly announced – there's still been no public confirmation of the teacher firing bloodbath covered here last year.



An accident Sunday morning on South Chattanooga Street or Hwy. 337 involved 19 year old Jared Marsh. Marsh, who was by himself, hit a tree. He suffered a broken collarbone and head injuries, was sent to Erlanger.
WQCH Radio, 05/14/13:

"LAFAYETTE POLICE SAY MARSH APPARENTLY FELL ASLEEP AT THE WHEEL IN THE 11-HUNDRED BLOCK OF CHATTANOOGA STREET. THERE WERE NO SKID MARKS FROM BRAKING, AND THE JEEP CHEROKEE IMPACTED A TREE IN THE FRONT YARD OF A RESIDENCE.
"POLICE SAID FAMILY MEMBERS TOLD THEM MONDAY THAT JARED WAS IN A MEDICALLY-INDUCED COMA. THEY GOT THE CALL AT AROUND 6:40 SUNDAY MORNING."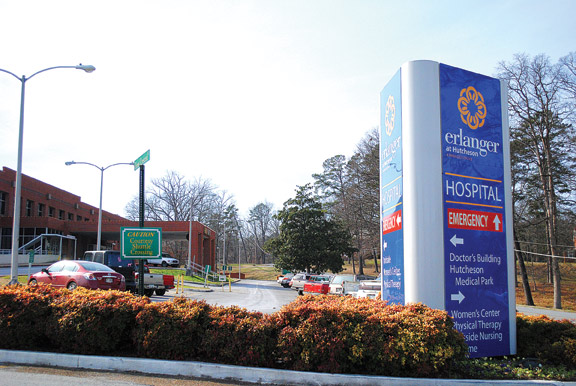 Hutcheson's latest loan, backed up by Walker and Catoosa, will come from Erlanger hospital. That brings the total amount owed to Erlanger (before interest) to $20.55 million. The half-million emergency loan was needed to finish setting up new computer systems.

All together, Hutcheson has over $70 million in debt and growing.
Hutcheson will never be fixed until the hospital gets out from under that massive debt. In this piece, Commissioner Heiskell says Walker County will not back a needed $35 million bond to help the troubled facility pay down debt, because the amount is higher than we can risk.
She's right, but that doesn't leave many options. Hospital leaders are looking at leasing the hospital or possibly selling it outright to another operator. That kind of arrangement would take away the counties' say in hospital operations – which is one reason why Erlanger didn't get an outright lease two years ago. In light of the current debts, keeping control probably isn't the biggest worry anymore.


A 17-year-old Rome boy was killed Sunday after he and a group of friends played chicken with a train. They weren't racing the train in cars, they were laying on the tracks – last one to get up won the game. He also won the race to become dead.
As recently noted on LU, kids of all ages need to be taught about the dangers of playing around trains, and adults need to intervene when they're doing dangerous things.


The Cookie Boss on Chattanooga Street is now under new management. Owner Melissa Hall will be moving out of town with her husband Jason, who's been named City Manager of Lyons down in south Georgia.
Hall was formerly City Manager of Varnell. He was considered a possible candidate for the LaFayette City Manager position, but city insiders said he didn't have a serious chance. Hall applied for the LaFayette position before – and was rejected for reasons unknown – before Frank Etheridge was hired in 2011.


So if we don't (or can't) enforce county codes, why do we have a codes department? And why do they have trucks, guns, badges, and a department budget in excess of $400,000 a year?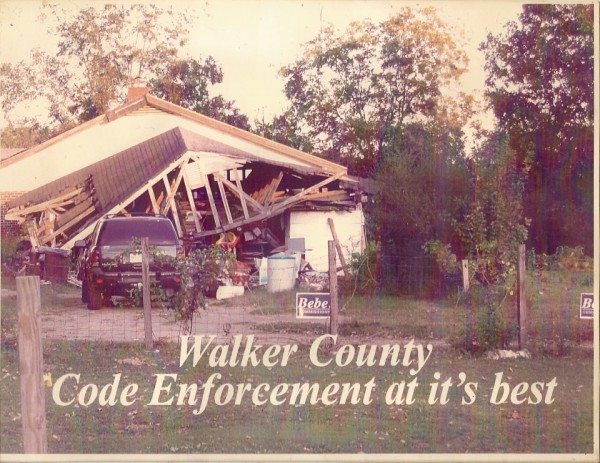 Maybe the Pallet Man in Wallaceville should put some Bebe signs up to conceal his fire hazard business.


Highlands PCA Pastor Travis Hutchinson announced his resignation Sunday. Hutchinson is taking a job with Chattanooga Christian School in Tennessee. June 2 will be Travis' last week at Highlands after 12 years.
Travis is the only local church leader ever willing to comment on LU Facebook or blog – using his own name anyway. LU appreciates his support here and his community leadership over the years. Good luck sir.


Bob Shaw's new carpet mills in Whitfield and Murray – a $450 million investment expected to give 2,400 people jobs – came about due to $120 million in tax breaks and other incentives from state and county governments. That's $50,000 per job, but the jobs will be there for decades. If the incentives weren't provided in this area, they could have found them elsewhere; it's the cost today of doing business and creating jobs.
Per GPB, the state's part of that adds up to $105.6 million. It's not a good thing that government has to do this to bring in jobs, but in this age that's required to get them. If you don't do it, somebody else will.
Since the Engineered Floors deal was announced, Murray County has attracted ANOTHER business that will supply the new factory there. Snowball effect of one business moving in.


24-year-old Kevin New of Chickamauga died Sunday in Panama City, FL. He was found floating in water where he had been fishing. His wife says he was prone to seizures.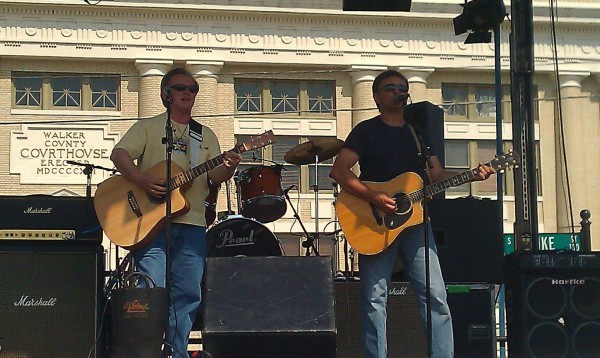 Music On The Square has added a second "Headliner" artist to the lineup for Saturday. Paid VIP seats now also available, other seating still free. Collections will be taken up during the event to benefit The Care Mission. Annual music event will be held this Saturday beginning at 10 AM.

(Photo from last year's Music on the Square.)

Three people have been indicted for "conspiracy to violate Georgia law" after smuggling a drill and drill bits into the Chattooga County jail.


When the new ethics law begins next January, elected leaders will be prohibited from taking any gift worth more than $75 – including VIP box tickets to UGA football games. Some legislators complain that will block them from using the tickets to be "more effective legislator[s]."
…because rights to sit in the Sanford Stadium President's Box are why we voted for you in the first place.
Of course the ban starts NEXT year. Which means legislators and state/county/city officials around Georgia are still free THIS year to take free sports tickets – and some of them have been taking truckloads.
"House Bill 142, which limits food and travel paid for by lobbyists to $75 and bans gifts of pure entertainment, like ballgames, passed both the House and Senate unanimously on the final day of the 2013 legislative session. But even though every legislator voted for the bill and applauded themselves for doing so, several immediately began accepting the gifts anyway."
Some legislators are arguing a $90 dinner would be under the cap if their wife also eats, because each meal would be worth just $45. So if they can figure out a way to include family members, staffers, or other legislators to spread out the value, there will be more opportunities to violate the spirit of the law: "I took some bread home for my five kids so the $300 dinner Georgia Power bought the six of us was only worth $50."


Speaking of ethical politicians..
State law allows legislators who practice law to delay cases for their clients any time going to court would conflict with "legislative duties." That makes legislator lawyers the best defense lawyers when you're facing a certain conviction. GA House Speaker David Ralston has used that legal loophole to delay justice in a vehicular homicide case for more than EIGHT years.
The law should restrict their "legislative duties" to the actual January-April legislative session, or cap the number of days outside that session they can use the excuse.. But the law can only be changed by people like David Ralston, so it'll never happen.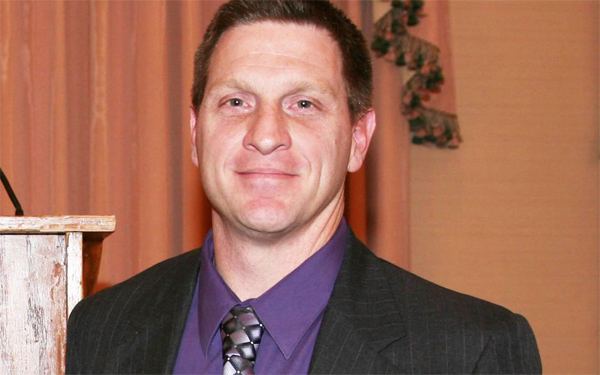 Troy Peco, automotive instructor at GNTC in Rock Spring, was recently named top technical instructor in the state. He showed the attitude that earned that honor by turning around and donating his $1,000 prize to a scholarship program.


To save money and keep officers more engaged with offenders in the community, Georgia Board of Pardons and Paroles has closed many of its smaller offices, pushing parole officers to work in their vehicles. The LaFayette branch is now one of these "virtual offices."
Here's a list [PDF] of all the Pardons & Paroles locations – note how many are marked as "Virtual Office."


Ex Public Officials Behaving Badly: Rome lawyer and former state legislator Ken Fuller was arrested last Tuesday after making threats against someone else involved in a lawsuit over a cat. Fuller served in the GA House 1979-1981 and GA Senate 1988-1990.


It recently came out the IRS considers information on Facebook accessible without a warrant. Now the FBI has decided e-mails left on a server more than 180 days are also exempt from constitutional privacy guarantees. Be careful what you say online and where you leave messages stored.


A high school senior in Clayton County found a mugshot of his principal online and shared it on Instagram, where classmates passed it on. He ended up with four days suspension. The principal says he was punished for claiming she had a DUI when her arrest was only for missing a court date.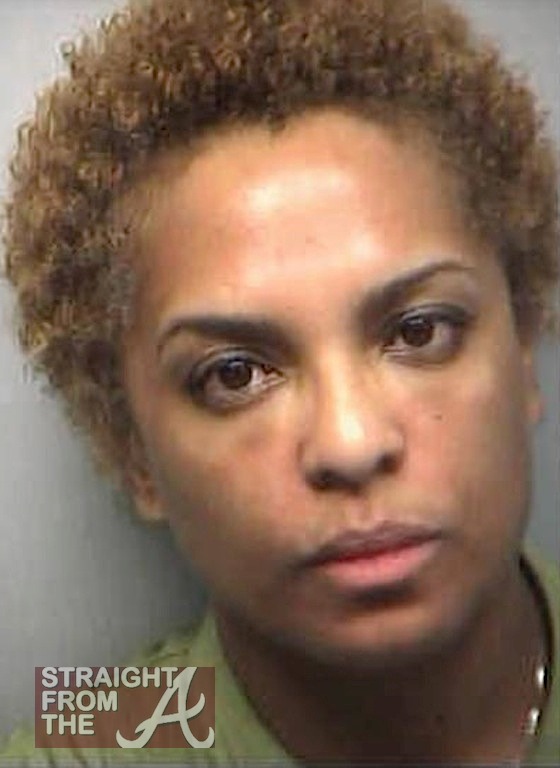 "According to WSB-TV, Varner said the principal tried to get an officer to arrest him but the officer refused, so she suspended him instead."
Sounds like she took what could have been a teaching opportunity and just went vindictive. An oversight board overturned the four day out-of-school suspension and gave the student two days OSS and two days ISS instead.


As part of budget cuts, rangers at GA state parks will lose responsibility for law enforcement over the next five years, saving costs for certification and equipment. DNR wildlife rangers will retain their law enforcement authority.
The state will also cut some golf programs in state parks to save $300k a year.


UGA has verbally offered a football scholarship to a 6'3 15-year-old freshman from Griffin. It's good news for the kid, but what kind of pressure does this offer and expectations of football success put on a teen who can't even drive yet? What about the impact on other students attending the same school?

How do you feel about making this kind of high profile commitment to a guy this young?

For today's links and any breaking news, follow the Underground on Facebook or Twitter.