2016
08.30
Saturday night Shannon Whitfield's campaign used the Civic Center for his "Beans n Jeans" Farts n Charts fundraiser.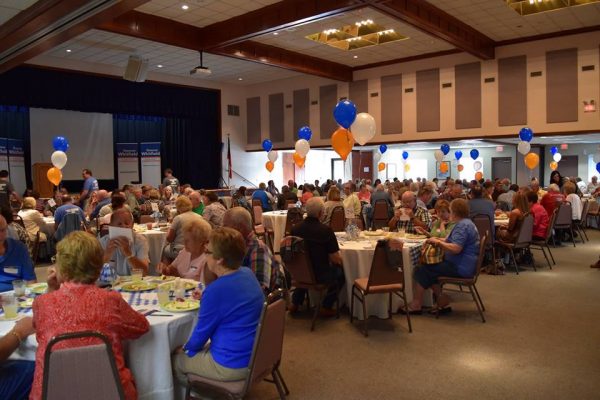 Based on the crowd photo, he's rounded up the Chickamauga retiree support Bebe's always depended on – but younger people and folks with jobs/kids seem to be scarce at these events.
Did you go to Whitfield's $50/head fundraiser?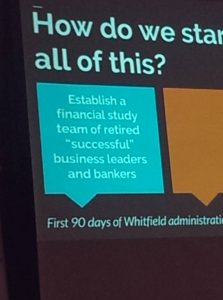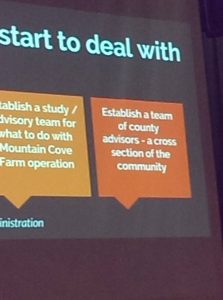 Whitfield won't release his slideshows for the public or visit you at home, you have to go where he is and see his presentation. Here's some of it, what we've managed to glean from his supporter's posts.
Looks like he's going to spend the first year of his administration setting up advisory boards full of his campaign supporters before they begin to make decisions about anything. (Why do they have to be retired?)
Funny Whitfield and leaders of the Walker Republican Party insist we wait until 2021 to get a commission, but the candidate's main "plan" to turn the county around is handing decision-making over to people who aren't elected at all.
Whitfield admitted on UCTV last week that his advisors will meet behind closed doors. Do we want a bunch of unelected people, chosen for their roles based on loyalty to the commissioner, making decisions for the county in meetings the community cannot attend?
That makes Bebe's forum of government look almost democratic in comparison.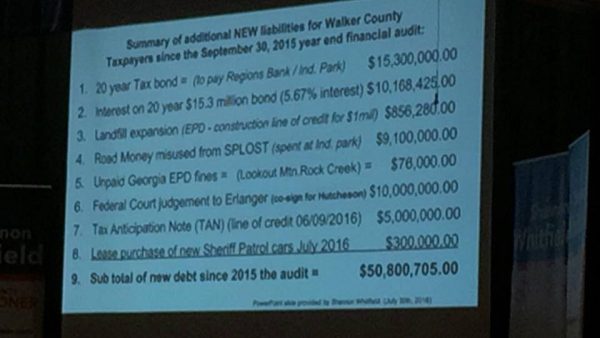 There's been some criticism of Whitfield's numbers here, they're a bit too generalized and broad. LU takes no issue with that, generalized numbers have been used before here too – and these issues are hard to explain in a quick presentation.
The Underground complaint is he's got more lists of problems than he has actual answers for how he'll fix anything, even as his supporters promise that he's got a secret list of cures for everything wrong he'll be sharing as soon as he's elected.


Jeff Mullis wants a raise – nearly 20 thousand a year more from each of four counties that fund the Northwest Georgia Joint Development Authority.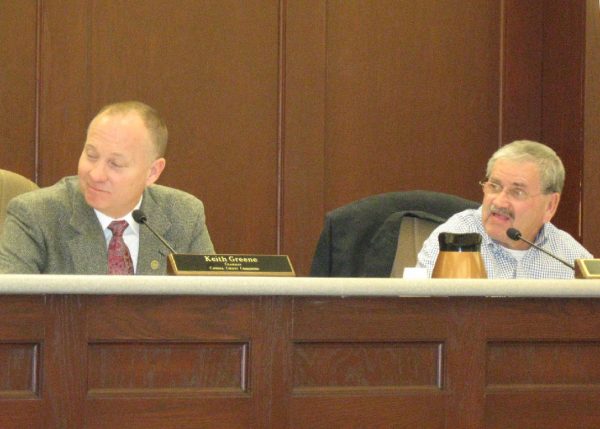 Half of Catoosa County's commissioners are resisting his demands, saying they don't feel their citizens have gotten anything out of the $100k a year Mullis and NWGAJDA get from them now. They will decide in a future meeting if funding should be upped, cut, or left alone.
In Walker, the current commissioner has no problem with the redundant, purposeless entity and her chunky ally Senator, but its future funding might be slashed by either of the candidates hoping to replace her next year. (Catoosa Commissioner Jeff Long, one of two insisting NWGAJDA is a good thing, is on Bebe's payroll as Walker County's pothole manager.)
"In Walker County, candidates Perry Lamb and Shannon Whitfield also say Mullis would need to convince them that the county's investment is worthwhile. Whitfield's campaign manager, Bobby Teems, is a JDA board member. But he said Whitfield will take a hard look at the organization."
Whitfield will do whatever Bobby Teems tells him to do, which is all he's done since he announced his plans to run. Teems is the one who pushed him to run in the first place.
Meanwhile Lamb tells LU he will take $103,000 currently budgeted for the Mullis Development Authority and invest it back into the county's libraries, which are currently running with about $90,000 less than they need.
Mullis should at least be made to explain how getting an extra $20,000 a year from Walker and about the same more from Dade, Catoosa, and Chattooga will help him do any better than he's been doing, since they don't seem to be doing anything other than running a real estate listing Web site.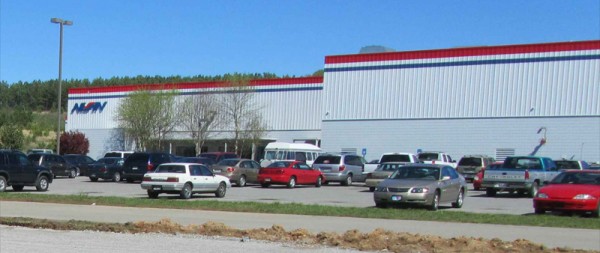 GA Department of Labor will hold a job fair for Nissin Brake on Wednesday at the Housing Authority office on Oak Street.


Is there anything more pathetic than going to prison for stealing from a dollar store?
WQCH Radio, 08/26/16:

"EVEN THOUGH HER LATEST ALLEGED THEFT TOTALED AROUND $15, A CHRONIC SHOPLIFTER GOT A FELONY CHARGE ON HER LATEST ARREST BY LAFAYETTE POLICE.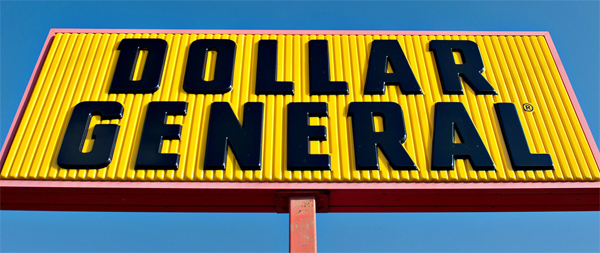 "53 YEAR OLD TINA LYNN COLLINS WAS CHARGED AFTER TAKING ITEMS FROM THE DOLLAR GENERAL ON SOUTH MAIN, MONDAY AFTERNOON. A NEIGHBOR HAD GIVEN HER A RIDE TO THE STORE, AND POLICE FOUND THE STOLEN ITEMS IN THE BACK SEAT OF HIS CAR.
"A REVIEW OF HER RECORD SHOWED THAT COLLINS HAD BEEN ARRESTED FOR SHOPLIFTING SIX TIMES, WITH FIVE CONVICTIONS.
"SHE REPORTEDLY BROUGHT AN EMPTY PURSE INTO THE STORE, PAID FOR SOME ITEMS, AND HID THE STOLEN ITEMS IN THE PURSE. THE STORE MANAGER NOTICED THE THEFT AND CONTACTED POLICE."
Plus: Walker County arrests, August 18-24 & August 22-28.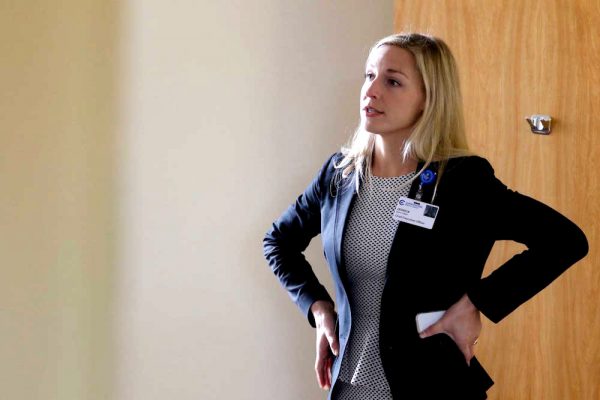 Cornerstone Hospital has named Jessica Long as permanent CEO.
Long has been the hospital's interim director since last December when ApolloMD took it over during the Hutcheson bankruptcy.


Over the weekend a beautiful 238 acre resort property on GA 157 atop Lookout Mountain sold at auction for $1.6 million.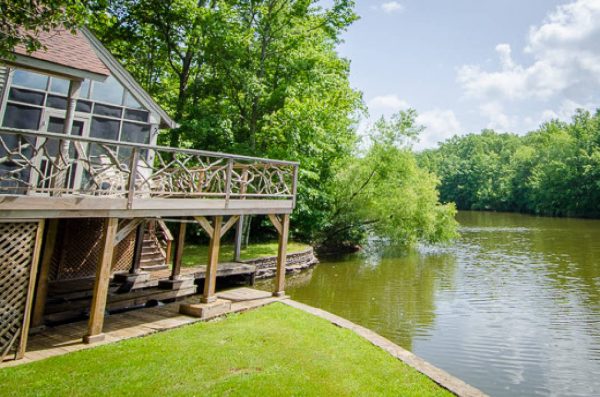 The previous property owners paid $10,127 in taxes to the county last year based on an appraisal of $922,163.
Will the (not yet public) 2016 reappraisal for that site be anywhere close to the auction price?


Brenda Weaver, head judge of the state's Appalachian Judicial Circuit, has resigned from the Georgia Judicial Qualifications Commission.
Weeks earlier she came under fire for arresting a journalist who was trying to investigate alleged corruption within her court, but she didn't mention that controversy in her resignation from the JQC.
(After the publisher of Fannin Focus went to jail, mainstream major media outlets in the state resumed the investigation he was working on and have essentially proven what he suspected – Weaver has some ethical problems in her court.)
The Judicial Qualifications Commission investigates ethical complaints against judges and recommends candidates to fill empty judge seats.
The Judicial Qualification Commission may not exist much longer, because an ex judge who was once punished by that entity is trying to have it restructured.
That ex judge, now a state legislator, has put a measure on the November ballot that would hand control of the JQC over to the General Assembly where they could politicize it.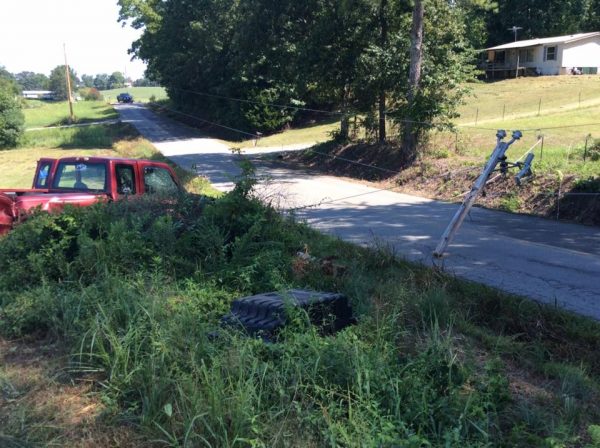 A pre-lunch wreck on Ringgold Rd. Monday knocked out power and shut down the road.
One person was transported to the hospital.


Cheokee Ridge Elementary near Chickamauga was vandalized before school opened Monday morning.
Per the school, someone spray painted the outside of the school and drove a dirt bike or motorcycle through the landscaping.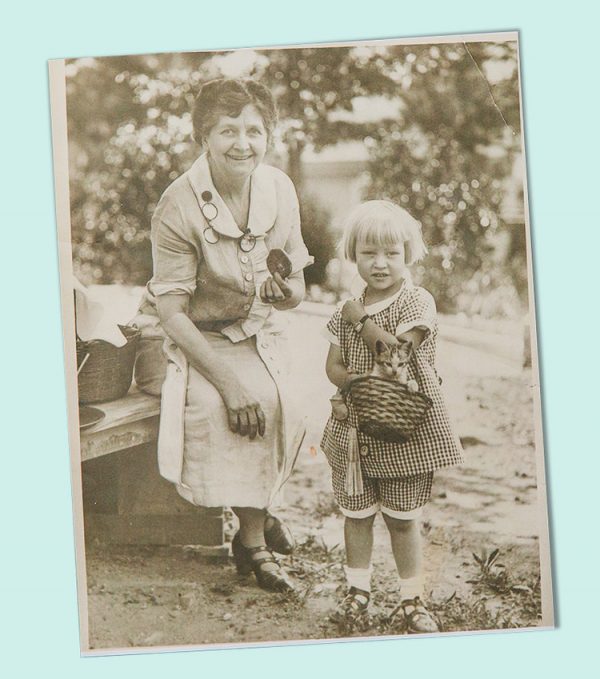 Much of what we know about "southern" cooking, and probably a few of your own favorite family recipes, can be credited back to Henrietta Stanley Dull.
Dull, a caterer and writer, was hired in the 20's to teach southern women how to use new gas stoves. Her classes, cookbooks, and newspaper columns reached millions.


Bucks Pocket State Park on Sand Mountain is one of several parks Alabama has partially closed for budget cuts, but it's still accessible to anyone looking for natural beauty less than a day away from home.


For today's links and any breaking news, follow the Underground on Facebook or Twitter.