2016
04.19
The 2016 primary election is 34 days away. If the vote were held today, which Republican commissioner candidate would you choose?
Voter registration ends April 26th, early voting starts May 2nd, and the election itself is on May 24th. The winner of this vote will be the Republican nominee and will (presumably) face independent candidates Bebe Heiskell and Perry Lamb in November.

Another theft at Fountain Plaza. That's 3x this month.
WQCH Radio, 04/17/16:

"SOMEONE SEEMS DETERMINED TO 'PESTER' THE FOUNTAIN PLAZA CARWASH BUSINESS IN LAFAYETTE. ANOTHER THEFT WAS REPORTED WEDNESDAY NIGHT – THE THIRD IN THE PAST WEEK.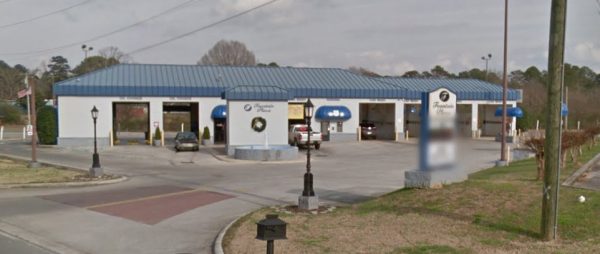 "POLICE CAPTAIN STACEY MEEKS SAID THEY HAVE A 'PERSON OF INTEREST' IN THE STRING OF THEFTS, AND THEY'LL BE TALKING TO HIM.
"$60 IN CHANGE WAS TAKEN FROM THE CAR WASH CONTROL MACHINES IN THE FIRST TWO THEFTS. IT WAS NOT YET DETERMINED HOW MUCH WAS TAKEN IN THE LATEST.
"THE BUSINESS IS IN THE PROCESS OF INSTALLING MORE SOPHISTICATED VIDEO SURVEILLANCE."
Two earlier incidents of theft at Fountain Plaza were similar in execution but the released suspect descriptions and form of transportation weren't the same.
Hopefully for the sake of this small locally-owned business LPD will be able to connect the dots and arrest suspect(s) for all three incidents.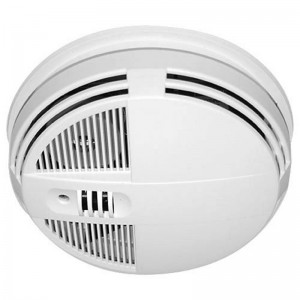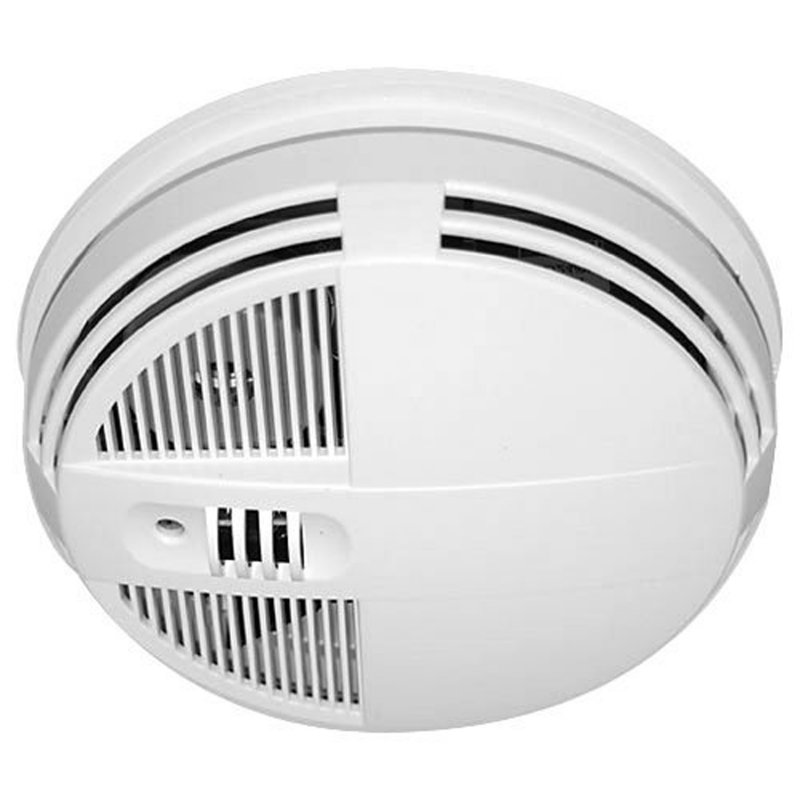 Saturday a house fire in Rock Spring heavily damaged a family home.
Smoke detectors are credited with saving the lives, and two dogs, of a family living on Beaumont Rd. The blaze, which apparently started with overloaded extension cords, claimed two cats and did about $80,000 in damage to the house.
Another blaze called in on Sunday turned out to be a false alarm. That one, at the Farmer's Co-Op near Walmart, was just an un-permitted brush fire from someone living in Carriage Estates trailer park next door.



Meanwhile in Linwood, sometime during the last week this home on King Street was destroyed by fire. The latest in a long line of Linwood blazes not even considered newsworthy by LaFayette's mainstream reporters.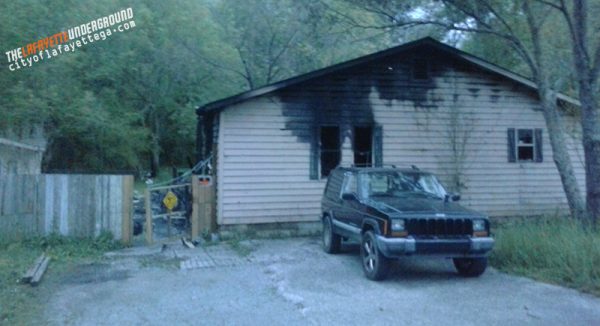 The city's recent attempts to enforce codes/zoning laws haven't yet reached Linwood, and by the time they do the problem may have solved itself.
It's not much of a stretch to say half the buildings in Linwood that were standing ten years ago are gone today. At the current rate there won't be much left out there in another five or six years except debris.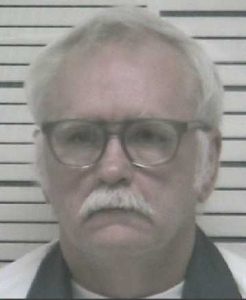 Jonathen Jarrells, who beat an elderly Lyerly woman to death in 1988, has gotten a reduced sentence – from death to life, with possibility of immediate parole – after years of delays and foot-dragging from the District Attorney's office.
The DA agreed to give Jarrells a lesser punishment in lieu of a new trial based on the possibility that he might be mentally disabled.
The alternative would have been taking Jarrells to court for another trial, with the prosecution's main witness no longer alive, and then having to explain why DA Franklin let the case linger for nineteen years without taking any action.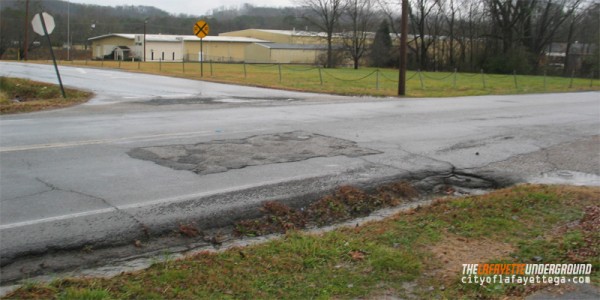 South Chattanooga Street rehab project enters its final stage with another round of spending. The council last week signed off on another $105k of city SPLOST money for water line rehab on the road's south end.
Resurfacing the main road is expected to begin later this year. Paving side roads like Thompson St. has already started.


Emmanuel Davis of Chickamauga went to jail Wednesday after a hit n run accident on Battlefield Parkway.
The woman he allegedly backed into confronted him, at which point he fired a gun at her from inside his truck and fled, again.
Police caught him later with two guns, ammo, and cocaine inside his vehicle.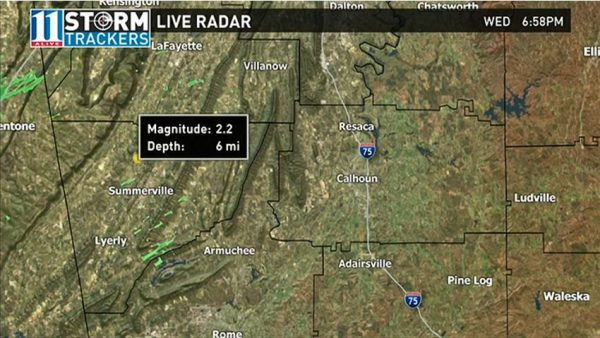 US Geological Survey detected a small earthquake about 2.5 miles southwest of Trion last Wednesday morning.
The tremor originated six miles below the earth's surface.


Young LaFayette resident puts others in danger by driving under the influence of.. something.
WQCH Radio, 04/16/16:

"A LAFAYETTE RESIDENT WAS CHARGED WITH DUI-DRUGS, AFTER A MAPCO EMPLOYEE AT THE NORTH MAIN STREET STORE SAW HIM SLUMPED-OVER IN HIS CAR."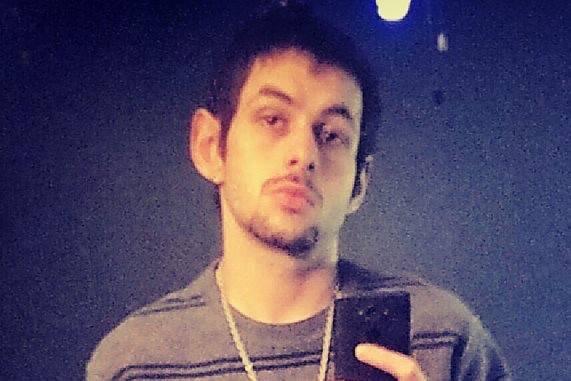 "POLICE SAY THE VEHICLE APPEARED TO HAVE DAMAGE FROM A RECENT WRECK. INSIDE THE ACURA, THEY FOUND 24 YEAR OLD RYAN ANDREW WATERS, AND REPORTEDLY HAD TROUBLE WAKING HIM. HE ADMITTED TO TAKING TWO PILLS FOR WHICH HE DID NOT HAVE A PRESCRIPTION, BUT REFUSED A BLOOD TEST AT THE COUNTY JAIL."

Nathan Deal strikes another blow against government transparency by refusing to reveal who donated money to pay for his inaugural celebrations a year ago.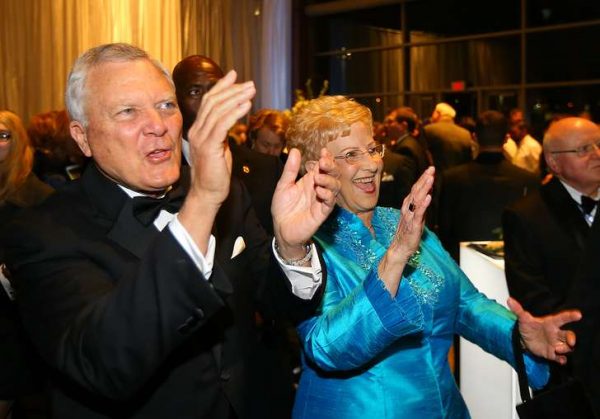 The Deal campaign set up a non-profit entity, took donations of up to $50,000 from … Lord knows who.. to the tune of $1.4 million, then dissolved the group after the party was done.
The unnamed donors will now benefit from tax breaks, "economic development" activities, approved merger proposals, and weakened consumer protection laws.


A majority of Americans surveyed say they no longer trust the media. Many have had bad experiences with news outlets, finding them to be biased or inaccurate.
What news sources do you trust, or distrust, and why?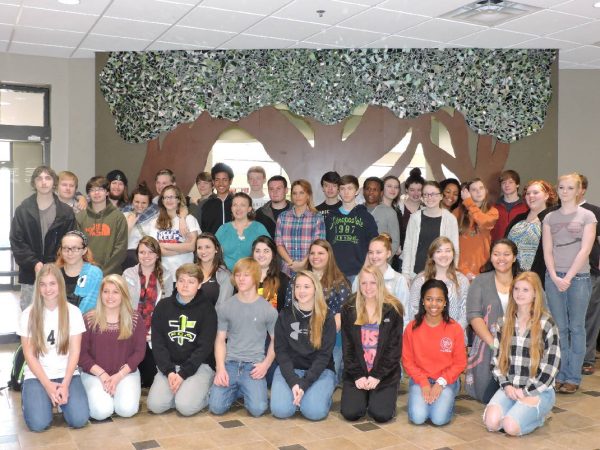 LaFayette library children's department now welcomes its short guests with a mosaic tree created by dozens of LHS art students.


"Get Georgia Reading" offers over 10,000 free eBooks for Georgia residents now through August 31.
The direct link to download books is here.


For today's links and any breaking news, follow the Underground on Facebook or Twitter.