2015
05.26
LaFayette Fire is investigating the blaze that took out a house on North Flora St. last Friday. Home being renovated had no power, burned to the ground after a worker left for lunch.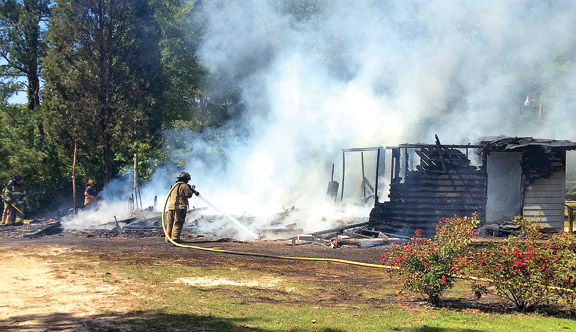 No injuries, minimal loss of personal property.
This won't do much to help that neighborhood. Hopefully the property owners at least clean up the mess.


Former city leader Bryan Hall Jackson passed away Saturday in Tunnel Hill.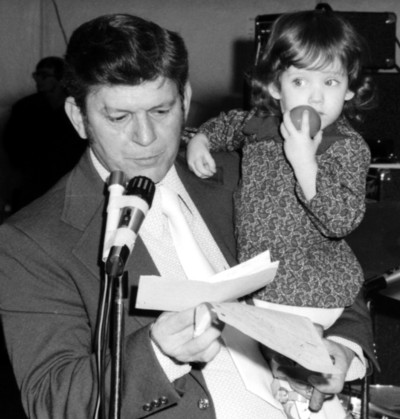 Jackson served a total of 21 years on LaFayette's city council. During that time he fought to add sidewalks, campaigned to have US 27 expanded from two lanes to four south of town, and worked to create Joe Stock Park. He made an unsuccessful bid for mayor in 1990.
He was also a local business owner, a thirty year military veteran who served in Korea and Vietnam, ran the local Legion post, coached ball for a decade, was active in the Boy Scouts, and was a major supporter of the Empty Stocking Fund.
His service will be Thursday in Varnell.


We know most state legislators – like Jeff Mullis – don't listen to their constituents, so who DO they listen to? Lobbyists.
What do the lobbyists want? We're not supposed to find out; an Atlanta reporter who tried to attend a conference of lobbyists and legislators last week in Savannah was kicked out of his hotel for asking questions. And everything that goes on inside is exempt from open records law and political reporting requirements because of state nonprofit rules and a loophole intentionally added to state law by the legislators in attendance.
This is burning up the Internet, because it's outrageous. But hardly surprising.
Because this event was closed, it's not clear which legislators attended this shindig. Mullis is a probable; it's unknown if Tarvin or Deffenbaugh participated. Rep. Tarvin has so far not responded to an inquiry from LU sent over Twitter.


Several years ago, Erlanger offered to BUY Hutcheson for more than its debt, potentially giving the hospital's three county owners money in the bank.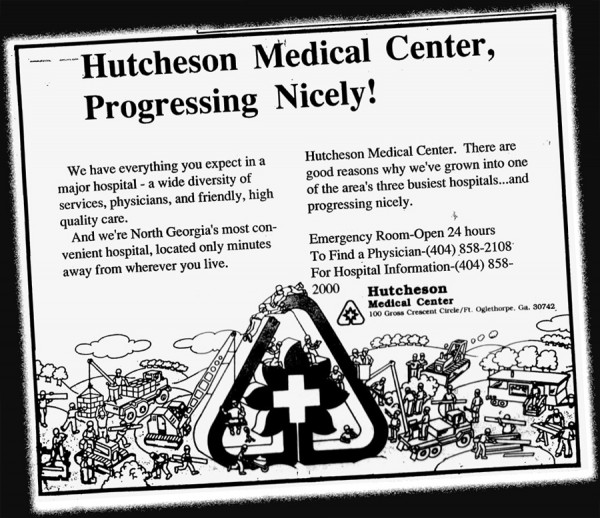 Now Hutcheson is over $70 million in debt, the hospital and Walker County are suing Erlanger, HMC employees have been defrauded of insurance coverage, care quality has deteriorated to an awful point, and what does Hutcheson do? Pays a company hundreds of thousands of dollars to.. find itself a buyer.
"A U.S. Bankruptcy Court judge approved a plan Friday to let the hospital hire New York investment bankers to try to sell Hutcheson and negotiate with potential buyers. Hutcheson will pay $150,000 to Guggenheim Securities for six months' work, a court filing shows.
"If Hutcheson is on the market after that, Guggenheim will be paid $50,000 per month to keep looking. If a purchaser is found, Hutcheson will pay Guggenheim an additional $750,000, plus 4 percent of the sales price."
Who does a real estate deal this way??
If you DON'T sell my house in a timely manner, I will pay you an additional obscene amount of money for you to continue not selling it.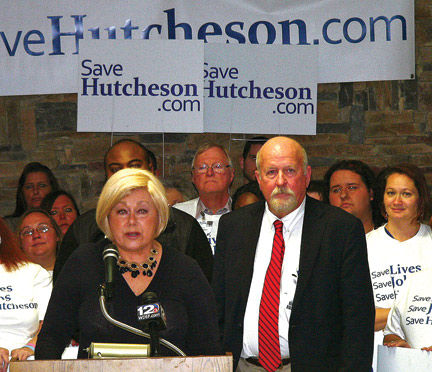 And the stupid plan to turn Hutcheson into a nursing home and build a NEW hospital to replace it, is still circling around – with enthusiastic approval from Commissioner Heiskell.
"Healthcare Management Partners, a Philadelphia company, suggested Hutcheson try to find a buyer who would turn the hospital into a retirement home and build a new, 120-bed hospital. They believed the project would cost $400 million to $450 million."
How much did it cost to come up with that ridiculous idea?
"Healthcare Management Partners .. hasn't been paid yet. But a bankruptcy court filing shows, their consultants did not come cheap.
"The management directors make about $550 an hour. The lowest-paid employee listed on the filing — a numbers cruncher — makes $175 an hour. They expect to be paid by somebody, eventually."
How many of these endless consultants and brokers are giving the hospital CEO a cut of their take? None of this makes any sense otherwise.


Summertime and domestic violence go together like peanut butter and jelly…
WQCH Radio, 05/22/15:

"LAFAYETTE POLICE HAVE ISSUED AN ARREST WARRANT ON A CHARGE OF CRIMINAL TRESPASS FOLLOWING AN ALTERCATION EARLY [last] MONDAY.
"THE CALL FROM HIGH STREET IN LINWOOD CAME FROM THE MAN'S EX-GIRLFRIEND. SHE TOLD POLICE THAT 41 YEAR OLD JIMMY WAYNE SNYDER WAS TRYING TO GET IN TO HER HOUSE BY PUSHING A WINDOW AIR CONDITIONER OUT OF PLACE.
"SHE WAS ON THE INSIDE, HOLDING ON TO THE UNIT TO KEEP HIM OUT. SHE SAID HE BECAME FRUSTRATED ON NOT GAINING ENTRY, AND STARTED THROWING ROCKS AT THE HOUSE."
And from earlier…
WQCH Radio, 05/20/15:

"18 YEAR OLD LOGAN BRADFORD WALKER WAS CHARGED WITH BATTERY UNDER THE FAMILY VIOLENCE ACT. HE REPORTEDLY STRUCK A FAMILY MEMBER AFTER ASKING THEM FOR MONEY AT THEIR RESIDENCE ON COOK STREET, FRIDAY."

LaFayette city pool opened for the season at noon yesterday.


$950 of assorted junk stolen from Grant St. storage unit.

Video shows two black men driving a white F-150 stealing the items around dinner time a week ago Thursday.


Dollar Tree expects to complete buying out Family Dollar company sometime in early July; combined business will have to sell 330 FD locations to get government approval for the merge.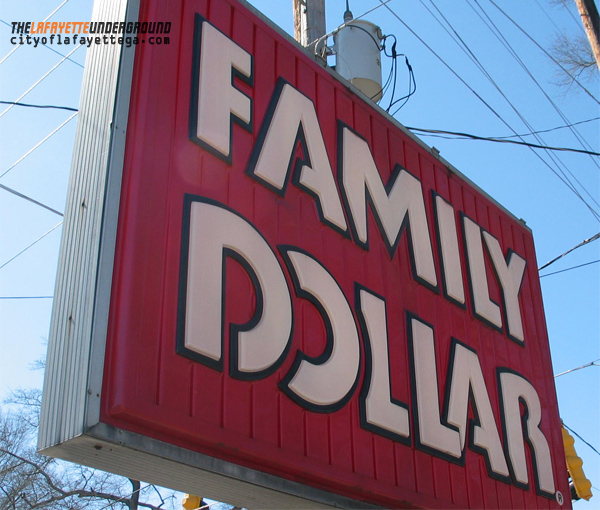 Closure or sale of LaFayette's Dollar Tree and Family Dollars stores is unlikely as they operate a good distance away from each other.
Once the deal is done, some Family Dollar stores may be rebranded and reformatted to Dollar Tree, but the two brands will exist and operate separately for the most part since they operate under different business models and target different types of customers.


Walker County arrests and jail bookings, May 18-24.


Memorial Day Links:
CNN reminds of differences between Memorial Day and Veterans Day. One is for all who served, the other is to remember those who served and perished.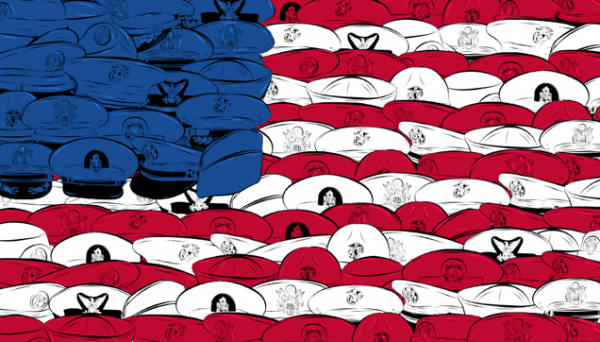 If you don't know the difference between the Army and the Marines or the Navy and the Coast Guard, here's a quickie US military primer for Memorial Day.
With so few actually serving in the armed forces anymore, some of this basic stuff evades many people.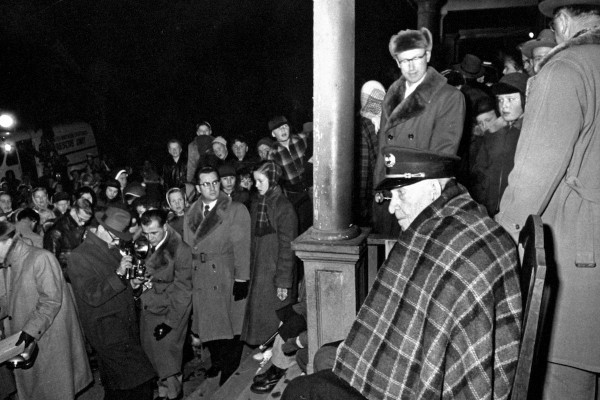 The Civil War ended in 1865, but many who fought in that conflict lived into the era of cars and radios – and a handful even survived into the age of television.
Who's the oldest veteran you've ever met?




Julia Giles of Screven County, GA, arrested because her honor-roll student had too many absences during the school year.
Should parents go to jail when students miss too many school days? Even if the child's grades are good?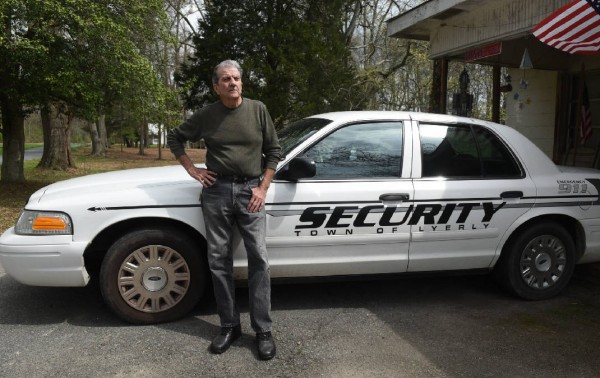 Tiny Lyerly doesn't have a police force, but it does have a 77-year-old part-time security guard: Walker County native John Jones.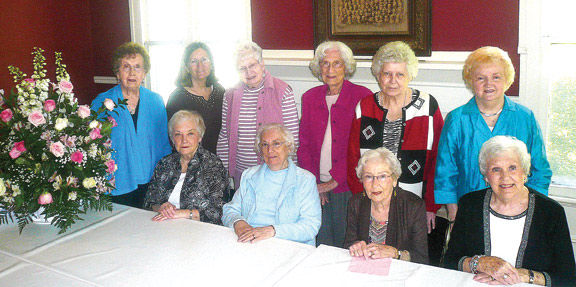 LaFayette crochet club, which hasn't focused on crocheting in eighty years, celebrates a century of fellowship and community service.


Georgia Board of Education will soon revise state standards for science and "social studies."
Input from teachers will be collected until June 15th, then the chore of updating guidelines begins.


For today's links and any breaking news, follow the Underground on Facebook or Twitter.