2015
05.24
An empty 1.88 acre lot of land in front of Walmart has been the focus of rumors, for years, involving various restaurants with plans to expand into LaFayette.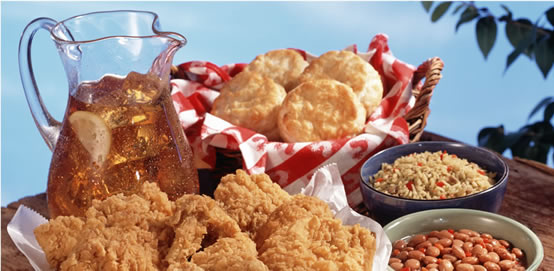 In recent weeks stories about the bank-owned site have solidified, and now it seems pretty clear LaFayette will soon get a Bojangles franchise between the Hi-Tech gas station and Stansell Furniture's former store – much to the concern of Maryland Fried Chicken and Hardee's, which will both be squeezed by the new competitor.
A deal to buy the lot and break ground on a new chicken n biscuits store is expected to finalize next month. LaFayette's Bojangles will join one built a year ago in Summerville and 400+ other locations around the country.
Now for recent health scores:
The worst score of May, so far, was awarded to local institution Dari-Dip. Dari-Dip earned an 82 on May 4th thanks to a number of hot food items not kept hot enough and the placement of raw bacon above prepared food in a walk-in cooler.
Fellow downtown eatery Queen City Bistro came in just ahead of Dari-Dip with an 85, cited for meat not kept at proper temperature and an uncovered drink kept next to the microwave.
County-Owned Manor House Restaurant: 90
Chattanooga Street Tavern: 90
Arby's: 95
LaFayette Healthcare / Pruitt Health Nursing Home: 100