2015
03.31
Quick turnaround investigation into last week's car break in.
WQCH Radio, 03/28/15:

"A CRIME TIP HELPED LAFAYETTE POLICE RECOVERY A 40 CALIBER GLOCK PISTOL, STOLEN LAST WEEK FROM AN UNLOCKED CAR ON MORGAN STREET.
"POLICE CAPTAIN STACEY MEEKS SAID THE GUN OWNER GOT A TIP ABOUT TWO YOUNG MEN WHO MIGHT HAVE HAD SOMETHING TO DO WITH THE CRIME. POLICE TRACKED THE TWO TO AN APARTMENT AT WOODLANDS VILLAGE IN LAFAYETTE WHERE ONE OF THE MEN WAS CARING FOR AN ELDERLY RESIDENT.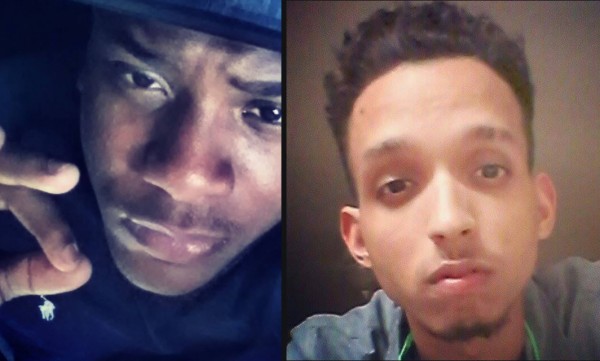 "23 YEAR OLD LAMONICA JAMELLE BROWN AND 22 YEAR OLD CLIFFORD WALLACE DIXON OF LAFAYETTE, WERE EACH CHARGED WITH A FELONY COUNT OF ENTERING AN AUTO. WHEN POLICE MADE A CONSENT SEARCH OF THE WOODLANDS APARTMENT, THEY FOUND THE STOLEN GLOCK HANDGUN UNDER A MATTRESS IN BROWN'S BEDROOM.
"AN ATTEMPT WAS MADE TO CHANGE THE SERIAL NUMBER ON THE GUN, SO THE LOCAL POLICE DEPARTMENT HAS CONTACTED A.T.F. TO SEE IF THE GUN CAN BE RETURNED TO ITS OWNER. IF NOT, IT WILL HAVE TO BE DESTROYED. IT WAS VALUED AT $450.

Walker County's sole commissioner problem, and the petition asking for a vote about it, are a matter of being heard.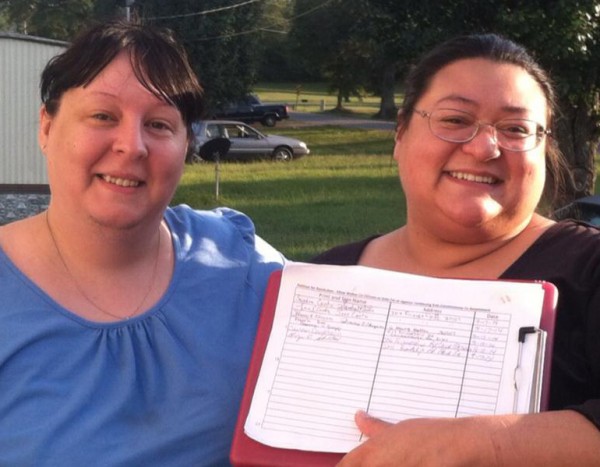 Will our elected legislators listen to the voice of the many, or the desires of a mighty few who wish to preserve a broken system?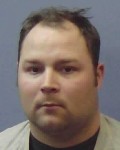 Catoosa deputy Joshua Wilson was arrested in Chattooga County last week for stealing prescription drugs.
Wilson was suspended, plus booked into jail on charges of drug possession, drug distribution, and violation of oath.
Seems like another officer is found doing something wrong every week lately. Protect and serve, indeed.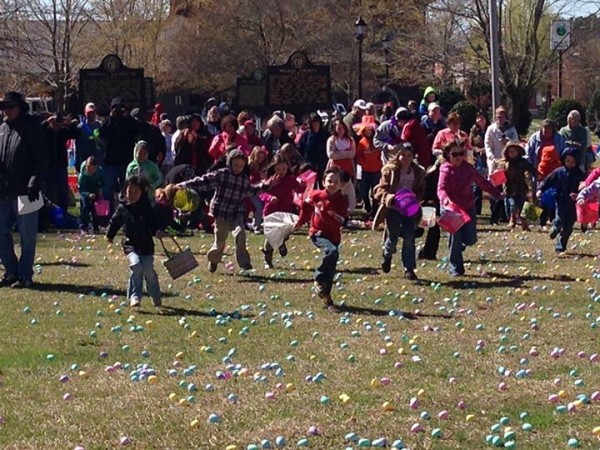 Easter Egg Hunt ("hunt") at Joe Stock Park. [Pic snagged from Debbi's Flowers.]
Meanwhile at Mountain Cove Farms, children arrived to worship the Commissioner: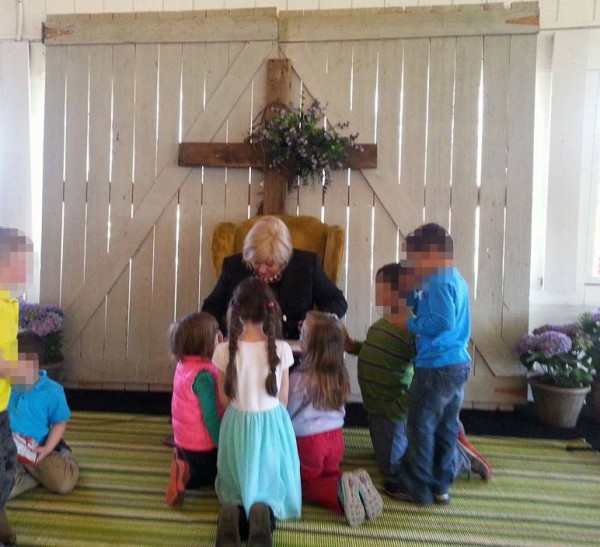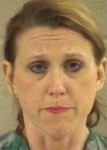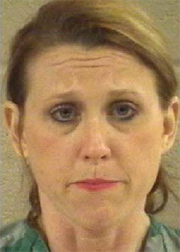 Elizabeth Scroggs, a former Whitfield school teacher, last week pled not guilty to charges of having a sexual relationship with one of her students at Coahulla Creek.
Her attorneys don't deny the relationship, but say state law prohibiting student-teacher sex doesn't apply to what occurred.
Scroggs formerly taught at LHS before transferring to Whitfield County.


WQCH Radio, 03/27/15:

"LAFAYETTE POLICE HAVE ROUNDED UP THREE JUVENILES IN CONNECTION WITH A SATURDAY MORNING BREAK-IN [a week ago] AT THE HANDI-MART ON SOUTH MAIN.
"DETECTIVES WESLEY STEELE AND BILLY MULLIS FOLLOWED-UP ON A CITIZEN TIP THAT THE THREE TEENS WERE 'BRAGGING' ABOUT THE BURGLARY. THEY BELIEVE ONE JUVENILE ENTERED THE STORE BY BREAKING THROUGH A SIDE DOOR, WHILE THE OTHER TWO HELPED HIM OVER THE FENCE AND STOOD WATCH. CIGARETTES AND SMOKELESS TOBACCO WERE TAKEN.
"A JUVENILE COMPLAINT FOR BURGLARY WILL BE FILED AGAINST THE THREE, AND THEY WILL BE RELEASED TO THE CUSTODY OF THEIR PARENTS UNTIL THEIR COURT DATE. POLICE SAY THEIR AGES RANGE FROM 13 TO 15."
A similar crime involving juvenile suspects occurred at Handi-Mart in fall 2013. Not sure if the store's location makes it a target, or the building configuration/security.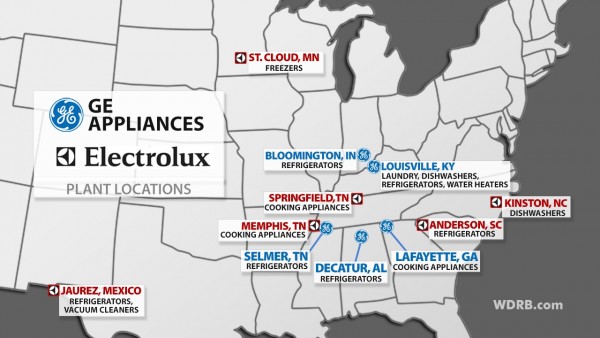 Good news and bad news for Roper employees: Electrolux has a history of moving production into southern factories that aren't unionized, which could be good for Roper. But the company also tends to pay less than GE does now, and already has two other southern plants making ovens, both in Tennessee.
Bottom line, Roper's long term future doesn't look good.



New Fort O. Cabela's will open on May 13th; sporting goods company has hired 200 staff for its third Georgia location next to Costco.
Huge stores, little bit of everything in them.


Tonight from 5 to 7 is "McFriends night" for the library at McDonalds in LaFayette.


The NFL is punishing Atlanta for pumping fake crowd noise into the Georgia Dome during games to distract opposing teams. The Falcons will pay a $350,000 fine and lose a 5th-round draft pick next year.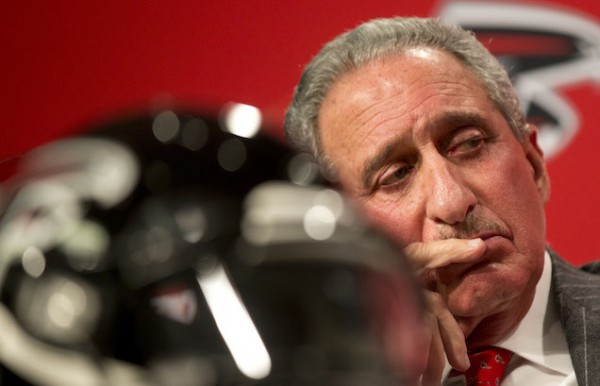 The team has fired a marketing guy they say is responsible for the unethical behavior (He can add "scapegoat" to his resume) and says they won't appeal the punishment.
Atlanta wouldn't NEED fake crowd noise if the team could actually draw an excited crowd to its games. Part of that is team quality, but a lot of it is the cost of attending a game – an expensive situation that will only get worse when the state-owned expensive new stadium opens in a few years.


Georgia could potentially spend over $400 million to settle a lawsuit filed on behalf of impoverished people denied food stamps by a broken new online application system.
Cutting out caseworkers and forcing everyone to do DFCS business online will end up costing far more money than it saved.
We heard complaints about this system years ago, from DFCS employees, when it was first rolled out. Elderly people, people without Internet access, old folks in nursing homes, all expected to apply for and manage stamps and other benefits over the Internet. It was a disaster in the making and no clear thinking person would have thought it was a good idea to begin with.


For today's links and any breaking news, follow the Underground on Facebook or Twitter.