2014
05.25
LU will be on break for Memorial Day through Wednesday. Next Daily Update will be posted Thursday May 29th.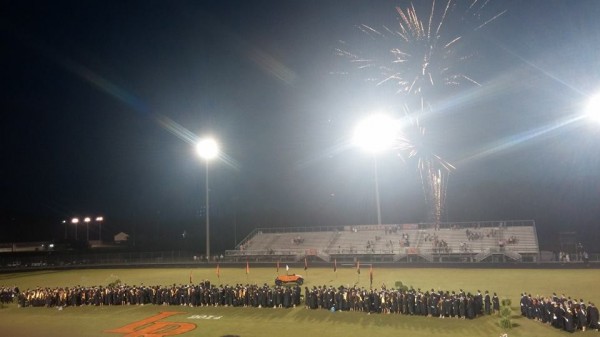 Congratulations to LaFayette High School class of 2014.
This year's seniors, a group of 278, finished their high school careers Friday night on the grass at Jack King Stadium.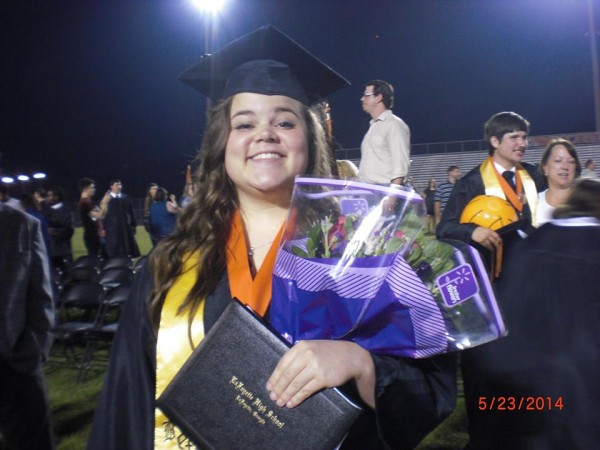 Graduation at Ridgeland the day before was hardly as smooth.
According to Channel 3, Ridgeland's commencement turned into a disaster Thursday night when the attending crowd was beyond what Memorial Auditorium in Chattanooga could handle. The mess led to a child being hit by a car and hospitalized; parents blame school leaders and demand an apology for poor planning.
Walker County Schools admits there was more space inside Memorial Auditorium when the doors were locked, but the decision to shut down was made to stop disruptive people coming in during the middle of the ceremony. (3,866 seats work out to over 14 per student, which should be plenty.)
Superintendent Raines says no graduating students were prevented from participating in the ceremony, only guests, and in future years Ridgeland will issue tickets to students in order to control attendance. Later article says child struck by car outside the theater was unsupervised, which takes responsibility for the accident off the school.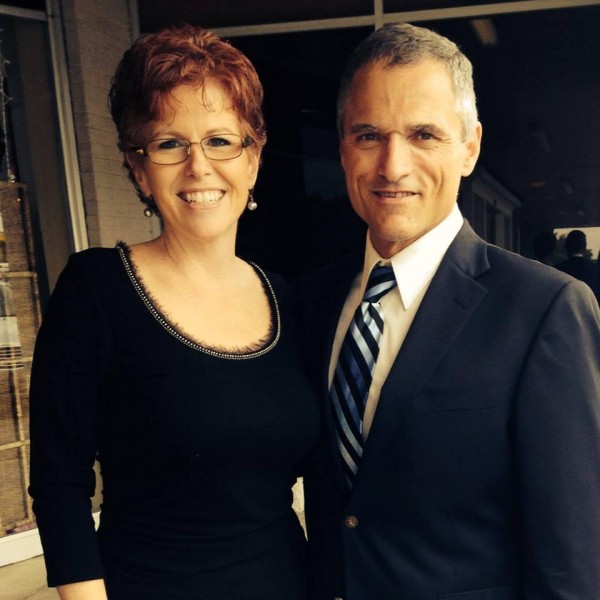 Friday afternoon Bo Eubanks was involved in a motorcycle accident on Hwy. 27 near Longhollow Rd. in Chickamauga. Eubanks is the husband of Cherokee Regional Library director Lecia. Per friends he suffered serious injuries and spent the night at Erlanger.
This a few days after the library tax defeat. Rough week for Lecia.


Commissioner Heiskell says Tuesday's vote giving her control of alcohol rules in the county will bring in more business, possibly chain restaurants.
Walker County doesn't have enough population for big chain restaurants like Logan's or Chili's, and if one of those DID move in everybody would whine about big businesses competing with locally owned eateries, similar to complaints about Walmart.
Having more freedom in the county, at least regarding alcohol, isn't a bad thing – but it also won't make the impact Heiskell claims here. (Summerville started allowing hard liquor a year ago – where's their Chili's?) Once she changes liquor rules the best case scenario is a few established local restaurants adding hard drinks to their menus. We'll also see Manor House Restaurant in the Cove convert into a full-blown bar, which was the goal all along.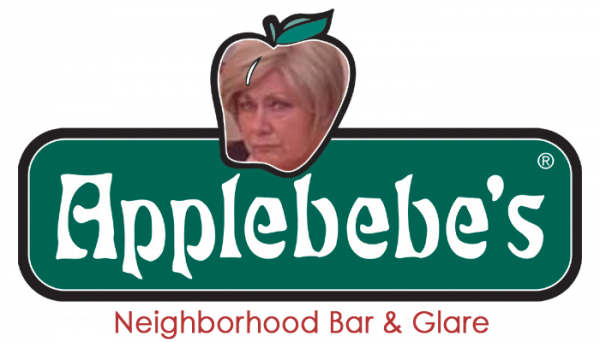 None of this changes the rules inside city limits where most established restaurants are. LaFayette, Chickamauga, and Lookout Mountain have beer and wine ONLY and will continue to do so for the immediate future. Rossville doesn't allow restaurants to serve anything stronger than sweet tea, but their council has recently started working to allow beer and wine by the drink.
Per the wording of this measure, the Commissioner could also change rules to allow grocery or convenience stores to sell liquor by the bottle or the case. But that also would only apply to businesses located outside city limits. (Sorry, Bi-Lo.)


On Tuesday voter turnout across Georgia was low – a little under 20% of the state's registered voters cast a ballot. Turnout for early voting was also low. It seems people are tired of elections and had trouble getting excited about many of this year's candidates or races, and this was the first time Georgia has held a primary vote in May.
Turnout in Walker County was slightly worse; Of 29,915 registered voters in the county, only 5,300 cast a ballot in Tuesday's election – 17.72%.
PRECINCT BY PRECINCT RESULTS / VOTER TURNOUT:
| | | | |
| --- | --- | --- | --- |
| PRECINCT | REGISTERED | VOTED | % TURNOUT |
| ARMUCHEE | 895 | 242 | 27.04% |
| CENTER POST | 1,463 | 238 | 16.27% |
| CHATT VALLEY | 4,493 | 724 | 16.11% |
| CHICKAMAUGA | 4,866 | 1,075 | 22.09% |
| FAIRVIEW | 2,086 | 245 | 11.74% |
| FAIRYLAND | 1,076 | 181 | 16.82% |
| KENSINGTON | 1,052 | 186 | 17.68% |
| LAFAYETTE | 4,473 | 826 | 18.47% |
| MOUNTAIN | 807 | 139 | 17.22% |
| ROCK SPRING | 4,422 | 874 | 19.76% |
| ROSSVILLE | 4,282 | 570 | 13.31% |
| TOTAL | 29,915 | 5,300 | 17.72% |
Highest voter turnout in sheer numbers was (as always) Chickamauga; At 1,075, the only county precinct with more than 1,000 ballots cast. Lowest actual number turnout was Mountain with just 139 people bothering to vote.
Highest turnout percentage was in EBeth Edwards' Armuchee precinct, 27.4% of 895 registered voters. Second best was Chickamauga, 1,075 of 4,866 (22.09%). LaFayette saw only 826 of 4,473 registered voters participate, or 18.47% turnout.
Lowest voter participation by percentage? Fairview, 245 people out of 2,086 registered (11.74%).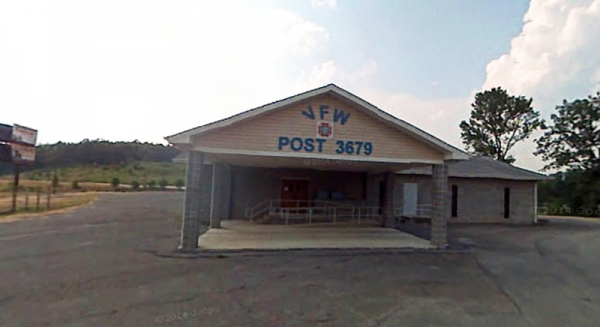 Some from the Fairview area have blamed low turnout in their area on a county decision to relocate their precinct from Jenkins Rd. fire station to the Rossville VFW hall, and say residents weren't adequately notified of the change before election day.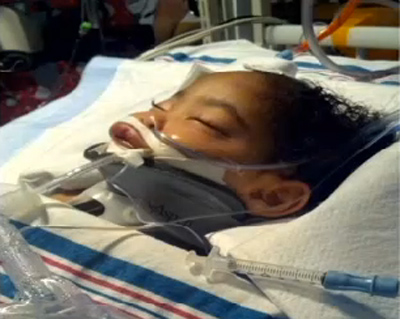 Foster mother of the child who died on New Years Day in Catoosa County was arrested Friday in Chattanooga. She'll be extradited to Georgia and face a murder charge.


Incumbent candidates were mostly victorious Tuesday, but several notable politicians faced defeat.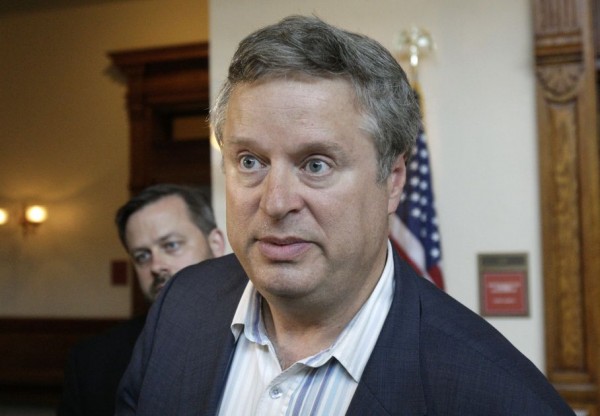 Controversial, corrupt State Senator Don Balfour came in last in a three-way race, losing his position as the longest serving Republican in the GA Senate. (Good riddance.) Longest serving Democrat in the State Senate, Steve Thompson, was also defeated in primary voting.
"Georgia Coalition for Job Creation" (a political operation funded by large businesses in the state) released a statement naming all the candidates they supported who won election. But about half of those (including Rep. John Deffenbaugh) only survived to participate in runoff elections, which they might still lose. Deffenbaugh, particularly, is on thin ice.
Defeated Governor candidate David Pennington of Dalton says he knew his campaign to replace Nathan Deal would be an expensive long-shot, and partially blames trouble reaching voters with his message for the loss. He enjoyed the campaign but hints that he's (sadly for us) done with politics.



Several weeks after reopening under new management, The Chow House (corner of Hwy. 151 and 95) announces it has closed:

Good location for a restaurant but a terrible building to run one in.


Car struck by train, again, in Dalton Thursday morning. Occupant is fine.
This is the second car v. train accident in the Dalton area in the last few weeks. Any time you're driving near railroad tracks, pay attention. You can stop faster than they can – especially those 100+ car trains that hit high speeds going through Whitfield County.


Four locals have pled guilty to stealing $2 million in tax returns by filling out almost 600 forms with prison inmates' names and SSI numbers.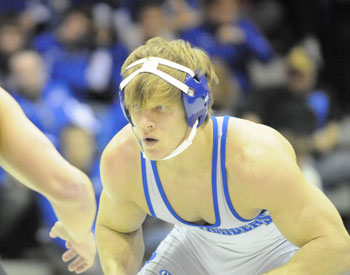 Ian Stephens' time on Ultimate Fighter 19 ended on Wednesday night's episode with a controversial decision by judges.


BREAKING NEWS: Rossville is a dangerous terrible place to live or do business, and people who reside there are terrified. (!!)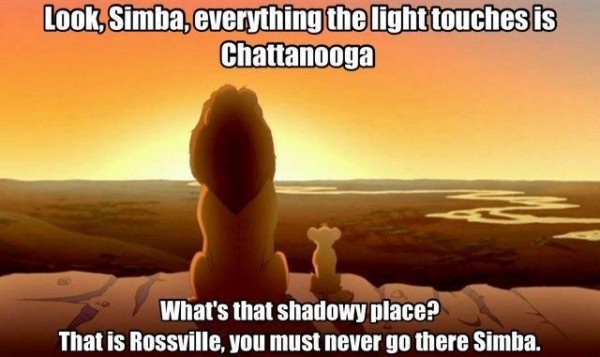 Everyone who's surprised by this, please raise your hand.
Anyone? Anyone?


City swimming pool opens tomorrow.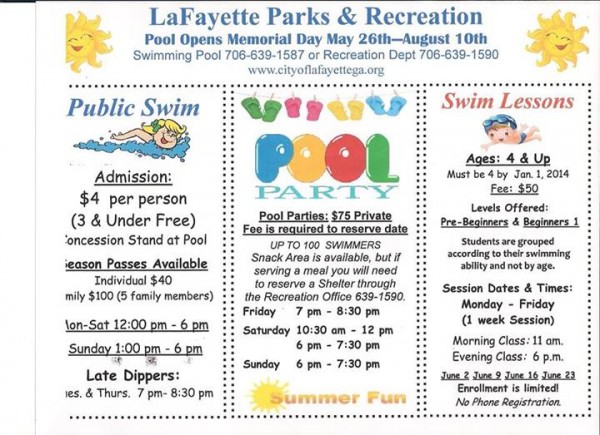 Every year around this time, LU asks why on earth we can't have the pool open at least on weekends BEFORE school lets out. It's warm enough to swim a longer than ten weeks a year.


"Hey LU I really appreciate what you're doing here."
If you like the Underground, throw a little support this way by clicking this link every time you shop on Amazon. That sends a tiny percentage of everything you spend back to keep the Web site running and cover other expenses.


For today's links and any breaking news, follow the Underground on Facebook or Twitter.