2014
05.12
Friday's scheduled hearing over Chattanooga St. Tavern's pouring license was delayed in order to give lawyers hired by the city more time to review the case. There's also, as noted before, some disagreement over which court has jurisdiction over the case since it's not an appeal.
The city's problems with the business aren't due to "beer" as some claim – they're from the Tavern (and its owners) storing hard liquor in the building and serving it to minor employees.
There are also outside accusations of sexual harassment and sexual assault against Tavern co-owner Gary Lovelady.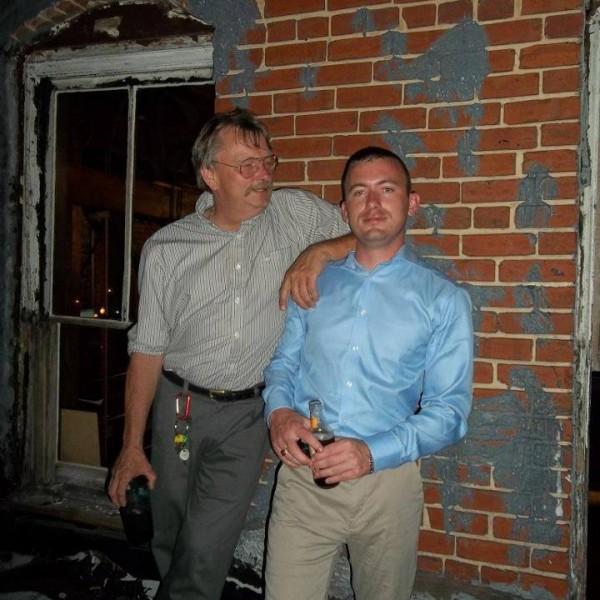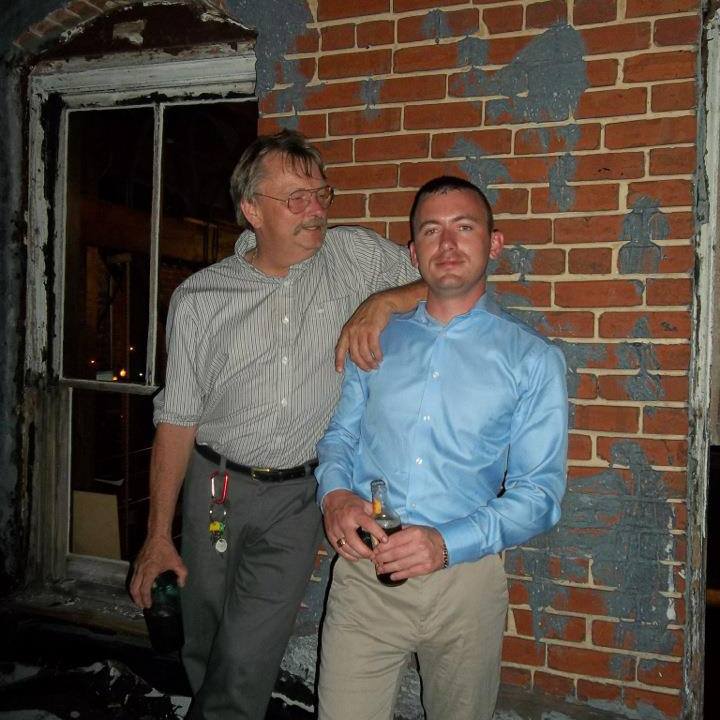 As LU mentioned previously, this isn't just about serving alcohol, it's about deciding if LaFayette will turn a blind eye to unethical, criminal behavior in the name of "progress" or take a stand against wrongdoing and apply the rules evenly to everyone, regardless of their bank balance or position in the business community.


May 20th primary election will be a week from Tuesday – time is flying by. One of the contested races will be Republican nominee for Governor of Georgia. Nathan Deal currently holds that position and wants to keep it, but David Pennington of Dalton and John Barge of the Rome area are challenging his position. Here's a look at the two longshot outsider candidates.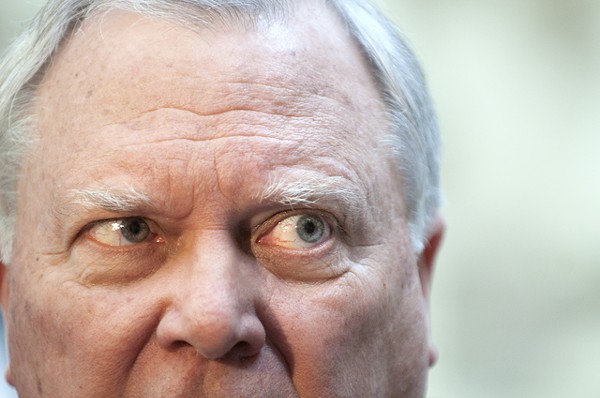 A new poll comparing Governor Deal to Jason Carter, the Democrat candidate he (or Pennington or Barge) will face in November, shows them almost statistically tied. Deal's approval rating has also plummeted, falling below 50% for the first time.
Deal has in recent weeks bragged about "Site Selection Magazine" naming Georgia the best place to do business, but challengers point out that nobody reads the magazine, and it does considerable business with the state – giving editors plenty of reasons to select Georgia.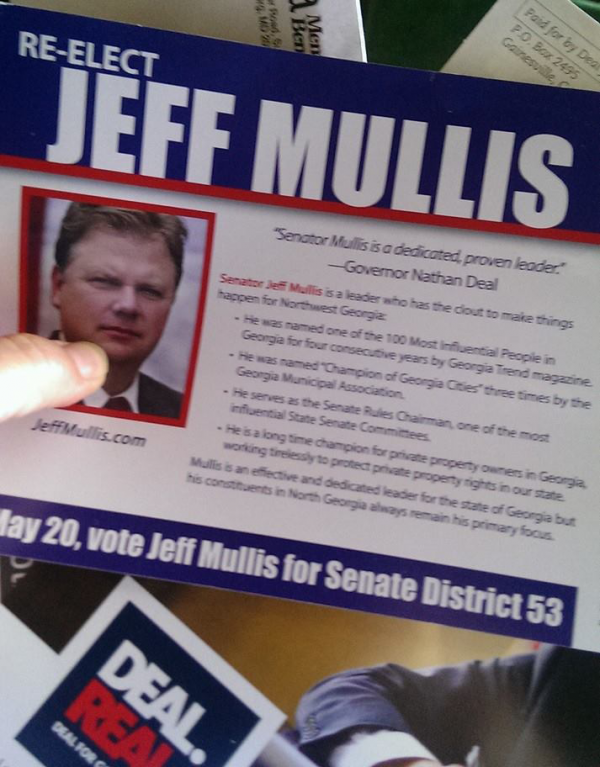 This week area voters have gotten Jeff Mullis campaign material in their mailboxes. Funny thing, it was all paid for by a national real estate lobbyist group out of Chicago, not the Mullis campaign. Same group has been sponsoring Mullis' robocalls.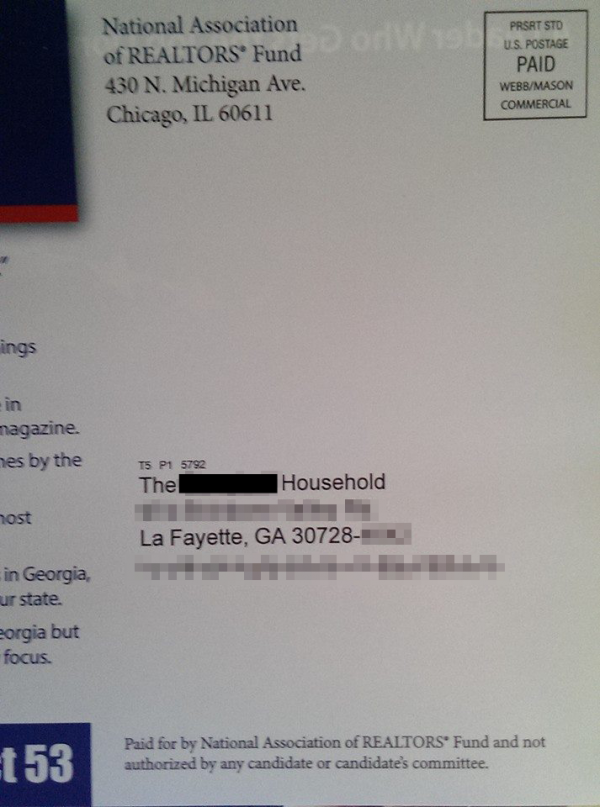 Jeff is bought and paid for by these lobbyist groups. He's got hundreds of thousands of dollars in his campaign fund and almost none of it came from the district he's supposed to represent or the people who live in it.
Voters will have an opportunity to choose Mullis or local Tom Dooley in the election next Tuesday.


Not stopping at the stop sign..
WQCH Radio, 05/09/14:

"A ROSSVILLE MAN WAS INJURED IN A TWO-VEHICLE CRASH ON THE LAFAYETTE BYPASS THURSDAY MORNING. 21 YEAR OLD BRYAN ANTHONY HAYES WAS ENTRAPPED IN HIS SMALL CAR AFTER THE IMPACT, WHILE HIS GIRLFRIEND AND THE COUPLE'S INFANT CHILD WERE ABLE TO EXIT THE VEHICLE.
"THE LAFAYETTE FIRE DEPARTMENT HAD TO CUT HAYES OUT OF THE WRECKAGE, THEN HE WAS TRANSPORTED BY LIFEFORCE. HIS FAMILY TOLD POLICE LATER IN THE DAY, THAT HE IS EXPECTED TO RECOVER. THE MOTHER AND BABY 'CHECKED OUT FINE' AT AN AREA HOSPITAL.
"AT 8 O'CLOCK THURSDAY MORNING, POLICE SAY ANTHONY FAILED TO STOP AT THE STOP SIGN ON GRANT STREET, AND CROSSED THE BYPASS EAST-BOUND TOWARD THE POST OFFICE. A FORD WORK TRUCK BELONGING TO A CHATTANOOGA COMPANY WAS SOUTH-BOUND ON THE BYPASS AND HIT THE CAR ON THE DRIVER'S SIDE AT 'AT LEAST' 45 MILES PER HOUR, POLICE SAID.
"BOTH MEN IN THE PICKUP WERE UNHURT."

Over a month ago, LU posted pics of a pig spotted wandering in the Naomi area. Now Channel 3 says it's been found in DADE COUNTY and adopted, with the owners unreachable.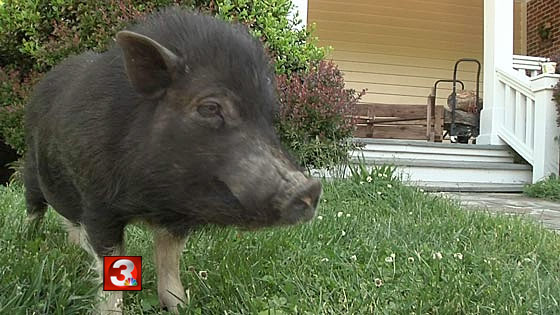 Calling shenanigans on this story. That's a long way for a pig to walk, and the pig depicted here in April was about twice the size and had all black legs: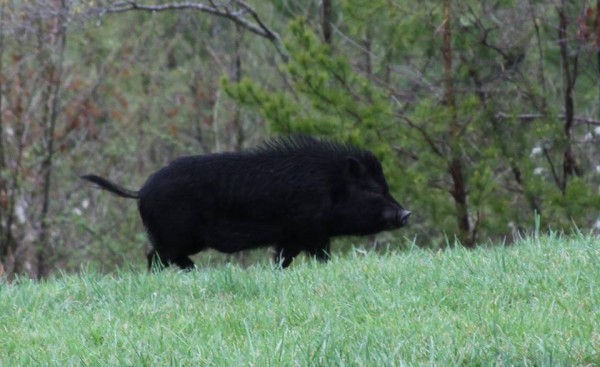 They also said he was going back and forth from Naomi to Walmart, which is, again, quite the walk. Maybe all that walking made him shrink and turned his legs white?
Wanna be on TV? Find some random potbelly and call Channel 3. Their credibility has deteriorated considerably in recent years.


Instead of building "storm shelters" with tax dollars, commissioners in Dade and Walker both should focus on helping citizens move up economically so they don't have to live in aluminum-foil single wide trailers.
…just saying.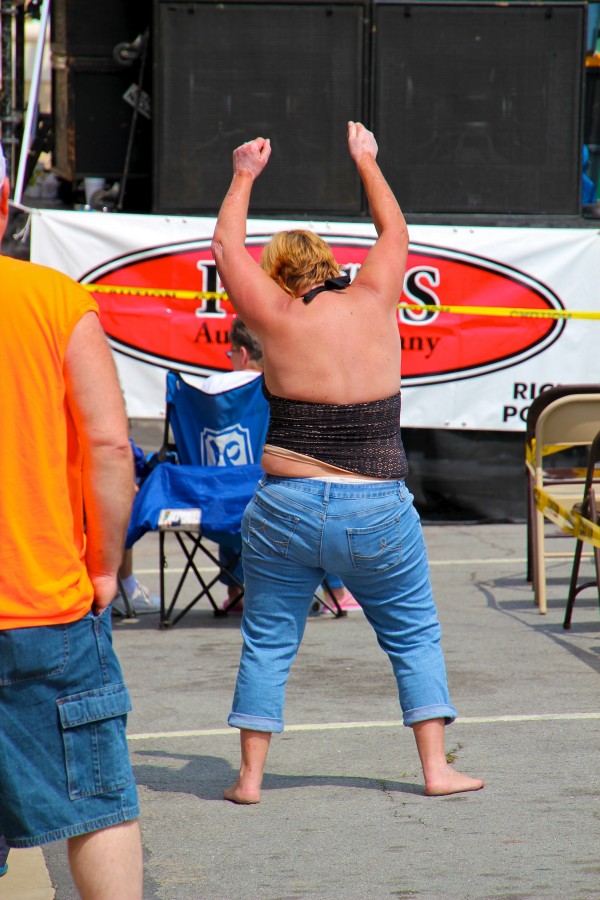 Music On The Square will be this Saturday. Excited for the show and planning to go? ..or pain in the butt you'll stay away from?


Georgia Board of Education has formally decided to replace the CRCT next year with a new "GMAP" test.
No details on the new test (including the company developing it) have been announced, but it's expected to be more expensive than the test it replaces and will have some "open ended" questions instead of all multiple-choice.


GA Department of Labor now accepting applications for 80 temporary positions at Roper.


Federal spy agencies seek to weaken already-weak laws about government intrusion into private citizen computers.
At this point you should just assume anything you ever put (or view) online is being stored and potentially accessed by the government at some level.


Julie White Walker has been named Georgia's new head librarian, running Georgia Public Library Service and Georgia Libraries for Accessible Statewide Services. She served as deputy librarian for the last six years.


For today's links and any breaking news, follow the Underground on Facebook or Twitter.