2014
05.02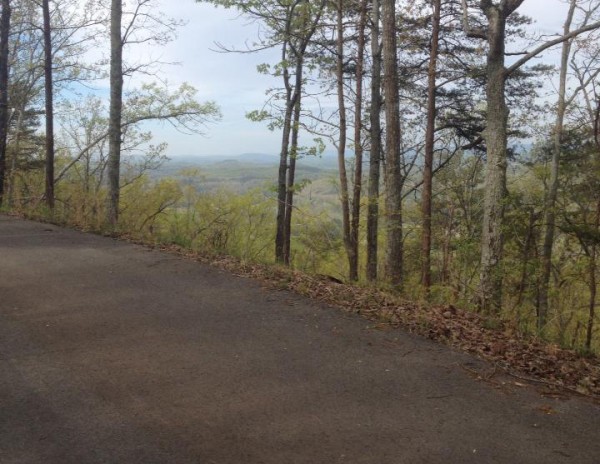 Strong thunderstorms with potential tornadoes rolled through the area late Monday and early Tuesday, but the worst damage done to Walker County was a few downed trees and several hundred people briefly without power. About twenty people spent the night in county-run emergency shelters set up at the Civic Center in Rock Spring and Armuchee Valley Community Center in Villanow. (Rossville City Hall was also open, but sat empty as "about 50" residents in that community chose instead to ride out the weather at Hutcheson Medical Center.)
It could have been much worse – per the National Weather Service, a small tornado touched down in northern Whitfield County monday evening. The twister took out trees, several farm buildings, and killed approximately 16,000 chickens.
The storms brought back memories of deadly tornadoes that tore through the region exactly three years earlier, killing a handful of people in Dade and Catoosa while doing millions in damage. Walker County also lost a resident in the 2011 tornadoes, but she was killed while staying with family in Alabama.
Recovering from THOSE storms took months, and some emotional scars still remain among many who lost (or nearly lost) friends and family. Thankfully Northwest Georgia was spared from enduring that again this week.





LaFayette City Council has narrowed its list of City Manager candidates down to only three, from over 60 who applied. All three are from out of town.
City has been without a permanent manager for about 13 month now.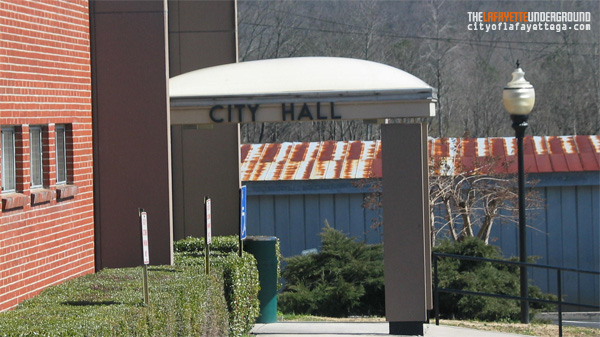 "Out of town" doesn't necessarily mean way way out of town. Hopefully it's somebody from the region, like Whitfield or Floyd or Gordon county, where the cities are professionally run but close enough to know the needs of locals.. Please no more City Managers from cities of 2,500 people south of the "Gnat Line."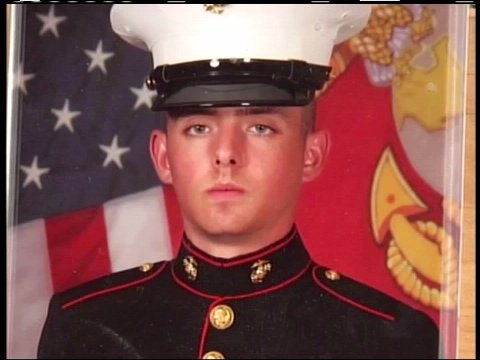 Sgt. Tyler Skelly of LaFayette passed away early Tuesday morning in Dalton. The Marine suffered a seizure and fell while stationed in Bahrain two years ago; resulting injuries caused his health to deteriorate and ended his life this week. Skelly was 26.


Business owners beware..
WQCH Radio, 04/28/14:

"ANOTHER BUSINESS BURGLARY IN LAFAYETTE, THIS TIME AT LAFAYETTE TIRE AND WHEEL ON MARGARET STREET. OWNER LLOYD MITCHELL SAID IT HAPPENED BETWEEN CLOSING ON MONDAY AND 8 O'CLOCK TUESDAY MORNING.
"A HOLE WAS CUT IN THE BACK WALL OF THE BUILDING. POLICE SAY AROUND $900 WAS MISSING FROM THE CASH DRAWER, AND BATTERIES AND GASOLINE WERE STOLEN FROM SEVERAL VEHICLES INSIDE THE BUSINESS."
Police suggest they have a possible suspect in this case. LPD apparently feels this break-in is unrelated to the burglary at Loughridge Equipment nearly two weeks ago, and there are no suspects yet in THAT crime.


Two years ago this week, LaFayette shifted garbage pickup to the current weekly schedule (vs. two pickups per home each week) and promised to provide residents with larger cans to make up for less frequent service.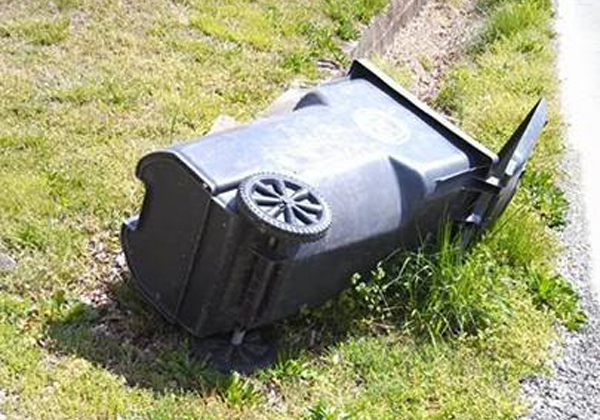 Did you get your can yet?
(News from the very first LU Daily Update, May 1 2012.)


Fred Youngblood of Catoosa County passed away Tuesday. Youngblood was in the news last year after shooting (and killing) teenager Dalton McConathy who was stealing scrap metal out of his yard.


If federal regulators approve Comcast's proposed buyout of Time-Warner Cable, local Comcast customers will be moved to a separate yet-unnamed company that will be co-owned by Comcast and Charter.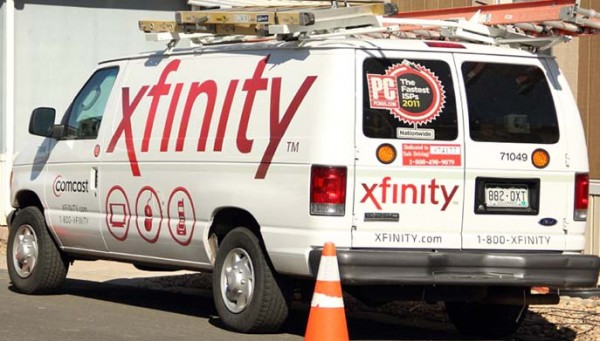 Hopefully someone sane will intervene before Comcast owns everything. Comcast has 2x the subscribers of TimeWarner already, and it's the second biggest cable company. Charter is right behind in third place. The government should absolutely not sign off on this deal, but likely will because money talks, and talks quite loud.


New phone scam reported in the county. Someone claiming to be with the Sheriff's Office calls, claiming the victim missed jury duty and instructing them to go purchase a prepaid card and give all the information over the phone.
Use common sense; anytime someone asks you to go purchase something to pay a fee or a fine you never heard of, hang up.


Tuesday was the deadline for Gov. Deal to approve various bills passed by the General Assembly. He vetoed ten measures, several of which deal with local issues in various cities and counties (none here), plus a few controversial laws regarding private probation companies, car taxes, and state employee health insurance.
Among items Deal recently approved are: Bill preventing state insurance from covering abortion, a fiscal 2015 budget, and a bill expanding HOPE scholarships and grants for tech school students.


Catoosa County and GDOT still plan to widen Hwy. 151 to fix traffic problems over I-75 and accommodate the new GNTC campus being built. Construction is expected to start next summer and will cost about $23 million – unfortunately it'll only widen about a mile of road, from Hwy. 41 in Ringgold to Rollins Industrial Park.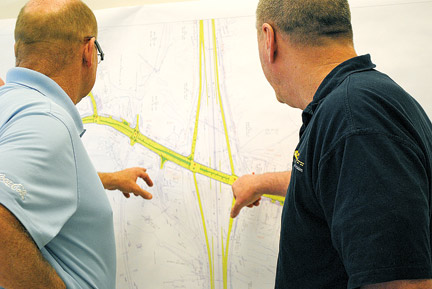 The huge expense is mostly due to the section of highway that runs over I-75 and the associated ramps. Another few million (say maybe ten) would widen the highway all the way to Naomi and give Walker County the best possible Interstate access, but that'll never happen under current leadership if ever.


Lately there have been many reports bragging about recent low unemployment numbers for Georgia and Walker County.
The numbers SOUND great but it's all based on how many people are getting unemployment benefits. unemployed workers don't get counted when they've been jobless so long that their benefits expired.
Unemployment is better now than in 2008? Are you sure? How many people do you know who had jobs in 2008 but don't have one now, or have one now where they make less money? Don't be fooled.


Latest local arrests. *Looks for family members*


Being a fire fighter – and training to become one – requires a huge amount of physical effort. Four citizens (including a reporter and 2012 Commissioner candidate Ales Campbell) found out first hand last week just how tough the job can be.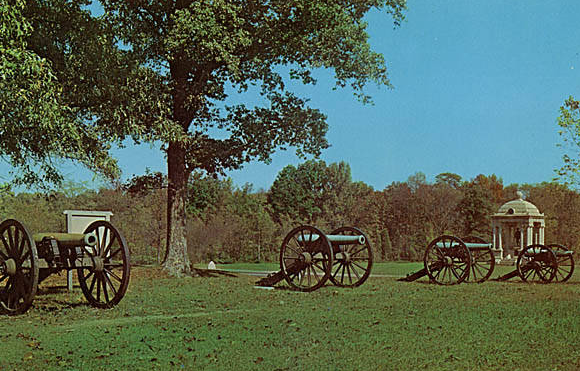 National Park Service has chosen a new superintendent for Chickamauga Battlefield. 23-year NPS employee Brad Bennett, currently running the historic site in Andersonville, will take over in Chickamauga on June 1st.
The previous superintendent retired a few weeks ago.
Maybe he'll bring back legal picnicking and kite flying, but don't hold your breath.


Another private competitor for tax-funded Mountain Cove Farms: Five Dollar Farm at Rock Spring located off Peavine Rd. That brings us up to, what, six? eight? different "wedding farms" between LaFayette and the Tennessee line.
MCF is located further away from civilization than any of these others, and their facilities aren't as nice as some of the newer farms – but they have an inherent advantage of being tax funded and not needing to make any money in order to stay open.


Battlefield Farmers Market at the county ag. center (behind the Civic Center) will open for the season this Saturday.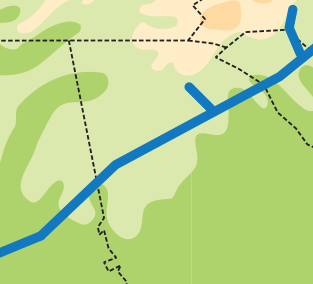 Atlanta Gas Light, which has operations in Walker County, is investing $210 million to extend a massive natural gas pipeline north from Atlanta into the Dalton area.


From Pre-K to college, more and more school records are being stored in centralized "cloud" databases. And there's not much that students, or their parents, can do about it other than completely boycotting the system.


For today's links and any breaking news, follow the Underground on Facebook or Twitter.