2014
04.16
6-year-old killed Monday in bus accident at Chattanooga Valley Elementary has been publicly identified as Zackery Bryant.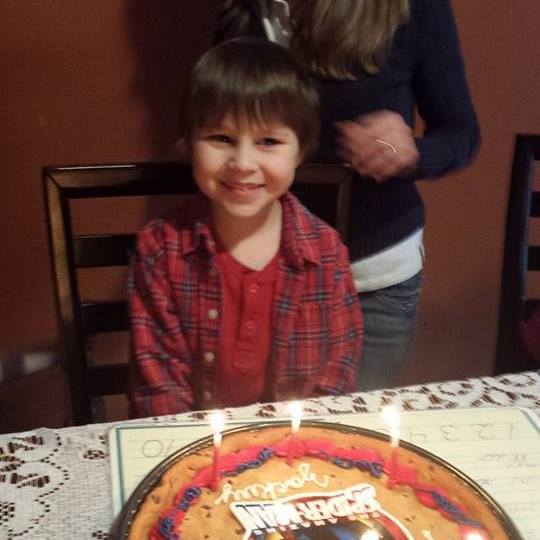 Flags flew half-mast at all Walker County schools on Tuesday, and a candlelight vigil in memory of the kindergartener will be held Saturday night from 6 to 8 at Rock Spring rec. center. So far there are no other memorials or services announced. A fund to assist his family with funeral arrangements has been set up at Wells-Fargo Bank.
Meanwhile, investigation into the school bus accident that claimed his life continues. Investigators have spoken to all the other students who rode the bus (none of whom apparently saw the accident) and videos retrieved from the bus and school grounds. The incident will be formally turned over to a prosecutor who will decide if charges are warranted.




City reorganization moved animal control from codes to police department. Caleb Hartshorn named new animal control officer; Hartshorn is training with LPD while finishing a law enforcement degree at Dalton State.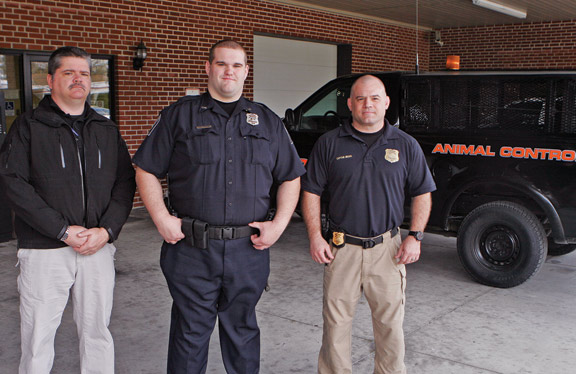 Officer Hartshorn commented on LU Facebook that he appreciates the community's support and feels great "being a home town boy working for the public."
Caleb seems to be a pretty good guy, hopefully he'll stay that way.


Walmart plans to build a new "Neighborhood Market" in Fort O. behind Chick-Fil-A. Site is less than 3 miles from the company's existing superstore location, which will remain open.
New format from world's largest retailer is an attempt to better compete with dollar stores and convenience/gas stations.


How do you feel about one-way streets? Seems a good number of people in town don't want them, especially not downtown:
WQCH Radio, 04/15/14:

"NO NEW ONE-WAY STREETS IN DOWNTOWN LAFAYETTE. THE CITY COUNCIL VOTED AGAINST A PROPOSAL TO MAKE NAPIER AND FARRIS STREETS ONE WAY, ON THE EAST SIDE OF SOUTH MAIN. THAT PROPOSAL WAS BROUGHT TO THE COUNCIL LAST MONTH BY WALKER COUNTY TAX COMMISSIONER, CAROLYN WALKER, WHOSE OFFICE IS BOUNDED NORTH AND SOUTH BY THOSE TWO STREETS.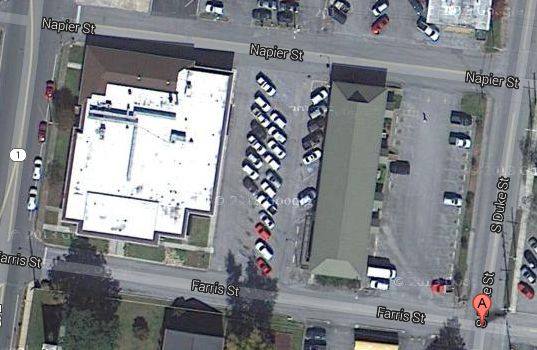 "AT MONDAY'S MEETING, LOCAL ATTORNEY BILL RHYNE PRESENTED THE COUNCIL WITH A PETITION BEARING OVER 140 SIGNATURES OF RESIDENTS WHO ARE AGAINST THE ONE-WAY IDEA. THE COUNCIL VOTED TO LEAVE BOTH NAPIER AND FARRIS STREETS AS THEY ARE: OPEN TO TWO-WAY TRAFFIC."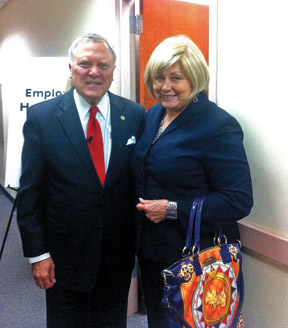 Gov. Deal announces he's been endorsed for reelection by 140 of the state's 800+ county commissioners.
Commissioner Heiskell is included among those endorsements, which is another reason not to vote for her OR Deal in the future.
Full list includes four commissioners from Catoosa, three from Dade, one from Walker, and none from Chattooga or Whitfield.
The photo here is of Deal visiting Heiskell in Walker County several months ago during a "job fair" but they've spent time together again this week during a conference for County Commissioners down in Savannah:
"1,500 strong and representing all 159 counties. And, while they have a full schedule of meetings, continuing education and forums that started Friday and run through Tuesday, they're also here to celebrate."
Google Translation: A bunch of boring speakers and workshops to blow off with a buffet and full bar opening at 3 PM. Which means Bebe will be bleary-eyed during tonight's UCTV show if she's on it at all.



Campaign finance reports from various state races show most incumbent politicians far ahead of challengers.
In the House District 1 race, John Deffendum has over $22,000 while his opponents – Alan Painter and Robert Goff – both have $0. Here in HD2 incumbent Steve Tarvin and challenger EBEth Edwards both report under $400 while Rebecca Brown has $0.
Senator Jeff Mullis has $123,000 in the bank to opponent Tom Dooley's $185.74.
For state-wide races like Governor and School Superintendent the numbers are higher: Gov. Deal raised $84,000 during the first quarter and has nearly $4 million to spend. David Pennington has about $208,000, John Barge has only $15,000, and November opponent Jason Carter is sitting on $1.3 million.
Much of that campaign money at the state and local level will go to buying and putting up campaign signs.. GDOT reminds candidates and others that it's against the law to post signs on state highway right of ways.
Hopefully they'll be more aggressive this year in removing the signs that shouldn't be there.


Several years ago Georgia was forced to close state mental hospitals by decree of the federal government. Now a study shows mental patients in the state are getting inadequate care from "community group homes" which are often a joke.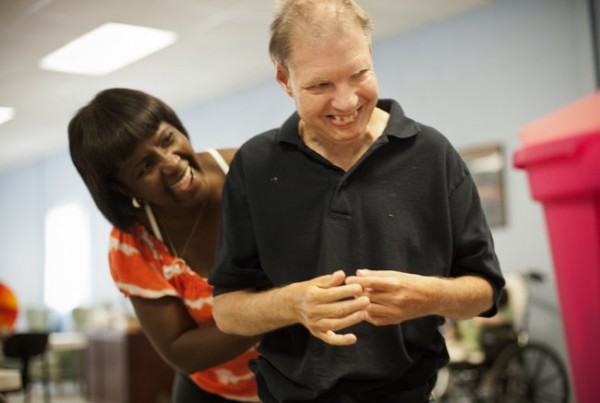 ..which is why we should have been allowed to keep the decent state hospitals open instead of throwing people out into the street for local communities (and local jails) to deal with.


59-year-old Billy Joe Lowe of Walker County arrested for firing shots into a Chattooga Co home over the weekend.
Latest local arrest reports from the Messenger and the Chattanoogan.



Over a week ago, Gov. Deal signed an order releasing $4 million from an emergency account to fund "conflict-free" defense attorneys for indigent defendants.
Last year courts ruled that the state has to provide independent lawyers if two people being represented by the same Public Defender's office at the same time have conflicting cases.
The definition of "conflict" here would be two people charged with committing the same crime whose only means of defense would be to prove the other guy had done it. So if Carl and Tony both have lawyers from the same office trying to show the other guy did the crime, one of them would be entitled to get a lawyer from somewhere else – which is expensive.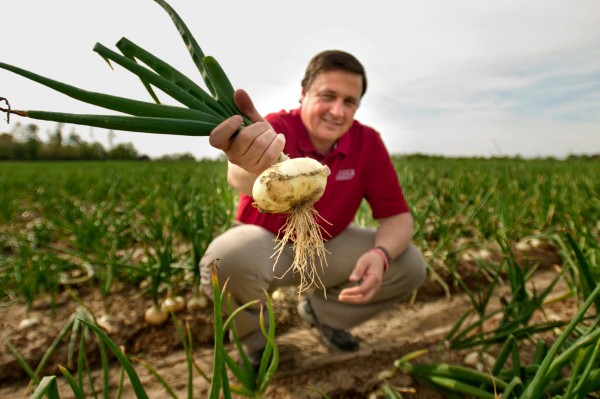 NY Times takes a look at Georgia's Vidalia Onion industry and a conflict between the state, growers associations, and a handful of farmers who risk damaging the Vidalia brand by taking onions to stores before they're ready.


Athens, GA 6th-grade teacher arrested for growing marijuana at home. Psychedelic mushrooms and hashish also found. He says the pot was "medical" to help him fight an addiction to prescription pills.


College football, especially in the south, is awash with dirty money – mostly used to buy the loyalties of unpaid student players.
The attitude towards this practice is similar to how people look at politics.. Whatever helps our "team" (party/community/social group) win even if it's completely unethical.


As you drive or walk around the area, do you ever stop and wonder who (or what) various roads or streets were named after? McLemore, Chamberlain, Patterson, Reed, Duke, Culberson, Enloe, Cantrell, Dunwoody, Hammond, on and on…
Some were named after the first people who lived on them. Many were named after owners or leaders of various businesses that set up mill towns around LaFayette.
One namesake, Harry S. Probasco, was recently named to the UTC Entrepreneurship Hall of Fame. Probasco started several banks in Chattanooga and was involved in other businesses, including Union Cotton Mill in what became Linwood. Probasco's son also led the factory, and his grandson is an executive at Suntrust Bank.
"The Probascos have been bankers since the 16th century, when they were forced to flee Madrid to escape persecution by Catholics. They moved to Holland, then immigrated to New Jersey, then to Ohio, Indiana and finally settled in Chattanooga, where Harry S. Probasco founded the Bank of Chattanooga, which later became American National Bank."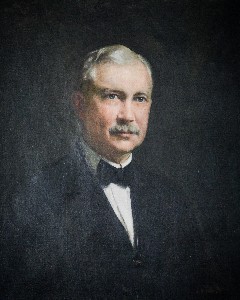 "..With Coca-Cola money behind the founders, and a board that included E.Y. Chapin and Probasco's son, Scott L. Probasco, the [next] bank opened in 1912 as American Trust and Banking Co.
"Probasco died a few years later in 1919, but his legacy endured through his heirs and through the institutions that he founded. Scott L. Probasco took over for his father as president of the Union Cotton Mills in LaFayette, Ga., fought in two world wars and became chairman of the board of American Trust and Banking Co. in 1941.
"In 1948, the bank transformed into American National Bank. Probasco remained as chairman, and was succeeded by his son. Scott "Scotty" Probasco Jr.. Under his tenure, the bank became part of Third National Bank and later Suntrust. Probasco Jr. still maintains an office at the bank."
The Probasco name used to be Probasko.. The family is likely descended from Jewish bankers located in Madrid. So if you live on Probasco, your street is named after a Jewish/Madrilenian/Hollander/New Jerseyite Chattanooga banker who died 95 years ago.
Mr. Probasco's granddaughter, sister of the Probasco still at Suntrust, was married to a Lupton, heir to the Chattanooga Coca-Cola bottling empire and director (until his death) of the Lyndhurst Foundation. Lyndhurst is still making contributions to the community – especially up on Lookout Mountain where the current generation of Probascos live. They funded a lot of the tornado damage cleanup work in 2011.


Annual "Relay for Life" fundraiser for American Cancer Society moves from LFO in Catoosa to Saddle Ridge in Walker County. Event will be held Friday April 25th.


University System of GA has about 60,000 beds state-wide and plans to privatize almost 10% of them as a trial run for the rest.
A little-noticed measure passed by GA General Assembly last month calls for a state-wide vote concerning tax breaks for private companies running on-campus student housing at state colleges.
Deffenbaugh, Tarvin, and Mullis all supported the tax break, but it will ultimately be decided by voters in November.


For today's links and any breaking news, follow the Underground on Facebook or Twitter.