2014
02.14
Tuesday's minor snow was just practice for the heavier snowfall and ice the area was blessed with on Wednesday. Some parts of the county saw up to eight inches, and at least four were seen at LU HQ in LaFayette.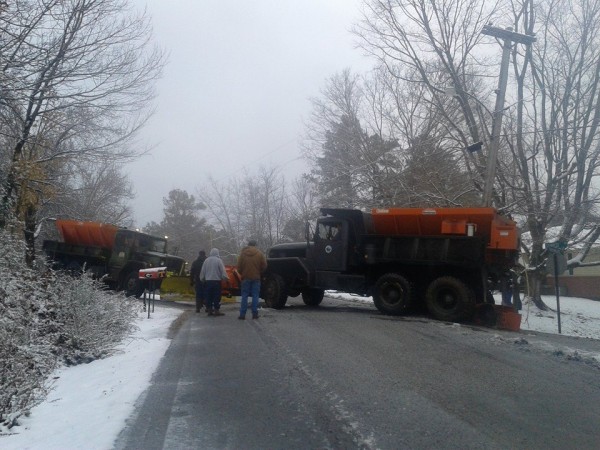 City, county, and state government stayed on top of the snow Tuesday, keeping roads in most places relatively clear – especially compared to their complete failure in late January. LaFayette Public Works had a few problems, especially in hilly subdivision Skyline Heights where one of the city's Vietnam-era plow trucks got stuck and had to be extracted by the other (as shown above).
Walker County plow trucks were reported all over, even in places the county normally ignores. County roads were decent Wednesday morning with gravel spread out in tricky places. Efforts were helped by people doing "a good job of staying home" per Not-Commissioner David Ashburn.
Late Tuesday night and early Wednesday morning things began to deteriorate as a second round of storms moved through, dumping first ice and then inches of snow across North Georgia. The ice wreaked havoc with utilities, shutting off power to around a quarter-million people in the Atlanta area midday Wednesday and moving into upper North Georgia a few hours later.
(Click to advance gallery – mouseover for captions.)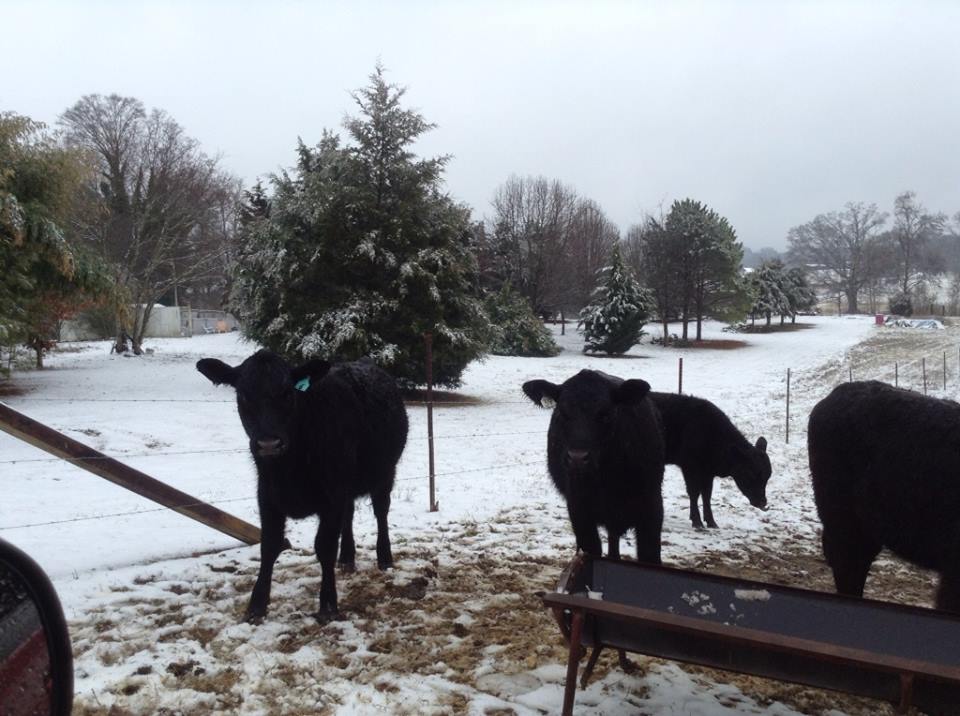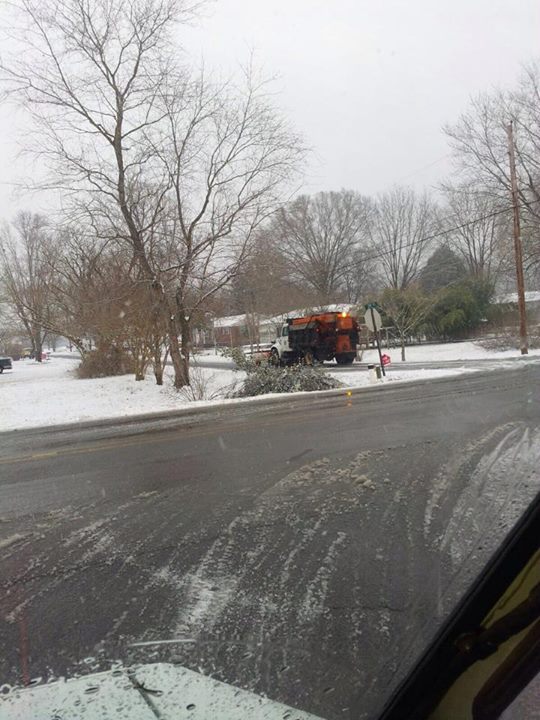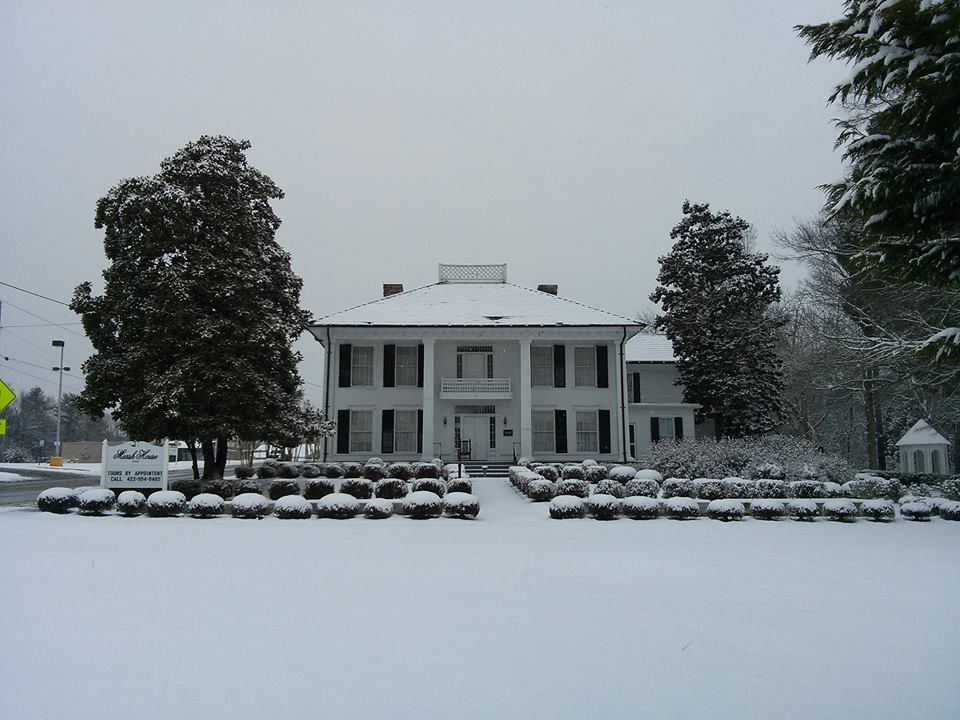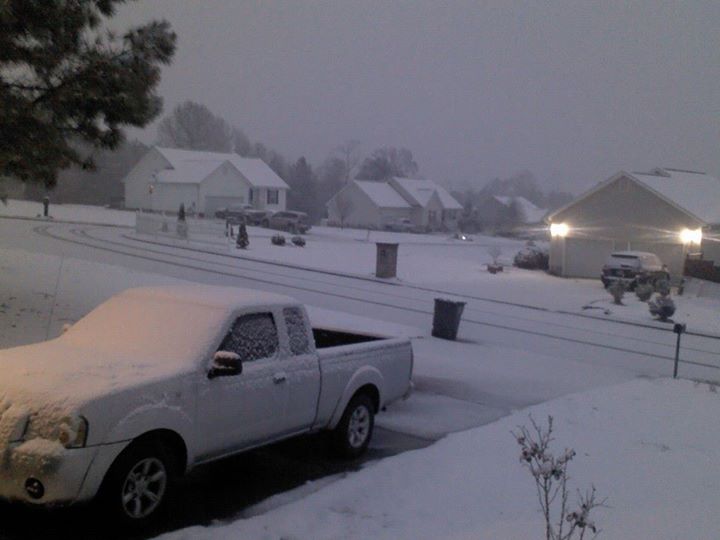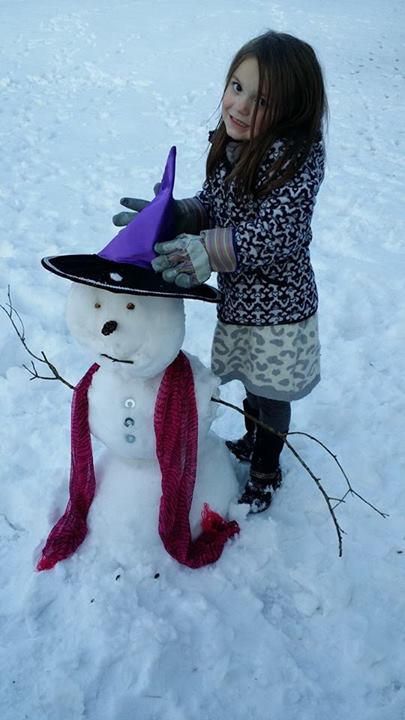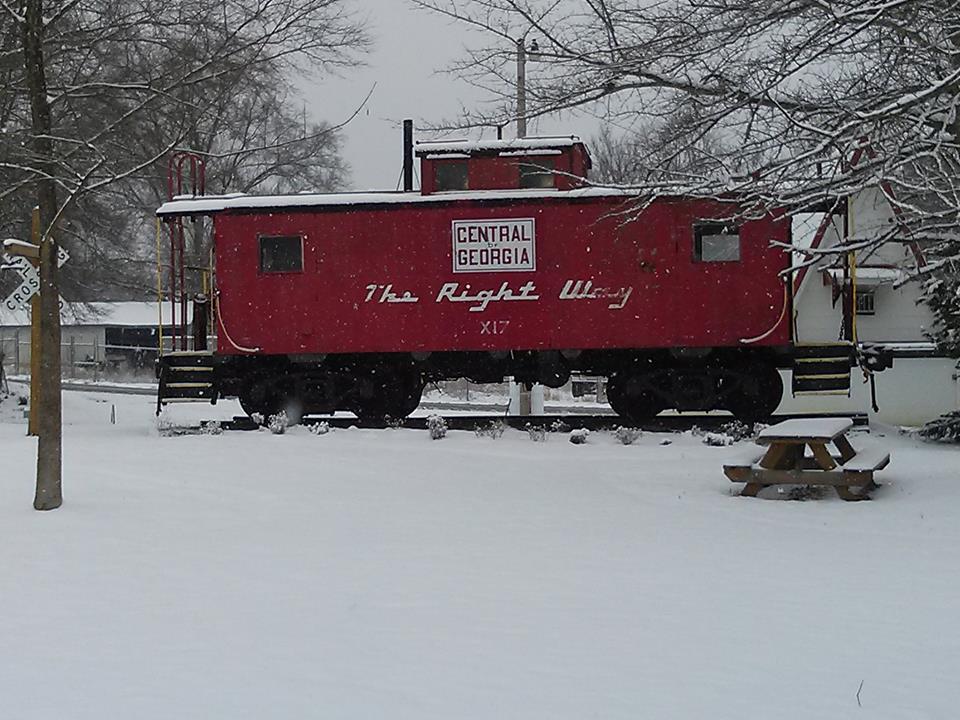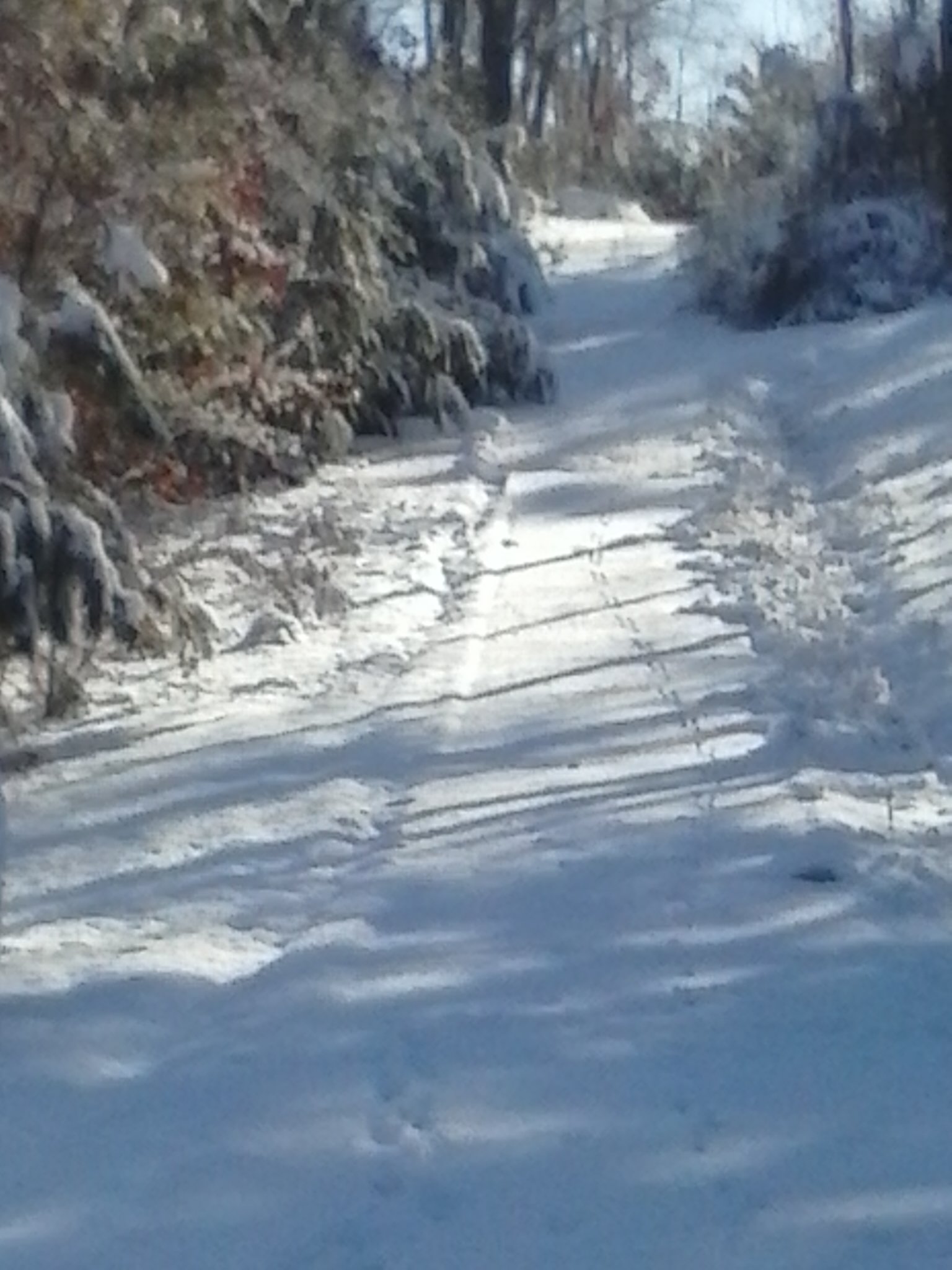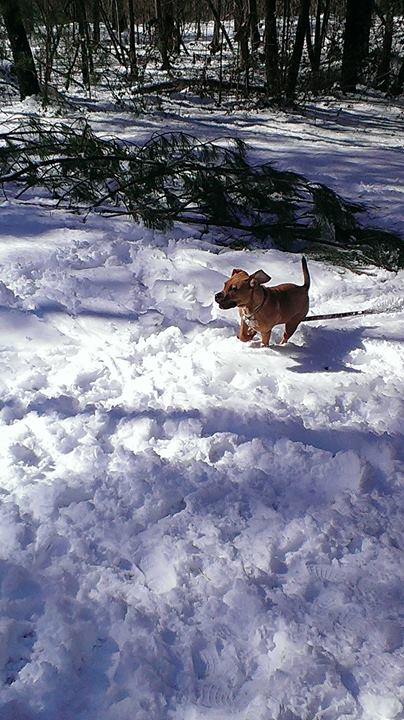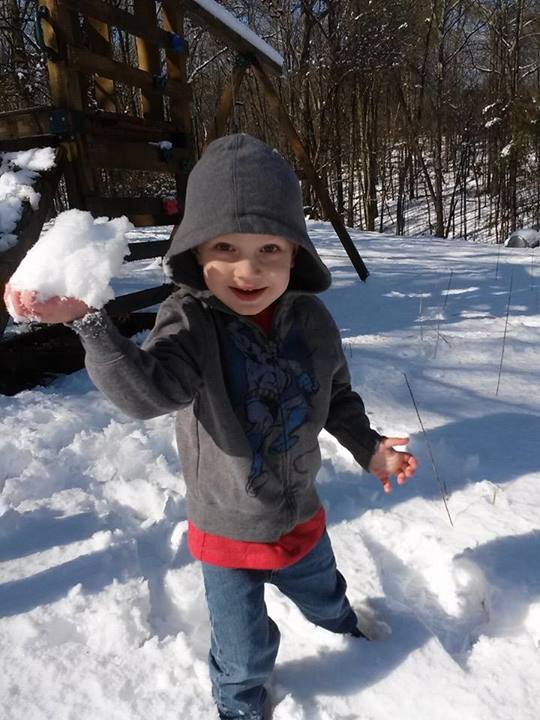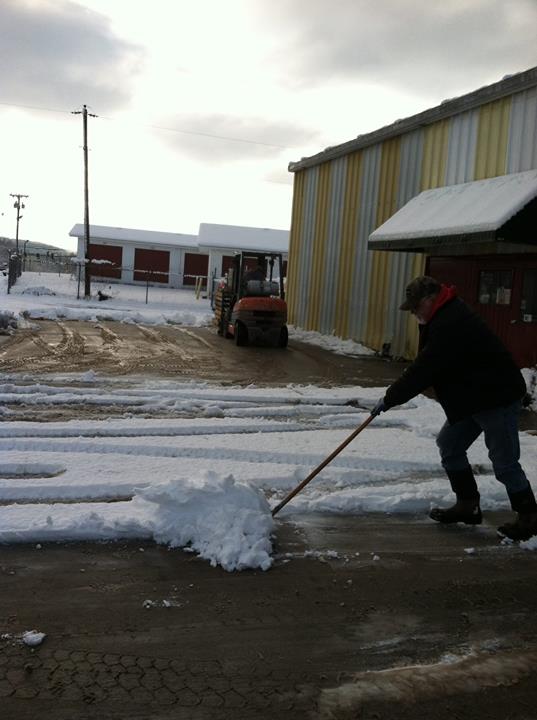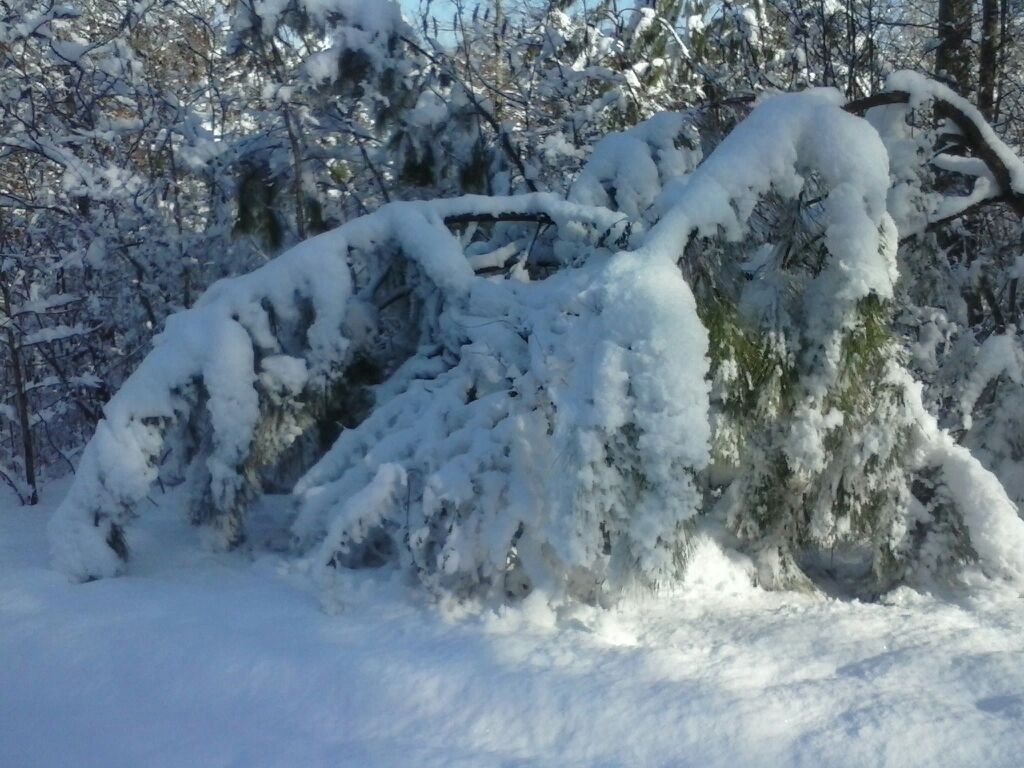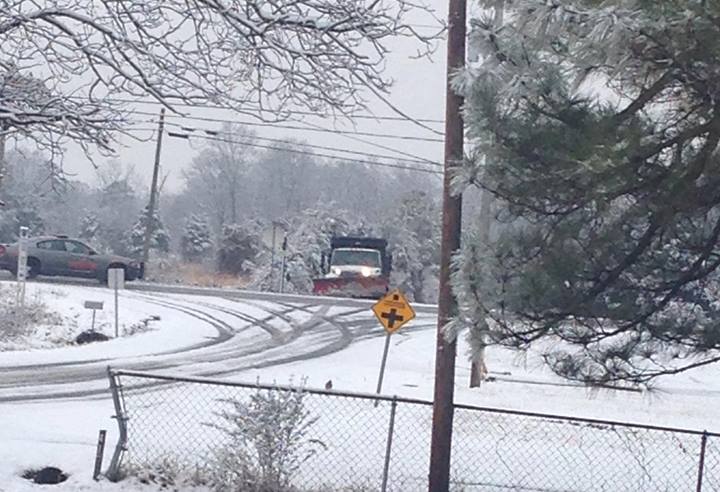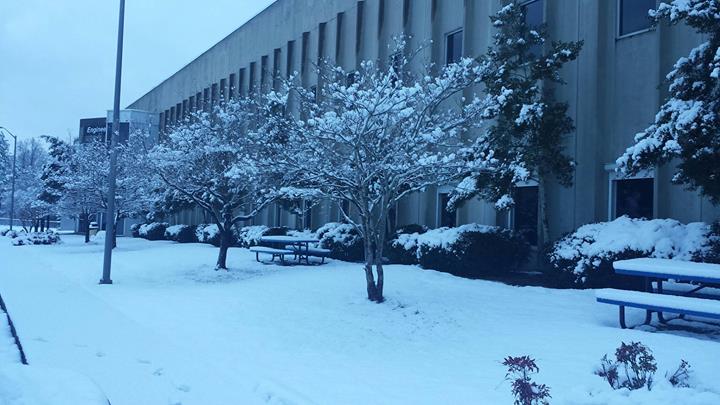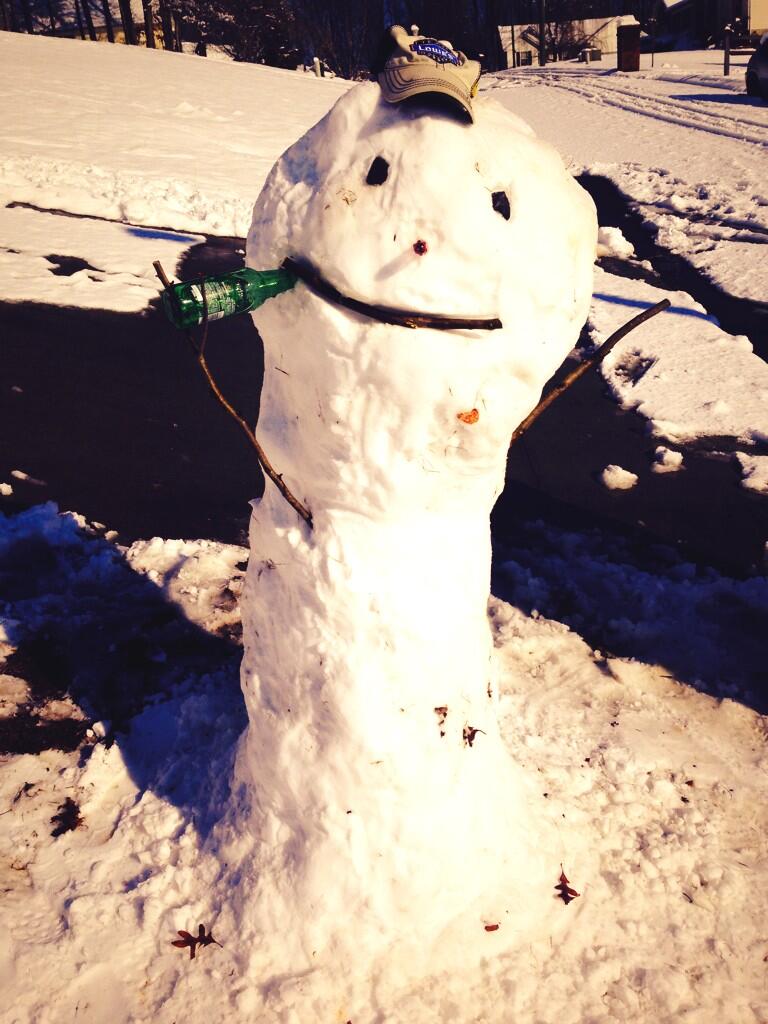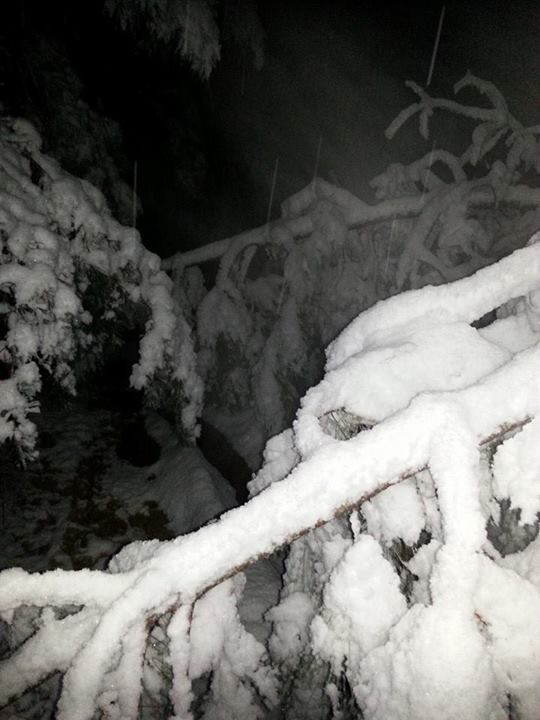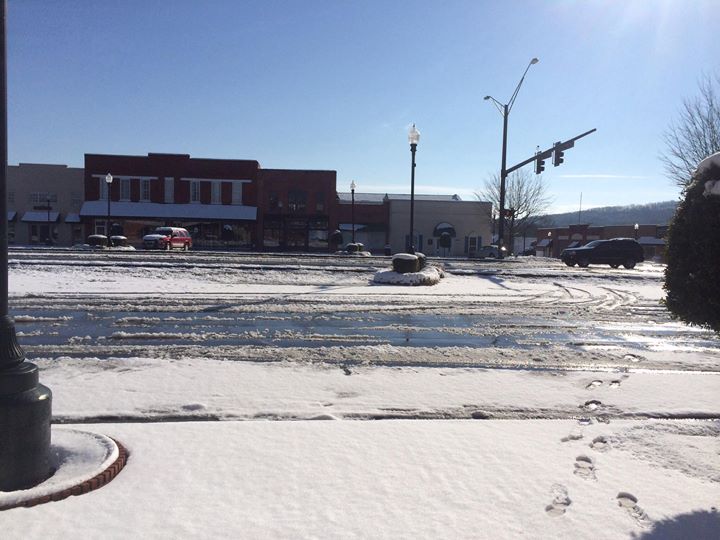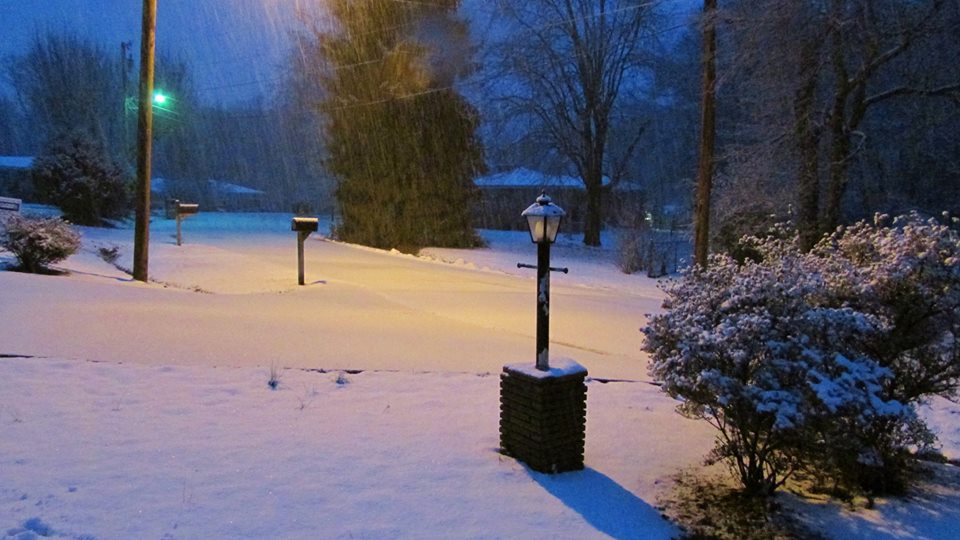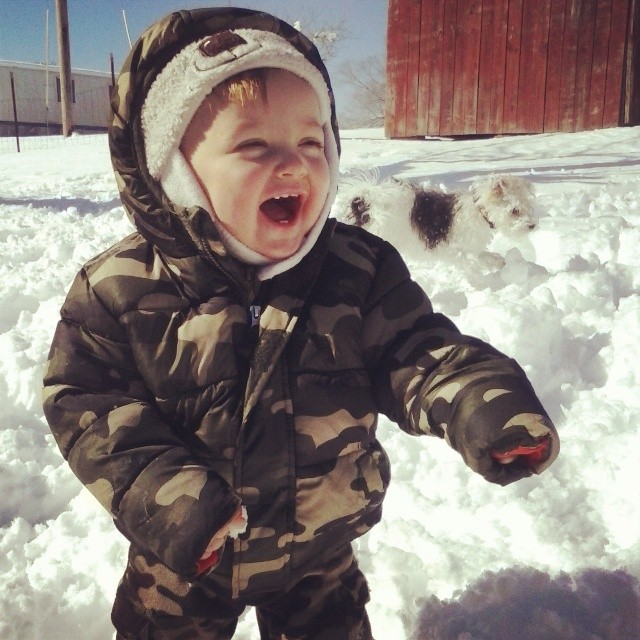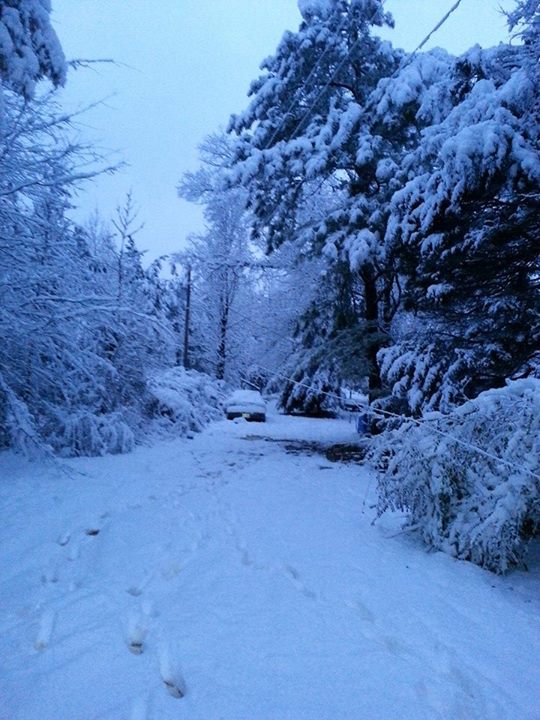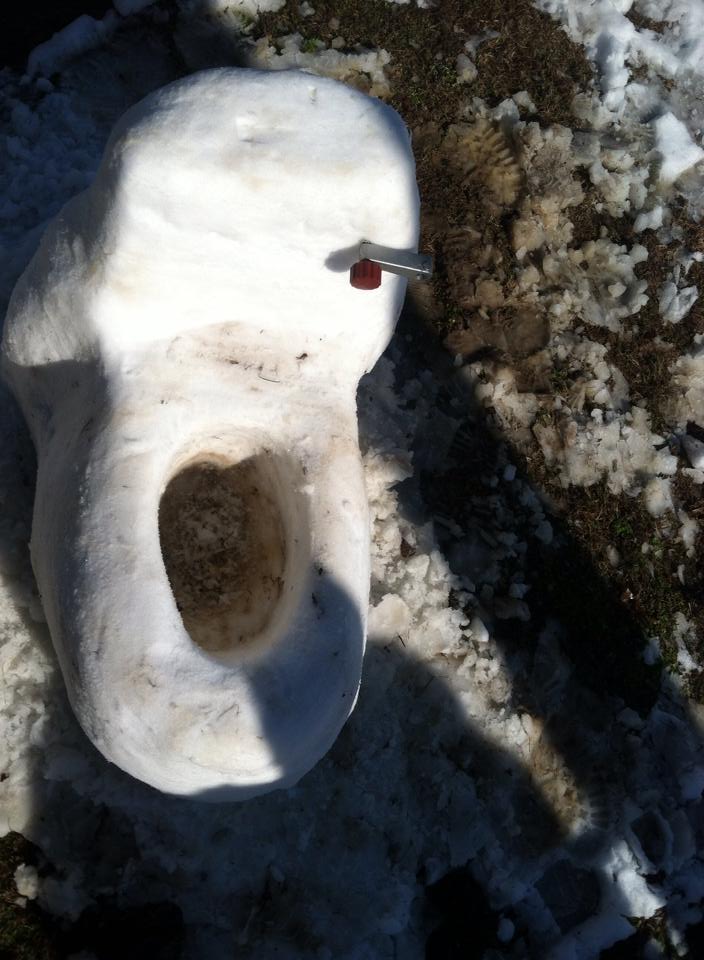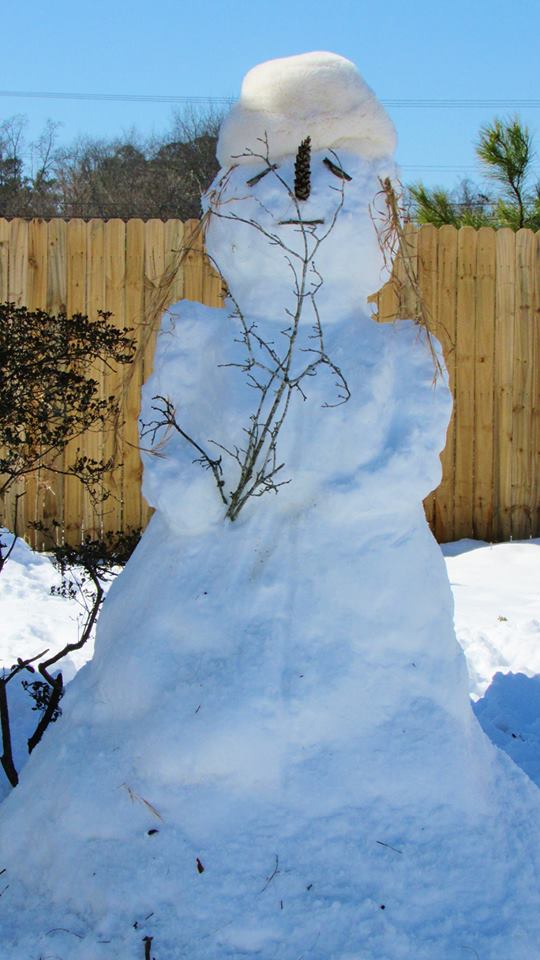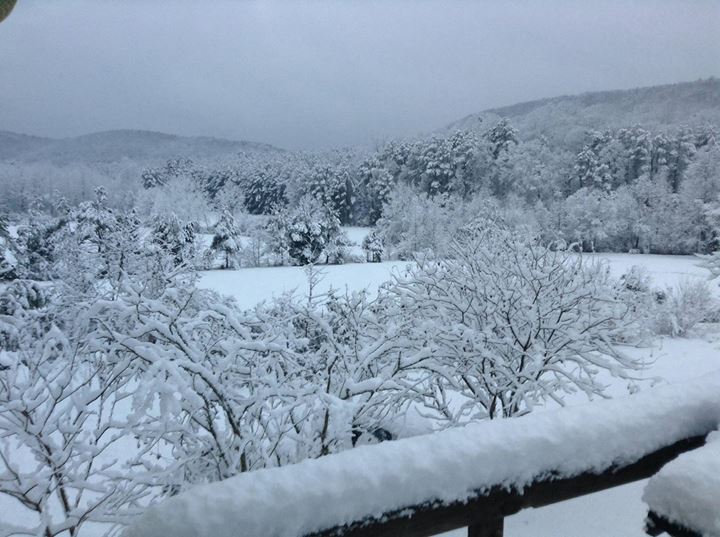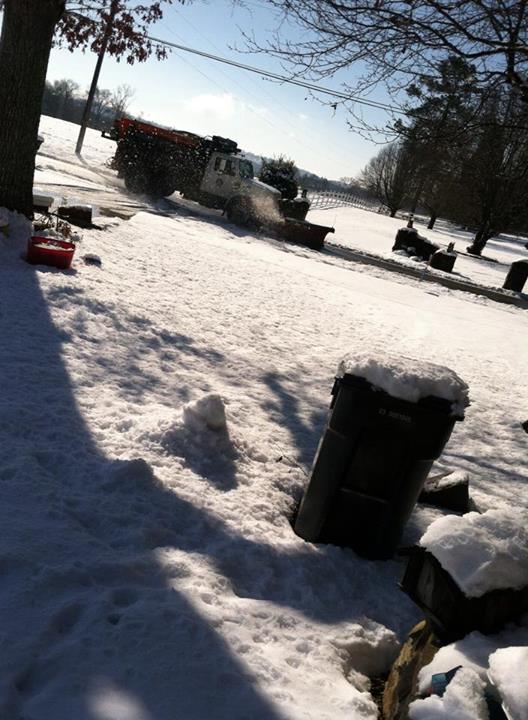 By Thursday morning over 700,000 people across Georgia were without power, including large sections of Walker County where power lines were downed by the weight of ice or topped trees. Service to most areas of LaFayette was restored within a few hours but more than a day later power outages persist in parts of Villanow and other outlying areas.
Churches cancelled services universally Wednesday and most major employers like Roper and Shaw closed Wednesday AND Thursday, although some remained open and at least one – Unique Fabrication – was threatening employees with punishment if they didn't show up, even though many were without power and more than a few had driveways made impassable by downed trees or limbs.
A day of higher temperatures took care of most ice and snow, but continued electrical issues and the threat of black ice have led to more cancellations on Friday. As this is posted at 5 AM Friday, here are known statuses for local schools, businesses, and government agencies:
Walker County Schools are closed. Catoosa and Dade schools also closed. Chattooga schools will be OPEN with a two hour delay. State offices, including the DDS driver's license office in Rock Spring and Labor Department office in LaFayette, will open at 10 AM. Walker County gov't and Walker Transit will be open normally. Chattooga Co. government will open at 10 AM. Roper will be open, asks workers to come in an hour early and stay an hour late Friday AND Saturday to make up for lost production; "Counter units" start at 7 AM. Lookout Mtn Community Services will be open normally, transportation services will all run on a two hour delay. GNTC and DSC will both be open normally.
























(For the latest, check LU Facebook or Twitter.)

GA school districts can eat four snow days a year, but today's cancellation takes Walker County up to nine for the 13-14 school year. Now the school board is forced to decide how to add extra days (or time) to the school schedule while minimally inconveniencing people.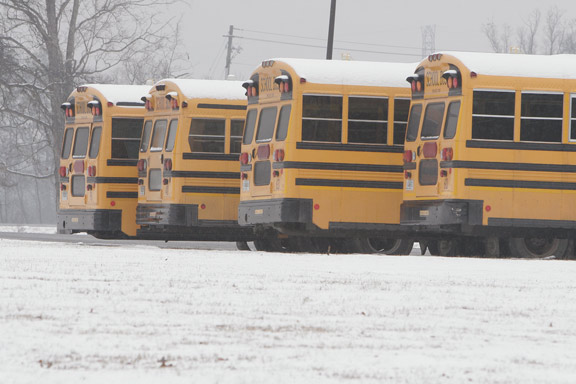 Per the linked article, meeting on weekends or taking time out of Spring Break in March and April are both off the table. That means either adding days at the end of the school year (keeping students in class through May 29th) or holding high school students in class an extra twenty or thirty minutes each day.


During Monday's meeting, LaFayette City Council voted to allow LaFayette Presbyterian Church to use Lowell Greene Recreation Center for a community health program. Details are still being worked out. (The plan was originally proposed during January's meeting but held for a month while the city researched insurance issues.)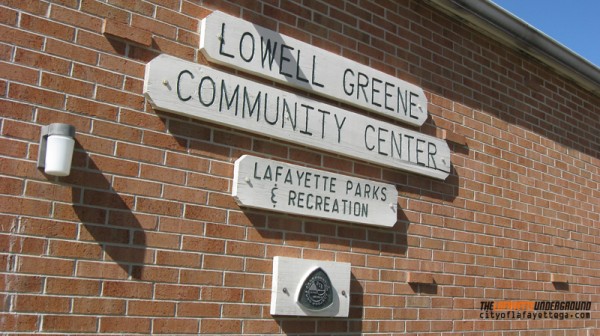 The council ALSO voted to start having Lowell Greene open Thursdays from 3 to 6 so neighborhood kids have somewhere to play basketball. There will be a rec. employee there every Thursday afternoon starting in March.
Excellent decisions from city leadership.



Whitfield County reports one fatality from this week's storm: a woman who likely died from hypothermia, or freezing to death. The unidentified woman was reportedly in her 50's, found barely alive, and passed away after being taken in for treatment. An autopsy will determine the official cause of her demise.


WQCH Radio, 02/12/14:

"LAFAYETTE POLICE ARE INVESTIGATING A STABBING THAT OCCURED AT A WEEKEND HOUSE PARTY ON PRINCE LANE, OFF CHATTANOOGA STREET.
"THE CALL, REPORTING A FIGHT IN PROGRESS, CAME IN THE EARLY MORNING HOURS SUNDAY. WITNESSES SAY ONE OF THE MEN PULLED A KNIFE OR A HATCHET-LIKE WEAPON AND STRUCK THE OTHER IN THE ARM. HE SUFFERED A 1/2-INCH PUNCTURE WOUND BUT REFUSED TREATMENT.
"THE ASSAILANT ESCAPED INTO NEARBY WOODS. POLICE ARE SEEKING AN ARREST WARRANT ON A CHARGE OF AGGRAVATED ASSAULT IN THE CASE."
(Would really be nice to have a suspect's name in case he decides to go stab somebody else.)


Facing criticism from how he handled the LAST snow, Gov. Deal went out of his way this time to be involved with emergency response.
According to reports, he called the Commissioner of Chattooga County Wednesday to see how things were going up here. (No word if he called Commissioner Heiskell to ask about conditions in Walker County.)


Cabela's sporting goods, which recently announced its first two Georgia stores, will be building a third GA location in Catoosa County next to Costco. A 70,000 square foot store is expected to open in fall 2015.


Discussion and debate over legalizing marijnaua-based products for medical purposes in Georgia continued earlier this week before the legislature closed due to winter weather. Seems like the move has almost universal support in the State Capitol, hard part now is working out the details.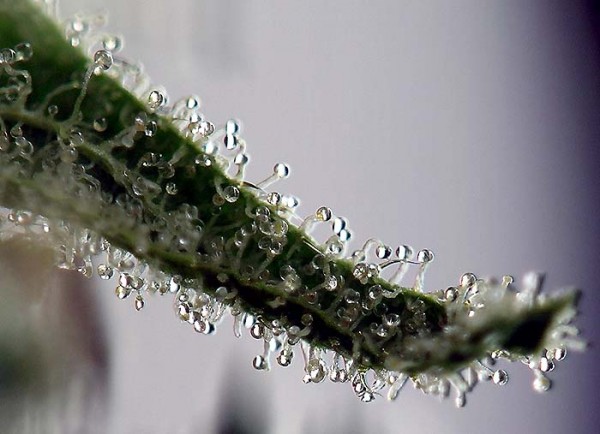 Legalizing cannabis-derived medication has found support from both Democrats AND Republicans in state leadership, including state TEA Party leaders.


In still-not-legal-drug news, law enforcement has confiscated some 1,300 packages of dangerous synthetic pot from a gas station in Dalton. They also found a drug new to the area – a chemical added to "e cigarettes" that imitates the effects of marijuana.


Winter weather makes good business for car repair shops like Dixie Collision.


Robert Lemming of Arnold Ln. Rock Spring arrested in Chattooga County for drug possession. He was also wanted for something in Walker. Arrest came about because the car he was in ran a stop sign.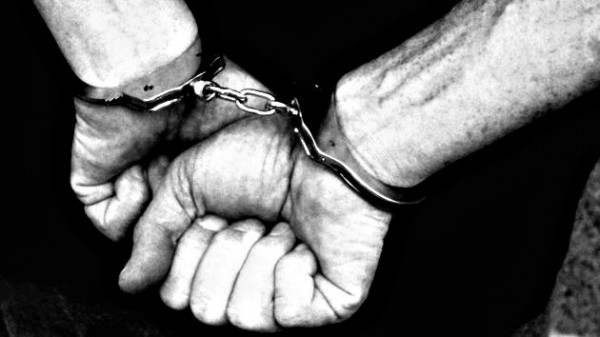 (Pro tip: When pulled over, dumping your beer out in the floorboard and then stomping your crack pipe flat doesn't make the police more friendly.)


Federal judge dismisses a lawsuit filed by Murray County woman against a county judge she accused of propositioning her for sex and planting drugs in her car. She plans to appeal.


Latest Walker County arrests.


Thanks to all who have sent in condition updates and some great photos this week of the snow. You're the eyes and ears of LU and the community as a whole during situations like this.
Also thanks to utility workers, emergency responders, and the road crews who have risked life and limb (and sleep) this week to keep the world turning. There have been issues, there will always be SOME issues, but overall everything has gone very smoothly this time. Good work from city, county, and state government as everyone tries getting back to normal.



For today's links and any breaking news, follow the Underground on Facebook or Twitter.