2014
02.03
Explosion and power outage in LaFayette late last night was a city transformer on Warthen St. going out.
At least it wasn't another house fire…


Commissioner Heiskell continues to show her dishonesty in posts about last week's snow situation: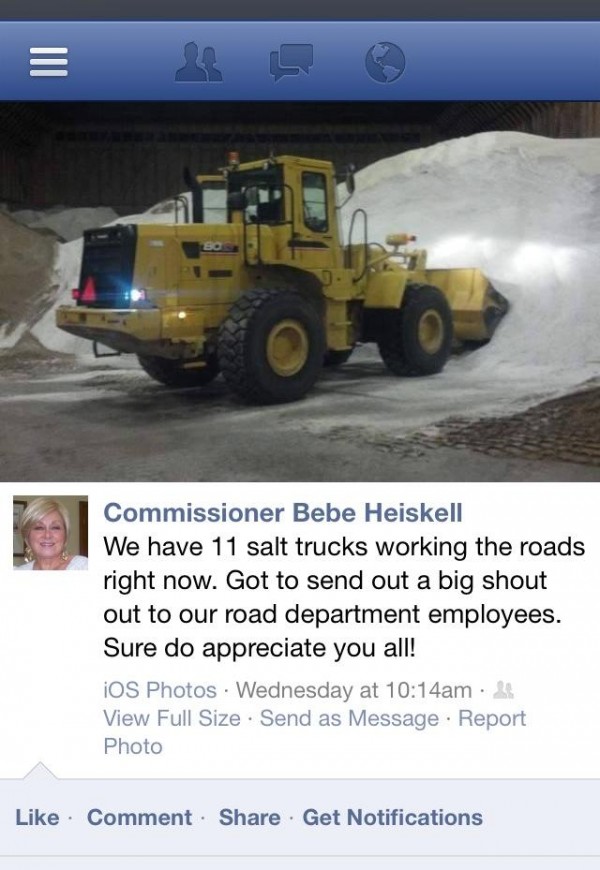 Not sure about the 11 trucks claim, but the photo attached isn't from Walker County – it's taken from a news report about weather in Michigan.


In the week since Atlanta and much of the state were thrown into chaos by less than 2 inches of snow, many have called for better emergency planning at the state level. Some demand more funding for snow removal, which could be costly, while others insist the state should take control over emergency response at the county level.
Meanwhile Gov. Deal is launching a investigation into what went wrong at GDOT and GEMA. So far, much of the blame for being unprepared has fallen on GEMA director Charley English, who didn't mobilize state emergency equipment in a timely manner. Deal has hinted that English is responsible for the problems, and he's the person most likely to be removed of his job for all this if anyone is.
Dalton Mayor David Pennington, also running for governor, said the governor "failed miserably" to "protect the people" of Georgia.
The biggest HEROES of last week, at least in the Atlanta area, are people on social media who mobilized to help those trapped on the roads and find shelter, food, and supplies for thousands who couldn't get home.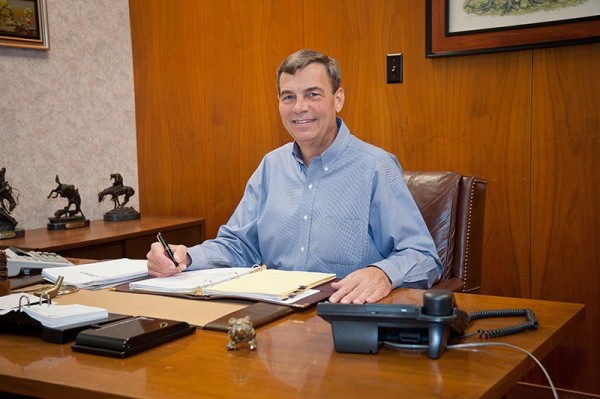 Tomorrow is the final runoff vote for House District 2 special election, choosing between Steve Tarvin or Neal Florence to replace Jay Neal as State Representative. Polls will be open from 7 AM to 7 PM. You are NOT required to have voted in the January HD2 election to participate in the runoff. Voter Info.
An updated candidate Q&A with responses from Mr. Tarvin will be shared here tonight.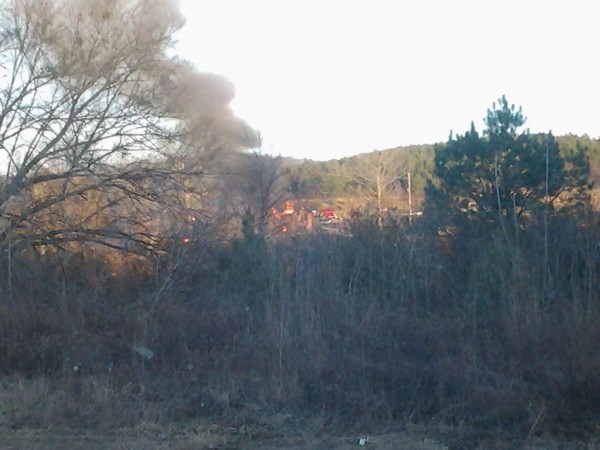 More details about Friday night house fire.
Home was a complete loss. The residents, two adults, both got out with no injuries. Still no word exactly what started the blaze.



Martha Neal Dennis, age 99, passed away Thursday. Her services will be held today. Ms. Dennis was a school teacher for many years at Fairyland, West LaFayette, and Chickamauga.
LU doesn't normally share obituaries, but this one is lengthy and unique, for someone who was part of LaFayette for almost a century.


Last year Georgia adopted laws regulating "pill mills" out of business. Restricted access to painkillers has resulted in more pharmacy robberies as addicts become more desperate.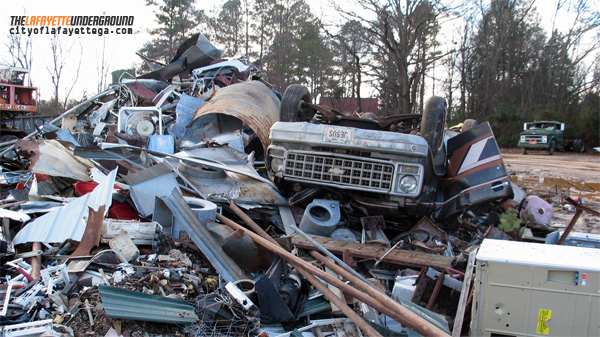 Walker County has three scrapyards, and all three are within five minutes of LaFayette.


For today's links and any breaking news, follow the Underground on Facebook or Twitter.