2013
01.30
Georgia Department of Corrections leaders in Atlanta got a visit this week from Jeff Mullis and other state legislators covering Chattooga County (plus Chattooga's commissioner) regarding the hazardous conditions at Hays Prison. They were told things are being changed and will get better, but of course they were told that…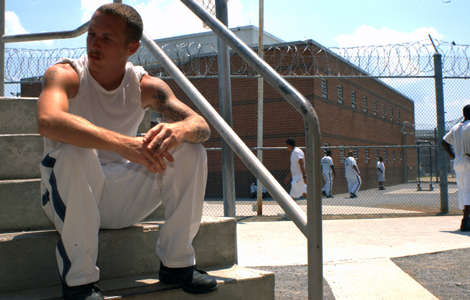 Former Chattooga Rep. Barbara Reece said a few days ago she knew for a fact that they weren't putting any guards in most of the prison towers… The prison leaders are going to say whatever necessary to make the politicians go away, and the elected leaders will say whatever necessary to make the people leave them alone. Don't be placated. If anything actually changes there, it'll be reported. Until then, continue to expect the worst.
Specific comments from the delegates will be shared online later today, and should be here in the next Update.


Workers have been spotted at the old Papa John's building on North Main between CVS and Hardee's.
The building was purchased out of foreclosure back in December by Michael Sloane of Mallie, Kentucky. Mr. Sloane owns a company called Lark Foods, which is some kind of grocery/convenience store. However, a store doesn't seem like a good fit for that small building.
Lark Foods/Sloane ALSO own a small restaurant in Kentucky called Plaza Dairy Cheer, which features burgers, dogs, and milkshakes. It's not much of a stretch to think maybe they're planning a new restaurant (maybe like that one) here in LaFayette.
However, several in the community say some kind of payday loan business has applied for a business license at that address. Hopefully that won't be the kind of operation using the facility; another poor-people-robbery loan outfit is just what LaFayette doesn't need.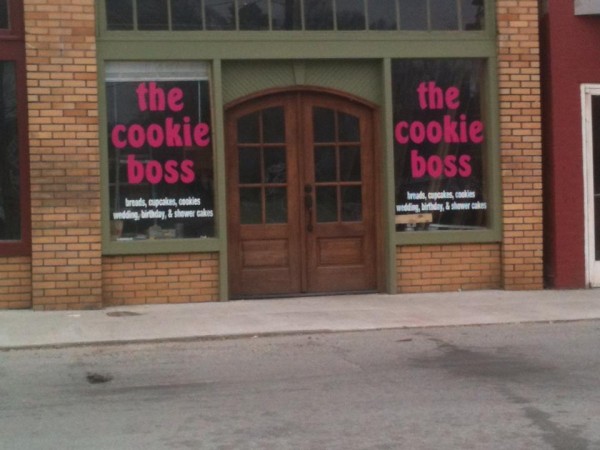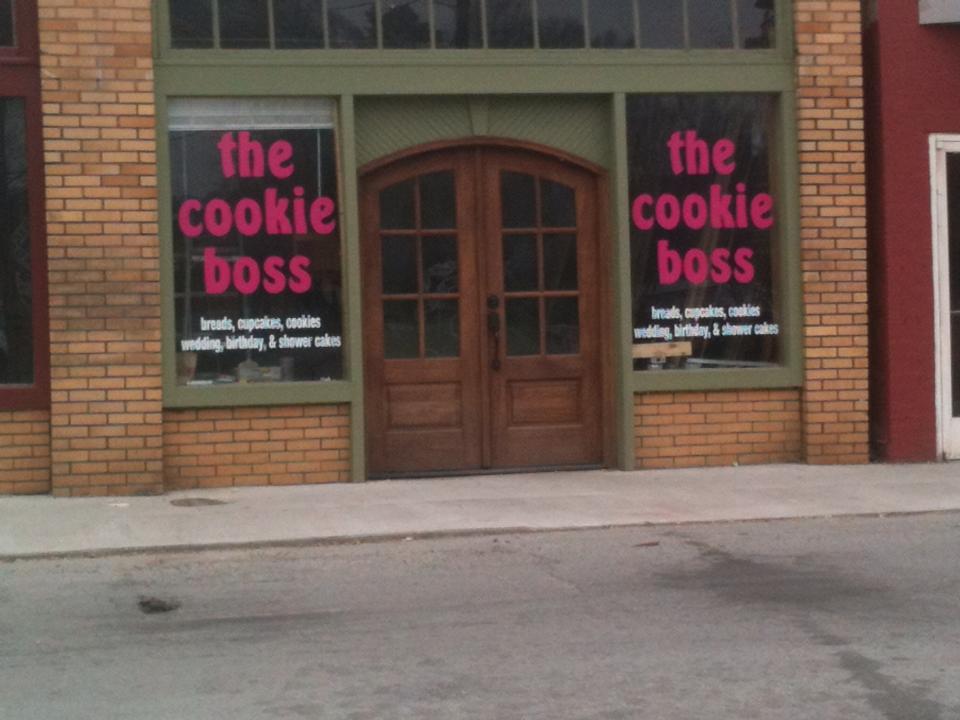 Window signage for The Cookie Boss is up. They'll be opening in the next couple weeks on Chattanooga Street. Exciting to get some new businesses in town.
Our remodeled Pizza Hut should be opening today. They were originally scheduled to reopen Tuesday but had some delays. (The longer you wait, the better the pizza tastes – right?) Store employees promise an expanded menu with cheese sticks, curly fries, wings, fried apple sticks, soup, and new salads. Hours will probably be 11-11 most days, longer on weekend nights, open noon Sundays.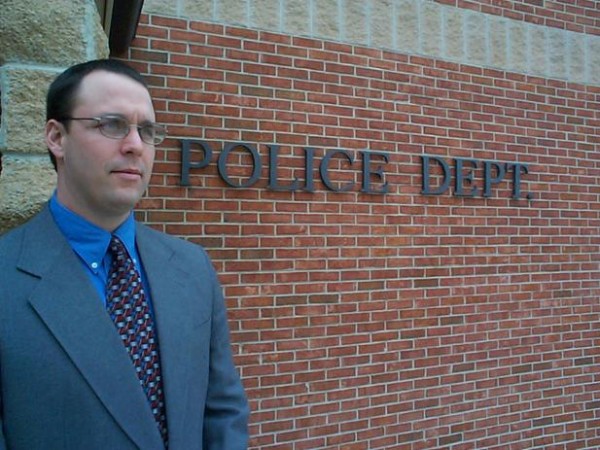 Former Dade sheriff Patrick Cannon has admitted the $3,600 of suits he bought in October with county funds were for himself, but he says those who criticize the inappropriate spending are just trying to make him look bad.
No number of suits can make you NOT look bad when you waste tax dollars that way. Good riddance to him.
There's more to Cannon's behavior than just buying suits; expect more info to come out in the next few days.


Last month Hutcheson made a profit of $149,146. Not a lot of money for a hospital, but a year earlier they lost over $1 million in the same month. Things seem to be improving, although outstanding debt is still a huge potential problem.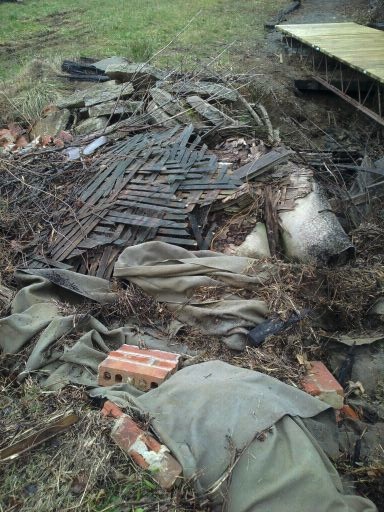 For several years, this pile of garbage and construction debris has sat by the LHS walking trail. Material is apparently left over from past projects at the school. The school also allowed the walking trail and bridge to deteriorate, until volunteers reclaimed the trail and tried to rebuild the bridge last year.
Some who use the walking trail on a regular basis sent this photo, out of frustration with how things at the high school are being maintained.
Looks like a couple pickup truck loads of stuff, at best… Surely some school maintenance worker has enough time to load that up and take it to the dump.


Chairman of the GA House Ethics Committee says a "privately commissioned" ethics study shows we have the country's 3rd-best ethics laws, not 50th-best as revealed by previous studies. Problem is, he won't actually show his study to anyone.
Since the study was supposedly "privately commissioned" it falls outside open records laws, meaning nobody will have access to it until Ethics Chair Joe Wilkinson shares copies with the media or other legislators.
This is a bad sign for ethics reform under the Gold Dome in 2013:
"If the starting position of the House ethics chairman is that Georgia is 3rd best in the nation with the morass of public corruption we incubate here, then there's little reason to believe that the process we are about to undertake is little more than a publicity stunt."


City of LaFayette announces "The Dogwood Festival" with bluegrass, arts/crafts, and food – downtown on April 6th. City is looking to book vendors and artists for the festival.


During 2012, Chattooga County received 360 applications for concealed weapons permits. That's an average of 30 per month. So far in 2013, as of last week, they got 63.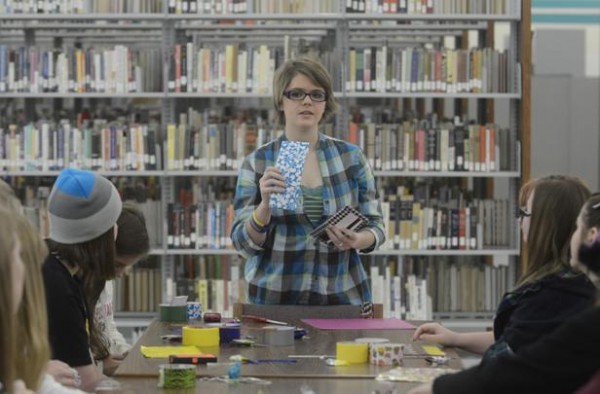 Saturday Lafayette Walker County Library began a new "DIY" program for teens. First lessons: creating objects with duct tape. Next month they're decorating cupcakes.


Changes to GA laws about car taxes, which are being phased in between now and March, will make leasing a car much more expensive. 42% of new cars "sold" in Georgia each year are leased – or were at least until this new law kicked in.


Georgia School Superintendent Barge says educators should seek more input on their programs from business leaders, to better shape students into the employees they need. Up until now, according to him, educators have "given lip service" to businesses.


Proposed new "LaFayette Promotion" video from One Eleven owner Mike Lovelady:
It's very.. LaFayette.
Feel free to comment below.


On January 1st a new law required Amazon to begin charging sales tax on purchases in Georgia. So far the dominant retailer hasn't begin collecting any state taxes, and may be preparing to challenge the law in court.


Labor union membership in Georgia grew by 18,000 people last year, even though nationally union membership has declined. Most of the increase could be due to an influx of TV and movie production, which is heavily unionized.
Georgia is a "right to work" state, meaning no worker is forced into a union as a condition of employment.


The eagles nesting at Berry College could be expecting little ones. Experts on campus are pretty sure the mating pair is incubating eggs.
As mentioned before, Berry has a Webcam set up at the eagle nest.


Between December 2011 and December 2012, Georgia added some 12,000 manufacturing jobs. Manufacturing activity was up statewide in December vs. November.

For today's links and any breaking news, follow the Underground on Facebook or Twitter.