2012
12.27
Hope you had a wonderful Christmas! Now back to work..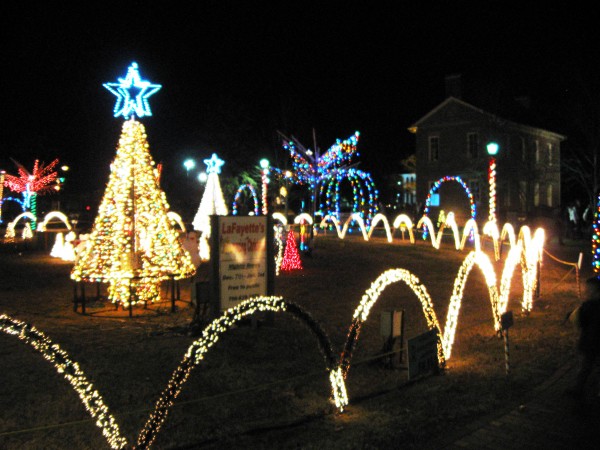 Local media report a commissioner meeting will be held at 10 AM today at the Walker Commissioner Office on Duke Street. Only seventy days since the last public commissioner meeting, according to the LU Commissioner Meeting timer.
Concerned citizens are strongly encouraged to attend – if you're not back at work yet from Christmas break, take the time tomorrow to participate in local government.
Many people who have waited since October 18th for a chance to ask the Commissioner a few questions are planning to be at the meeting, and will hopefully get video to share here tomorrow.


Monday night around 9:30 a plane being fueled on the runway at Barwick Airport somehow exploded. No injuries reported and no significant damage done to airport facilities, but the plane was a complete loss.
Fueling a plane, at 9:30 at night, on Christmas Eve, in a blinding fog. .. ok.
The aircraft belonged to Ralph Casey of Villanow, owner of Casey & Sons Horseshoeing School; Mr. Casey was in the news last week when harassment charges filed against him were thrown out by a local judge. [Update on that below.]
News of the explosion was first reported on LU Facebook shortly after 10 PM. Posts are here, here, and here.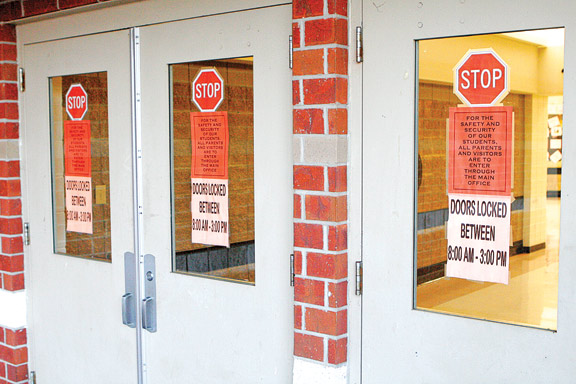 Walker Co and Chickamauga schools are both planning to review security policy in light of the Connecticut shooting. LHS principal Culberson said he already made the school more secure in the fall with locked doors, and Chickamauga is carrying out an existing plan to add security cameras over Christmas break. Are these steps enough?


Rumors of violence last week at Ridgeland came from a 16-year-old girl who sent in a text about blowing up the school. Here Sheriff Wilson claims eleven WCSO officers responded, but initial reports said teachers were on the front line because the SRO wasn't available when threats first came in.


In a somewhat related vein, a HS student in Crawford County last week promised fellow students a "big surprise tomorrow" on Facebook. His post, about coming to school dressed as Santa Claus with candy, got him suspended for making terroristic threats. The school will give him a disciplinary hearing sometime in January.


A criminal warrant against Villanow horseshoe school owner Ralph Casey [mentioned above with the airplane fire] has been dropped. Earlier reports about this didn't mention he has one additional charge outstanding, with a court date in March.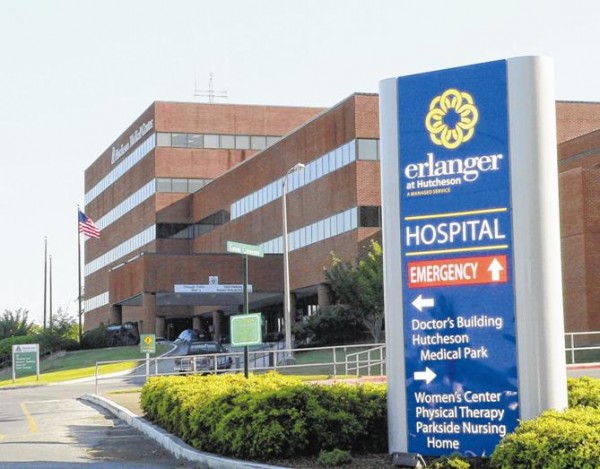 Last Tuesday night Catoosa County leaders agreed to help Hutcheson pay down $25 million of short-term debt in exchange for getting another Catoosa representative on the hospital board. This gives Catoosa four HMC board members, like Walker, while Dade will continue to have only two.
Interesting that Commissioner Heiskell thinks its fair for Catoosa and Walker to both have four board members at the hospital, while she still insists that all of Walker County needs only one elected leader to run the entire county government. City governments, the school system, multiple hospital board(s), even rural water authorities have multiple members – but not the county.


WQCH Radio, 12/22/12: "NEW CLAIMS FOR UNEMPLOYMENT WERE A MIXED-BAG IN THE LATEST FIGURES FROM THE DEPARTMENT OF LABOR.
"WALKER COUNTY SAW A BIG INCREASE IN NEW CLAIMS FROM OCTOBER TO NOVEMBER, UP BY 190 OVER THE MONTH, TO A TOTAL OF 740. NEW CLAIMS WERE ALSO HIGHER IN CATOOSA COUNTY, BY 41 PEOPLE. AN INCREASE IN NEW CLAIMS OFTEN REVEALS THAT MORE PEOPLE HAVE BEEN LAID-OFF FROM WORK.
"DADE AND CHATTOOGA COUNTIES HELD FAIRLY STEADY OVER THE MONTH. BUT IN WHITFIELD COUNTY, NEW CLAIMS WERE DOWN BY 76, TO A TOTAL OF 1,203 IN NOVEMBER."
This is a measure of new unemployment, not overall condition of jobs or the economy. Many of the new claims could be related to temporary plant closures in LaFayette and the surrounding area. Hopefully many of these people will be back at work in January.


One of the girls who accused Lakeview Middle's former band director of harassment is now being harassed at school by other students.


An unexplained crash in Chattooga Friday took the life of a 20-year-old Summerville man.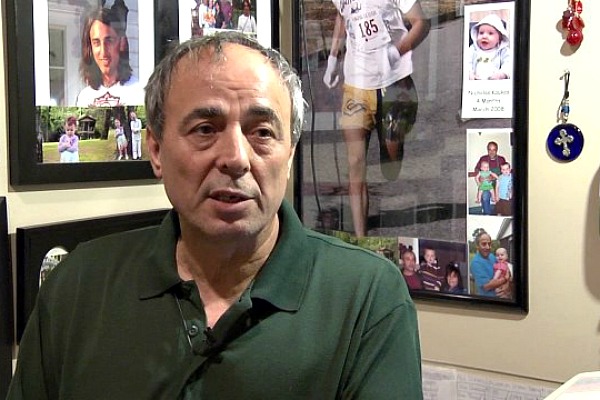 On Christmas day Twins Pizza served nearly 300 people a free meal off the pizza bar.
Nice gesture at Christmas, and he's certainly gotten back more than it cost in free advertising from local media. Good for the community AND good for business.


A new GA law banning abortion after 20 weeks of pregnancy was scheduled to begin next Tuesday; an Atlanta judge has blocked the law until an ACLU lawsuit opposing it is resolved.


A 25-year-old Hays Prison inmate was killed last Wednesday, while supposedly in "protective custody." Corrections officials won't reveal any details of the death citing an ongoing investigation.


I-75 opened 35 years ago last week. That means it's been 35 years since LaFayette and Summerville started dying economically. Commissioner Heiskell still has hopes of building an Interstate connector, but only if she can have it go to Chickamauga.


Empty Stocking Fund distributed groceries to hundreds of families this week. Here's a little bit of video showing how much food was put together:

Here are a few good End of the World tweets, courtesy of Atlanta Magazine.


For our Villanow readers: a Jordan's Journey post about East Armuchee Baptist Church. Includes some film clips from half a century ago.

For today's links and any breaking news, follow the Underground on Facebook or Twitter.