2012
11.07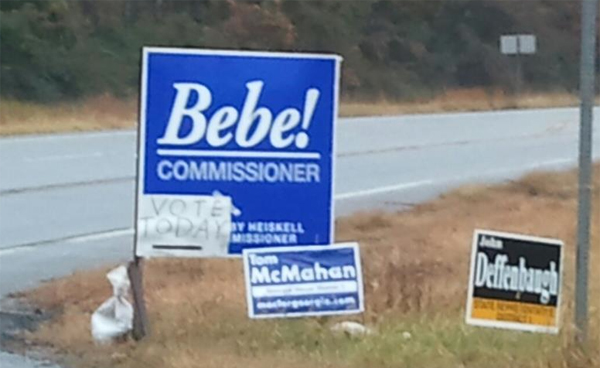 With some 22,105 ballots cast, the official November 2012 vote total for incumbent sole-commissioner Bebe Heiskell is 13,380 – meaning she has a majority and wins reelection, regardless of how many other votes were cast for her write-in opponent, Ales Campbell. Write-in totals aren't posted with official results until provisional ballots are counted, which will be Friday, but some local news sources say yet-unnamed write-in candidate(s) received at least 5,851.
Heiskell supporters are working up a froth bragging about their candidate's dominance and landslide victory, but Campbell backers (and Campbell herself) can take pride in the fact that a write-in candidate who wasn't even on the ballot still managed to get more than a third of the votes received by a dominant incumbent who used dirty tricks, violated campaign laws, and outspent her two opponents in the primary and general election by about six to one.
The Heiskell camp also assumes things will be easier now, and the troublemakers who dare report on local government will give up and go away. They are sadly wrong; the next four years will be the hardest of Bebe's career – assuming the 72-year-old Commissioner even finishes out her term without being impeached or dropping dead.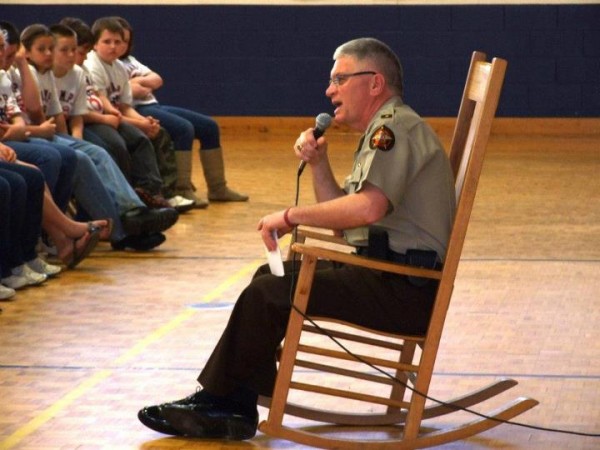 In equally disappointing (but expected) results, incumbent Sheriff Steve Wilson defeated Democrat challenger Tim Westbrook with more than 80% of the vote. Wilson has despicable character, a god-complex, and has blood on his hands – but Westbrook was a non-factor due to lack of effort. A sack of potatoes could campaign as well as Westbrook, and probably would have gotten the same number of votes. Very disappointed in the candidate, not sure why he bothered to run if he wasn't going to try.
John Deffenbaugh easily won GA House District 1 over Tom McMahan. Maybe now Deffenbaugh will decide what his positions are on all the issues he couldn't give answers about during his debates. Soon as Jeff Mullis calls him, he'll let us know where he stands.
The most troubling thing about this election isn't who won and who lost, but questionable numbers from the county elections office. According to election results on the Georgia Secretary of State Web site, Walker County now has 40,336 registered voters – of which 22,105 (54.8%) put in a vote. But in July, according to the same site, the county had only 32,883 voters. That means between the primary election registration deadline on July 2 and the general election deadline on October 9, Walker County registered 7,453 new voters.
July Figures | November Figures
7,453 people is greater than the entire population of LaFayette. Assuming the elections office was open every weekday during the registration period (which it wasn't), that works out to nearly 113 new registrations per day. And if all those new people voted, 7,453 is exactly one third (33%) of the 22,105 people who cast a vote.
That smells very, very funny, and will definitely be checked into.

Around the state, Dade County elected a new Sheriff and so did Chattooga – but neither had an incumbent left on the ballot. Incumbent Sheriff Scott Chitwood of Whitfield County was voted back in. Catoosa passed all the proposals about alcohol in the county and cities, Chattooga County's Sole Commissioner won reelection, and State Rep. Barbara Massey Reece of Chattooga and Floyd Counties was defeated by a Republican challenger.
Preliminary Walker, Whitfield, Dade election results.
The Charter Schools amendment passed state-wide. This should give parents an appeals process to set up charters if legitimate requests for school choice are rejected by local school boards.

There were three major accidents around LaFayette on election day.
The first was around 9 AM on Shattuck Industrial Blvd. at Roper. A woman in a tiny Scion ran a stop sign and was struck by a semi truck. The accident involved power lines and knocked out power from Trion to the South side of LaFayette, which complicated voting. Both drivers were taken to the hospital with minor injuries.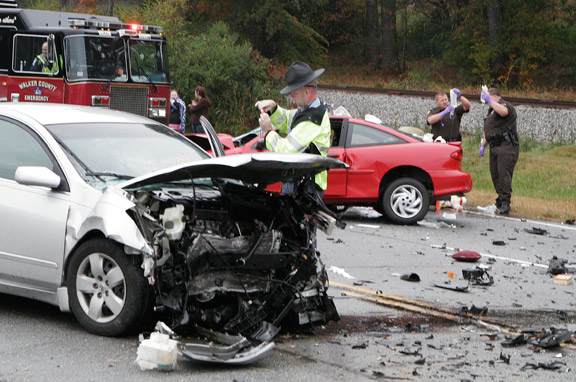 The second accident was about an hour later North of LaFayette in Noble on Hwy. 27 near East Reed. A car exiting Dixie Collision pulled out in front of another vehicle, causing a major crash and killing the driver of the second car. The driver of the first vehicle and passenger in the second were both taken to Erlanger (one via LifeForce helicopter) in very serious condition.
A third smaller accident happened later in the afternoon in LaFayette on Chattanooga Street near Bomar. No word on the condition of anyone involved, but eyewitnesses report they seemed to be OK afterwards.


Negotiations between Walker County and the cities over LOST sales tax revenue has officially entered arbitration, because Bebe Heiskell won't give up more than 5% where the cities are asking for 10%. City Manager Etheridge predicts they'll reach common ground now that the election is done. We'll see.
A renewal of the SPLOST tax coming up next year will also have to be negotiated; the cities will want a bigger slice of that pie – which they should get, considering how the county wasted almost all of the current five-year SPLOST cycle on special projects that benefitted almost nobody who pays taxes in the county. But after her "landslide" win, Bebe may be in no mood to cave in to the cities' demands.


WQCH Radio, 11/06/12: "IT WAS 'ALL A's' IN LAST WEEK'S KITCHEN SCORES, FROM WALKER COUNTY ENVIRONMENTAL HEALTH. LAFAYETTE AREA BUSINESSES WITH AN 'A' SCORE FROM THE HEALTH DEPARTMENT, INCLUDE MAJESTIC MANOR, SUBWAY, SUSIE'S SUNSET CAFE, TRIANGLE PARK AND TWINS."
Triangle park is one of the most underrated restaurants in LaFayette. Good place to eat but all too many people in town have never heard of it.


LaFayette now has job descriptions for every single employee, and proper wage scales to ensure people are being paid the right amount when they're hired or promoted. No more willy-nilly pay rates or uneven compensation for city employees – IF they implement every part of this plan.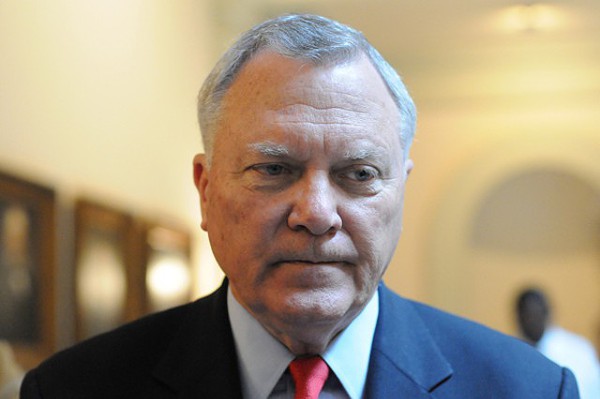 Governor Deal has dubbed bloggers who call him out on politically-motivated appointments "political arsonists."
Maybe state and local leaders shouldn't leave so much flammable material laying around. If it's not flammable it won't burn very long. Especially when "mainstream" media outlets and the state's weak ethics laws work like fire extinguishers, putting out fires that put established politicians at risk.


European environmental regulations forcing energy companies there to replace coal with cleaner-burning (and more expensive) pine pellets are greatly benefitting Georgia's timber industry. Our trees are going to run TV's and refrigerators in France – how about that.

For today's links and any breaking news, follow the Underground on Facebook or Twitter.