2012
09.28
Wrapping up September with a very short Daily Update…
Bobby Davenport, brother of Bebe Heiskell's self-declared campaign manager and director of the Lula Lake Land Trust (benefitting from various projects the county is building), says we should vote for Bebe because her opponent hasn't ever run a county before. He also says Walker's economy is "outperforming." Sounds like they still get the GOOD drugs up on Lookout Mountain.

When compared to ALL public schools, charters don't perform especially well. But when charters in poor districts are compared to traditional schools in the same areas, they excel. Charters also result in better academic results from minority students and higher graduation rates.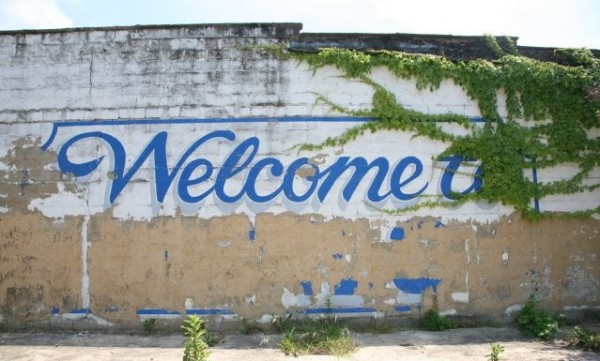 USPS is apparently planning to close or significantly scale back hours at the Post Offices in Lyerly and Menlo.

WQCH Radio, 09/27/12: "THE WALKER COUNTY COMMUNITY THEATER PRESENTS 'THE DIARY OF ANNE FRANK' ON THE STAGE AT THE WALKER COUNTY CIVIC CENTER THE NEXT TWO WEEKENDS.
"PERFORMANCES START AT 7:30 PM THIS FRIDAY AND SATURDAY AND ALSO ON OCTOBER 5th AND 6th. TICKETS ARE $10 GENERAL ADMISSION, $8 FOR STUDENTS AND SENIORS 55 AND OVER. GROUPS OF 10 OR MORE GET TICKETS FOR $7 PER PERSON. CALL THE CIVIC CENTER AT 706 375 7705 FOR MORE INFORMATION."
Also this weekend:
Free Public Lands day. That means free admission and no parking fees to places like Cloudland Canyon, Lula Lake Land Trust, and Sloppy Floyd State Park.
The LHS German Club will have a fundraiser car wash at the new TitleMax store (old Burger King site) beginning Saturday at 10. Anyone donating over $5 will get a free bratwurst.
A fall festival will be held Noon to 6 PM at the Armuchee Valley (Villanow) Community Center. Bebe spent over a million dollars building a stacked-stone mansion out in the middle of nowhere, so you might as well stop by and visit your road money and eat a hotdog or something while you're there.
For all upcoming events see the LU Local Calendar.

For those who follow state politics: An election opponent of corrupt State Senator Don Balfour has set up a petition site so citizens of Georgia can demand Balfour be prosecuted for his ethical lapses. He doesn't represent our area, but he's among the state's most powerful and sets the tone for all of the GA General Assembly. He needs to be removed, and seems that only a trip to jail will result in his removal.

Friday Advertiser Spotlight: Modern Greetings specializes in customizable invitations, greeting cards, announcements, photo books, notebooks and more. From birthdays and anniversaries, to weddings and holiday parties, each product is designed to be uniquely yours. Currently offering 21% OFF sitewide on baby photo books, birth announcements, and more!