2010
02.09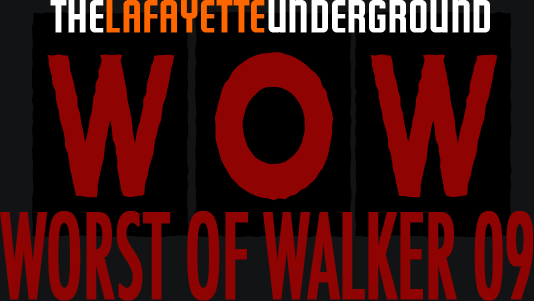 The Worst of Walker County will be announced pretty soon. We're still taking votes via comments on the story, e-mail, and Facebook – if you want your voice heard then now's the time to say something. The categories and rules are on the original Worst of Walker post, but feel free to suggest new categories or break the rules entirely if need be.
Sunday's post regarding Theresa Parker brought a record number of visitors to the Underground site. Credit for that feat goes out to our new friends on the new LaFayette Underground Facebook page, many of whom joined through the "You Know You're From LaFayette, GA when…" Facebook group. If you have Facebook (and really who doesn't anymore?) we'd love to have you join both. The LU page will notify of any new posts here and will occasionally have news or links not used on the site.
There have been several lively discussions under the WoW and Theresa Parker posts, which is what we want – the Underground is an open forum that invites your thoughts and ideas, in a way that allows you to remain anonymous if you prefer. Thoughts and information previously undiscussed are being dug up and explored, with many participants being educated or having their paradigms shifted.
A few readers have suggested that we open the Underground site to everyone's ideas and allow all of the community to write main posts. Those requests have been duly noted, but please remember that the point of this site is to focus on specific topics with one specific point of view, using detailed research and history to put things into perspective or bring new details to light. That's why most posts are written by the same small group, to keep things on track. You're always welcome to write something and send it in for consideration, and it might appear on the site (you might even become an Undergroundling), but we have no intention of throwing the doors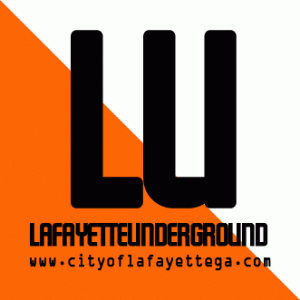 wide open to everyone because that would result in losing focus. Suggestions and thoughts submitted in comments, via Facebook, or in e-mail are all considered and we have several future postings in the works that incorporate the ideas of many people.
Some have asked why the Underground comes off as such a.. negative site. Our intentions are not to be negative as much as to be honest, and to be honest much of what needs to be said is negative. We feel it's more beneficial at the moment to highlight problems instead of duplicating the efforts of so many others wanting to fool you into seeing LaFayette as a place it no longer is (or possibly never was). We don't do this out of hatred but out of a desire to see things improve, or at the very least not get any worse.
"Open rebuke is better than secret love. Faithful are the wounds of a friend; but the kisses of an enemy are deceitful." -Proverbs 27:5-6 [KJV]
Several readers have contacted us privately to say there are many in the community with a rather unhealthy interest in finding out who the Underground is. We hope these reports are untrue as we've done nothing illegal. The Underground has, so far, revealed information some prefer buried and stated some well-considered opinions, neither of which is illegal or immoral. Any official effort to find members of the Underground would just prove true what we've been saying all along about local corruption. Resorting to intimidation, threats, or other frankly illegal behavior just shows that what's been posted here cannot be refuted through honest means.
Anyone who has a problem with the Underground is, of course, welcome to stop reading or (even better) reply to what's been said. Prove us wrong without a doubt and we'll take it back. If the Underground disturbs you, good – it's supposed to. The truth hurts, and understanding the truth is the beginning of fixing what's wrong.
Thanks for your readership and for recommending the site to others in the community.