2017
02.11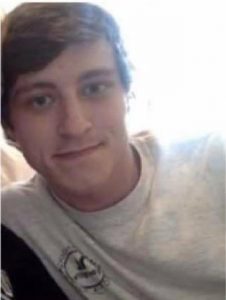 Human remains found on Lookout Mountain last week have been identified as 23-year-old Bradley Powell of Chattanooga.
Powell was last seen on December 7th and reported missing on December 9. At the time, authorities searched for him in the Suck Creek Road area of Hamilton County with no results.
The cause of his death has not been made public and/or has not yet been determined by investigators.
Officers initially said the remains found on February 3rd in a shallow grave near 157 and Nickajack Rd. had been there for three or four months.


Commissioner Whitfield's public meeting originally set for this Thursday was canceled due to "a scheduling conflict." The next meeting will be February 23rd – nearly a month after the last meeting on 1/26.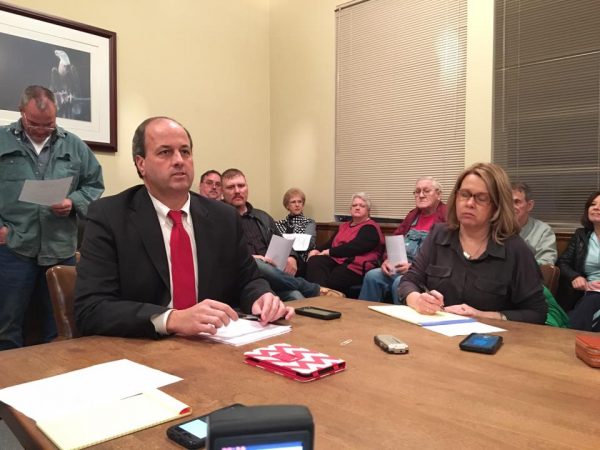 So far Whitfield has scheduled four bi-monthly county business meetings, canceled one, and held a special one mid-afternoon on short notice.
Whitfield's people and/or PR handler Joe Legge are doing a decent job of announcing meetings on social media, and video from the meetings is being shared online – but only edited clips, not full-length. Both should be made available for full transparency.
Better than we had but still have a long way to go.
Despite the county having a better social media presence (and a paid social media handler) nobody's gotten around to answering this question, after almost two weeks.


Another house fire in LaFayette has been deemed arson.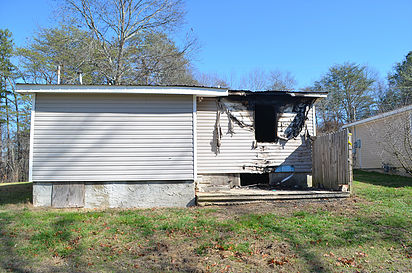 Fire inspectors say a blaze that heavily damaged 306 South Flora Street Wednesday was set intentionally.
The state is offering a reward for $10,000 leading to the arrest and conviction of someone responsible.


What was going on inside, and behind, Walmart on Tuesday?
Shoplifting arrest, times three.
WQCH Radio, 02/09/17:

"A TRIO OF MEN, WORKING TOGETHER TO SHOPLIFT FROM WALMART, WERE ARRESTED TUESDAY, ACCORDING TO LAFAYETTE POLICE.
"STORE SECURITY OBSERVED ONE MAN OPENING HARDWARE ITEMS WITH A KNIFE AND CONCEALING THEM IN HIS CLOTHING. WHILE TWO OTHERS 'STOOD WATCH' AT EITHER END OF THE AISLE.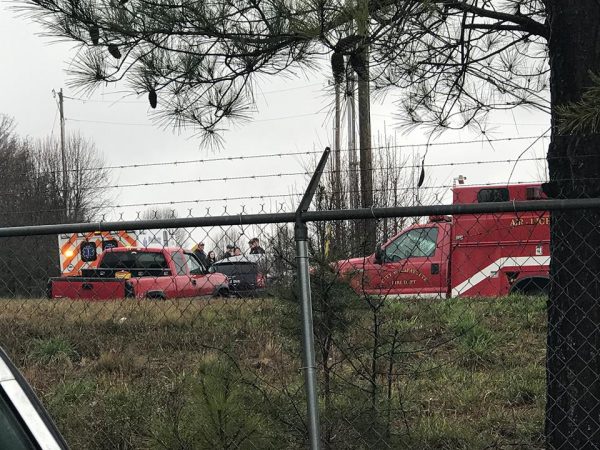 "WHEN CONFRONTED, ONE OF THE 'LOOKOUTS' RAN FROM POLICE. THE OFFICER TRIED TO STOP HIM WITH A TASER, BUT MISSED. HE LEFT THE STORE ON FOOT AND WAS STOPPED BY A STATE TROOPER.
"POLICE RECOVERED $143 IN MERCHANDISE FROM THE CLOTHING OF 32 YEAR OLD DAVADRION LAVAIL DAVENPORT OF LAFAYETTE, WHO WAS CHARGED WITH SHOPLIFTING. LEE STARLING WHITT, 18, OF CHICKAMAUGA, WAS ALSO CHARGED WITH SHOPLIFTING.
"THE RUNNER WAS IDENTIFIED AS 22 YEAR OLD JASON TYLER GATES OF LAFAYETTE. HE WAS CHARGED WITH SHOPLIFTING, OBSTRUCTION, AND HAD SOME OUTSTANDING WARRANTS WAITING ON HIM AT THE WALKER COUNTY JAIL."
Mr. Gates apparently made it all the way to Justin Drive behind the store, which is where this photo is from.
Gates was in trouble back in 2013 for stealing, racing, and returning cars. In 2015 he was arrested again for fleeing from police in a high speed chase. His buddy Davadrion was previously arrested last August for trying to steal sausages and cookies from Kangaroo in West LaFayette by hiding them in his pants.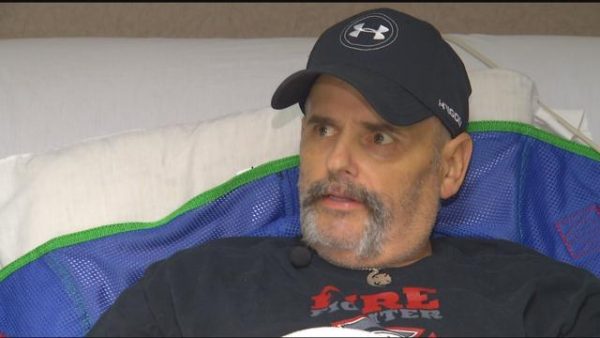 Walker State Prison Fire Chief Matthew Mann has survived nine surgeries since being badly hurt in a wreck on January 19th. Now he faces months of therapy at Siskin on the road to recovery.
Mann credits God with saving his life, appreciates the community's support, and is grateful for the help of his now fiancee.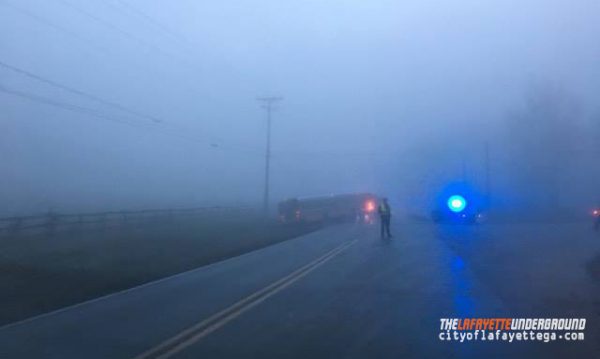 About 7:30 Tuesday morning a Walker County school bus "got stuck" at the tricky Gordon Pond / 136 intersection.
There were apparently no significant damages or injuries.
That intersection is a real pain, especially in a bus – a situation made no better by heavy fog.


Earlier this week, LU revealed a wanted criminal from Colorado had worked as a Walker County 911 dispatcher from August until January – with county leadership fully aware of her legal status.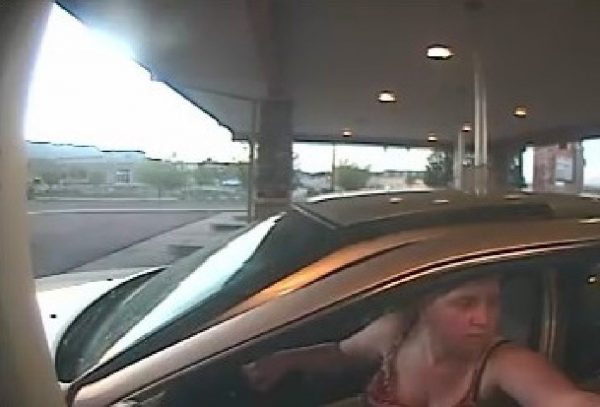 (How discouraging is that for someone else working side by side with this girl, knowing she's a wanted felon while being trained to handle criminal activity in an ethical manner? Hopefully this crap, which keeps the county from getting/keeping good employees, ended with Bebe Heiskell's political career.)
A day after the LU post hit, Channel 9 picked it up and did their own story – adding little to what was first shared here.
As usual, if you want to see what the mainstream will report about Walker County tomorrow, read LU today.




Yesterday in an 8:30 AM Courthouse meeting, Walker County's elections board decided to relocate the Center Post voting precinct from Center Post Community Center to the fellowship hall of Walnut Grove Church.
The move will ideally make the voting station more accessible to residents of the precinct. The relocation also brings about a new name: Center Post precinct will from now on be called Walnut Grove precinct.



A convicted drug trafficker out of prison on parole may soon return.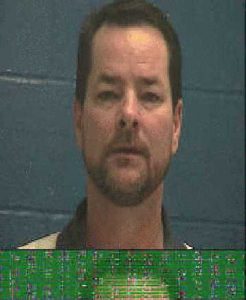 WQCH Radio, 02/09/17:

"A 48 YEAR OLD LAFAYETTE RESIDENT RECEIVED SEVERAL DRUG-RELATED CHARGES FROM THE TASK FORCE, FOLLOWING A TRAFFIC STOP MONDAY.
"STEVEN DOUGLAS TUCKER HAD BEEN UNDER INVESTIGATION FOR SOME TIME, ACCORDING TO TASK FORCE COMMANDER PAT DOYLE. HE WAS PULLED OVER ON MCLEMORE STREET IN LAFAYETTE, AFTER ALLEGEDLY TRYING TO TOSS A LARGE QUANTITY OF CRYSTAL METH OUT THE WINDOW.
"HE WAS CHARGED WITH POSSESSION OF METH, MARIJUANA AND SCHEDULE-4 DRUGS, ALONG WITH A PAROLE VIOLATION."
Mr. Tucker has been to state prison four times since 1998 for drugs and forgery.
In 2002 he was given a 30 year sentence for trafficking meth but got out in 2010. He went back to prison in 2013 for drug possession and got out of that one January 2016.
Now he's over in West LaFayette allegedly tossing meth out the car window… Hope they kept his bed warm.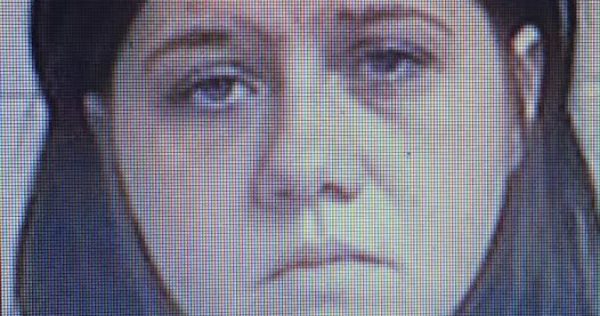 Last October Alisha Taylor of Rossville cut across 2A and slammed into an oncoming truck. Her 4-year-old daughter Nakylie passed away as a result of the accident.
After four months Ms. Taylor has been charged with vehicular homicide, DUI, drug possession, driving on the wrong side of the road, failure to restrain a child, and a host of other smaller offenses.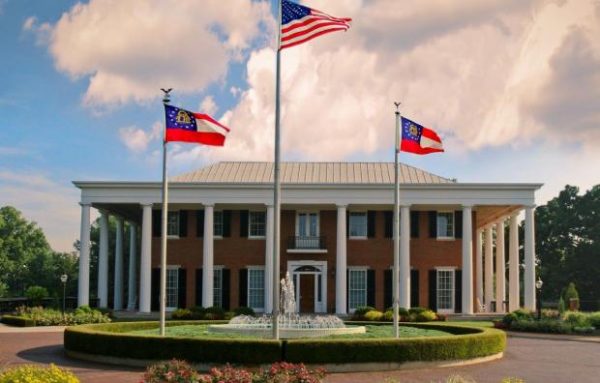 A proposed bill before the Georgia legislature would raise pay for future governors by 25% – from $139k a year to $175k, plus perks like the Governor's Mansion.
Gov. Deal wouldn't benefit, but his backers say the raise is necessary in order to attract top talent to the state's highest office after he leaves it. Because God forbid somebody enter public service just to serve the public.
Whatever happened to people who would run for office or work for the government to benefit others instead of just cash in?
People gotta live, you have to be paid and shouldn't have to exist in poverty, but some of these salaries attract people who only want the job for the check and not to serve.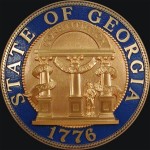 Even after the proposed governor raise kicks in, future governors won't make anywhere close to what the state's two highest paid employees pulled down in 2016 – and to make it worse, neither of them were still actually state employees at the time.
Ricardo Azziz, who resigned from Augusta State University in mid-2015, "earned" $1.7 million last year. Retired Georgia Ports Authority director Curtis Foltz came out on top, making a sweet $1.9 million for sitting at the house.

Even as the state pays million-dollar salaries to people it no longer employs, Georgia's crime lab is drowning in evidence from untested DNA rape kits.
Some 9,000 evidence samples in state custody have yet to be tested – including 4,500 from the 1990's that weren't checked because the technology wasn't available, nearly 2,000 samples from current cases, almost 3,000 that weren't sent in from local law enforcement until state law changed to demand it, and 17 rape kits from a children's hospital that sat in storage for way too long.
(How long is too long for a child's rape evidence kit to sit on a shelf in a children's hospital? Any amount of time that doesn't involve it being put in an ambulance and raced with sirens blaring to the crime lab. Those should always go to the top of the queue.)


You can take the boy out of Rossville, but you can't take Rossville out of the boy…
WQCH Radio, 02/07/17:

"A ROSSVILLE MAN, RELEASED WEDNESDAY FROM THE COUNTY JAIL, WAS ARRESTED THAT NIGHT ON A DISORDERLY CHARGE – AND AGAIN ON THURSDAY FOR STEALING BEER FROM WALMART.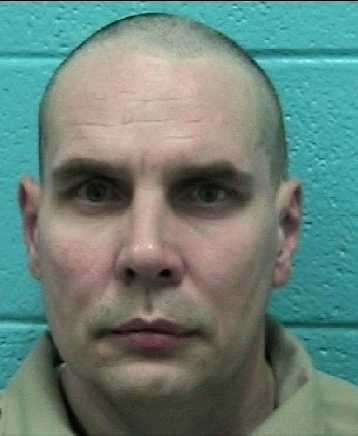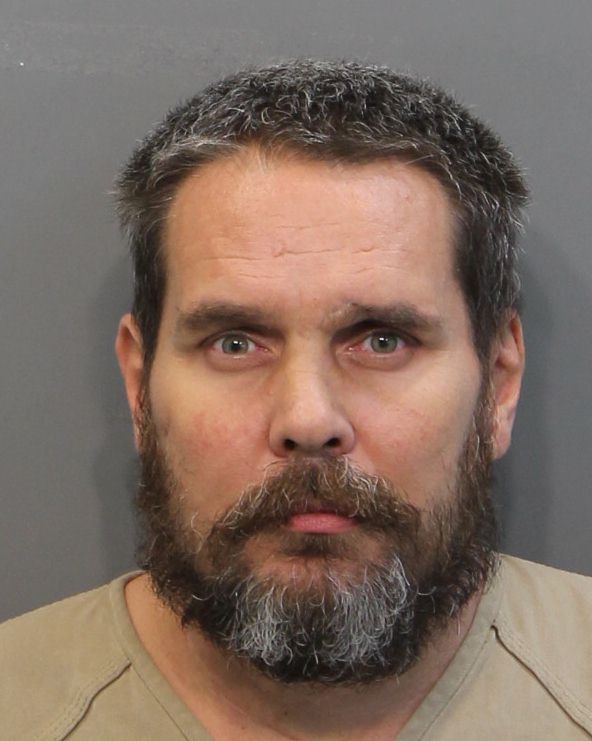 "45 [?] YEAR OLD JIMMY WAYNE HOLLINGSWORTH WAS CHARGED WITH DISORDERLY CONDUCT NEAR TACO BELL ON NORTH MAIN, WHERE HE WAS FOUND TO BE INTOXICATED. HE SAID HE WAS TRYING TO WALK BACK TO HIS HOME ON LOOKOUT MOUNTAIN, FOLLOWING HIS STAY IN JAIL.
"THE NEXT DAY, HOLLINGSWORTH WAS PICKED UP AT WALMART, WHERE EMPLOYEES SAY HE TOOK A $23 CASE OF BEER WITHOUT PAYING AND WALKED SOUTH ALONG RAILROAD TRACKS INTO THE WOODS. HE WAS LATER PICKED UP AND CHARGED WITH SHOPLIFTING."
Mr. Hollingsworth (actually age 47) has a half-dozen visits to state prison, stretching back to the late 1990's. He's been convicted in the past of forgery, stealing vehicles, plain theft, and was arrested last fall in Chattanooga as a fugitive from justice.
In 2014 he was hit by a car in front of the Walmart while jaywalking under the influence.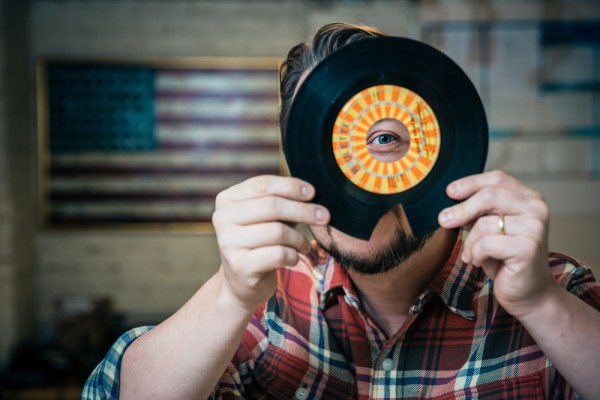 LaFayette native Lance Ledbetter, his wife April, and their Dust-to-Digital productions have been nominated for another Grammy award.
This year they have a collection of 1950's Moroccan music nominated to win Historic Album of the Year – an award the couple picked up in 2007 and have been recommended for several other times.


A Pennsylvania native currently living on Lookout Mountain in Dade was sent to jail for child abuse.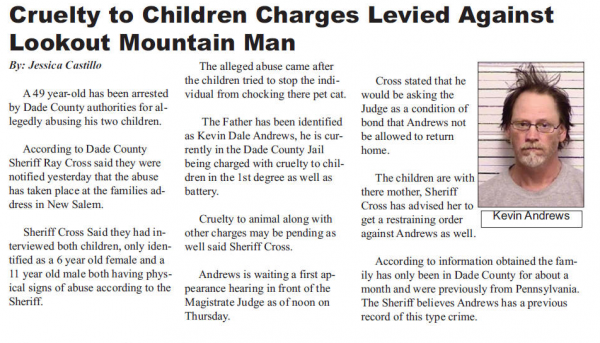 Kevin Dale Andrews reportedly began harming his children, ages 6 and 11, after they tried to stop him from choking their cat last week.
Dade investigators think the 49-year-old was involved in similar behavior back in PA.
(Screenshot from The Mountain~Valley Independent, a publication that doesn't keep archives of its articles online. Nor do they employ the services of a proof-reader.)


For at least four years, inmates at a "minimum security" federal prison near Atlanta have been sneaking out, and back in, to the jail – bringing in contraband like tobacco, phones, alcohol, and food.
This has been dealt with finally, but not by the state. It took an investigation from the FBI and Atlanta Police to shed light on the problem.
Meanwhile, police in the Helena GA area arrested a woman last weekend when she was caught sneaking drugs and tobacco into a state prison, concealing the contraband within her baby's diaper.



This week Rock City co-founder Garnet Carter would have turned 134 years old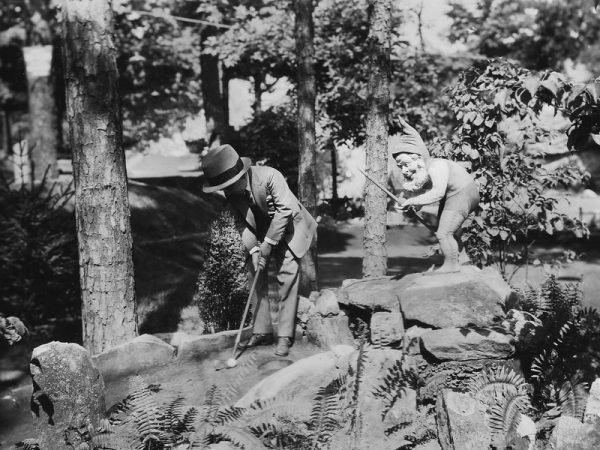 Carter is most widely known for developing what's know today as mini golf, a creation detailed in this piece.
Carter used his "Tom Thumb Golf" fortune to develop and commercialize the world-famous tourist attraction atop Lookout Mountain.


For today's links and any breaking news, follow the Underground on Facebook or Twitter.