2016
12.14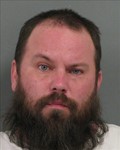 Christopher Michael O'Daniel, 40, was arrested in Chickamauga the Friday before Thanksgiving for a warrant out of Floyd County.
Shortly after midnight that Saturday he was found dead, still behind bars in the Walker County Jail.
The cause of O'Daniel's death has not been determined.
The GBI is investigating, but as with several prior deaths behind bars in Walker County, don't hold your breath to ever hear what they decide he died from.


As she prepares to leave office, one of Bebe's "loose ends" gets tied off with the stroke of a pen.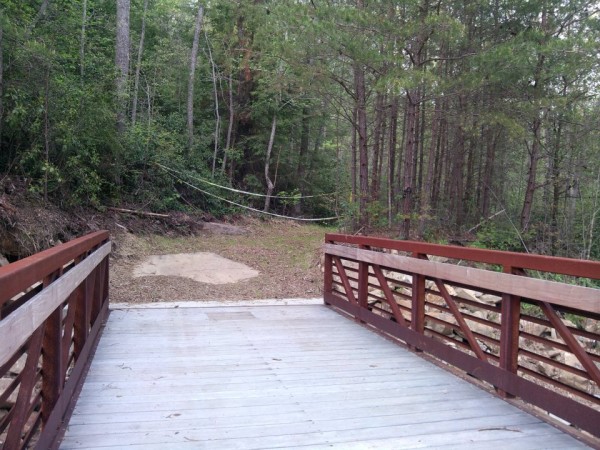 The million-dollar driveway lame-duck Commissioner Heiskell built for political supporters atop Lookout Mountain will now cost more as she siezes private land for her 2008 campaign manager's benefit.
WQCH Radio, 11/18/16:

"AT THE WALKER COUNTY COMMISSIONERS MEETING THURSDAY [November 17], BEBE HEISKELL DECLARED EMINENT DOMAIN, SEIZING TWO SMALL STRIPS OF PROPERTY OFF SOUTH VULCAN ROAD ON LOOKOUT MOUNTAIN IN ORDER TO GAIN PUBLIC ACCESS TO A TRAIL.
"HEISKELL SAID THAT 'TWO OUT-OF-STATE PROPERTY OWNERS' HAD BLOCKED AN ENTRY TO THE TRAIL, PREVENTING PUBLIC ACCESS TO LAND OWNED BY WALKER COUNTY CITIZENS.
("Blocked" in this context means the taxpayers being abused here owned land the county wanted and didn't give it away when first asked. Private property rights are a real hindrance to the government.)
"THE PUBLIC ACCESS IN QUESTION CONCERNS THE ABANDONED TRACKBED OF A MINING RAILROAD ATOP LOOKOUT MOUNTAIN, WHICH HAS BEEN EARMARKED FOR DEVELOPMENT AS A MULTI-PURPOSE PUBLIC TRAIL. THAT TRAIL HAS BEEN A SOURCE OF CONTROVERSY AMONG MOUNTAIN PROPERTY OWNERS FOR A NUMBER OF YEARS, AND THE BARRIER TO ACCESS THAT IS BEING REMOVED IS SAID TO BE A LOCKED GATE."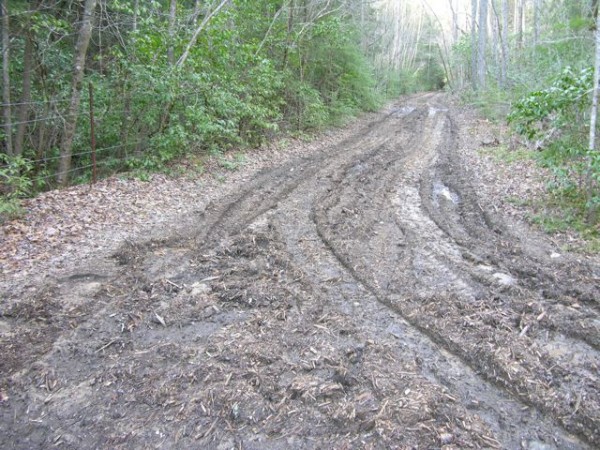 "ONE OF THE OWNERS WAS PRESENT AT THE MEETING. STANLEY LOWE DENIED THAT THE COUNTY HAD NEGOTIATED WITH HIM TO PURCHASE THE STRIP OF LAND, AND SAID HE 'STRONGLY OBJECTED' TO THE COUNTY TAKING IT BY EMINENT DOMAIN. THE OTHER AFFECTED PROPERTY OWNER IS JILL WISE [sic], ACCORDING TO A WQCH NEWS SOURCE. SHE WAS NOT PRESENT AT THE MEETING, BUT HAD BEEN PROTESTING THE MULTI-USE TRAIL PLAN SINCE IT WAS ANNOUNCED.
"HEISKELL SAID 'THIS ACTION IS THE MOST EFFICIENT WAY FOR ME TO RESOLVE THIS PROBLEM, ALLOWING CITIZENS OF WALKER COUNTY ACCESS TO THEIR PUBLIC PARK ALONG THIS PUBLIC ROAD'. …COMMISSIONER HEISKELL SIGNED THE ORDER WITHOUT FURTHER COMMENT."
Shannon Whitfield, Heiskell's eventual replacement, was present at the meeting and said nothing about the violation of private land rights and abuse of a law originally meant for public highway projects.
It's said he's working quietly to stop the project, but so far Team Whitfield has taken no public position on Heiskell's actions or the Lula Lake / Durham Railroad walking trail in general.
By the time Whitfield takes office there might not be much he can do anyway; if Heiskell transfers all this land to the Development Authority, as she transferred the Civic Center and Mountain Cove Farms last year, his hands will be tied.
The "trail" will be a paved driveway accessing a new Davenport-owned subdivision long before anybody can do anything about it.


Walker County is losing a key leader in the new year.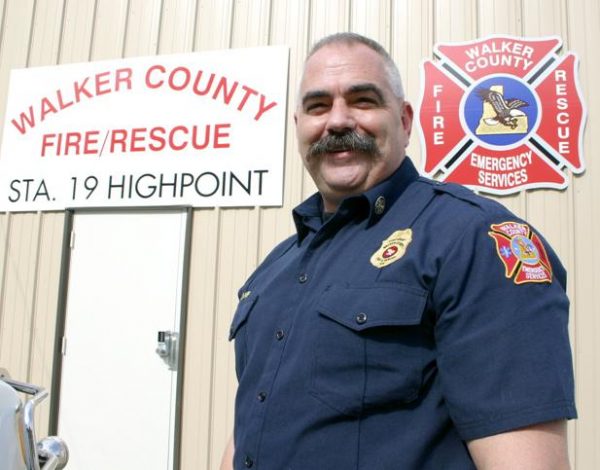 Long-time county Fire Chief Randy Camp is leaving Walker County Emergency Services to take the same position with Catoosa County, beginning January 1st.
Catoosa's current chief, Chuck Nichols, is retiring at the end of December. (If Camp makes the same salary in Catoosa as his predecessor, he'll be making about $14,000 less there than he's been paid here.)
Randy Camp has been a rare bright spot of competent leadership. His sudden departure couldn't come at a worse time as county government transitions to a new commissioner the day after Camp leaves.


In the last month two different house fires in Summerville have claimed the lives of adult men.
Harold Barr of Summerville died November 20th after his Raymond St. home caught fire. Investigators say the 70-year-old perished in his bed.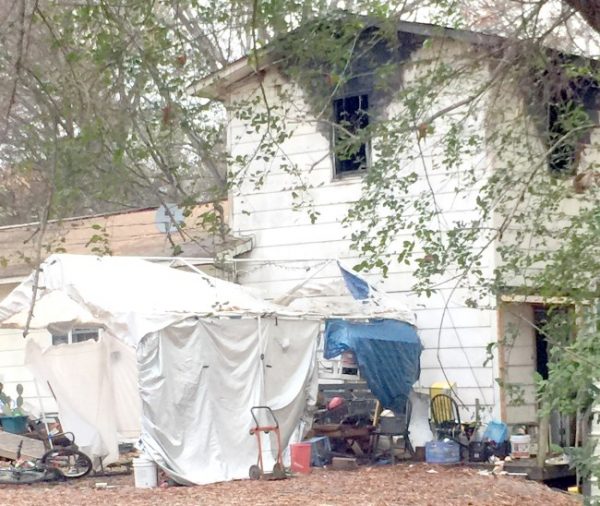 On the morning of December 8th, a house fire on Fourth Street in Summerville took the life of 35-year-old Charlie Gifford. Two other men in that home managed to escape.
Gifford's death makes nine who have been killed in house fires in Chattooga during 2016 – eight of those since October.
Both houses lacked smoke detectors. The home where Gifford died apparently had alarms at one time that had been removed:
If you don't have a smoke detector, call the fire department, in the county or the city you're in, and ask if they have free ones. Often they'll come put them in for you. If you already have detectors, check their manufacture dates and replace them if they're over ten years old.
Don't become the next person that dies in a fire for lack of a $9 smoke alarm.



Early in the morning on December 2nd, an unidentified teen fired shots at Walker County Deputies on Mission Ridge Road.
Officers thought the 16-year-old boy (also reported as being 17) looked suspicious, asked if he needed any help, and he started shooting. The alleged shooter was later tracked down by a K9 unit and shot in the backside. He was found with two handguns.
Surprisingly, the new satellite sheriff office near Rossville has NOT ended all crime in northern Walker County.


An accident around 3 PM on December 4th sent a man to the hospital.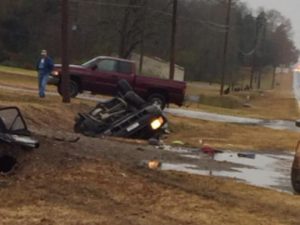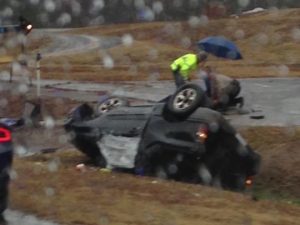 911 dispatch said the accident on North 27 in front of the Elks Lodge resulted in ejected someone from a vehicle, and he was walking around after the accident.
Eyewitnesses say the man involved is in his 20's but could not identify him; no word on his condition.


A seemingly endless series of woods fires plaguing the region through late summer and fall came to an abrupt end on November 28th.
A serious storm brought wind and heavy rain to the area, reducing the risk of new fires and bringing several large older fires into controllable condition.
Last week burn restrictions at the federal forestry and county/city levels were called off. (Normal burn restrictions and permit requirements, however, still stand.)
This week the massive fire in Cohutta Wilderness east of Murray County was finally declared under control, after consuming thousands and thousands of acres.
Public trails and campgrounds through the area's public lands, including the Appalachian Trail, have been formally reopened.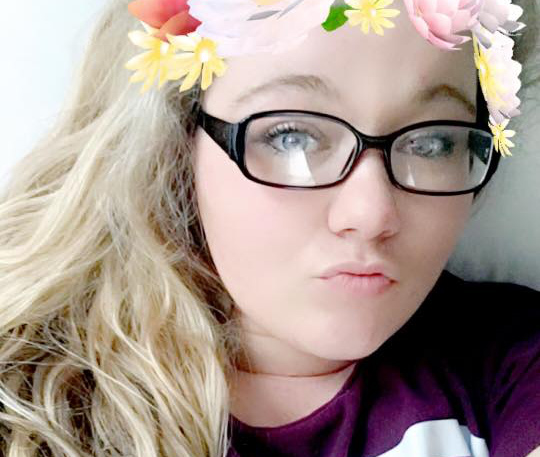 On the last day of November, Hayley McCormack of LaFayette figured it would be wise to head to Chattanooga with a couple of alleged gang members, who proceeded to shoot at another vehicle on Shallowford Rd. She then decided it would be prudent to flee the police.
All three were arrested after one of McCormack's tires failed on I-75.
Plus: Walker County arrests, November 14-20.



An unidentified man stripped off his clothes and went into the Trion Walmart on November 28th. He was stopped by store employees who convinced him to cover up and head back outside.
The non-local man wasn't charged, but officers took him to Rome for a mental evaluation.
(There are apparently pictures of this incident floating around, and thankfully nobody sent any of them to LU.)


LPD needs help identifying these suspects who shoplifted from Hammond Jones Hardware on November 16th:
The LaFayette Police Department is asking the communities help in identifying the white male shown in the video. On 11/16/2016 the male subject is a suspect in a shoplifting from Hammond Jones Hardware. Anyone with information is asked to call the police department at 706-639-1540 or private message Det. Mullis.

Posted by City of LaFayette Police Department on Wednesday, November 30, 2016
(The video shows the suspects, but not the alleged crime.)
If you recognize either man, call LPD at 706-639-1540.


The Christmas season is in full swing, with the holiday itself less than two weeks away.
Here is video of the city of LaFayette's Old Fashion Christmas Parade from Friday evening. (Messenger video/Josh O'Bryant)

Posted by Catoosa Walker News on Friday, December 2, 2016
LaFayette's Christmas parade was held earlier in the month, but there are still Christmas activities to enjoy:
"Santa Special" trains have been departing from the Summerville depot on weekends ever since Thanksgiving, and will continue through this Sunday.
These Tennessee Valley Railroad Museum rides are diesel powered and only 75 minutes long (turning around in Trion), but cost just $18 – considerably less than TVRM's fall steam excursions that run from Chattanooga to Summerville and back on Saturday afternoons. And Santa is on the train. (Tickets at TVRail.com)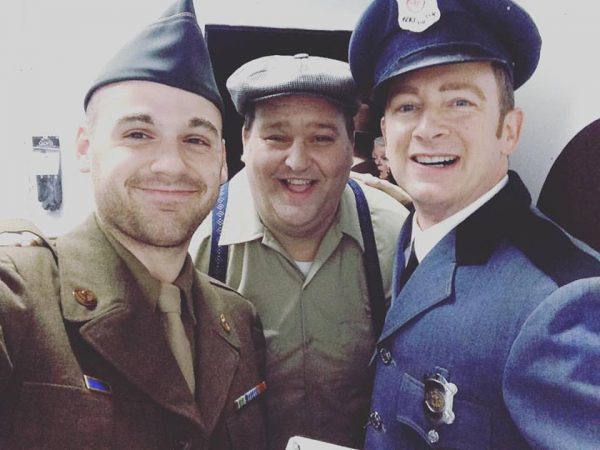 Also continuing through this weekend: Live performances of "It's a Wonderful Life" at the Mars Theater. Tickets for that show, on Friday Saturday and Sunday, are $15 each, or $12 for seniors and $10 for kids. (Save $2 per ticket with coupon code "Community" at BAPshows.com.)
Expensive for families? Maybe, but less than driving to Chattanooga for an IMAX movie.
Support local theater, which provides you with "something to do" right here in town.
Also running, free, through the end of the month: nightly light shows at Joe Stock Park, and the model train exhibit inside Chattooga Academy. Both courtesy of the city.





The home that burned on Country Estates Rd. on November 14th was Walker County's largest house fire in years.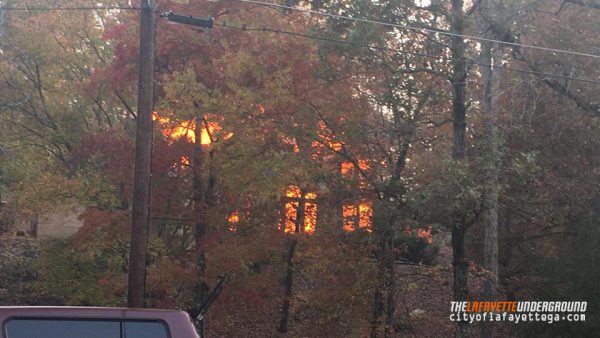 The structure was a complete loss. Debris collapsed into the basement, and what remains is unstable, making it impossible for investigators to determine a cause. They suspect a hot glue gun may have started the fire but have no way to know for sure.
Donations for the family (no more clothing please) can be given through First Methodist LaFayette.


Georgia sent another murderer to meet his maker earlier this month, the state's record ninth (and probably final) execution of the year.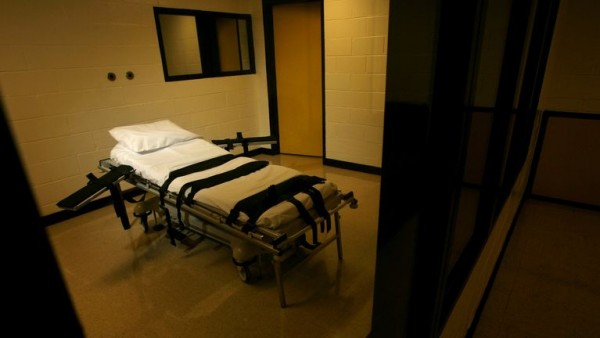 Inmate William Sallie, 50, was convicted in 2001 for the 1990 murder of his father-in-law. He was tried twice, with a 1998 conviction for the same crime thrown out due to a problem with his lawyer.
Finally around 10 last Tuesday night he was given the ultimate punishment.
Georgia and Texas together have executed 16 of the 19 US inmates put to death in 2016.


While you're still doing Christmas shopping, don't forget to order a book, movie, or music with a local connection.
LU's new list of locally-linked books and media includes local history material, movies filmed in the area, books from local authors like Cory Lee Woodard and KC Sprayberry, and music from locals like Channing Wilson and Hoyt Scoggins – and a lot more.
A percentage of whatever you spend through these links goes back to keep the lights on at LU.
You can also use this link to shop; A cut of everything you spend will go back to cover some LU's costs and keep the Underground Web site running in 2017.
It won't cost you anything outside of what you were spending with Amazon anyway.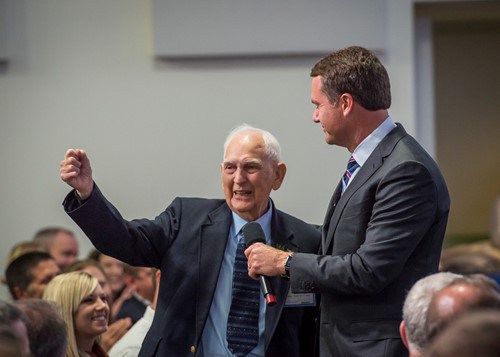 On Veteran's Day, Walmart executives honored Hoyt Williams of Trion, a WW II vet who's worked for the company for decades non-stop.
By Thanksgiving the 93-year-old was back at work, battling early Black Friday crowds.


Cornerstone Hospital introduces "ER Express" so patients with non-emergency medical needs can book appointments at the emergency room ahead of time.
This time last year the hospital's former owner was struggling to keep the lights on…


For those in need, LaFayette now has a "little pantry."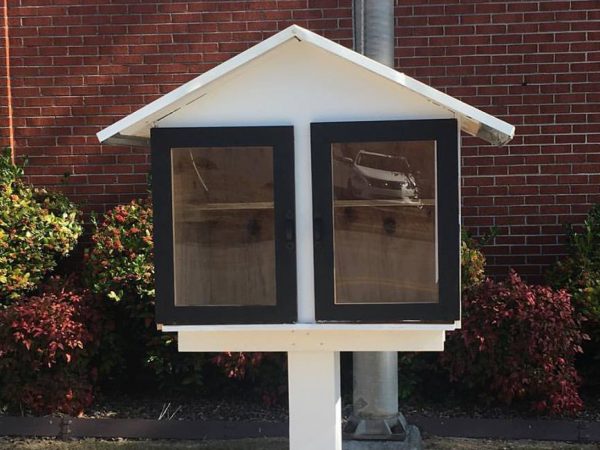 What is this thing?
Similar to a little free library, only for necessities like personal hygiene items and non-perishable food – for people who need those items but lack the funds to buy them.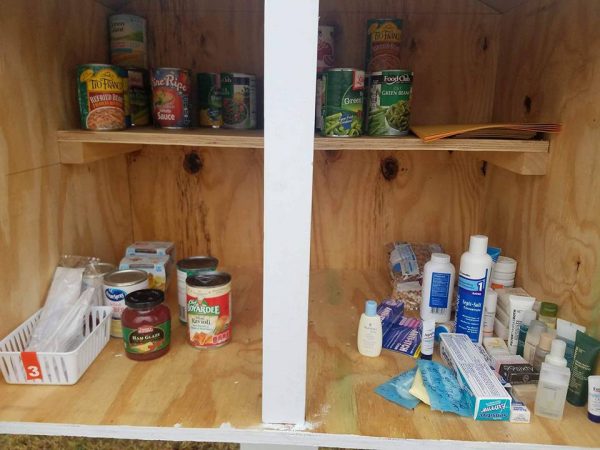 Located in front of the Walker County Schools office on Duke Street and built with donations and time from the community, and spearheaded by Shallowa Cumbee. You can help by filling the pantry as you're able.


Picnooga was recently given access to 106 photo plates dating back to the early days of the 20th century, all from the LaFayette area.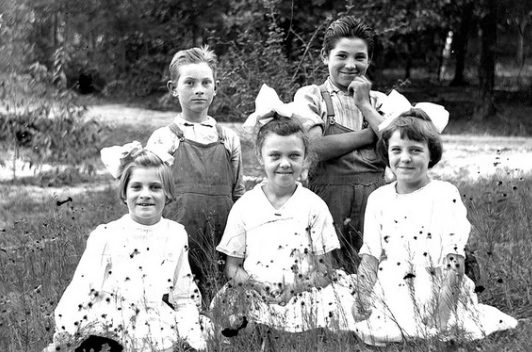 For the first time, here are all of them together in one place – digitally preserved for anyone to see.


For today's links and any breaking news, follow the Underground on Facebook or Twitter.