2016
12.17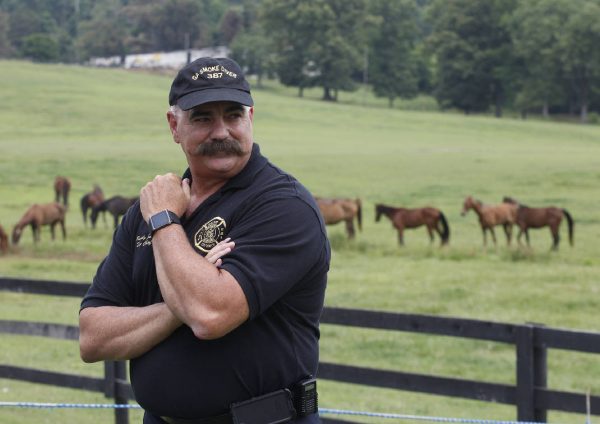 As LU first reported over Thanksgiving, Walker County fire chief Randy Camp is quitting at the end of the month to take a job in Catoosa County.
Shannon Whitfield will be responsible for naming Randy Camp's replacement, but so far says he doesn't know who will take the position.
Will Whitfield give the job to a campaign supporter, promote a department insider from the Heiskell administration, or truly "drain the swamp" and appoint an outsider based on nothing but their qualifications?


A bizarre case of vehicle theft went down in Rock Spring on December 6th.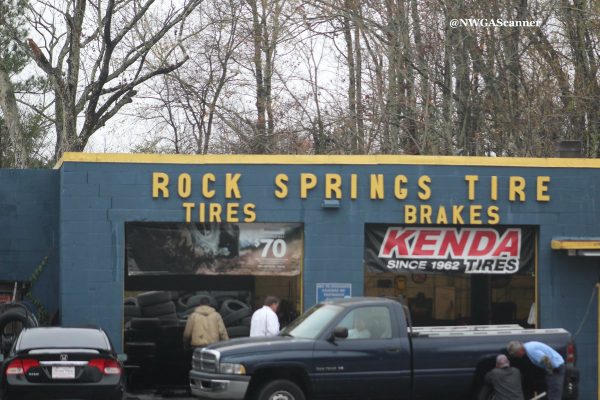 A man pulled up to Rock Springs tire in an old Chevy truck and asked workers for the keys to a newer Dodge. They thought he was there to get the vehicle for its owner, he took the keys and drove away.
Ten miles later LPD pulled him over in downtown LaFayette and put him in jail for stealing the Dodge.


Walker County isn't the only government entity looking for a new fire department leader: LaFayette's fire chief won't be coming back to work.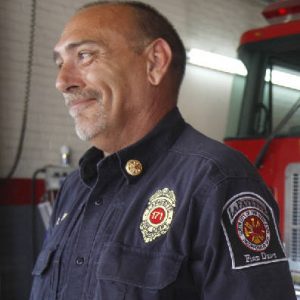 Chief Robert Busby was suspended by the city for an unspecified "personnel issue" at the beginning of November. Now WQCH reports that he's resigned from the job.
His post is being temporarily held by Police Chief Clift while the city changes the fire chief's job description and then tries to find a new chief.
Hopefully they're not trying to re-combine the fire and police chief jobs into one position. We tried that before and it was a complete disaster.
(It's more likely that the position is being adjusted to fit a specific candidate they had in mind for the job before Busby left.)
LaFayette's city electric director, Mike Stewart, has also quit his position. That leadership role is being held for now by gas department director Jim Spier.
The city's utilities and public works department was last restructured in 2014 and at the time they said Spier was supposed to be in charge of it all, then turned out he wasn't, and now he is again.
LaFayette's organizational chart is starting to resemble the county's…


Chattooga deputies responded to a sad call Wednesday morning in Trion, finding a six year old dead in a home on Hammond Drive.
The child's death is being investigated by the GBI, per state protocol.


Danny Lee Dill of East Ridge was arrested in Rock Spring Thursday, charged with exploiting an elder.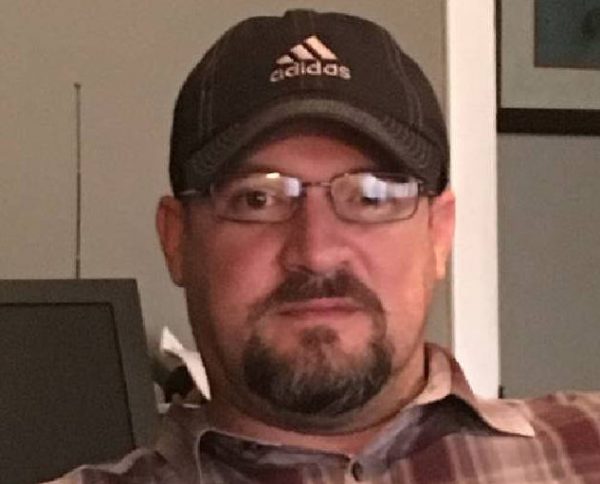 According to reports, Dill took thousands of dollars from 69-year-old Janice Locke over the last four years. She paid the man for work on her home he never did, and gave him access to her bank information so the "friend" could help during a medical situation.


The latest in a recent string of fire deaths occurred Monday morning on Salem Rd. near Rossville.
Firefighters brought Robert David Sprague out of a burning home and revived him, but he succumbed to injuries after being hospitalized.
A woman in the home escaped and survived.


Good news for Roper.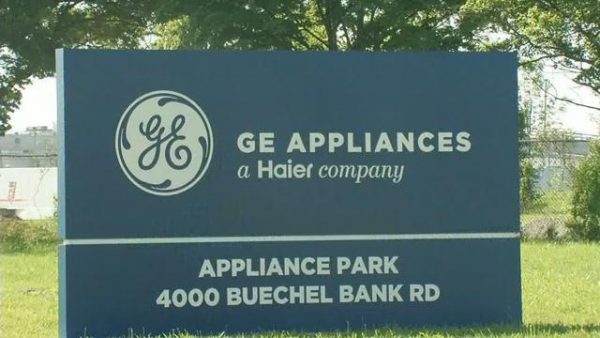 During recent union negotiations, GE Appliances claimed that its massive plant in Kentucky, the company's largest, loses "hundreds of millions" every year – but added that its three smaller plants (none union), including Roper in LaFayette, make enough to offset those losses.
Since Haier of China bought GE Appliances earlier this year, there have been some concerns that LaFayette might be on the chopping block. If the figures reported are true, and not just a negotiating tactic, Roper employees should have little to worry about.


What you buy online this week can help keep LU running all next year.
Shop on Amazon with this link and LU gets a percentage of what you spend. (It won't cost you an extra cent.)
Or browse our list of local books, authors, and musicians – buying from the links there accomplishes the same thing AND helps you find Christmas gifts with local connections.
Thanks for all your support.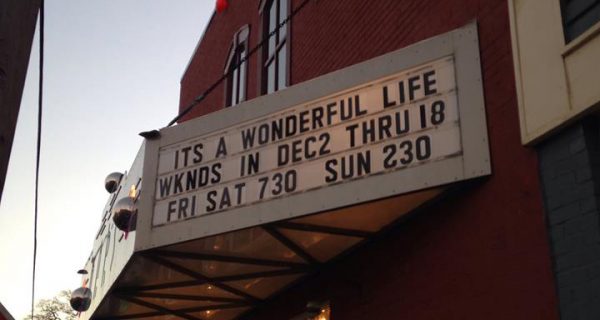 Friday night's live performance of "It's a Wonderful Life" at Mars Theater completely sold out, and tickets for tonight's Saturday show are gone too.
There will be an additional show Sunday afternoon, but tickets for that finale may not last either.
Go support local theater and get your Christmas on.


Three Summerville gas stations were caught last week selling alcohol to a minor. The underage girl was sent to buy beer in the store by GA Department of Revenue investigators conducting random checks.
Now the clerks in those stores face heavy fines, and the stores could have their alcohol licenses temporarily suspended IF Summerville's elected leaders cooperate with their police chief.


Next year's Georgia income tax refunds will be delayed, possibly by months. The state blames new procedures intended to reduce tax fraud.
(This will not impact federal tax returns.)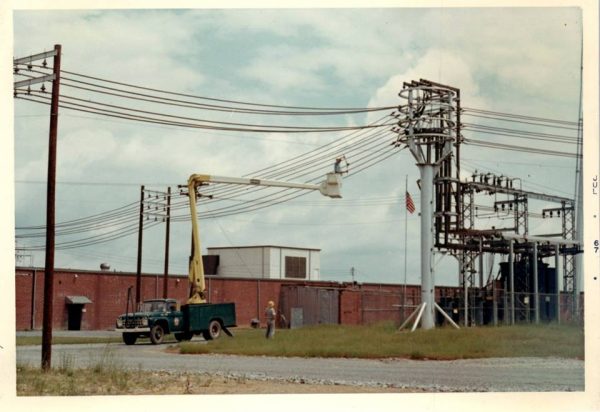 Local history: 49 years ago, NGEMC installing equipment at the Barwick carpet mill in Kensington.
That mill was once the world's largest carpet facility. It now sits mostly empty.


Gov. Deal is pushing the state to make Naloxone, a prescription used for drug overdoses, easier to get.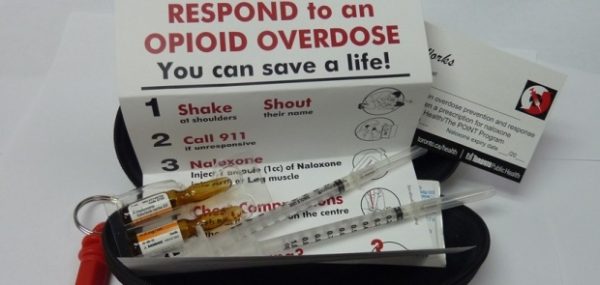 If Georgia health leaders follow Deal's request (which they will), the drug used to reverse opiate overdoses in emergencies will be available over the counter for anyone instead of requiring a prescription.
This can be good or bad; more Naloxone available may save the lives of people who would otherwise overdose, but it could also make them feel more confident in dangerous drug activity and increase opiate abuse.
What do you think?


LaFayette, Georgia.
Lafayette, Louisiana.
LaFayette, Wisconsin.
Lafayette, Indiana.
Lafayette, Minnesota
And four others.
We are not alone, except perhaps in the way we pronounce it.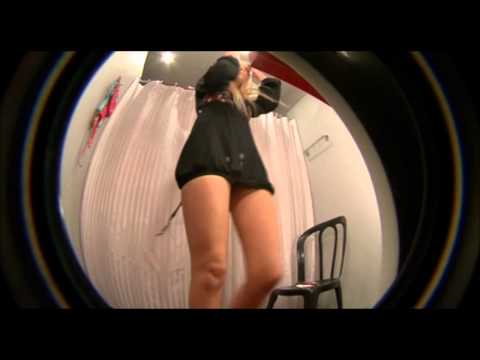 Two state legislators have pre-filed a bill to close legal loopholes that allow "upskirt" photos.
Earlier this year a judge ruled Georgia's outdated privacy laws don't technically cover taking photos up a dress or down a shirt in public without permission. (His ruling gave freedom to a man previously jailed for snapping pictures up a woman's skirt using a cell phone lying on a grocery store floor.)
The bill is expected to pass in a hurry with overwhelming support.


For today's links and any breaking news, follow the Underground on Facebook or Twitter.