2016
08.09
Walker County's government doesn't have enough extra money to buy a nice lunch, but the Sheriff's Office, along with Commissioner Heiskell and the Development Authority, intend to set up a new sheriff office near Ridgeland.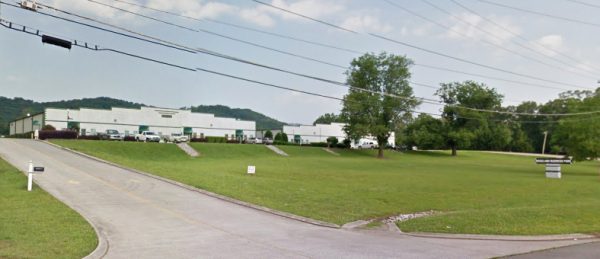 Months ago a group of concerned Rossville residents got together, seeking to work on their community and cut back crime. That's good. They unfortunately invited Steve Wilson and Bruce Coker, who are partially responsible for the unchecked crime in their community, to those meetings – and suddenly the whole effort turned into a push to build Bruce Coker a new office.
Coker found a location for the office, in Ridgeland Business Park off Wilson Road, and arranged for the county to use it rent free. (WQCH reports rent will only be free for the first year.)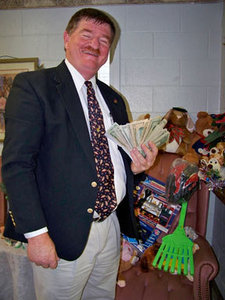 Utilities, and the costs of remodeling and furnishing the satellite sheriff office, will still have to be taken care of; initial plans called for community fundraising to cover those costs, with known thief Bruce Coker handling the money.
Latching onto the plan and claiming it as her own, Commissioner Heiskell said on UCTV she'd pay for remodeling out of some previously unknown county fund, so Coker's fundraising wouldn't be needed after all.
Commissioner candidate Shannon Whitfield tried to top Heiskell, saying he'll fund ANOTHER unneeded satellite office in Rock Spring once HE takes office, with God knows what money – launching an election year competition between Heiskell and Whitfield to see who can commit the most tax dollars into unneeded satellite sheriff offices we don't have officers to staff. (Maybe they'll build all those empty offices adjacent to Bebe's expensive empty community centers.)
The stated goal of all this is to solve crime in that part of the county, but there won't be any new officers to throw at the problem – and pulling deputies out of their cars and into an office seems like the opposite of what's needed.
What IS needed to fix the north end crime problem (besides better leadership in law enforcement) is more officers on patrol. Spending tax funds we don't have on a building, that could go instead to pay an extra deputy, makes no sense.
That's our Walker County.


Here's Bebe's latest election ad.
This is how she chooses to waste her pile of campaign cash.
Let's Keep Bebe… ..in a cell.


More reasons for LU to remain anonymous…

(The threat was prompted by a recent LU Facebook post about an arrest, taken verbatim from WQCH and police reports.)
"When you tear out a man's tongue, you are not proving him a liar, you're only telling the world that you fear what he might say." -George R.R. Martin, A Clash of Kings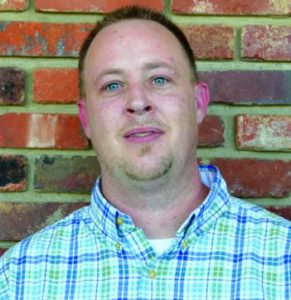 More shenanigans from Fannin County and the Appalachian Judicial Circuit come to light, as a result of a judge there putting a journalist in jail.
Records obtained by the media show the circuit's chief judge was improperly giving the area's district attorney instructions and advice for prosecuting a newspaper publisher who was investigating her and another judge.
The FBI's ongoing investigating the court is likely to find something prosecutable. Meanwhile, journalist Mark Thomason says he intends to sue the judge and county for putting him in jail on made up charges motivated by revenge.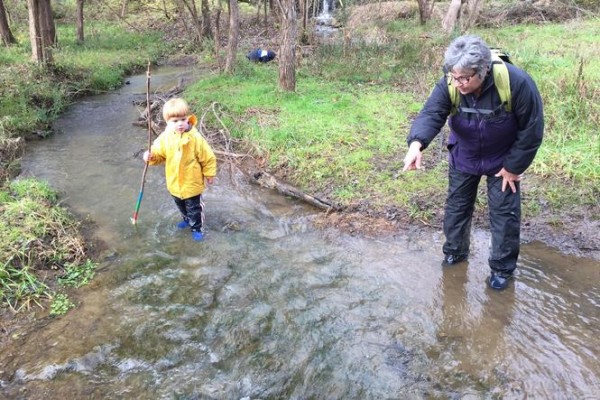 "Forest Kindergarten" is a new concept in education that's becoming popular. The first example in a US public school was set up inside Gilbert Elementary a year ago – now it's being adopted by other schools in the region.
"'We say there is no such thing as bad weather, just inappropriate clothing'"
Beats the heck out of coloring sheets.


Congressman Tom Graves, who represents the area in Washington DC, will be at the Bank of LaFayette Community Room for a Rotary meeting today, Tuesday, at noon.
The public is encouraged to attend. The Rotary asks anyone who wants lunch to bring $10.
(This is not an LU endorsement of Graves, just FYI so you can attend if you choose.)


Elected leaders in Walker County don't listen to you?
Let them know you're important, part of the club that gets what it wants – no matter what.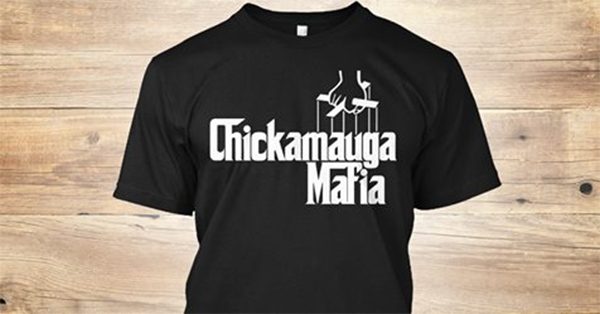 Chickamauga Mafia tees, hoodies, and stickers now available.


Walker County arrests, August 1-7.


In 1949, Cherokee Regional Library – serving Dade, Walker, and Chattooga citizens – got its first bookmobile.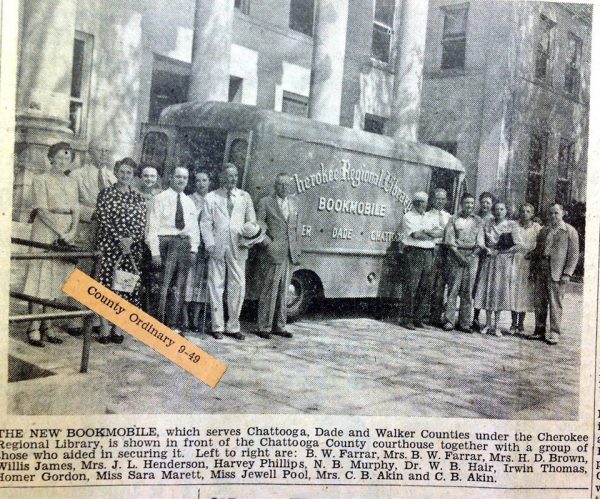 Bookmobile service continued for Dade and Walker until the 1990's when it was cut to save money.
(From Chattooga County Historical Society)


For today's links and any breaking news, follow the Underground on Facebook or Twitter.