2016
06.17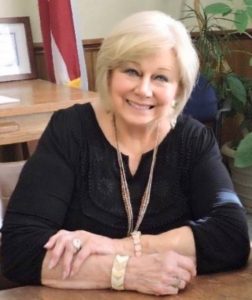 In August 2012, Commissioner Heiskell took out a $2-million loan to cover the county's expenses for the rest of the year, paying back the money from the next year's tax revenue.
She did the same thing in 2013 ($3 million), 2014 ($7.7 million), and last year ($10 million). Last September she repaid 2016's loan by selling bonds, which will be paid back for the next thirty years.
Last week she took out another $5 million loan for this year, which will be paid back from next year's tax revenue – money coming out of the NEXT commissioner's budget.
WQCH Radio, 06/11/16:

"AT THE WEEKLY WALKER COUNTY COMMISSIONER'S MEETING, BEBE HEISKELL APPROVED A 5-MILLION DOLLAR 'LINE OF CREDIT' IN A TAX ANTICIPATION NOTE, TO COVER GENERAL EXPENSES. SHE NOTED THAT THIS YEAR'S LOAN IS HALF THE AMOUNT BORROWED LAST YEAR.
"THE COUNTY FREQUENTLY BORROWS MONEY DURING THE SUMMER MONTHS, IN ANTICIPATION OF PAYING IT BACK WHEN PROPERTY TAXES BEGIN ROLLING-IN. THE NOTE MUST BE REPAID BY DECEMBER 31st OF THIS YEAR. THE INTEREST RATE IS 4.25 PERCENT.
"COUNTIES ARE ALLOWED TO BORROW TEMPORARY FUNDING FOR OPERATIONS UP TO 75-PERCENT OF ANTICIPATED TAX COLLECTIONS. HEISKELL SAID 'WE WILL DRAW THIS DOWN AS NEEDED'. "
Bebe's legacy of destruction continues unchecked, thanks to the sole commissioner system.
Even after you vote somebody out (which ain't that easy), you can't just undo the damage they've done.. The only way to fix the potential for this happening again is to put an end to the system that enables abuse.


Details of a major wreck in front of the Post Office on Wednesday have begun to emerge.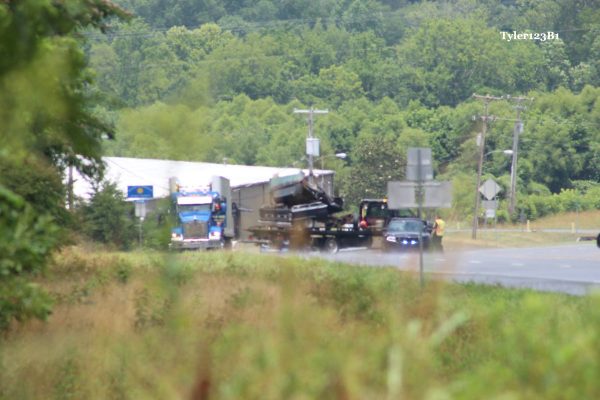 Per reports, a work van (maybe a city vehicle) was pulling out into the bypass from Foster Blvd, blocking the view of a Ford truck coming off Grant St and a Volvo heading south on the bypass.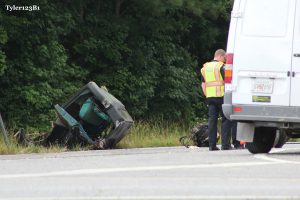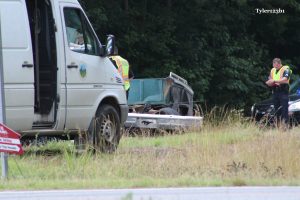 The Volvo t-boned the truck and broke it apart; two occupants of the truck and the driver of the Volvo were all hospitalized (names and conditions not currently known), and the road was closed for a while as debris was removed.
[All photos courtesy Tyler Bishop]



A massive corruption prove into theft from Floyd County's school system has led to the arrests of ten people, charged under state anti-racketeering laws. More arrests (or additional charges for those already arrested) are expected to follow.
Most suspects are in the Richardson family, and many live in Chattooga County.
Police say ex school maintenance director Derry Richardson stole millions of dollars from Floyd County students; other arrests appear related to how that stolen money was spent.
Richardson and several relatives were charged in civil court a year ago for allegedly stealing about $600,000 from the school system; now he and his alleged co-conspirators face felony charges for allegedly swiping millions.
Most of the group is now out on bond.


Domestic violence excuses.
Four points for creativity, one point for believeability.
WQCH Radio, 06/13/16:

"A 27 YEAR OLD LAFAYETTE MAN HAS BEEN ARRESTED ON A CHARGE OF AGGRAVATED ASSAULT IN THE RAZOR-CUTTING INJURY OF HIS WIFE.
"POLICE GOT THE CALL SATURDAY AFTERNOON AND SPOKE WITH THE VICTIM. SHE TOLD THEM HER HUSBAND HAD CUT HER ON THE BACK WITH A RAZOR AND THEN DROVE AWAY FROM THE HOLLIMAN STREET APARTMENT.
SHE HAD CUT MARKS ON HER BACK AND THE SHIRT SHE WAS WEARING, AND TOOK INVESTIGATORS TO SEE BLOOD ON THE BED AND SHEETS. A BOX CUTTER WAS LOCATED NEAR THE DOOR OF THE APARTMENT.
"THE HUSBAND, JAMES ROBERT MILLICAN, TOLD A DIFFERENT STORY OF THE INCIDENT. HE CLAIMED THAT A RAZOR BLADE WAS ON THE BED AND HIS WIFE FELL ON IT, CUTTING HERSELF.
"AFTER INTERVIEWING BOTH AT POLICE HEADQUARTERS, DETECTIVE BILLY MULLIS ARRESTED JAMES MILLICAN ON THE FELONY CHARGE OF AGGRAVATED ASSAULT."

When school resumes in the fall, Walker County students who pay full price for lunch will pay an extra 5¢ per meal, or 25¢ more per week.
Costs for reduced priced lunches and breakfast won't change.
Daily school meal prices have gone up 15¢ over the last two years before this increase.
The school system has also eliminated all its remaining teacher furlough days, originally added years ago to save money.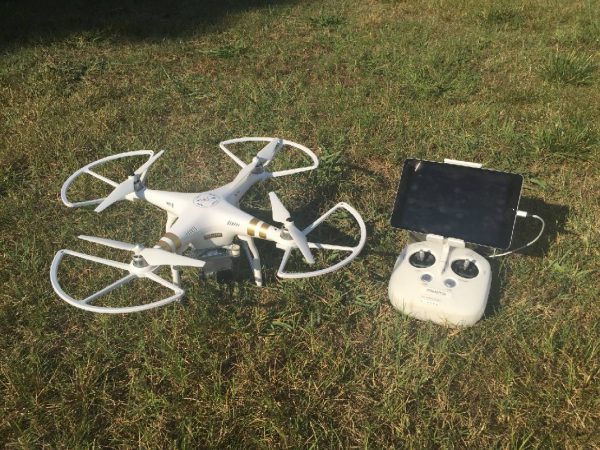 LU has recently shared photos and videos shot with the city's new drone, leading to questions of when/why did LaFayette get such a thing and what did it cost?
Here are your answers.


Tomorrow night Movies in the Park continues with "Journey to the Center of the Earth."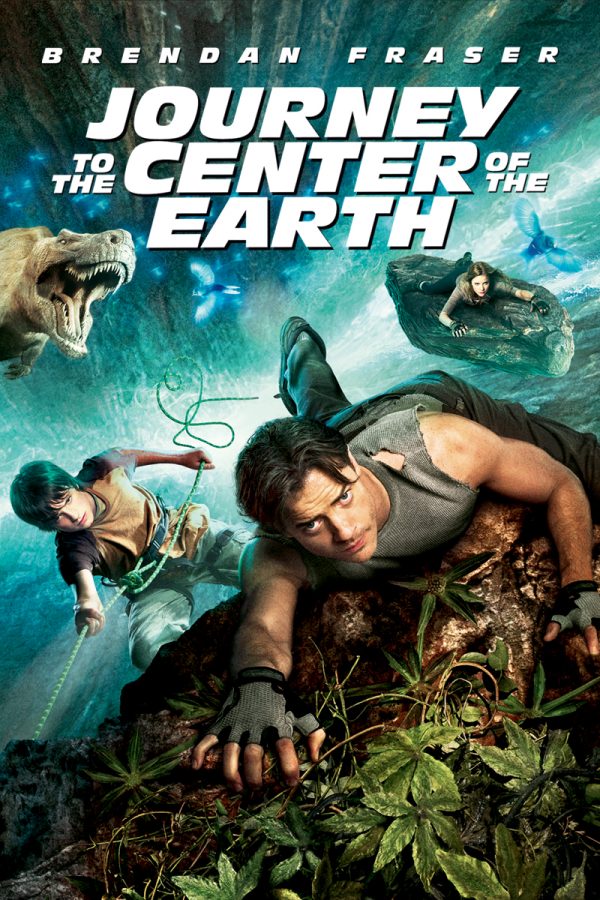 Outdoor movie will play in Joe Stock Park next to the police station, beginning "at dusk" per the city.


LPD solves a month old storage building theft.
WQCH Radio, 06/11/16:

""POLICE ARRESTED A LAFAYETTE RESIDENT ON BURGLARY CHARGES FOLLOWING A THEFT FROM A LOCAL STORAGE UNIT.

"ON MAY 29th, THE RENTER OF THE UNIT ON GRANT STREET, NOTIFIED POLICE THAT CRAFTSMAN TOOL BOXES AND TOOLS, VALUED AT 4-THOUSAND DOLLARS, WERE MISSING. THE LOCK HAD BEEN REMOVED FROM THE DOOR OF THE STORAGE RENTAL, AND COULD NOT BE FOUND.
"AFTER A REVIEW OF VIDEO FOOTAGE, POLICE NOTED A SUSPICIOUS VEHICLE WITH SPECIFIC DAMAGE. AS THEY WORKED THE CASE THIS WEEK, THAT SAME VEHICLE PULLED BACK ONTO THE RENTAL UNIT PROPERTY, AND THE DRIVER WAS QUESTIONED.
"POLICE SAY 41 YEAR OLD TIMOTHY WADE SMITH OF LAFAYETTE WAS CHARGED WITH SECOND-DEGREE BURGLARY, AFTER ADMITTING TO THE CRIME. NONE OF THE STOLEN ITEMS HAVE BEEN RECOVERED."

Georgia political leaders continue their tradition of ethical lapses.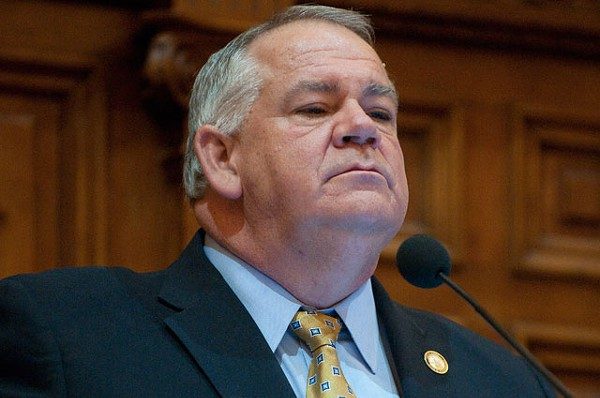 State House Speaker David Ralston, who pushed through several ethics reform laws a few years ago, has trouble following those laws himself.
He recently filed disclosure paperwork late AND took campaign donations beyond the legal cap from a handful of donors – but he won't face penalties because the state agency charged with enforcing those rules has no ability to do so.
This is the same guy who tried to pass a new law this year which would have likely made what LU does illegal, in the interest of "transparency."


Robert Stackowitz, who escaped from a Georgia prison work crew in 1968, is still in Connecticut waiting extradition back to GA after being re-arrested.
Lawyers for the 71-year-old say he suffers from a number of serious medical conditions and will likely die if moved out of state for legal proceedings.
He escaped after serving two years out of seventeen for robbery, then lived nearly 50 years as a fugitive in his home state of Connecticut before being discovered in May of this year.
Stackowitz seems to have conducted himself as a decent man in the five decades since slipping off – but would letting him go unpunished now send the message that escaping is OK?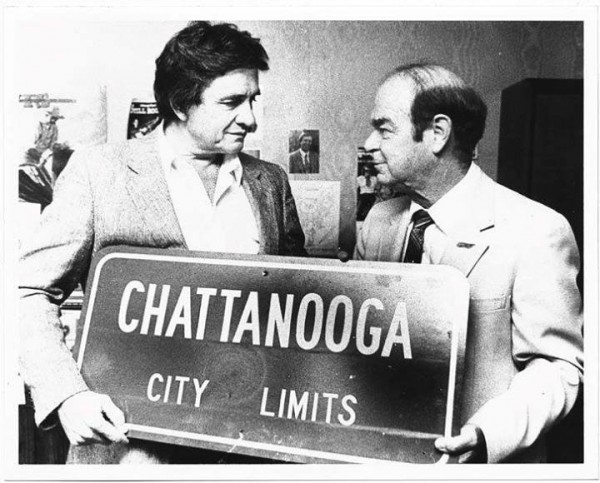 Picnooga, currently a Web site and Facebook page, hopes to develop a physical location where its collection of historical images and artifacts (like the one above) can be housed and displayed.
The local history advocacy group seeks $1.2 million to build a facility in or near Chattanooga.
Picnooga doesn't get a lot of LaFayette stuff, but has had a few LaFayette and Walker County photos come through. The group was started by one-time LaFayette resident and regular LU commenter David Moon.


For many poor communities, for elderly or impoverished people, the community center in town isn't the senior center or library – it's the Mackdonnels.
How many people do we see every single day going to McD's or Hardees to have their social time with friends?


For today's links and any breaking news, follow the Underground on Facebook or Twitter.