2016
06.09
Wednesday afternoon a man visiting the area died in a tragic crash on Corinth Rd.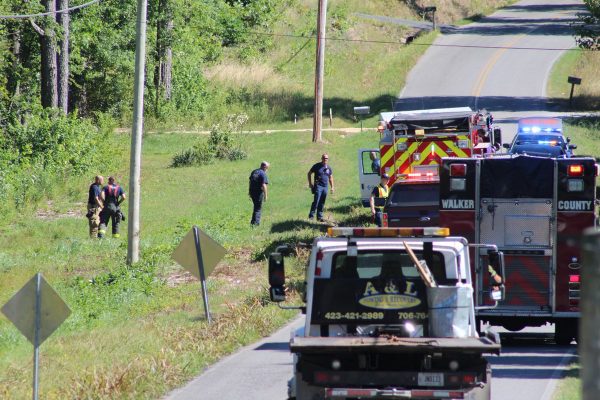 According to State Patrol investigators, a yet-unidentified 42-year-old man "new to the area" driving an older Jeep rolled it over after driving onto the shoulder and overcorrecting. He wasn't wearing a seatbelt.
Accident occurred about 4 PM, he was pronounced dead at the scene.
[Photo courtesy Tyler Bishop.]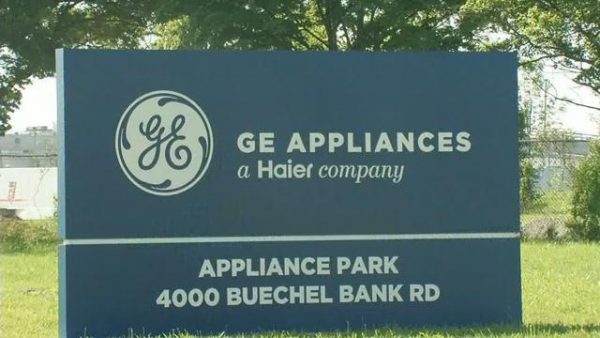 Haier executives from China visited Kentucky on Monday to make official the Asian manufacturer's buyout of GE Appliances.
Final sale price for the now-former General Electric division, which includes subsidiary Roper Corp in LaFayette, was $5.6 billion – $200 million more than initially proposed. Signage and Web sites have already been changed to reflect the company's new ownership.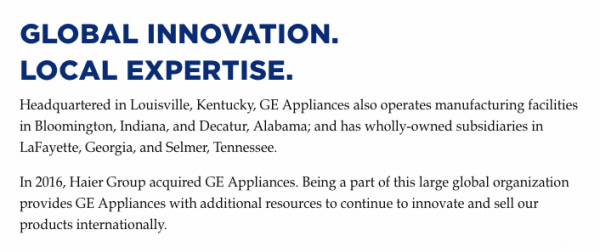 Company leaders and union officials both say no layoffs are expected, and most of the conglomerate's 6,000+ US workers won't notice any big changes – at least not in the immediate future.



Walker County's countersuit against Erlanger in the Hutcheson case has been dismissed by a federal judge.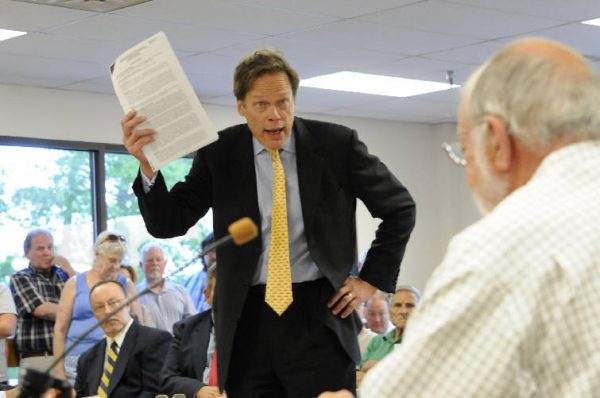 Judge Harold Murphy said, in part, the claim contained "few, if any, factual allegations" and suggested the high-price lawyer who prepared the claim – Stuart James – could be held personally responsible for some costs of the ridiculous case.
He also denied a request to add Dade, Catoosa, or the Hospital Authority into a lawsuit filed by Erlanger against Walker – the only party in the case continually refusing to cooperate.
In another area of the continuing case, Walker County last week offered Erlanger $1.3 million (which we don't have) to repay the county's $8.7 million Hutcheson debt.
Erlanger of course rejected the lowball offer.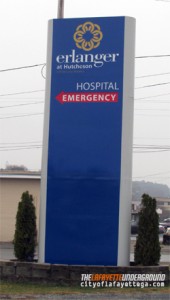 The insultingly low settlement suggestion almost seems like it was meant to be rejected so the endless legal fight could continue. Not surprising, since the county's attorney is getting a kickback from James James & Joyner – Stuart James' lawfirm, recipient of legal fees associated with the Hutcheson battle.
Every day this case continues makes Walker County's debts, for a hospital company that no longer exists, even bigger – not to mention the increasing pile of legal bills.
The Hospital Authority is owned by Dade, Walker, and Catoosa – but if you had any doubt which county (and which county Commissioner) pulls the strings and calls the shots, here's a reminder:
The Authority was going to meet this week and discuss settlement options, but since Walker is opposed to settling, the meeting didn't happen because the board suddenly got worried about the legality of e-mail communications.
In related Hutcheson news, the defunct company now owes over $3.75 million in unpaid employee medical bills due to the insurance plan it collected payments for and then never covered [PDF link].
THAT debt isn't backed by the counties, and most of it will never be paid.



Teen partners, in life and (allegedly) in crime.
WQCH Radio, 05/31/16:

"STEALING THE FURNISHINGS FOR A NEW APARTMENT TURNED OUT TO BE A BAD IDEA FOR TWO PEOPLE LATE LAST THURSDAY.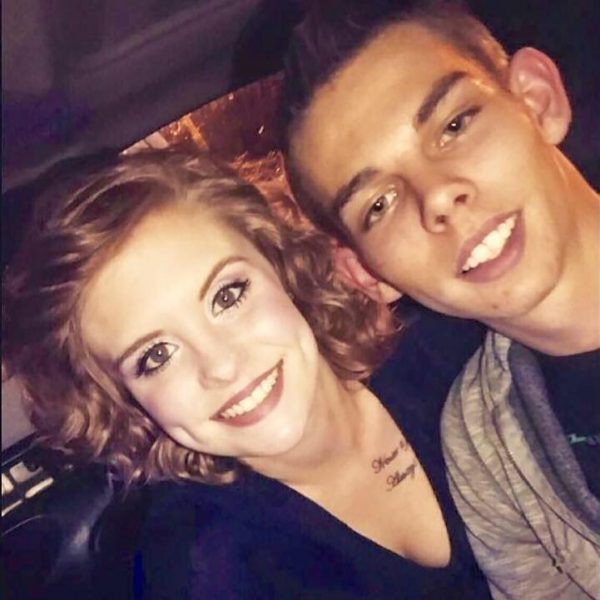 "17 YEAR OLD VADA LEANNE PICKARD AND 18 YEAR OLD RYVER KANE MITCHELL OF LAFAYETTE, WERE DETAINED AT WALMART AFTER ATTEMPTING TO LEAVE THE STORE WITHOUT PAYING FOR $365 IN MERCHANDISE. BOTH WERE CHARGED WITH THEFT BY SHOPLIFTING.
"THE LAFAYETTE POLICE REPORT QUOTES THEM AS SAYING THEY HAD JUST GOTTEN A NEW PLACE, BUT DIDN'T HAVE THE MONEY TO BUY THE THINGS THEY NEEDED FOR IT."
The two were caught days later with drugs, but only one was charged when Mitchell manned up (or cowed down) and claimed them as his own. (Pickard has since admitted on social media that they were both on drugs during the shoplifting arrest.)
WQCH Radio, 06/06/16:

"A DUKE STREET TRAFFIC STOP SATURDAY, LED TO DRUG CHARGES AGAINST A MAN WHO HAD BEEN ARRESTED FOR SHOPLIFTING IN LAFAYETTE, TWO DAYS BEFORE.
"18 YEAR OLD RYVER KANE MITCHELL, WHO GAVE AN EAST RIDGE, TENNESSEE ADDRESS, WAS CHARGED WITH DUI-DRUGS, POSSESSION OF MARIJUANA AND SCHEDULE-4 NARCOTICS, DRUG RELATED OBJECTS, AND TRAFFIC CHARGES INCLUDING FAILURE TO MAINTAIN LANE.

"POLICE FOUND A LOCKED AMMO CAN IN THE BACK SEAT OF THE VEHICLE HE WAS DRIVING, WITH DRUGS INSIDE, ALONG WITH SCALES AND OTHER PARAPHERNALIA. HE ADMITTED THAT ALL THE DRUGS, INCLUDING XANAX AND POT, BELONGED TO HIM. HIS FEMALE PASSENGER WAS NOT ARRESTED.
Both used to be a couple of good kids. Hopefully they'll get back on track and stay out of trouble. But with a majority of adults in their lives publicly defending their actions, it seems unlikely.


Sunday week ago, Arturo Alcantar allegedly attempted to pull two girls walking down the street in Trion into his vehicle.
The girls fled, ran to their parents not far off as he drove after them, and the wannabe abductor ended up in jail.
The 39-year old Trion High graduate faces charges of DUI and open container, and will likely also be charged with attempted kidnapping.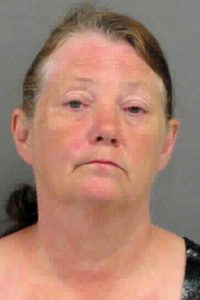 Patricia Anne Crowe of Chestnut Street was arrested Saturday in Ringgold for pulling out a gun during a wrasslin match.
Per police, Crowe jumped into the ring at AFW Arena around 11 Saturday night and pulled a gun on Paul "Real Natureboy" Lee. She was charged with aggravated assault and reckless conduct, but released on $4,000 bond.
She and Lee (one-time candidate for Ringgold mayor) had engaged in some banter during the show and she apparently took it seriously.
A family member says Crowe legitimately felt threatened by the wrestler and his buddies, fearing they were going to attack her, and whipped out the pistol in self defense.



In addition to her county-employee run personal Facebook profile, Commissioner Heiskell now has a "business page" for her reelection campaign.
So far it's mostly photos of her standing around pretending to examine progress on expensive construction projects and taking credit for businesses like Nissin that she had nothing to do with bringing in.
Visit the page and give her a hello, before she blocks you.

(Now if only we knew her price range…)


Local arrests: May 19-25, May 23-29, May 29-June 5.


Saturday two Tennessee Valley Railroad steam engines, the 630 and 4501, passed through town as part of an excursion.
Here's video of the visit, shot with the city's new drone.


Comissioner Heiskell has provided what seems to be a logical explanation for the "livestock" being cared for at Mountain Cove Farms:
WQCH Radio, 05/26/16:

"AFTER THE BUSINESS MEETING LAST THURSDAY [2 weeks ago], WALKER COUNTY COMMISSIONER BEBE HEISKELL EXPLAINED WHY HORSES ARE BEING KEPT AT MOUNTAIN COVE FARMS, A COUNTY-OWNED FACILITY. THE PRESENCE OF HORSES HAS BEEN CRITICIZED BY AN OPPONENT DURING THE CURRENT POLITICAL CAMPAIGN.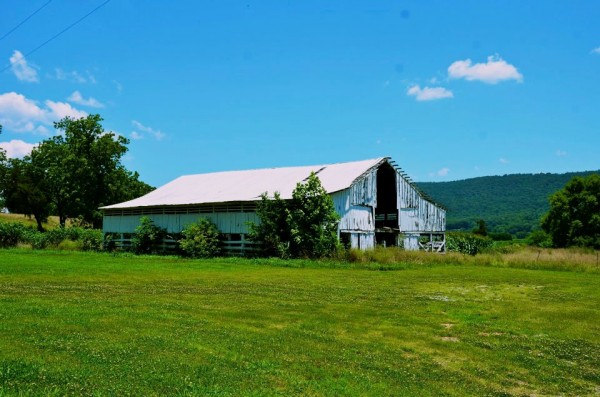 "HEISKELL SAID THE HORSES WERE SEIZED FROM OWNERS DUE TO NEGLECT OR ABUSE, AND THE COUNTY IS REQUIRED BY THE GEORGIA DEPARTMENT OF AGRICULTURE TO PROVIDE FOR THEIR CARE. 'AT MOUNTAIN COVE, THE SEVEN HORSES ARE IN A FENCED PASTURE AND REQUIRE VERY LITTLE CARE', HEISKELL SAID. 'I THOUGHT IT WAS A GOOD IDEA TO KEEP THEM THERE TO AVOID PAYING BOARDING FEES, WHICH WE WOULD HAVE BEEN REQUIRED TO DO'. SHE SAID ONCE COURT CASES INVOLVING THE ANIMALS HAVE BEEN SETTLED, THE HORSES WILL BE DISPERSED AS THE COURT ORDERS."
If this is true, which it seems to be, it makes sense. We can't really keep horses at the animal shelter by the garbage dump and boarding fees are ridiculous. If we've got that property anyway and employees are there with nothing to do, they might as well put confiscated horses on a few acres.
(The "political opponent" complaining about the animals is Shannon Whitfield.)


Why don't good people do well in politics?


For today's links and any breaking news, follow the Underground on Facebook or Twitter.