2016
04.26
Monday afternoon an accident on Highway 27 in front of Bojangles nearly claimed the life of a young woman.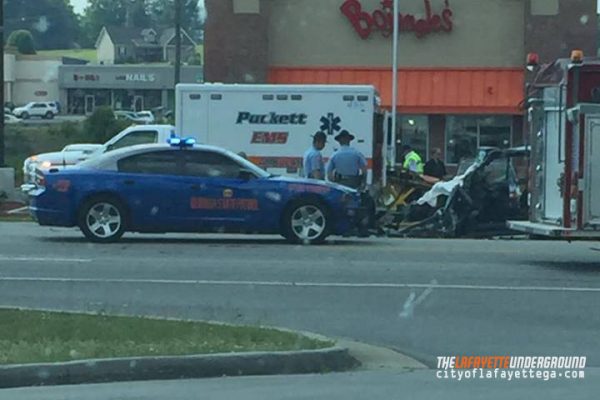 Per reports, a Scion SUV ran into the back of a box truck at the 136/27 intersection around 3 PM. The female driver of the Scion was LifeForce airlifted to Erlanger while traffic was rerouted through Walmart's parking lot.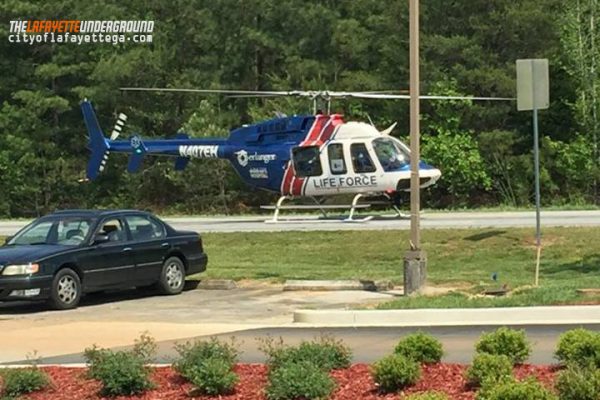 The woman's name and status have not been formally released to the public, but someone claiming to know her said she's in stable but critical condition.



During the last 16 years, Commissioner Heiskell has regularly blamed her mismanagement of the county's finances on her predecessor, Buddy Chapman.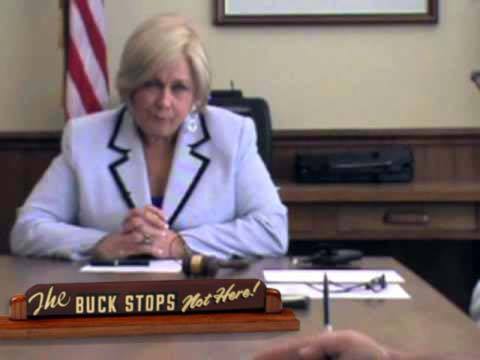 Now she's for some reason surprised Chapman has endorsed one of her election challengers, Shannon Whitfield.
"'I get so sick and tired of hearing her blaming someone else for the problems that the county has," [Chapman] said. 'We had problems when I got in there. We had all kind of problems. We just tackled them one at a time. You can blame your previous administration for a couple of years. Then it's your own little red wagon.'"
Heiskell claims one-term commissioner Chapman left the county's utility bills to the City of LaFayette unpaid for months before she took office – a claim the city clerk flatly says isn't true.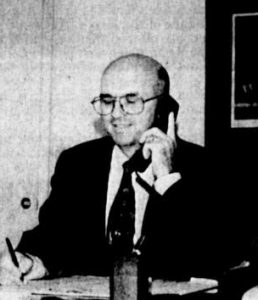 Chapman was only in office four years. HIS predecessor was Roy Parrish, who held the office for more than two decades – and Parrish's county manager for much of that time was Bebe.
Some of the debt Chapman had to deal with came from THAT era of leadership, meaning Bebe is now attacking somebody who hasn't held elected office in sixteen years for things she's done, and half of what HE had to deal with that she's complaining about came from her in the first place.
Chapman didn't take out loans every year to run the county's general funds as Heiskell continues to do. Chapman also published monthly financial reports in the newspaper – something the county charter requires be done at least quarterly, but Heiskell never has and refuses to do so despite being asked to by the Republican Party.



Today is your last chance to get registered to vote for the May primary election. If you're not registered or have moved/married/etc. today you need to get things squared away before the next vote.
You can register at the Elections Office in the Courthouse any time between now and 5 PM.
The vote is on May 24th, 30 days away – and early voting begins next Monday.
Tonight Walker County Association of Educators will host a school board candidate forum. The forum will be held at GNTC in Rock Spring, 6 PM.
Topics set for discussion include Superintendent Raines' job performance and the school system's "standards based" grading system. No word on which of the four candidates for school board positions will be there.
The community is invited to attend, and it sounds like something worth making time for if you care about education in Walker.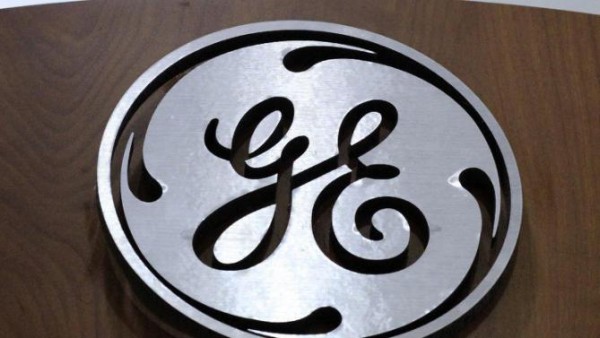 Haier of China's proposed buyout of GE Appliances still isn't formally done, but with no government resistance the companies expect their merger to be finished in the next couple months.
GE Appliances is warning employees their payroll/HR/insurance and related matters tied to General Electric will begin transitioning to the new parent company soon, dates TBA.
No clarity so far on how this impacts employees of Roper in LaFayette, a GE Appliances subsidiary.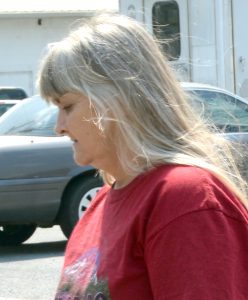 Summerville Police have arrested a suspect in the April 7th holdup of a gas station on Hwy. 114.
Per detectives, 54-year-old Kimberly Lynn White of Summerville held up the Pure Stop station on 4/7 and is also responsible for a snatch and grab robbery of another convenience store in the area during March.
During the last robbery White allegedly claimed a man was outside with a gun and would shoot the clerk if she didn't cooperate, but so far no other suspects have been named.
The "man" is likely fictional.


LaFayette fire crews responded to a blaze on Ann Street early Friday morning. Nobody was home at the time.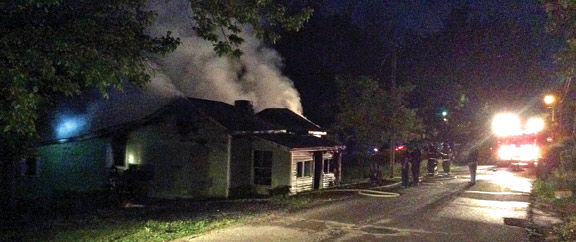 The fire is under investigation. A former renter of the house said it had dangerous electrical issues that the owner hadn't tended to.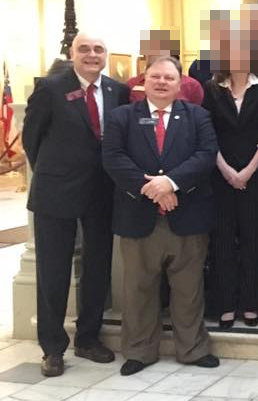 Incumbent politicians in Georgia, lawmakers particularly, have every advantage when it comes to reelection.
Lobbyists and business interests line up to throw money at their campaigns, and the legislators who don't have opponents can freely give cash to their colleagues who need more help.
There's plenty of cash to go around for those who make the laws. Senator Mullis, for one example, had $103,000 in his campaign fund at the end of March. His challenger Lanny Thomas? $400. (Mullis is apparently using his money to erect signage in every empty field and parking lot in the county.)
Less than 10% of Mullis' campaign cash during the last ten years has come from donors or businesses within in his own district.


Nathan Noles of Pennville went to jail for assault last week after he allegedly punched a man who called the police about kids playing in the road.
An unidentified woman with Noles, mother of the children, also slapped the police-caller, but she wasn't charged.


GA School Superintendent Richard Woods has been taking some heat for his use (or maybe abuse) of a helicopter, flying some 4,000 miles in 2015 at a taxpayer cost of $17,000.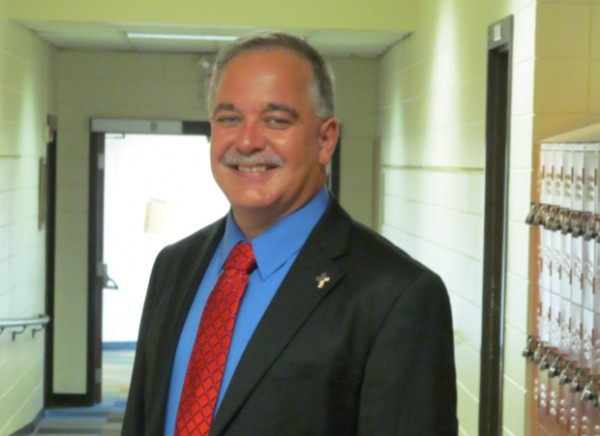 Woods is required by his job description to visit every school district in the state during his tenure, and he's so far been to about half of them (including several visits to Walker) mostly by flying in.
Woods has done some good things in his position, and spending $17k a year on flights to get to more school districts faster seems like a small cost, especially when you look at all the other things Georgia wastes money on.
He could stay in the air 24/7 for the next two years for what the state is contributing to the new Falcons stadium, for one example of many.
Woods' office defends the flights saying many didn't cost more than driving if you also considered the need for overnight hotel stays and food stops that flying avoided.


What are those purple ribbons on buildings and signs about?
They're promoting a Relay for Life cancer fundraiser scheduled for Saturday at Saddle Ridge school.


The average Georgian paid $878 in income taxes to the state during 2014. By comparison, the averages were $704 for SC and $687 in Alabama. Tennessee only taxes income from interest and dividends.
But we make up for it by having tons of low paying jobs created by businesses that pay almost no taxes at all.


For today's links and any breaking news, follow the Underground on Facebook or Twitter.