2016
03.29
A 22-year-old man lives to see another day thanks to the efforts of a friend and 40+ responders from Walker County's cave team, Georgia DNR, and Hamilton County cave rescue.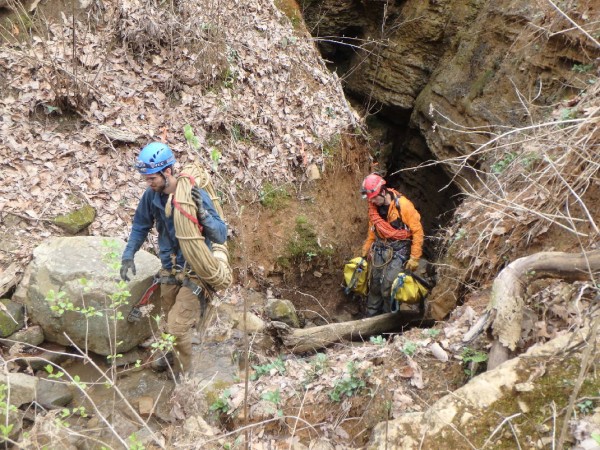 The Auburn senior and one friend ventured into Ellison's Cave on Friday, but realized about 1 AM Saturday he couldn't get out. The friend escaped and contacted authorities; rescue began around 7, and he was out a little after noon.
The unidentified caver was able to walk with assistance and refused hospitalization.




Sunday night an incident in Catoosa County put a deputy in the hospital.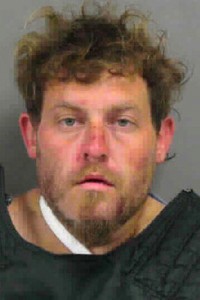 Five officers attempting to arrest James Adam Sherlin on outstanding warrants ended up wrestling with him over a gun inside the shower at his mother's house.
A single .22 bullet fired during the scuffle hit Deputy Keith Cantrell in the finger, then ricocheted into Sherlin's own arm.
Sherlin and the officer are both doing fine, considering.


BlueBird is growing. Unfortunately it's not growing in Walker County.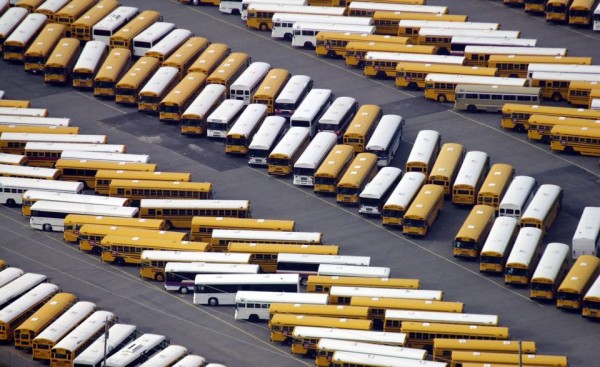 In 2010, BlueBird North Georgia turned out its last bus and left LaFayette for good.
At the time, the company was in trouble and shrinking, with its future prospects dark. The decision to close in LaFayette was based on projections of slower sales and (according to one former plant leader) lack of support from county government: [Video Part 1 | Video Part 2]
5-1/2 years later BlueBird is back on its feet, making money and expanding. The company is looking to hire 200 new workers for its remaining facility in Fort Valley.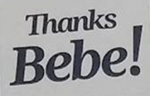 BlueBird was an established manufacturer, and a damn good one, employing 350 people – but Bebe couldn't or wouldn't do what it took to keep them here.
But she's spent $24 million (of your dollars) on the Audia plant that might employ 100 people, brought in from elsewhere, once it's done – and it's probably not going to be totally done until the end of the year. That's about five years we've been neck deep in that project to replace less than a third of the jobs BlueBird took with it six years ago.


A Lookout Mountain Community Services bus was involved in an accident with a pickup truck Monday afternoon in Rock Spring.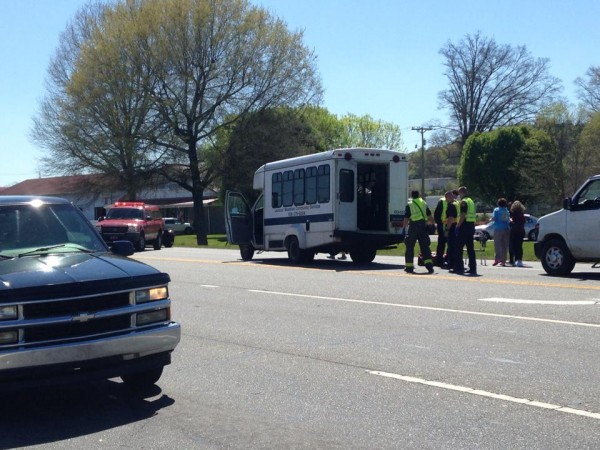 One elderly passenger from the LMCS bus was hospitalized, a man from the truck was treated for injuries on the scene. So far it's not clear how the accident occurred.


Walker County has a bunch of Shannon Whitfield supporters who oppose everything Bebe is about NOW, but many of them were in her corner, backing everything she was doing, until six months ago.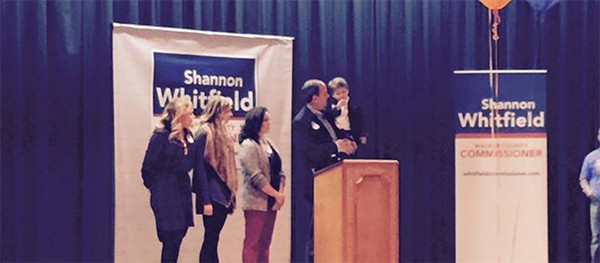 Even the candidate himself has admitted he had no problem with Heiskell until six months ago when the 2014 audit was released. Until that point he was right there with her, pushing the SPLOST taxes and turning a blind eye to what she was up to.
Where were you people in 2008, 2012, even 2014..? Where were you when the rest of us were trying to block her SPLOST, warning about her tax increases and fiscal irresponsibility? You were right there with her cheering her on.
You made the bed we're all in, and now you think you have the right to complain about it? You think your support for another fixes the damage you've done in the past?
Bones don't unbreak, guns don't unfire. Houses don't un-burn down. 40-year debt commitments don't just end when the government leaders change. Sometimes even when you genuinely change your mind or feel regret (which some of these people do not), you can't fix what you've done in the past.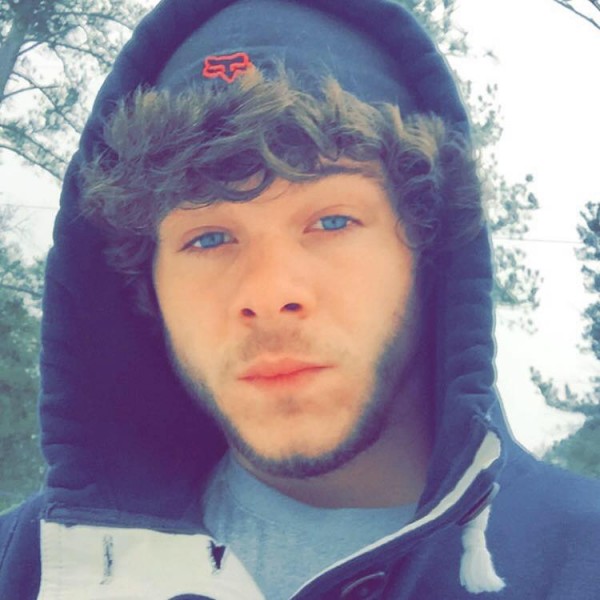 Keith Eric "Jaco" Herndon, 20, arrested for stealing from Walmart.
The twist this time? Herndon is (was) a store employee on the night shift. He allegedly stole $43 of "personal hygiene products" from his employer.
Plus: Local arrests and jail bookings for March 17-23 and March 20-27.



In 2015, former Fort Oglethorpe city employee Mark Lindsay was convicted of theft for taking gifts from a girlfriend who was embezzling money from a business.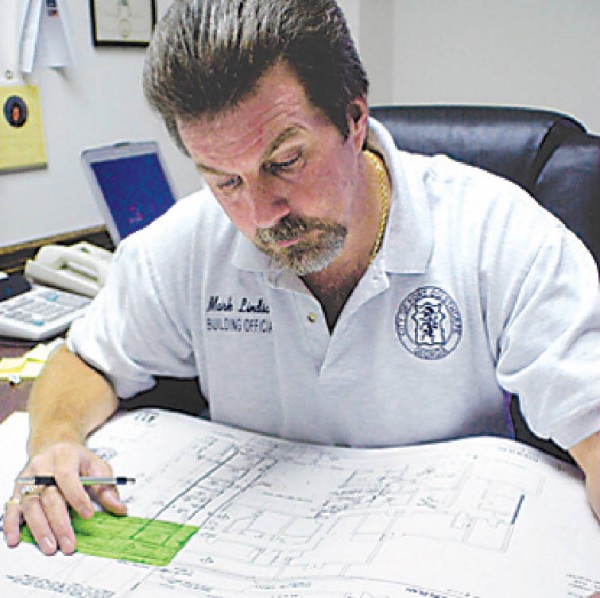 Prosecutors said the ex building inspector knew gift items were purchased with stolen funds, and a judge ruled the gifts themselves were stolen goods – meaning Lindsay had accepted stolen property.
Last week a higher court reversed the conviction, saying the gifts weren't stolen under the law's definition because they weren't the same items originally taken – even if Lindsay DID know how they were purchased. (Which means the law needs to be clarified.)
The DA's office says they plan to appeal.
(This is the case Jeff Mullis inserted himself into last year, apparently trying to influence a judge – later saying he was only trying to "help a friend." He and Lindsay worked together before Mullis' political career began.)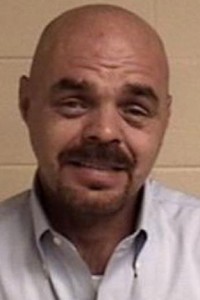 48-year-old William Waggoner, Jr. of Murfreesboro, TN has a criminal past – but nothing that would suggest he could be a child rapist.
He's been previously arrested in Tennessee for domestic violence, drugs, and reckless endangerment – but until he was picked up in LaFayette earlier this month, Waggoner had never before been charged with sex crimes.
Now the "man" is in the Walker County Jail waiting trial for allegedly raping a 15-year-old LHS student at Queen City Lake back in December.
He was arrested in March when he came back to do it again.


Loving your family is easy. Loving someone else LIKE family, to the point of taking in a child and adding them to your own family… is a little more difficult.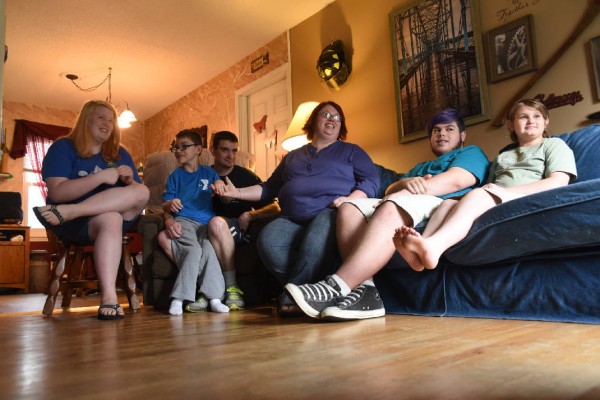 Every county in NWGA and Southeast TN needs more foster homes, families willing to take in kids in need on a moment's notice – sometimes short term, sometimes for good.
Closer to home, Walker DFCS says their biggest needs are transportation for people in need, a mental health/counseling center in the Rossville area, and foster homes:
"One of the biggest barriers to overall well-being within the greater community, [Walker DFCS director Teresa Hughes] says, is the number of available foster homes — and the number of incidents which make them necessary in the first place. Neglect is by far the biggest reason why children entered DFCS custody in 2015.
"'For fiscal year 2015, we had 1,228 reports of suspected child abuse [in Waker],' she said. 'For fiscal year 2016 we've already had 1,008 reports of suspected child abuse with four more months to go. For fiscal year 2015, about 496 were investigated and another 400 were assigned to family support services. We go out to assess what's going on with the family. We try to determine if there is maltreatment. If we go out there and there's cause for a concern, we change it to an investigation.'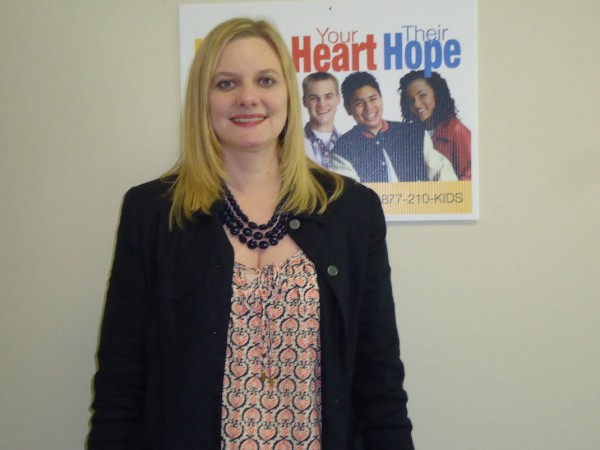 "She attributese [sic] part of the increase to the availability of a 24/7 hotline. 'The statewide call center is always open now,' Hughes said. 'Another thing is awareness. The media attention that severe cases get, as difficult as it is to hear, I think it does remind people to report that a child is being abused or neglected.'
"With the increase in reports comes an increase in the number of children in need of foster homes. 'When I started in April of last year we had 120 children in foster care,' Hughes said. 'Now we have 163 in foster care. I have 14 actual foster care homes in Walker County. We have six going through the process to become foster homes now.'"
Fourteen foster homes in Walker, six more in training – and 163 kids in foster care.
There's a real need here and SOMEBODY reading this can help fill it.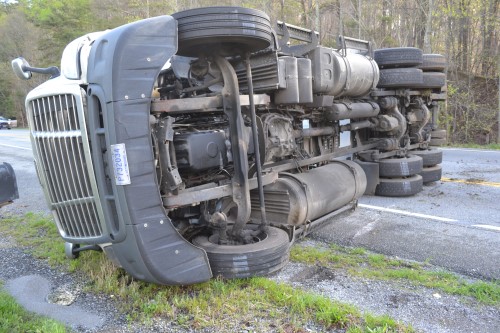 Monday morning Hwy. 27 over Taylor's Ridge past Summerville was blocked by an overturned semi truck full of socks.
The highway has since reopened.


Kenneth Fults, who murdered his ex-girlfriend in 1996, has been scheduled to die on April 12th.
The state is also planning to execute Joshua Bishop this Thursday. Bishop was convicted of killing two people less than a week apart in 1994.


This year's productions at Mars Theater will include classics like "Death of a Salesman" and "Hamlet" along with modern tales like "Leaving Iowa."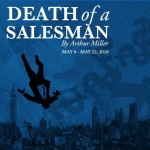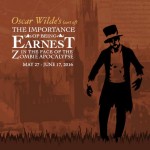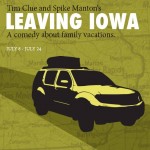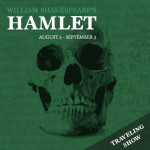 Looks like Back Alley Productions plans to make the best of their new space in LaFayette.
(There's your theater, folks. It ain't a movie theater but it's something to do, by yourself or with the kids.)


Reforms in the state's food stamp program have fixed some huge problems, but there's still a lot more improvement needed.


Coming soon to GNTC: Driver's Ed.


Georgia's turpentine industry was once the country's largest, generating millions every year through harvesting sap from the state's pine trees.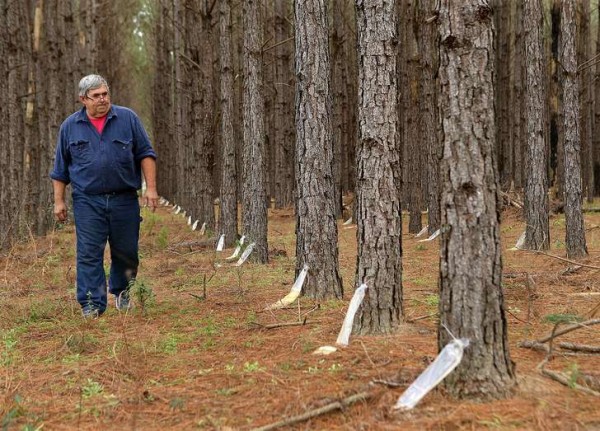 In recent years domestic production has almost disappeared because of foreign competition, but one family down in Pierce County has launched a successful business selling a higher quality product.


For today's links and any breaking news, follow the Underground on Facebook or Twitter.