2016
03.25
Tuesday afternoon Commissioner Heiskell delivered her annual "State of the County" speech to the Chamber of Commerce during a meeting at LaFayette Golf Course.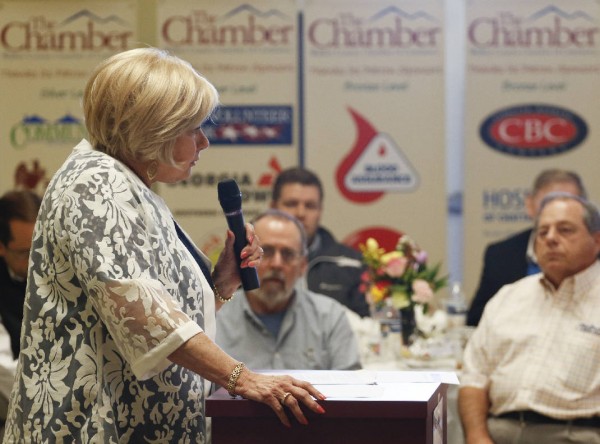 Heiskell's talk was shorter than in years past, about two minutes long, and was mostly just going through the motions. She continued to blame her failures on the number of kids in poverty and lack of an interstate through the county.
Her plan to fix what's broken is the same plan she's had for sixteen years: tourism and vague job growth initiatives.
She blamed her 85% tax hike over the last few years on the county's dwindling sales tax revenues, even though the county's take from sales tax (and the number of kids in poverty) is average for NWGA outside of Catoosa.
At this point it's like she's not even trying…


When you send a legislator to Atlanta, you expect them to at least cast their own vote – right?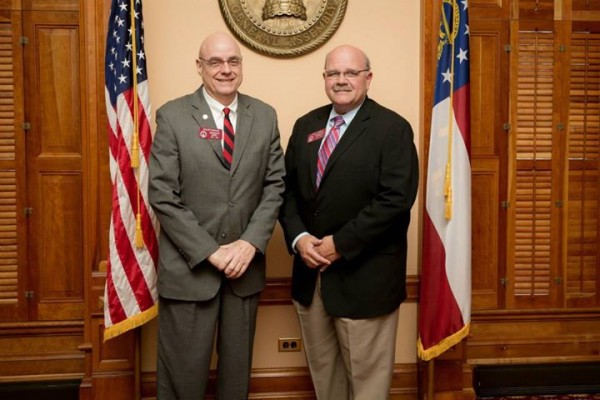 That's not always the case in the Georgia House. Some Representatives in that body violate their own rules (and general decency) by letting others vote for them while they're unavailable.
House Speaker Ralston says it's no big deal, legislators have "legitimate, justifiable reasons" for letting someone else vote in their place, and the voters wouldn't appreciate seeing their elected representatives vote absent too often even if they ARE absent from the legislature.
(No word if Rep. Tarvin or Rep. Deffenbaugh have done this. Like it matters – Deffendum just does whatever Jeff Mullis tells him to anyway..)
Early this morning the 2016 legislative session came to an end. With that foolishness done, the state's senators and representatives can now legally begin their actual jobs: begging for money and running for reelection.



So you want to meet candidates running for several local offices?

There will be a "Town Hall Forum" tonight at 7 PM in the Civic Center, put together by WAAK Radio of Ringgold. Scheduled to appear are commissioner candidates Peardon, Whitfield, and Lamb, plus Senate 53 candidate Lanny Thomas.
Senator Mullis has declined to attend due to, he says, continued business in Atlanta; Commissioner Heiskell hasn't said if she'll be there or not but isn't expected to show her face since hasn't been to an event like this in years and hates interacting with the public.
This was originally promoted as a "debate" but seems like they backed down from it being debatey in order to get more candidates there. You should bring your hard questions and cameras, but don't expect anything hard to be presented.
For those who cannot attend the free forum, it will be carried live on WAAK over the air at 94.7 FM and online.


High speed chase through Chickamauga on Sunday leads to arrest.
James Taylor (not the singer) fled after being pulled over by GSP on Hwy 136 for a tag issue, then went to jail miles down the road. He faces charges for fleeing and drug possession.


Channel 9 salutes Brook Ravia, an LHS senior who's spent the last three years as a member of the marching band – pushing her best friend's wheelchair.


Don't be a lurkin' in the bushes.
WQCH Radio, 03/24/16:

"COMPLAINTS FROM A COUPLE OF LOCAL RESIDENTS RESULTED IN TWO 'PROWLING' CHARGES AGAINST A LAFAYETTE MAN, LAST THURSDAY.
"50 YEAR OLD JEFFREY LYNN GEORGE WAS ARRESTED BY POLICE, AFTER HE WAS FOUND HIDING IN A THICKET ABOUT 200 YARDS FROM THE PLACE OF THE SECOND PROPERTY OWNER WHO SPOTTED HIM.
"RESIDENTS FROM GLENN AND COLERAIN STREETS BOTH TOLD POLICE THEY SAW THE MAN ON THEIR PROPERTY WITHOUT PERMISSION. ONE SAID HE WAS 'CROUCHING IN THE BUSHES, ACTING SUSPICIOUS', ACCORDING TO THE POLICE REPORT."
Family members previously described Mr. George as "a crackhead and a thief."
He's been arrested in the past for selling drugs at a Kangaroo, stealing from a relative's boyfriend, shoplifting from Walmart, and returning to the Kangaroo he was banned from for selling drugs.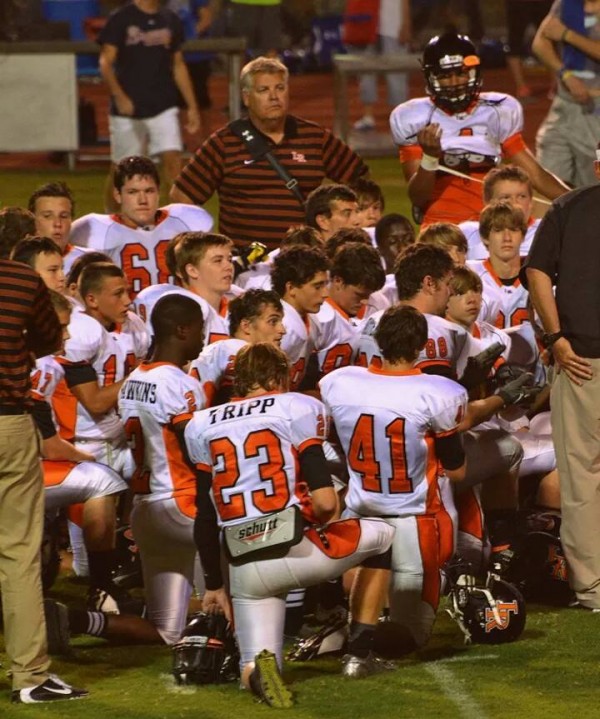 Tim James, an assistant football coach at LHS, will be leaving the Ramblers and becoming a head coach at East Ridge. He's previously coached at East Ridge and Heritage in Catoosa.
Football observers have complained that Mr. James is the biggest problem LaFayette football has had the last few seasons; this fall we'll find out if his departure makes a difference.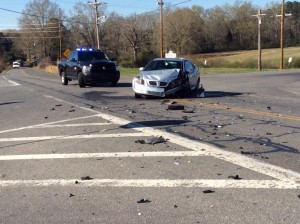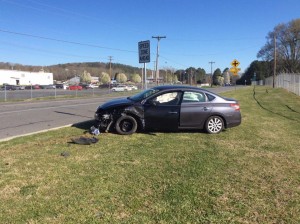 A wreck Tuesday morning on Broomtown Rd. / Hwy 337 in front of Roper sent two to the hospital. None of the described injuries sound life threatening.


Regardless of who you want as the next County Commissioner, we can all agree (mostly) that the current one needs to be sent home.
Show your unity in retiring Bebe with a stylish Dump Bebe! shirt. Perfect for attending campaign events, visiting nursing homes, or just going about your normal business. Only $15.
Like Bebe's political career, shirt availability will soon end – the store closes Sunday.



Obituary for animal care advocate and retired businessman Virgil Sperry.
Per this piece, he was diagnosed with melanoma only a few weeks before passing. His services will be in late April at Chattanooga National Cemetery.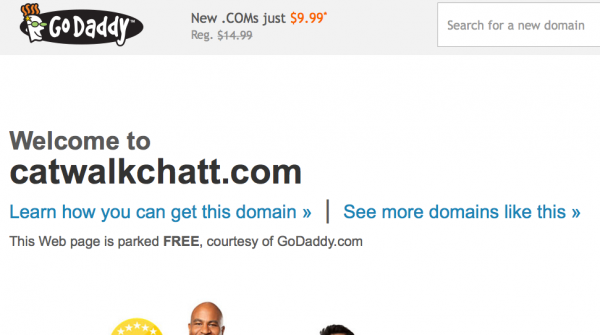 All those broken links..
*sigh*


Chattooga Co. Sheriff's Office will be holding a "first time gun owner" class this Saturday.
A handful of weapons experts will be on hand to help with choosing a weapon to buy and how to use it.
This doesn't sound like quite the depth you get from an NRA class, but those are too expensive for a lot of people.
Walker County should also do something like this.


If every water customer in Walker County and the cities would keep a closer eye on their water bills and meter readings, we'd collectively save tens of thousands of dollars a year.
Name one utility in the county that checks water meters every month instead of guesstimating.
"Although water was going through it, the meter wasn't registering it. '[Tennessee American Water] told me that I should read my water meter every month,' says Mrs. Evans. 'Well I can't even raise that lid out out that's in the ground to see it.'"
Same attitude the county Water Authority and (to a degree) LaFayette utilities has. YOU read it, YOU keep up with it, if we don't check it for a year and send you a huge bill it's your fault, and if the meter is bad you replace it – even if you're a 90 year old lady.


For today's links and any breaking news, follow the Underground on Facebook or Twitter.