2016
03.17
A body found on Pocket Rd. in Villanow Wednesday has been identified as 41-year-old Jeremy Douglas Kephart of Dalton.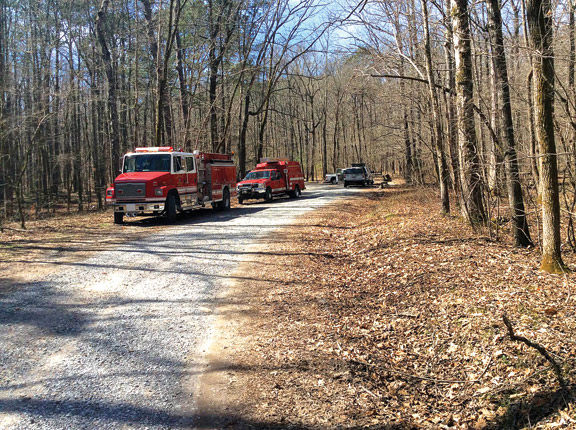 Kephart went missing Tuesday of last week after telling his family he was upset. Dalton investigators found his vehicle Sunday near Keown Falls inside Chattahoochee National Forest, and Wednesday his remains were uncovered nearby.
Sheriff Wilson has declared the death a suicide; GBI's crime lab will do an autopsy to verify the sheriff's premature conclusion.



Tuesday night about 11, LaFayette fire crews were called to an empty home on a heavily overgrown lot at the corner of South Main and Grant.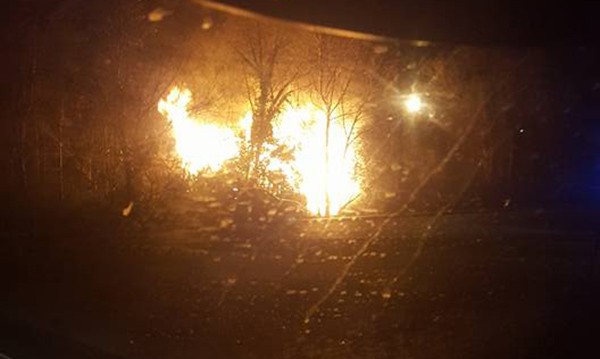 The flames caught nearby trees on fire and risked spreading to another house, but were contained. The unpowered house appears to be a total loss.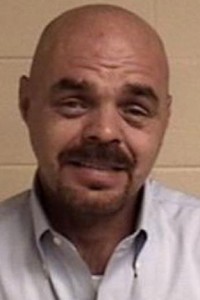 Tennessee man arrested in LaFayette, charged with raping a 15-year-old at Queen City Lake after picking her up at LHS last December.
Police say 48-year-old William A. Waggoner Jr. initially met the girl online. He was arrested when he tried to visit her again in March.
Reading between the lines, it seems the victim didn't tell anyone what happened in December until Waggoner threatened to come back.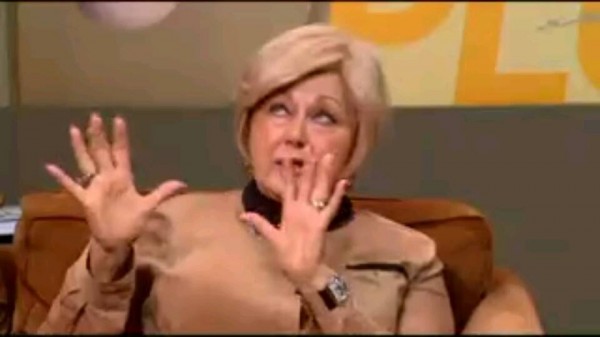 Last week in a press release declaring her campaign plans, Commissioner Heiskell claimed she's brought 1,000 jobs (that's ONE THOUSAND jobs) to the county through her industrial park project in Noble.
What IS the current situation at Audia in Noble?
WQCH Radio, 02/26/16:

"…IN WALKER COUNTY'S NEW BUSINESS PARK AT NOBLE, SMALL-SCALE PLASTIC PRODUCTION HAS BEGUN AT AUDIA INTERNATIONAL'S NEW PLANT. BROOKS SAID AUDIA PLANS TO HOLD MORE HIRING EVENTS IN 2016, AS THEY MOVE TOWARD FULL-SCALE PRODUCTION."
The plant is barely open and hasn't hired a hundred employees, much less a thousand. It's cost over $20 million and required a tax increase just to get this far.
It's time to put granny in a home.
"Commissioner Heiskell said she is 76, but members of her family 'have long lives. Our bodies wear out before our minds wear out. My mind is still very sharp.'"
Just keep telling yourself that. Over and over until it's true.


LHS's rifle team won its region on Saturday down at Cass.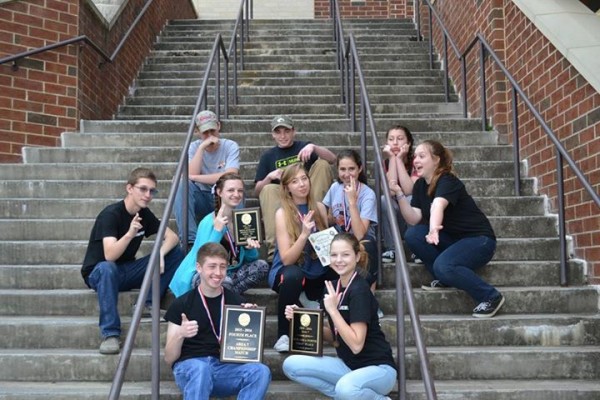 The team will move on to a state competition later in the school year, date/location TBA.
Congrats to the team.


More LaFayette "adults" putting kids at risk through their own bad behavior…
WQCH Radio, 03/16/16:

"ANOTHER CASE OF 'ENDANGERING CHILDREN BY DRIVING UNDER THE INFLUENCE' WAS REPORTED BY LAFAYETTE POLICE, LAST SATURDAY AFTERNOON – THE SECOND SUCH CASE IN THE PAST WEEK.
"NOTIFIED OF A CAR APPROACHING LAFAYETTE AT A HIGH RATE OF SPEED, POLICE CAUGHT SIGHT AND PULLED THE VEHICLE OVER ON NORTH MAIN AT DOGWOOD CIRCLE. THE DRIVER, 24 YEAR OLD AARON WILLIAM GREEN OF LAFAYETTE [left], ADMITTED HE HAD BEEN DRINKING AND FAILED SOBRIETY TESTS.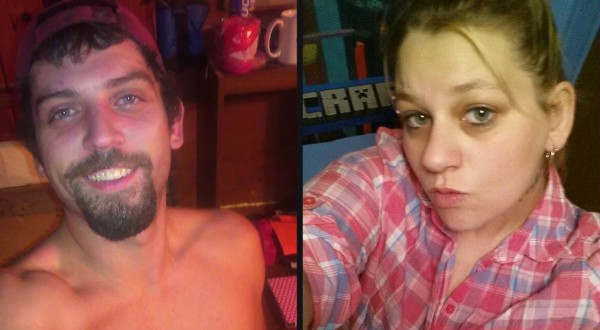 "PASSENGERS IN THE CAR INCLUDED 24 YEAR OLD SUMMER MARIE WILSON [right] AND HER CHILDREN, AGES 2 AND 4. SHE WAS CHARGED WITH PERMITTING UNLAWFUL OPERATION OF A VEHICLE, AND HER MOTHER WAS SUMMONED TO PICK UP THE CHILDREN.
"GREEN, THE DRIVER, WAS ALSO CHARGED WITH DRIVING UNDER THE INFLUENCE OF ALCOHOL AND FAILURE TO MAINTAIN LANE. AN OFF-DUTY STATE TROOPER TOLD LAFAYETTE POLICE HE HAD OBSERVED GREEN CONSUME TWO PITCHERS OF BEER AT A RESTAURANT IN CHICKAMAUGA. THE TROOPER FOLLOWED IN HIS PERSONAL VEHICLE AND SAID GREEN WAS TRAVELING SOUTH ON HIGHWAY 27 IN EXCESS OF 80 MILES PER HOUR."
Family members of the accused insist Mr. Green was not intoxicated and is being targeted by Ryan Wilson of LPD, her soon-to-be ex-husband's cousin.
Plus: Walker County jail report, March 7-13.



Clara Louise Edwards WILL be back in court, on August 8th, to again face charges that she murdered a foster child in her care in 2013.
Per this report, ten of the twelve jurors in her original case felt she was guilty of murder but the other two weren't convinced, leading to a hung jury. All twelve agreed she was guilty of child abuse – a conviction she'll be sentenced for after the second trial is done.
"The circumstantial evidence swayed Lambert — the bruises, the long-term blood clot, the amount of time it took Edwards to bring Saharah to the hospital. By her own statements to the police, Lambert said, Edwards found Saharah passed out around 9 on the night in question. Lambert said the medical records showed she didn't check the child into the hospital until after midnight."
Seems like that alone should have been enough to persuade the rest of the jury.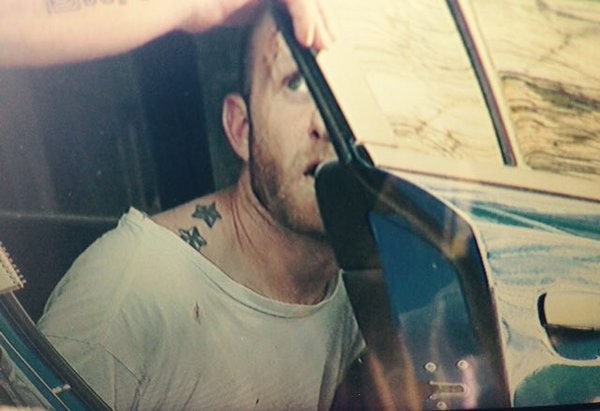 A carjacking at Hamilton Place in Chattanooga Wednesday morning led to a high speed chase through Hamilton, Walker, and Catoosa.
Suspect Gregory Sholtz, allegedly high on meth and partially dressed, was finally apprehended on Hwy. 41 in Catoosa.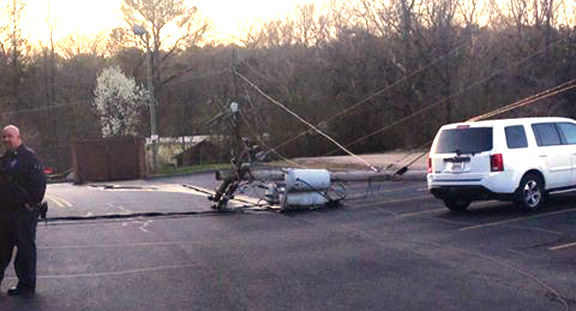 For those who keep asking what was going on Tuesday on North Main around Wendy's and Sonic: A power pole fell near Pizza Hut and caused a traffic problem and no power for a while during dinner.


Monday morning a county emergency vehicle was t-boned by another truck while crossing 27 near Chickamauga.
No fault has been determined in this report, but sounds like the county vehicle pulled out in front of someone.
Fortunately nobody was seriously hurt.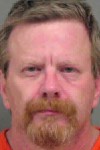 Catoosa investigators say Brian Colby Davenport killed his fiance last Friday, then claimed she shot herself.
Per reports, he said she was upset after losing her children in court and killed herself inside his car during a picnic.
He didn't call 911 for fifteen minutes afterwards, and investigation revealed she was shot in the back of the head.


Just when you thought county roads couldn't get much crappier..
"Truck loses load of sludge on highway in Walker County"


Video of a hit and run accident, earlier this week in Chickamauga.
Per the source, this happened about 7:30 Tuesday on Five Points Road. Looks like the other car was over the center line and kept going after the accident. LU Facebook commenters say the vehicle looks like a Volvo or possibly a Mercury.


The recent death of Chiragkumar Patel as a result of a January robbery is Summerville's first official murder in over sixteen years.
Two Rome men are accused of killing Patel over Doritos and smokes. Investigations into that crime, and several others around the area they've been linked to, continue.


If you regularly get on I-75 at Rocky Face or travel through that area on the highway, you know all too well how dangerous road construction is there.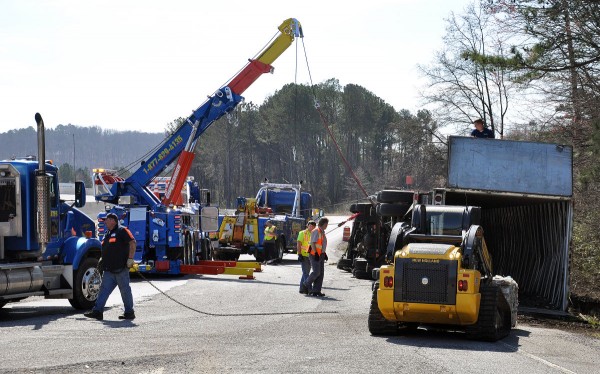 Dalton Daily Citizen, 03/13/16:

"More than 200 accidents and at least 70 accidents with injuries have occurred during a 13-month period in the construction zone at the Rocky Face exit 336 on I-75. That is an average of more than three accidents each week during that time period and an average of more than one injury a week."
Whitfield County emergency responders and law enforcement are calling out GDOT and asking them to work on safety through the work area – a $33 million project expected to be done in the fall.


For today's links and any breaking news, follow the Underground on Facebook or Twitter.