2015
05.04
Multiple vehicles damaged in a parking lot break-in, Thursday at Bangz.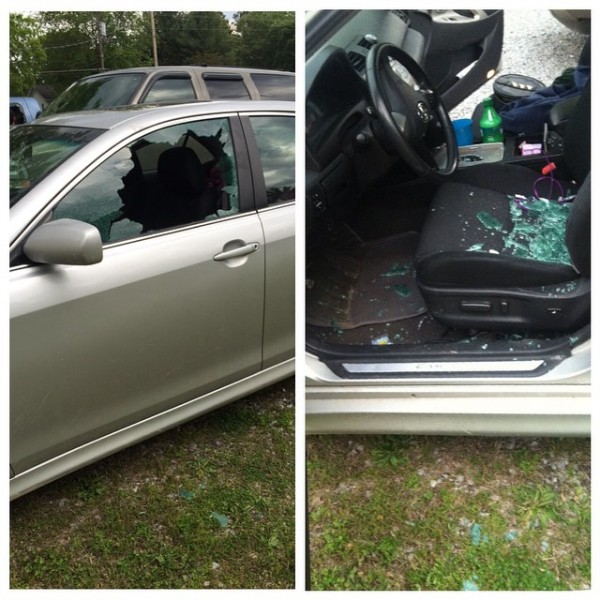 Thieves took wallets and various items out of cars after shattering windows parked at the South Main hair salon in broad daylight.
In an unrelated (?) crime a week earlier, a trailer was stolen from South Main St. Lost property valued at about $500.
South Main isn't some side street, it's the most traveled and most visible section of road in town – but criminals are brazenly destroying property and stealing from citizens anyway. Sounds like LPD needs to worry more about getting out on the street and less about their coffee in the Public Safety building.



Walker County sets itself up for a massive workers comp lawsuit by claiming the current tag office is a death trap filled with mold and disease – all to justify spending money we don't have on a new building in Rock Spring.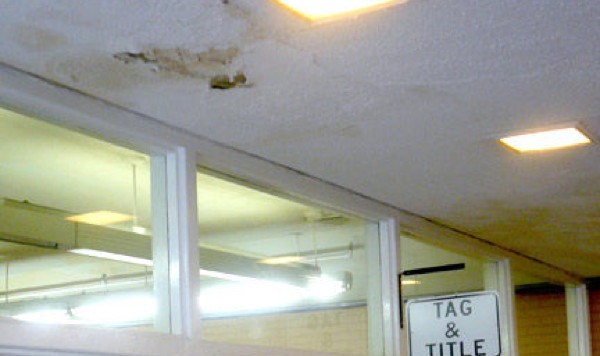 The former hospital building in town that currently houses the tag office and a handful of other county agencies is supposedly so horrible, but the health inspector – who knows mold better than anyone – wishes to stay there.
LaFayette government sources also say the city is "interested" in taking control of the property because their own inspection reveals the building is in good condition.
The county is using some neglected maintenance issues (which are the Commissioner's responsibility) as an excuse to spend a lot of money we don't have on something we don't need. The proverbial mountain made from a mole hill.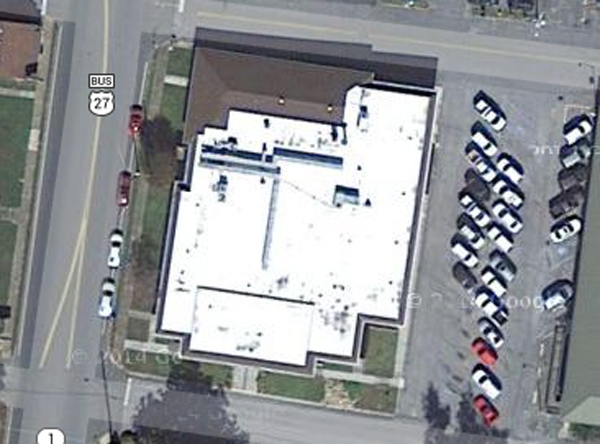 Maybe there IS some mold and mildew but you don't give your house away and buy one ten times bigger because there's something growing on the shower tile. And all these wild claims about the building's condition open the door to a lawsuit from anybody who's worked there in the last twenty years who ever gets cancer or lung disease or any number of other health issues that might be connected to mold.
Bebe would claim the sun cold and the sky green if necessary to justify her wild spending.


Rock Spring man arrested in LaFayette last week for aggressive driving.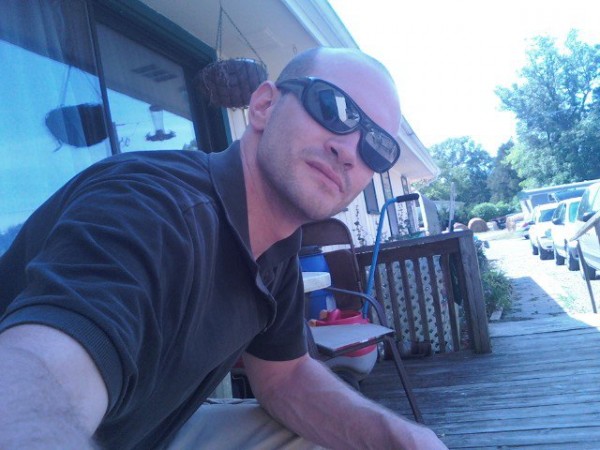 Per police reports, Sean Travis Ferguson chased and then pitched a pickle out his car window at another vehicle that allegedly cut him off.
Ferguson, who's an awfully pleasant individual, clarified on Facebook that he didn't actually throw a pickle at the car, but a half-eaten hamburger.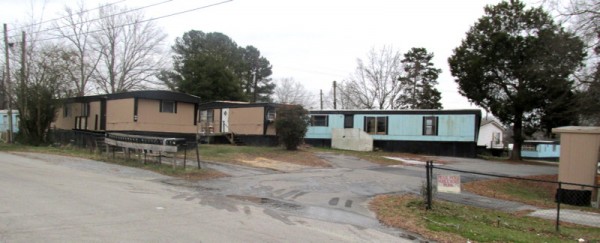 LaFayette trailer park rocked by fan-involved violence following accusations of stolen blankets after an adult "sleepover" two weekends ago.
First it was pickles in the street, then it's blankets and box fans at Pear Pine Trailer Park. OH THE HUMANITY.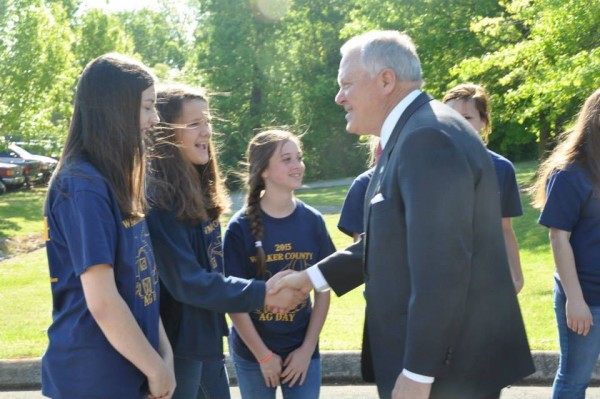 Friday when Gov. Deal was in Walker County, he ceremonially signed three pieces of legislation: Tanja's Law, the bill increasing punishment for those who harm or kill police animals; HB 424 raising LaFayette's hotel tax; and HB 505, a bill with no obvious local connections changing regulations for physical therapists.
Deal also signed a bill in Dade County – SB 122 – allowing local governments to use SPLOST funds for emergency repairs.
He did NOT sign a bill giving Walker County citizens control over their government, because no such bill was proposed or passed by the local delegation.
Bill signings are mostly ceremonial; anything passed by the legislature will become law automatically unless Deal specifically vetoes it. List of everything Deal has signed so far.


Trevor Wiley and Tim Brumlow, both 17, arrested for allegedly stealing guns and jewelry from a Moore Ave. home last week.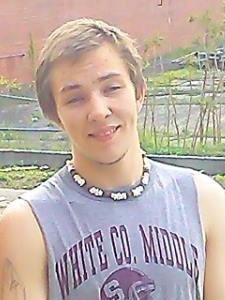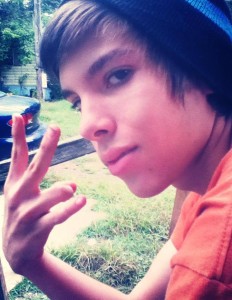 Brumlow, whose past alleged criminal behavior has been featured several times on LU in the last year, was picked up by LPD. Wiley turned himself in voluntarily after being ID'd as a suspect.
(Brumlow was arrested in December for allegedly stealing from family members, then charged again for the same behavior, in another incident, during January.)


Changes in GA law now allow students who qualified to finish high school to officially graduate even if they failed the state's hated graduation test.
As a result, Dade, Walker, and other area school systems are handing out diplomas to people who technically dropped out years, even decades, ago.
Across Georgia more than 8,000 former students qualify to get diplomas they were once denied. So far at least 20 have been claimed in Walker County.


Subligna meth distributor attempts to boost profits by cutting his product with horse worm medication.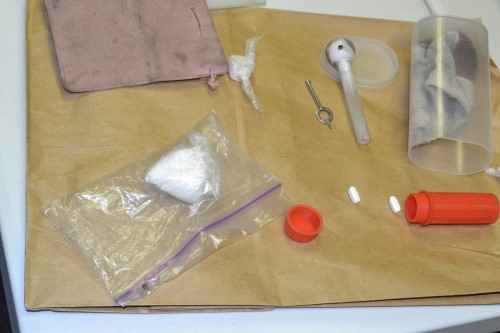 Robby Ferguson of E. Armuchee Rd. taken into custody on drug related charges, along with Kim Sue Biles of Rocky Face and Randall Lebron Williams of Walker County.
"Local meth users may want to consult with their physician for their exposure to the horse de-worming powder."
Ask YOUR doctor if meth and horse medicine is right for you.


During April's council meeting, LaFayette leaders imposed a temporary block on installation of solar panels on homes and businesses inside city limits.

The council expressed a desire to hold off on allowing solar power until they can set rules on how and where panels can be installed and decide how much to pay for extra electric power generated by solar installations.
This is a response to new state laws requiring electric companies to buy back excess power generated by those with solar panels. The city is preparing for somebody to actually set up solar and then demand it buy their excess juice, which is definitely something to be prepared for before it happens.
Does the city have rules about windmills that generate power? Should probably go ahead and deal with that too while we're at it.


Inebriation and domestic violence go together like chocolate and peanut butter..
WQCH Radio, 04/30/15:

"A DOMESTIC CALL GOT HEATED ON MONDAY MORNING, RESULTING IN AN ARREST, ACCORDING TO LAFAYETTE POLICE.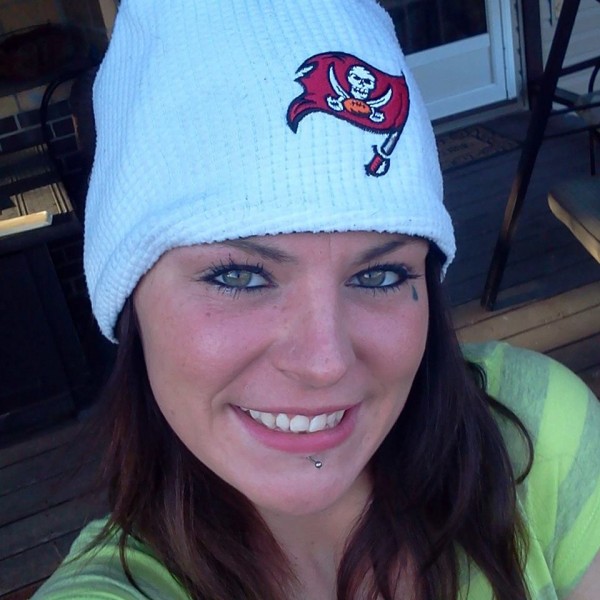 "A 22 YEAR OLD MAN AND HIS MOTHER WENT TO HIS GIRLFRIEND'S HOUSE ON SOUTH MAIN, TO COLLECT HIS BELONGINGS.
"ACCORDING TO REPORTS, THE RESIDENT – 20 YEAR OLD DANYELL KAY DIXON – THREATENED THE MAN AND HIS MOM WITH A BASEBALL BAT.
"WHEN OFFICERS ARRIVED, THEY SAID DIXON APPEARED TO BE UNDER THE INFLUENCE. SHE WAS TAKEN INTO CUSTODY AND CHARGED WITH TERRORISTIC TREATS [sic] AND ACTS."
This isn't Dixon's first run-in with the law in a domestic situation during the last year. She and the man friend (same one?) were picked up in December for a fight that started at Subway and ended up on Duke St.
[Nothing like a delicious terroristic treat to make the day better.]


Latest local arrests, April 23-29.
Wallin, Fowler, Ellison, Kirk, Sparks, Patton, and more.


Happy Star Wars Day!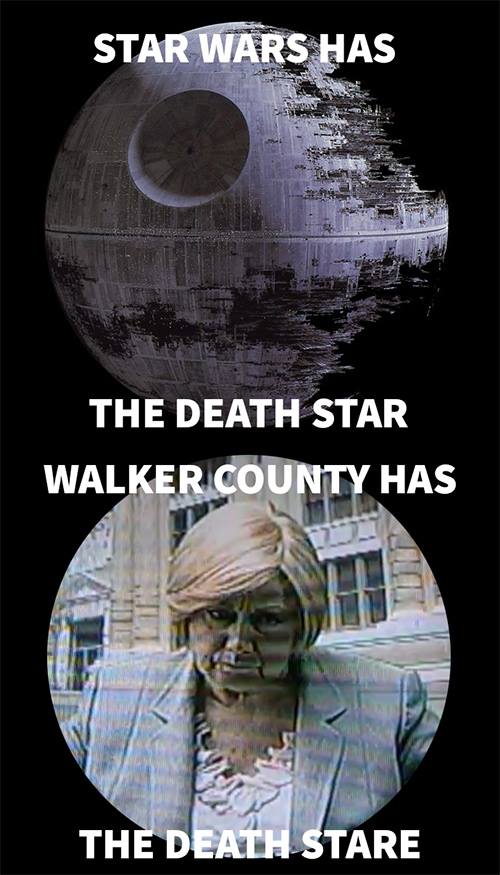 May the 4th be with you as you face down evil.


Northwest GA Bank of Ringgold is being acquired by Tennessee's FirstBank.
NWGA Bank recently closed its sole Walker County branch inside LaFayette Walmart, but still has locations in Ringgold, Fort O, Hixson, and Ooltewah.
Deal is expected to be finalized in the fall.


Tomorrow Walker Co Emergency Services will present a program on sharing the road with bicycles.
$5 for lunch, including pizza.


GBI investigates inmate suicide inside a DeKalb County youth detention center.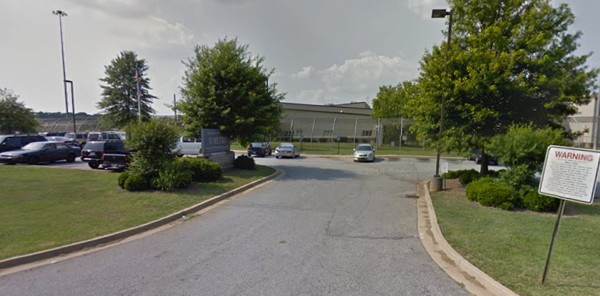 Witnesses say the 14-year-old who hung himself was threatening suicide before committing the act; guards didn't provide proper help due to being short staffed and/or having limited resources.


For today's links and any breaking news, follow the Underground on Facebook or Twitter.