2014
12.08
Commissioner Heiskell says she's finalizing a deal to pay $60,000 a year in RENT for the closed Covenant Bank building in Rock Spring.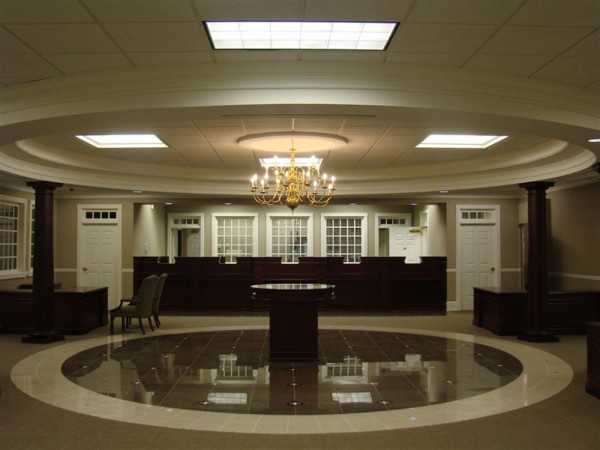 Lease arrangement, which will last fifteen years and eventually give the county ownership in the distressed property, would more than cover the annual salary of a deputy or fire fighter, or allow each county library branch to hire one new employee.
WQCH Radio, 12/05/14:

"COMMISSIONER BEBE HEISKELL SAID WEDNESDAY, IT APPEARS THE WAY HAS BEEN CLEARED FOR WALKER COUNTY TO LEASE-PURCHASE THE FORMER STEARNS BANK BUILDING AT ROCK SPRING.
"THE COUNTY PLANS TO MOVE THE TAX COMMISSIONER, PLANNING AND ZONING AND TAX ASSESSORS OFFICES OUT OF ANNEX 3, THE FORMER KITCHENS CLINIC ON SOUTH MAIN IN LAFAYETTE, TO THE EMPTY STEARNS BANK BUILDING. DUE TO RECURRING MOLD AND DAMPNESS PROBLEMS, HEISKELL SAID THE PRESENT LOCATION IS 'NOT SAFE FOR THE EMPLOYEES' AND THEY ARE ANXIOUS TO MOVE TO THE MORE MODERN AND CENTRALLY-LOCATED OFFICE SPACE.
"HEISKELL SAID STEARNS HAS AGREED TO 15 YEARS OF LEASE-PURCHASE PAYMENTS FROM THE COUNTY, AT A RATE OF $4 PER SQUARE FOOT. 'THAT'S A GREAT DEAL', HEISKELL SAID. THE AGREEMENT HAS NOT YET BEEN FORMALLY ACCEPTED BY THE COUNTY. 'WE'LL DO THAT IN A PUBLIC MEETING', SHE SAID.
"HEISKELL TOLD WQCH NEWS THAT THE CITY OF LAFAYETTE HAS EXPRESSED AN INTEREST IN THE KITCHENS CLINIC ANNEX BUILDING, AND SHE SAID 'IF THEY REQUEST IT, I'LL BE GLAD TO GIVE IT TO THEM.. THEY CAN FIX IT UP OVER TIME'."
That $60,000 annual figure comes from Heiskell's statement of $4 per square foot. Normally that's an annual rate, and the building is 15,000 sqf per news reports from the time it was built, which works out to $60k a year – or $900,000 over the fifteen years.
One good thing about it: if you go in that mansion to pay your taxes, there won't be any doubt in your mind why they had to go up.


A federal judge has postponed the January foreclosure of Hutcheson until a court appeal filed by Hutcheson from another case is completed. That appeal could take months, or years.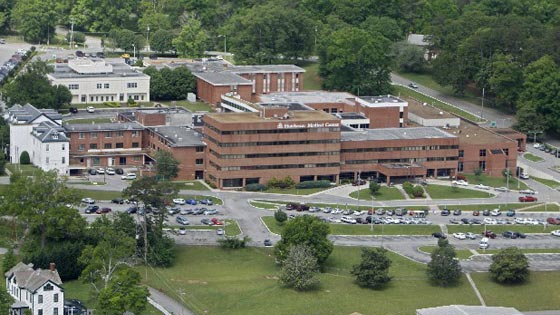 Eventually the appeal will fail and foreclosure will move forward – even the hospital's CEO says it only "buys them time" not delays the inevitable. (A little more time for him to continue running the ship aground while still being paid.)
If foreclosure is delayed indefinitely, no bank or business will ever lend Hutcheson another dime again because they'll have no guarantee – or even a good chance – of getting their money back.
Meanwhile Hutcheson is reopening its OBGYN/maternity/pediatric services that closed a year ago. But they shut down the walk-in urgent care clinic on Battlefield Parkway.
The only consistency Hutcheson leadership can claim is consistency in bad decision-making.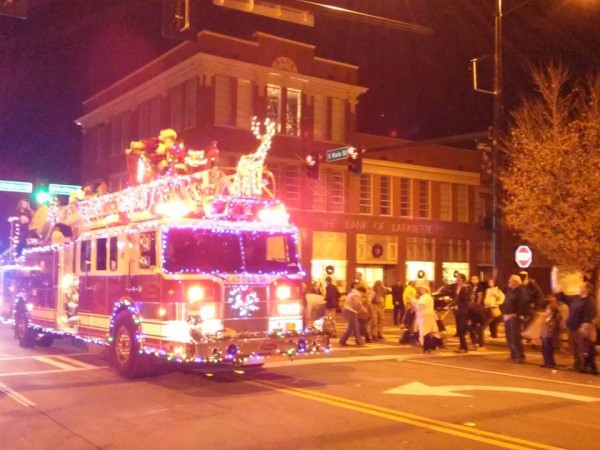 LaFayette Christmas Parade went off Friday with minimal problems despite the unfriendly weather. Most complaints centered around poor traffic control and street blocking; after decades of setting up parades and events, LPD and Public Works should be better with that stuff.
This year's theme was.. "Old Fashion Christmas," or something generic, like usual, but each year parade-goers leave asking themselves why the city bothers with themes when half the floats seem to represent the "random crap" school of design.
Then there's this: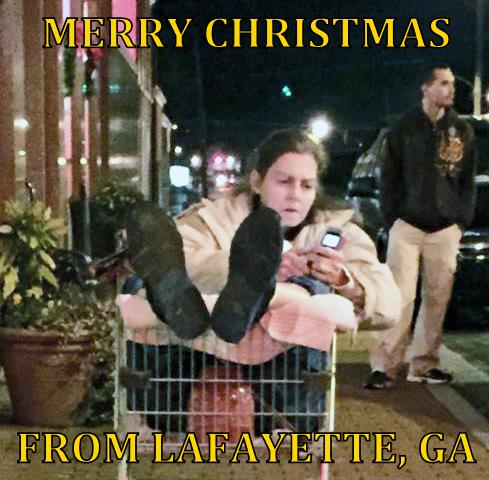 Reindeer Run on Saturday also went off relatively smoothly, even as the weather got worse.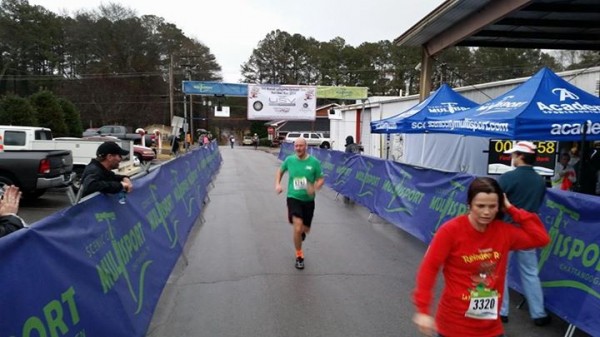 Third annual Reindeer Run benefits LPD's Shop With a Cop charity.






Thanks again to American Exotic Guitars for covering the costs of the last week's LU Updates.
If you're shopping local this Christmas (and if you're not you should be), consider investing in a hand-crafted custom guitar for that musician in your life. Or take care of YOURSELF with a unique wooden electric guitar built to your own specifications.
$500 starts the design process and reserves you a slot for 2015. Typical cost for a beautiful finished instrument is under $3,000, and it's an item that will last at least one lifetime. Contact American Exotic Guitars on the Web or through Facebook today.


Part of the traffic trouble during Friday's parade was a wreck on the north end of town in front of OReilly Auto Parts.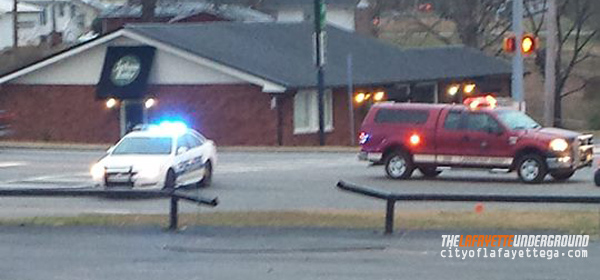 Per eyewitnesses, a man in a black Mazda heading towards Walmart ran the red light, then did a U-turn, hit a motorcycle, and tore down fences on both sides of the OReilly's parking lot. Car ended up in the grass heading towards Ice House.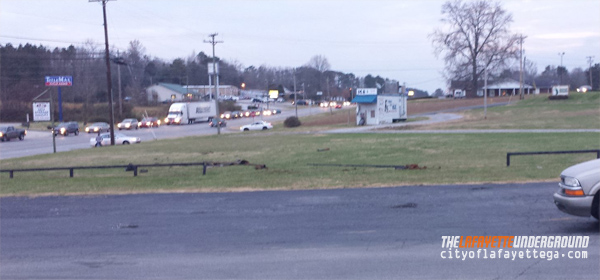 Motorcyclist was put into ambulance in apparently good condition, no word (so far) on the car driver's condition or any legal charges that might be filed against him.


Thursday night Walker County taxpayers hosted noted Christian singer Guy Penrod. Penrod performed at Money Pit Farms and hung out with the Queen; county insiders say the performer was paid at least $8,000 for his trouble, on top of the county's expenses.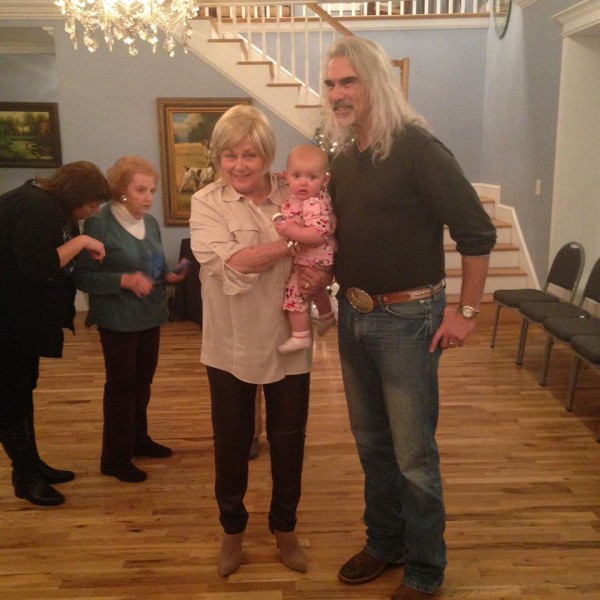 This photo is the second LU has shared in this Update of a county building [or soon to be one] with a giant chandelier light fixture.
Bebe's running the county under a chandelier budget when the citizens are living with bare-bulb-socket bank balances.
Keep this event – and those buildings – in mind when you're deciding between groceries, heat, or medicine after paying your property taxes.


Cynthia Todd and Adam Koonce were arrested in late November for breaking into the burned Quality Carpet Cushion mill on McCarter Rd, apparently seeking wire or scrap to steal and sell.
The couple fled police but were apprehended and taken into custody.


Walmart promised to keep ALL of its registers open for six hours a day over the weekend, in an attempt to draw in more shoppers normally frustrated with the chain's poor customer service and slow checkout speeds.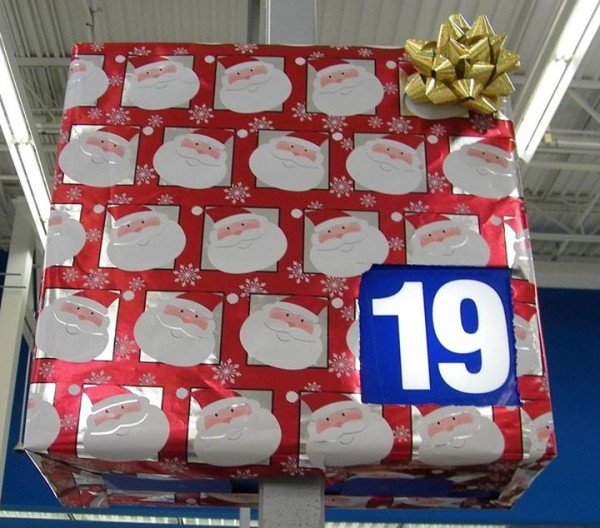 More registers open during December is nice, but what about 8 PM on a Tuesday in July when you're buying groceries after work? That's when long lines are the biggest hassle.
Do these efforts make you more likely to shop there?


Good news for those who want to drink alcohol in local eateries, sorta: last week Commissioner Heiskell finally adopted liquor-by-the-glass rules for county restaurants, some seven months after voters approved a change.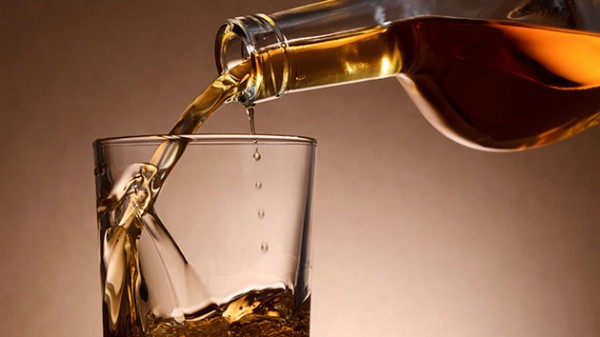 But the new rules only apply outside city limits, and only one business has expressed interest in actually getting a pouring license: Phibbs Bar in Rock Spring.
WQCH Radio, 12/05/14:

"WALKER COUNTY COMMISSIONER BEBE HEISKELL SIGNED THE COUNTY'S NEW 'LIQUOR BY THE DRINK' ORDINANCE, A MEASURE WHICH HAD BEEN APPROVED BY VOTERS.
"IT WILL ALLOW LICENSED RESTAURANTS IN THE UNINCORPORATED COUNTY TO SERVE LIQUOR AND MIXED DRINKS, SO LONG AS THEY ALSO DERIVE 51-PERCENT OF THEIR INCOME FROM THE SALE OF FOOD.
"ONLY ONE BUSINESS HAS EXPRESSED AN INTEREST IN APPLYING: THE COMMISSIONER SAID PHIBBS BAR IN ROCK SPRING HAS BEEN WAITING FOR 8 MONTHS ON APPROVAL OF THE NEW COUNTY ORDINANCE.
"THERE WILL BE NO SUNDAY SALES OF ALCOHOL AS COUNTY VOTERS REJECTED THAT MEASURE IN THIS YEAR'S ELECTION.
"THE LIQUOR LICENSES WILL BE APPROVED BY THE COUNTY'S EXISTING ALCOHOLIC BEVERAGE COMMISSION, AND WILL BE RENEWABLE EACH YEAR. IN ADDITION TO THE LICENSE FEE, THE COUNTY WILL ALSO COLLECT AN EXCISE TAX ON SPIRITS SOLD, AS ALLOWED BY STATE LAW. LIQUOR SERVICE LICENSES WILL ALSO BE MADE AVAILABLE TO PRIVATE CLUBS AND FOR SPECIAL EVENTS. BUSINESSES WILL HAVE TO BE LOCATED AT LEAST 300 FEET FROM ANY SCHOOL, TO QUALIFY."
Where are all those people who claimed we'd get an Outback when liquor is allowed in the county?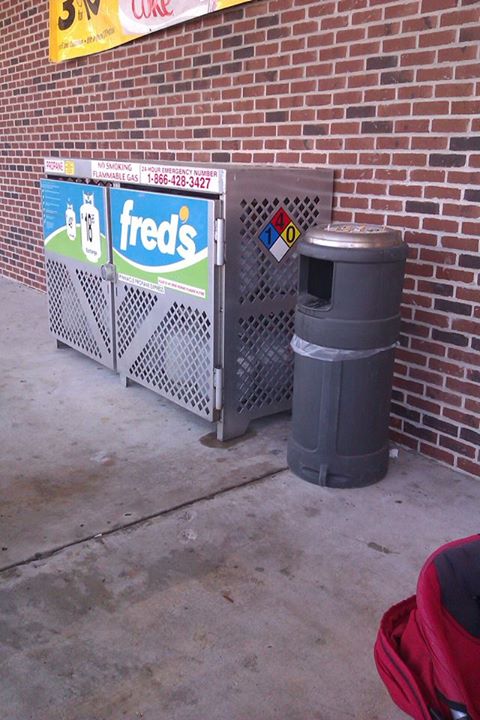 Something's wrong here.


Last Thursday morning a rare set of conjoined twins was born, alive, in an Atlanta hospital.
Sadly, the twins – who shared a torso, heart, circulatory system, and limbs – passed away less than 48 hours after their arrival.



Have you checked out this year's Amazing Christmas light show?


You should do as much Christmas shopping as you can in local stores. But it's not possible to find EVERYTHING locally, and you're going to end up making a few purchases online before the Holidays are done. Odds are, at least one of those purchases will be from Amazon.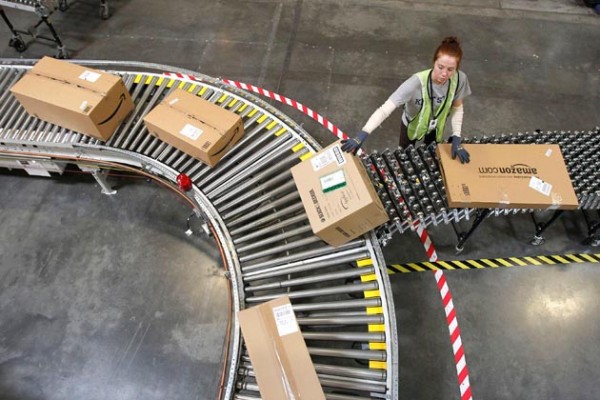 So why not use THIS link so your Amazon spending helps LU out? The Underground gets a percentage of what you pay after clicking here, and it won't cost you anything.
(Thanks ahead of time!)


LU needs your help in another way, too.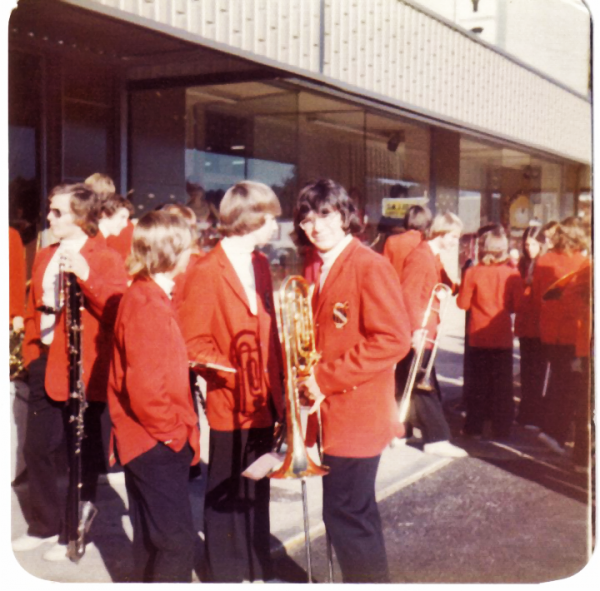 The Underground needs scans of your old photos from LaFayette, Rock Spring, Kensington, Villanow, and surrounding areas, to be shared on LU Facebook and included in upcoming blog posts. School pictures, yearbook photos, church, factory, farm, and business pics. Images of life the way it was, from the 1990's and earlier.
Instead of leaving those old prints in a box to rot, or be thrown away decades from now by someone who doesn't know what they are, let's add them to the collective online LaFayette community.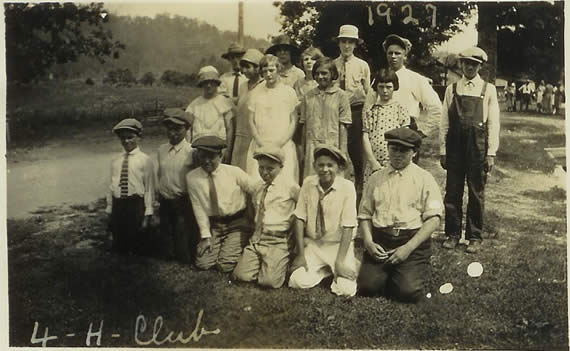 If you don't have a scanner, you should check out a photo scanning service. They can take those old photos and professionally scan them into digital files on a disc for a fairly small amount of money.
Scandigital.com is one good service; they take a box of old pics and send you a CD. Can also convert old video, film, and slides into DVD's. (Scan Digital often has a coupon on Groupon to save you a little money.) LU's friends at Picnooga work with Chattanooga-based Southtree and has gotten good results from them as well.
Scanned photos might make a good Christmas present for somebody – take that dusty Florsheim box of deteriorating pictures and give all the kids, aunts, grandkids, etc. a DVD or CD of sharable, publishable family photos that won't fade.
…and maybe share a few of those with LU while you're at it.


For today's links and any breaking news, follow the Underground on Facebook or Twitter.