2014
12.11
Two idiots driving around with no brake lights got pulled over last week. LPD found the vehicle's tag didn't match the vehicle it was on, and both yahoos allegedly had a ton of drugs on their persons.
Arrested were Rodney Cameron Wyatt Jr., age 17, and LaFayette's favorite criminal, Chance Ellison.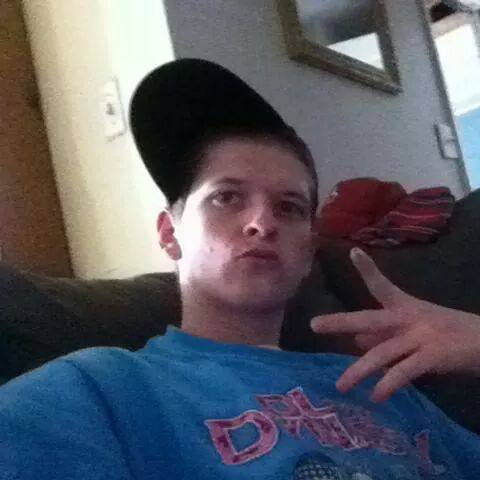 Ellison is a good boy who's previously been involved, or allegedly involved, in arson, drugs, burglary, and rape. Mr. Wyatt is apparently new on the adult criminal scene, but will become a pro quickly if he continues to associate with Ellison and the kinds of drugs police say they were caught with.


Summer: County is broke, we need to raise taxes.
Fall: Taxes go up, bills mailed out.
Next year: County spends millions on new buildings.
Rinse, repeat.
Here's a quick drive-around of the county's new office building:
Remember, this will cost Walker County taxpayers $60,000 a year for the next fifteen years. The original stated purpose of this massive facility is to make space for two new tax assessors.
(Can we start referring to those as "bribe-thru windows" now, or should we wait until the building is open?)



Shortly after 11 Monday night Erlanger LifeForce was called to a field off Lake Howard Rd, responding to an accident involving a pickup truck.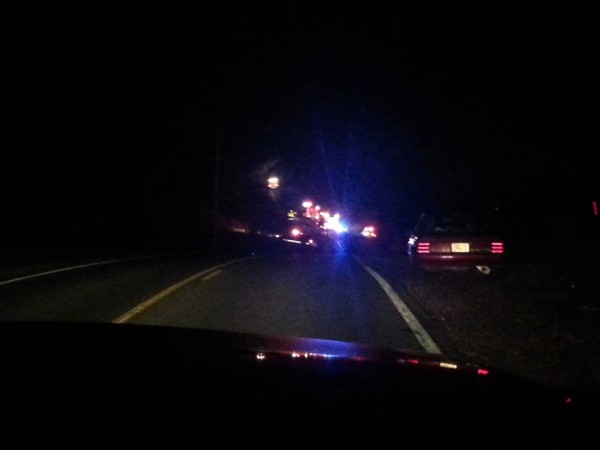 Per those on the scene, a green Ford Ranger with a single occupant ended up on its top. The occupant of the vehicle had to be cut free; family members he was "banged up a little" and is doing fine.



Walmart counterfeiters from late November have been identified and apprehended.
WQCH Radio, 12/06/14:

"AFTER VIEWING WALMART'S SECURITY VIDEO, SEVERAL TIPSTERS LED LAFAYETTE POLICE TO A RINGGOLD COUPLE, NOW CHARGED WITH PASSING PHONY 100-DOLLAR BILLS.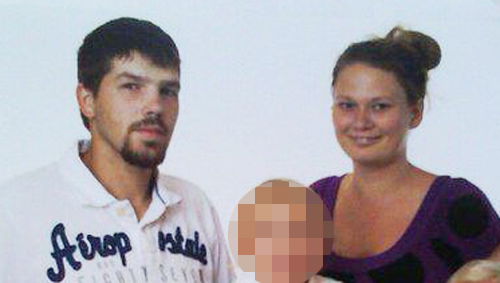 "WHEN CONFRONTED BY LAFAYETTE DETECTIVES AT THEIR KNOLLWOOD CIRCLE HOME, 28 YEAR OLD KRISTOPHER BRYAN LANGDALE ADMITTED TO THE FORGERY SCHEME. HIS WIFE, 31 YEAR OLD LINSEY [sic] LANGDALE, WAS ALSO ARRESTED, AND EACH HAS BEEN CHARGED WITH TWO FELONY COUNTS OF FORGERY.
"POLICE SAY MR. LANGDALE TOLD THEM HE USED LEGAL DOCUMENT PAPER AND A LASER PRINTER TO MAKE THE FAKE 100-DOLLAR BILLS. FOUR WERE PASSED AT THE LAFAYETTE WALMART ON NOVEMBER 22nd. THE COUPLE LEFT WITH THEIR ILL-GOTTEN PURCHASES PLUS A LARGE AMOUNT OF CHANGE BEFORE STORE SECURITY CAUGHT-ON."
The couple apparently has four children, some of whom were present during the crime.


Last week Chattooga County officers seized over $20,000 in meth during a raid on the home of Shawn Edwards. Police say Edwards was selling crystal meth mostly imported from Mexico.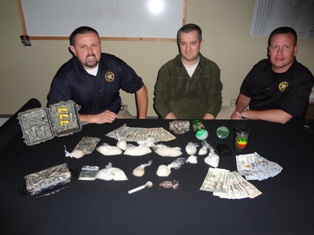 A follow up article says Edwards is believed to be the main source of Meth in Chattooga, and the meth is from Mexico because the ingredients are now easier to obtain in that country than here.
MESSICANS TAKING OUR JOBS!!@!


Details from Friday's wreck in front of OReilly Auto Parts:
WQCH Radio, 12/09/14:

"A CHATTANOOGA MAN WAS CHARGED WITH DRIVING UNDER THE INFLUENCE OF DRUGS, FOLLOWING A CAR-MOTORCYCLE CRASH IN NORTH LAFAYETTE, FRIDAY.
"POLICE SAY PUNEET PATEL, 27, WAS NORTHBOUND ON MAIN STREET NEAR THE INTERSECTION WITH THE BYPASS. WITNESSES SAY HE SUDDENLY SWERVED ACROSS-LANES INTO THE PATH OF A SOUTHBOUND MOTORCYCLE, CAUSING THE RIDER TO HIT THE PAVEMENT. 50 YEAR OLD EDWARD DEGUTES OF LAFAYETTE WAS TRANSPORTED TO PARKRIDGE FOR TREATMENT OF INJURIES.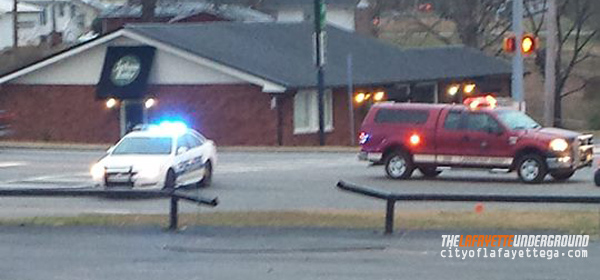 "AFTER HITTING THE MOTORCYCLE, PATEL'S VEHICLE CONTINUED INTO THE O'REILLY'S PARKING LOT, STRIKING A FENCE BEFORE COMING TO A STOP. IT HAPPENED JUST AFTER 5 PM ON FRIDAY.
"PATEL TOLD POLICE HE 'LOST CONTROL' OF HIS 2009 MAZDA, BUT COULDN'T EXPLAIN WHY. HE FAILED A FIELD SOBRIETY TEST. IN ADDITION TO THE DUI CHARGE, PATEL WAS ALSO CHARGED WITH RECKLESS DRIVING AND FAILURE TO MAINTAIN LANE."
Eyewitnesses who reported back to LU after the accident were dead on, with what happened and the type of vehicle. And it's clear charges WERE filed against the driver.


Another accident happened a block away a little before 5 on Tuesday when the driver of a Ford Explorer ran the red light at Krystal and t-boned another vehicle.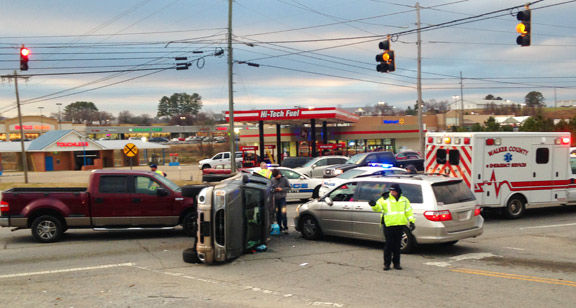 Many in the community blame Walmart for frequent wrecks on 27 between the bypass and Walmart, but Walmart isn't what makes people turn blind and stupid when they're barreling down North Main.


Tuesday night fire crews from three different departments responded to a house fire on Barker Lane.
Blaze was started by a child playing with fire in a bathroom trash can. By the time fire crews arrived flames had been extinguished by a heat-severed toilet water line. In this case, the home and possibly its occupants, were saved by the fire itself.


State and local leaders – including Jeff Mullis and Steve Tarvin – broke ground today for the new GNTC campus in Catoosa County. Construction on the site along Hwy. 151 will start in a few weeks and should finish sometime in 2016.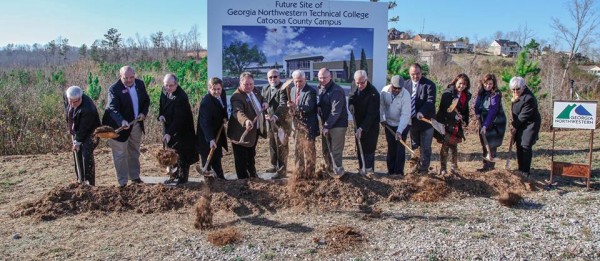 Once completed the awful traffic situation on 151 into Ringgold will get considerably worse.


Another arrest in LaFayette: Jason Dale Graves, 34, pulled over for an expired tag and then sent to jail for stealing from his grandma. Graves faces 23 counts of forgery for allegedly faking checks from his grandmother's account for his own benefit.
Bad enough people steal from Walmart or take stuff from mailboxes, but taking money from your nanna? Come ON dude.


Georgia's Board of Pardons and Paroles has changed its policies and will no longer make decisions about clearing the records of sex offenders and major criminals without public input.
The board recently faced public scrutiny after a number of people were removed from the sex offender registry without explanation or notice to their victims or law enforcement.


Bob's Brick Oven in Rock Spring has been recognized by a state gun rights organization for promoting lawful concealed carry inside the restaurant.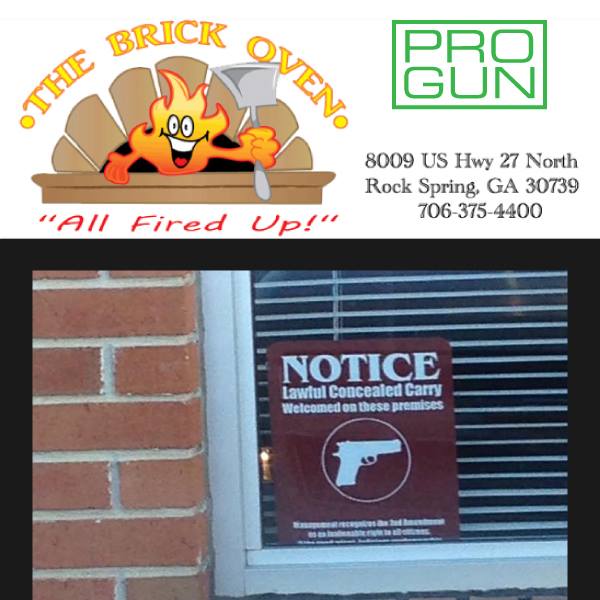 Pizza and guns. AMERICA!


A 3-year-old Dawsonville boy was scheduled to get a kidney transplant today, thanks to a Gainesville woman who heard about his situation on the Facebook.


Next month GA state legislators will consider changing antiquated rules restricting the sale and availability of craft brew beer in the state.


For today's links and any breaking news, follow the Underground on Facebook or Twitter.