2014
12.05
Monday at 10 AM LaFayette's expanded Duke Street library reopened to the public, receiving almost universally rave reviews.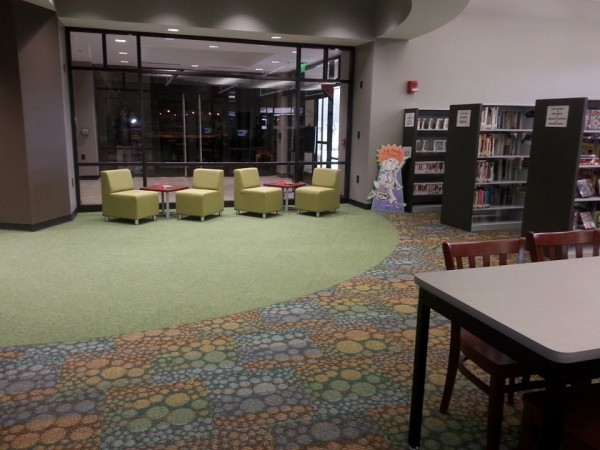 The opening took place more than three years after the library closed and relocated to a closed grocery store on North Main; that temporary site for a while risked becoming the library's permanent home when renovations shut down for over six months because of county budget shenanigans. (Ultimately library renovations became a political pawn and were only finished after the Sole Commissioner got her SPLOST tax renewed and finally delivered funds promised from a previous SPLOST cycle.)
Opponents of library renovation, and of library funding in general, have claimed the service is only used by the homeless and has no purpose in the Internet age, but on Monday over 800 items were checked out – mostly by people who have jobs, pay taxes, and live in houses.
Current library hours are Mon 10-6, Tue 10-5, Thu 10-7, and Fri 10-4.




Ringgold woman, 43-year-old Christine Evelyn Baughman, arrested for abusing her 11-year-old son. The boy, who was allegedly beaten -beyond spanked- with a belt, was adopted from the Ukraine a year ago along with a brother. Both boys have been taken into care while authorities investigate.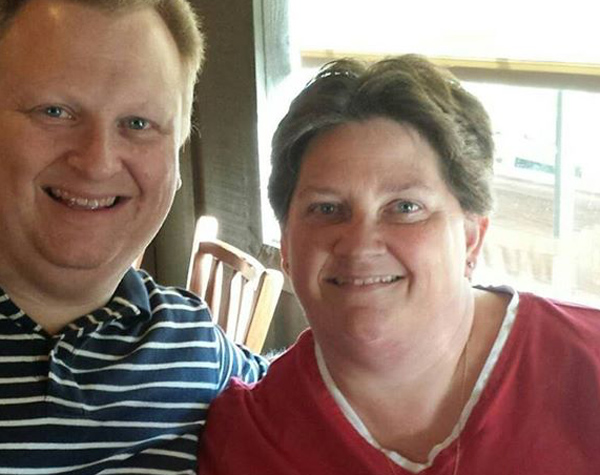 Baughman and her pediatrician husband, Dr. Henry Baughman, are owners and employees of Promise Pediatrics in Ringgold.
Lawyers representing the couple released a statement denying the abuse. Per their press release, Ms. Baughman "..wants to assure the community that she is innocent of these allegations that have been made against her."



It's that time of year… Another day, another house fire.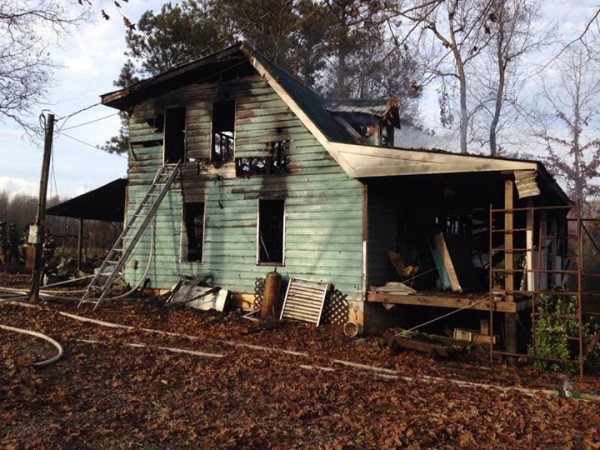 Home destroyed yesterday at 2482 E. Broomtown. No injuries reported.


Now is the time to reserve YOUR spot to have a custom guitar designed and built during 2015.
American Exotic Guitars proudly hand-crafts wooden electric guitars right here in LaFayette and will begin designing yours for a deposit of only $500. Now featuring interest-free payments.
Contact AEG on Facebook or check out their Web site, americanexoticguitars.com.


Carolyn Summers of LaFayette passed away Monday at 107 years of age.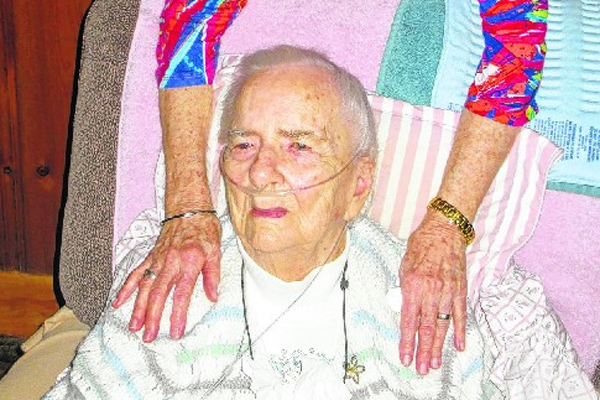 Summers taught students at North LaFayette, West LaFayette, and Fortune Elementary for about thirty years and was a member of First Methodist. Her late husband E.G. Summers was a GA state senator for six terms.
LU shared this article about Summers back in June after her last birthday.


LaFayette Christmas Parade will be tonight at 6. Procession will take the usual route up Main St. from the rec. department to nearly bi-Lo.
Christmas lights in Joe Stock Park already started on Monday night.


CRIME NEWS:
Christopher Henderson, 32, arrested for standing in front of someone else's house and acting suspicious. Police found drugs on his person, of course.
(If you're gonna do something dumb, don't do it with drugs in your pocket. But if he didn't have drugs in his pocket, would he have done the dumb thing they say he did in the first place?)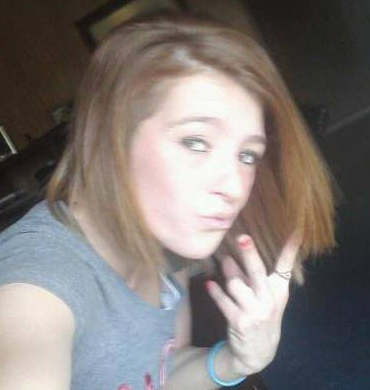 Karisa Humphrey of LaFayette arrested for trespassing and lying to police after she allegedly harassed a family on Enloe St. on multiple occasions. Police say she broke in, wouldn't leave, then claimed to live next door.
Couple of vehicle thefts in the city recently-
White 1991 Chevy S-10 stolen from Sizemore St. on November 24th or 25th. Vehicle has not yet been recovered.
99 Camry stolen from Napier St. on the 26th. In that case the car was found, stolen by a cousin of the owner. Christy Sharp and an unidentified man were arrested a few hours later for stealing the vehicle, damaging the house where it was located, and driving drunk with it.
(Both vehicles were unlocked with keys left inside. That needs to stop.)
Latest local arrests, November 20-26 and (overlapping) November 24-30.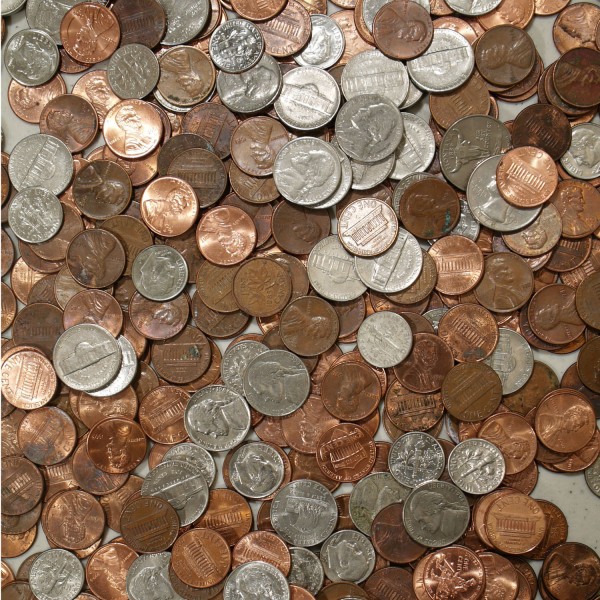 Walker County property taxes are due December 20th – only 17 days away. Did you pay the bill yet?
Most residents are seeing bills $60-$150 higher than last year due to Commissioner Heiskell's huge tax increase. Feel the pinch of that tax increase right before Christmas..


Chattooga County INTENDED to vote on "liquor by the drink" last month, but the county's election supervisor forgot to put it on the ballot. Now county political leaders are saying an elections board should be created to prevent future slips.
They see the need for a multi-member ELECTIONS board, but like Walker still think having a sole commissioner is fine?
What about when your sole commissioner forgets to pass a budget for two years, or slips off to Florida for a month and doesn't have meetings, or drags her feet for a year on changing alcohol laws after voters approve a change? That's what Walker has, but it's like an elephant in the room nobody wants to talk about..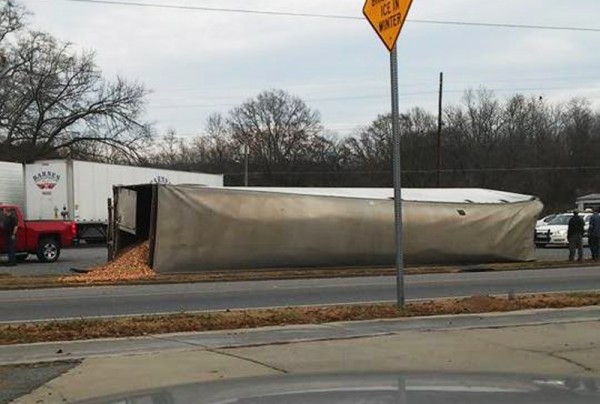 This minor accident next to South Main across from Ace Hardware on Wednesday spilled shavings all over the sidewalk and damaged asphalt in the parking lot where it occurred.


Five-year-old Alabama boy dies from spider bite.
That unreasonable fear of spiders you have? Perhaps more reasonable now.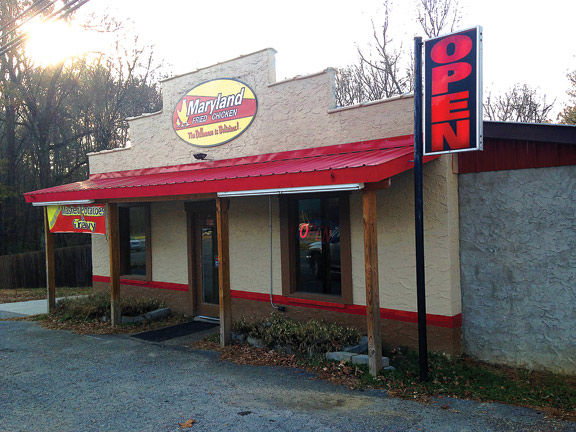 As LU reported days ago, Maryland Fried Chicken reopened last week under new owners. Store is open 10:30-9 six days a week and may soon add a breakfast menu.


Georgia seeks to improve school performance by raising the bar for teachers. Specifically, by making new teachers pass a new tougher test before getting certified to enter the classroom.
Some fear the new rules will cause a teacher shortage, but GA has traditionally had some of the lowest requirements of any state for those seeking to become teachers.
People teaching kids SHOULD be the best of the best; this filters out some of those who aren't quite good enough without adding extra burdens to those already teaching.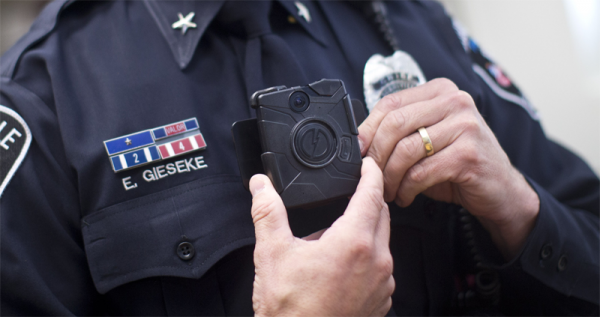 Responding to recent controversies over police behavior, many (including the President) are calling for cops to begin wearing cameras. But strapping a camera to an officer doesn't mean much unless there are firm rules that have to be followed, and penalties for abuse consistently enforced.
(This will never happen in Walker County.)


Ruby Falls introduces new cave-based holiday attraction: "Christmas Underground."
(LU gets no cut of ticket sales despite their use of our name.)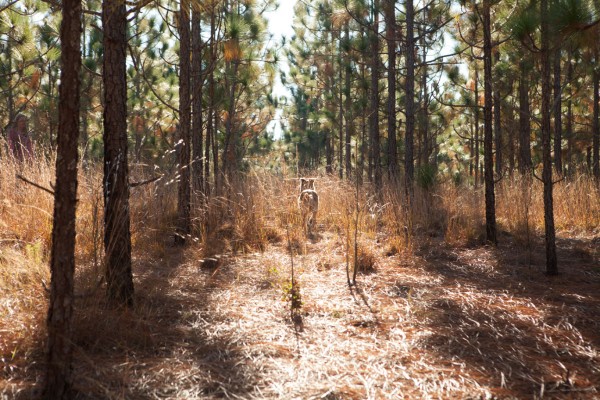 "..you may have never heard of the most Southern dog alive."


GA Supreme Court says private contract companies ARE allowed to supervise probation, in counties that employ them, but prisoners cannot be forced to serve longer sentences for not paying the companies' fees.


For today's links and any breaking news, follow the Underground on Facebook or Twitter.