2014
10.08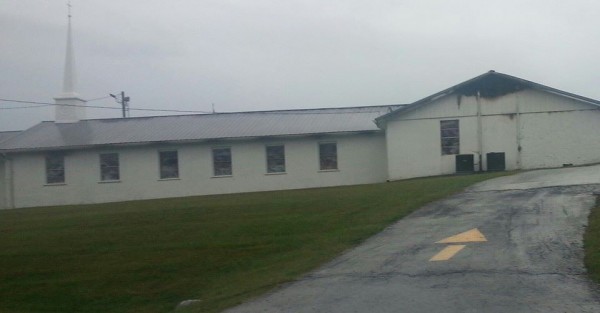 Early last Friday morning Sunnyside Church on Roundpond Rd. was intentionally set ablaze. The building remains standing but is considered a total loss due to heavy damage inside. Sunnyside's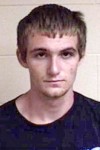 congregation will meet at LHS on Sunday mornings until further notice.
Shortly after the fire was discovered, deputies arrested 21-year-old Brandon Dale Harris, age 21, on charges related to the intentional blaze. Per authorities, Harris wrecked a stolen truck, broke into the church, set four fires inside, and fled on a bicycle. He was apprehended near the high school and transported to Hutcheson for injuries related to the wreck.




LaFayette dodged another storm-related bullet earlier this week when a weather system with tornadic looking activity and large hail passed over the area doing minimal damage. Video below shows hail falling in Catlett:
Losses in Walker County are limited to downed trees and hail-dinged cars, while our neighbors around Ringgold saw homes damaged once again by an EF1 tornado. There were no major injuries in Northwest Georgia, but the weekend's storm will probably be considered the worst to pass over Catoosa County since a tornado killed eight in April 2011.




After a year of delays due to county budget shenanigans, LaFayette library renovations are on the cusp of completion.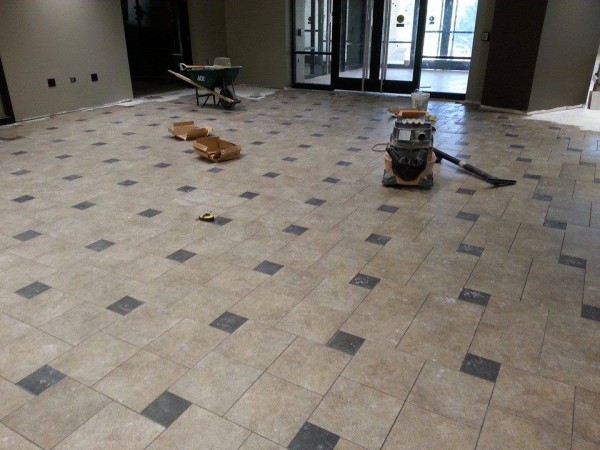 The temporary library in Food Lion will close November 10th. Employees will move everything to the newified old place on Duke Street and reopen there on Monday November 24th.



Idaho man who killed Walker Sheriff's Office K9 Tanja back in June pled guilty last week to a long list of charges, including killing the animal, shooting her handler, and one sexual battery incident he was being investigated for when the shooting occurred.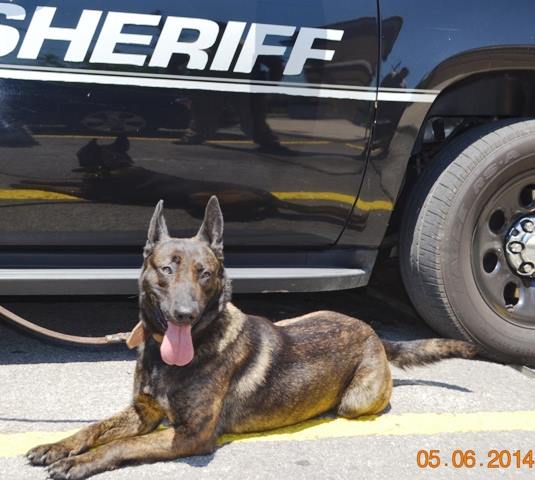 Steven Lee Waldemer will spend 25 years in prison and also forfeits 12 acres of Dade County land, which will presumably be auctioned off by the Sheriff's Office.


WQCH Radio, 10/02/14:

"THE DRUG TASK FORCE ARRESTED THREE MEN ON CHARGES OF MANUFACTURING METH AT A HOME LOCATED SOUTH OF LAFAYETTE IN WALKER COUNTY.
"A WARRANT WAS EXECUTED AT THE RESIDENCE ON MONROE GREEN ROAD, WEDNESDAY. OFFICERS FOUND A QUANTITY OF IMPORTED ICE AND WHAT COMMANDER PAT DOYLE CALLED 'A FULL BLOWN METH LAB'. THEY HAD ALSO RECEIVED REPORTS THAT 'ICE' WAS BEING SOLD FROM THE RESIDENCE.
"ARRESTED WERE THE OCCUPANT, 54 YEAR OLD TEARIA NORTON VANN, AND TWO OTHERS, CONSIDERED 'CO-CONSPIRATORS' IN THE CASE: 42 YEAR OLD ASHLEY TAD TRACY AND 42 YEAR OLD TIMOTHY ALLEN INGRAM. ALL THREE WERE CHARGED WITH POSSESSION AND MANUFACTURE OF METH.
"DOYLE SAID IT'S MORE UNUSUAL NOW TO FIND AN OPERATING METH LAB. THIS WAS THEIR 8th DISCOVERY IN THE LOOKOUT CIRCUIT THIS YEAR, WHICH COMPARES TO 35 TO 50 LABS PER YEAR – TYPICALLY DISCOVERED IN THE RECENT PAST."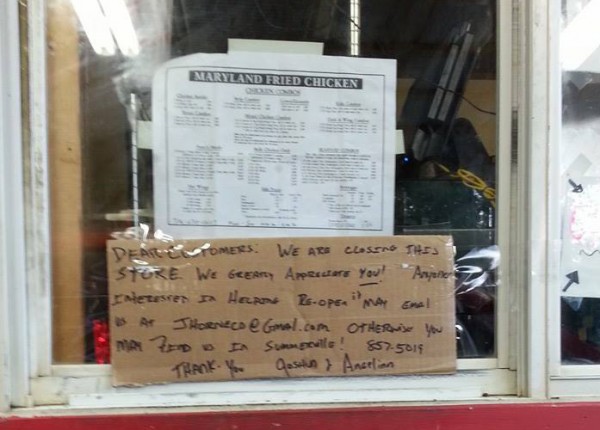 Hope you didn't have your heart set on picking up some Maryland Fried Chicken after work. Or ever.


Various bits of local crime news:
Two weeks ago someone stole the heating and air unit from an empty home on Bradley Ave. $2,000 loss.
An employee at Rafael's had their van broken into and cleaned out while it was parked overnight at the restaurant. $395 loss.
Saturday someone broke into a West Main St. rental house and pulled down the ceiling, stealing wire and fans to sell for scrap. Stolen items valued around $2,500 but the damage done will probably cost more than that to repair.
Plus the latest local arrests: Wallin, Shipman, Ball, Tate, Collins, Rackley.. And hey look it's one of the Gi—-t boys. (Underage consumption AND abuse of prescription drugs. Brilliant.)




Friday night the Ramblers played Southeast Whitfield in Dalton.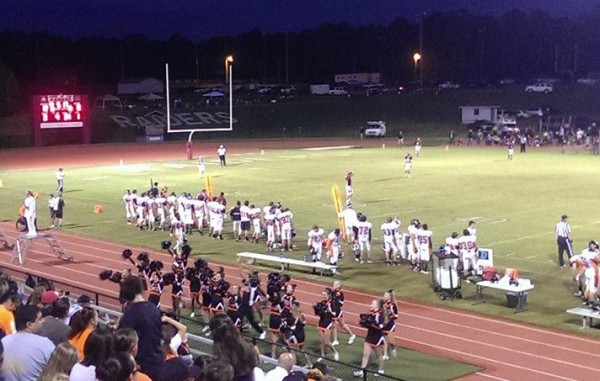 LHS stayed ahead for more than half the game but was finally defeated 48 to 28. Ramblers fall to 2-3 for the year, while Southeast remains unbeaten at 5-0 for the first time in decades. This week the boys will face Heritage (3-2) in another road game.





WQCH Radio, 10/01/14:

"A 26 YEAR OLD LAFAYETTE WOMAN HAS BEEN ARRESTED ON A SHOPLIFTING CHARGE FOLLOWING HER ESCAPE FROM THE BUSINESS.



"EMPLOYEES AT THE SOUTH MAIN STREET DOLLAR GENERAL SAID THE WOMAN WAS OBSERVED PUTTING MERCHANDISE INSIDE HER SHIRT AND FLEEING. SHE GOT AWAY IN A CAR OUTSIDE THE STORE, WITH A MALE DRIVER AT THE WHEEL, BUT EMPLOYEES GOT A CLEAR LOOK AT THE TAG.
"KERI HARDIN WAS IDENTIFIED AND PICKED UP ON THE SHOPLIFTING CHARGE, AND CHARGES MAY BE PENDING AGAINST THE DRIVER, WHOSE IDENTITY WAS NOT RELEASED."
Stealing from a dollar store. Now THAT's worth going to jail for.


13-year-old boy accidentally shot and killed Wednesday in Lexington South Carolina lived in LaFayette until a year or so ago. Ethan Payne still has family in the area.


Latest polling shows Nathan Deal and Jason Carter virtually tied for November's Governor election. The presence of Libertarian candidate Andrew Hunt could force the race into a January runoff vote.
Hunt gains some credibility after being endorsed by Former Dalton Mayor David Pennington, who ran his own failed race for governor earlier this year.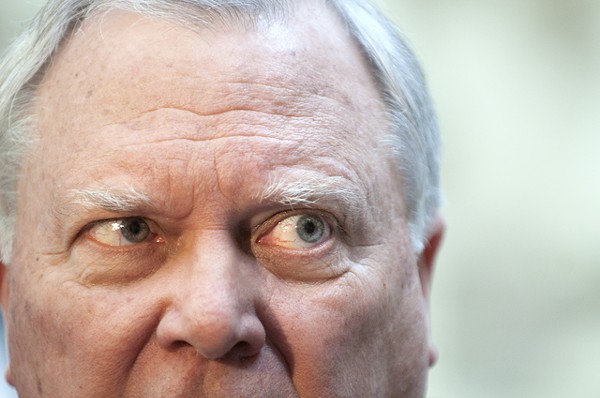 Deal visited Catoosa County this Monday to meet with high-roller campaign supporters and potential donors.
The event, sponsored by Senator Jeff Mullis and Chattanooga businessman Emerson Russell, was described as a "meet n greet," but was only promoted to a handful of influential people. The e-mail was sent to Deal and Mullis' real local constituents, ie those who can write checks with four figure sums without breaking a sweat.




Investigators have decided (for some reason) the Ironman vandal is a local. If you can figure out who it was, the Sheriff's Office has a thousand bucks for you.
A bit of better news out of the event: One Chickamauga man gave up his bicycle tire to help one of the Ironman racers who had a flat due to tacks left in the road.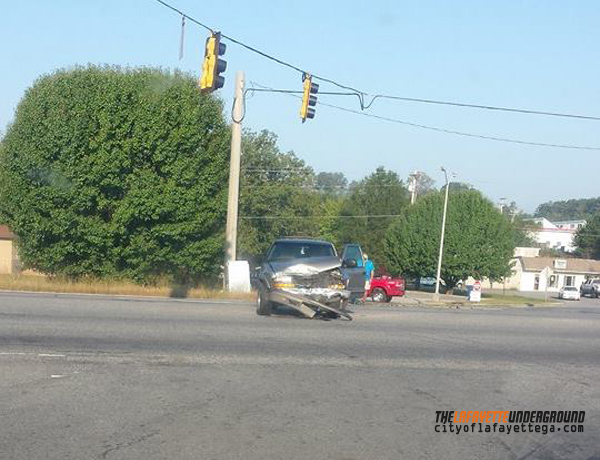 Minor wreck without injuries last Thursday in Rock Spring. Eyewitnesses say the truck ran a red light at the 27/95 intersection.


Former Fairview FD volunteer Carrier Carter, spouse of current volunteer fireman Tracey Carter, was laid to rest last Wednesday. The fire department is still asking for help to raise money for her husband and surviving family.
Please consider throwing in a few bucks to help out a fire fighter dealing with the loss of his spouse AND crushing financial needs.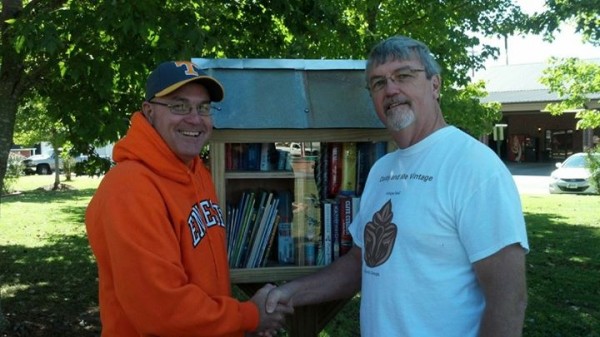 Little Free Libraries now available in several places around town. This one is in Joe Stock Park.
What are the Vegas odds on length of time before somebody steals all the books and the metal roof for drug money?


Ao far this year the city has repaired or replaced 68 yards of road sidewalk, mostly along Main Street. Plans are to upgrade more sidewalks in the next year, but so far the city doesn't seem to have a plan for adding new ones in dangerous places (like along Round Pond Rd or Probasco St) where people walk on the shoulder.


Voting is core to democracy. The people SHOULD have opportunity to vote on controversial issues and matters of importance that impact them.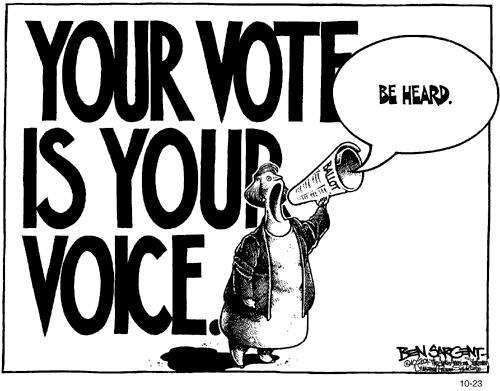 For whatever reason, various local leaders have stood up to say we don't have a right to vote on the issue of keeping or changing sole commissioner government in Walker County. They insist we don't need or want a commission, and feel so confident in the position they refuse to actually let us vote on it.
Demand a voice – demand a vote. Sign the Sole Commissioner Vote Petition here online – now over 1,600 strong – or sign in person: Catlett Grocery on Round Pond Rd. or at The Dinner Bell on Chattanooga Valley Rd. in Flintstone.


As mentioned here a few weeks ago, Kids 4 Christ LaFayette has new leadership.


Last month a Sugar Valley man stole a massive tree cutting tractor, then got it stuck in his own backyard septic tank.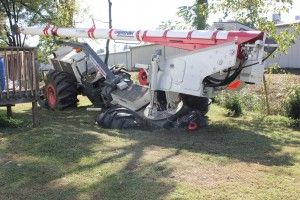 He apparently wanted the machine to cut or move firewood and ended up in literal deep shit.


Chattanooga "hidden cash" scavenger hunt expands into Northwest Georgia, including northern Walker.
Follow Hidden Cash on Twitter: @HiddenCashChatt .


Hope Rebirth Homeless Shelter in Summerville, serving Chattooga and Walker counties, may soon find itself "homeless" too – the building's owner is in bankruptcy and faces foreclosure, a fact he failed to tell the shelter's board until the announcement ran in a newspaper legal section.
Maybe one of the local churches there will step up and buy it during the foreclosure auction, continue to let the ministry use it.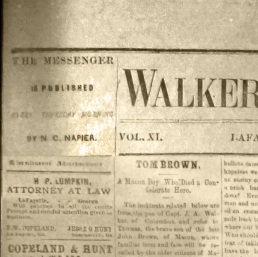 What did the front page of the Walker County Messenger look like in 1878 and 1888?
Funny you should ask that when we have the answer right here.


Local Elks Club expands into Rossvegas gambling.
Gambling is wrong, immoral and illegal – UNLESS it's state sanctioned or done by a charity. Or something.


All campuses of Georgia's public colleges went smoke-free on October 1. the ban includes all traditional methods of smoking and e-cigarettes.
The Arch Conservative blog of UGA responds to the ban with an old essay on smoking and drinking written by Mark Twain.


For today's links and any breaking news, follow the Underground on Facebook or Twitter.