2014
06.27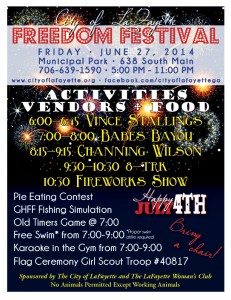 LaFayette Freedom Festival and the annual fireworks show will be held tonight at the main rec. department. Festival officially begins at 5, fireworks scheduled for 10:30 PM.
It's a hot day but the forecast looks good, small chances of storms in the afternoon that decrease as the night goes on. It wouldn't be a real Freedom Festival without a little rain, anyway.
As mentioned in February, LaFayette's fireworks show this year is being held a full week before July 4th because it saves the city half of what the show normally costs – $5,000 vs. $10,000.
(Freedom Festival will also be your last chance to buy a raffle ticket to win a guitar or a trip to Nashville and support the LaFayette library.)
Tomorrow night the city will also present another outdoor movie – Despicable Me 2 – at 9 PM in Joe Stock Park.




Wednesday Chattanooga's supposedly reputable newspaper published an inflammatory article about Mike Lovelady's lawsuit against LaFayette and several city leaders. LU won't share the link because of the inaccuracies in the report, which boils down to a one-sided hit put together by Lovelady or his lawyers.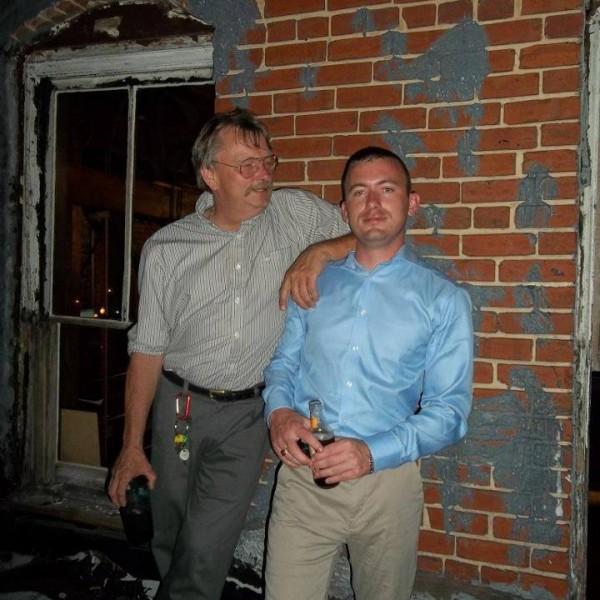 Lovelady accuses the city of a vendetta against him based on a relationship with one councilman's wife and his "son" Gary, but fails (again) to address what the city actually said he did: storing hard liquor in the business and serving it to employees (some underage) in violation of city and state rules.
There WAS an inappropriate (non-physical) relationship between Gary Lovelady and the woman, which resulted in some inappropriate photos. (She wasn't the only one, by far, he's been involved with.)
As LU mentioned back in February, Lovelady tried to use the pictures as blackmail to get himself out of trouble. He told the police chief about those when he was being investigated, said he would get them in the local paper if they took his license away. The local paper wouldn't touch that part, but now the Chattanooga paper has helped Mike complete his threat, making the issue public.
LaFayette has bent over backwards to accommodate the man and his businesses for three years, up to the point where he broke multiple laws. Now that he's been called out for that behavior he's digging up dirt, filing lawsuits, and throwing accusations around to defend himself against charges that he can't dismiss head-on.


WQCH Radio, 06/25/14:

"A DAUGHERTY STREET RESIDENT WAS 'ROUGHED UP' AS SHE TRIED TO BREAK-UP A LATE NIGHT FIGHT IN HER YARD. POLICE WERE CALLED JUST AFTER MIDNIGHT SUNDAY MORNING. WHEN THEY ARRIVED, THE THREE YOUNG MEN INVOLVED IN THE FIGHTING, HAD FLED. THE RESIDENT SAID THEY CHOKED HER AND SLUNG HER TO THE GROUND BEFORE RUNNING.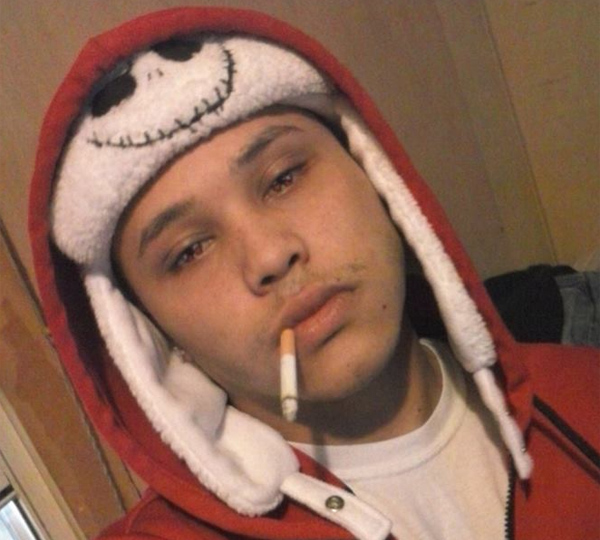 "OFFICERS SPOTTED TWO MEN MATCHING THE DESCRIPTION ON MCLEMORE STREET. THEY REFUSED TO STOP – AND A FOOT CHASE ENSUED. OFFICERS TASED AND ARRESTED ONE SUSPECT, 19 YEAR OLD CORY GAGE LEE OF LAFAYETTE. HE WAS CHARGED WITH SIMPLE BATTERY, CRIMINAL TRESPASS, OBSTRUCTION AND UNDER-AGE CONSUMPTION OF ALCOHOL. POLICE ARE LOOKING FOR THE TWO OTHER SUSPECTS."
An adult present during the fight says Mr. Lee assaulted a 15-year-old girl. Others say the whole thing started over drugs.


A 4-year-old child was hit and killed by a car Monday night in Summerville; the driver kept going but eventually stopped a few blocks away at the CVS.
GA State Patrol has identified the victim as Alexis Evans. The driver has also been ID'd as Haley Lloyd, age 18. No charges have been filed against Lloyd at this point and may not be if the tragedy is ruled purely accidental. A full report on what happened is expected out any time now.
A memorial service / candlelight vigil for the deceased child will be held at 8 tonight in Summerville's Dowdy Park



17-year-old Christian Hall was killed by a train while walking on railroad tracks near Ringgold Wednesday night.
Authorities will not clarify specifically where the fatal accident happened, only saying it was a railroad trestle south of Ringgold. Hall's reasons for being on the track are unknown, but no foul play is suspected.



Closer to home, an accident (without injuries) in downtown LaFayette Tuesday.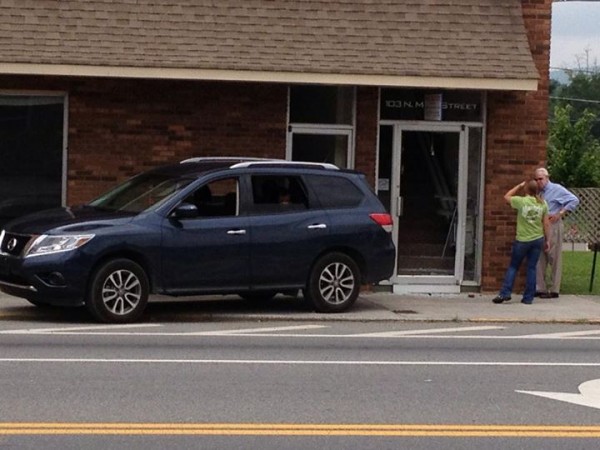 This minivan with no driver (but children apparently left inside) backed into the Shell building on North Main next to pocket park. Per sources the vehicle was initially parked at Chapman's Jewlery and somehow managed to back through the busy Villanow/Main intersection and into this building across from the Walker County Messenger office.


Details of Hutcheson's counter-lawsuit against Erlanger now released. Hutcheson leaders now claim ERLANGER overbilled Medicare, and forget whose piss-poor management of the hospital led to the Erlanger deal in the first place.
Commissioner Heiskell adds more jabs to Erlanger in the report, and says Hutcheson is doing much better now even though she just gave them another million dollar loan to keep the doors open.


Dade County's multi-member commission has created and approved a fiscal 2015 budget.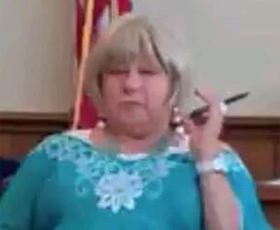 Meanwhile back here in Hazzard County, Boss Bebe hasn't gotten around to her fiscal 2014 budget and probably won't until August or September.
Heiskell also hasn't finished new county rules for serving liquor in restaurants. She updated the media on that process, saying "..I ain't got it ready."
(Maybe she just needs a little more time to taste everything?)



Fire reported Tuesday morning at Kids4Christ inside an air conditioner. LFD responded, no damage done.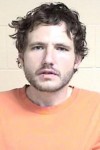 Earlier this week Chickamaugan Joshua Michael Fowler pled "not guilty" to charges of beating his grandmother to death.
Fowler was arrested in March after the 75-year-old was found dead in her home.
Law enforcement officials say they found blood in his vehicle and drugs in his system.


Economic reality claims more hobby-based local businesses: Daddy and Me Vintage on the square will be closing in late July (maybe), and Queen City Complete Car Care will be finished today.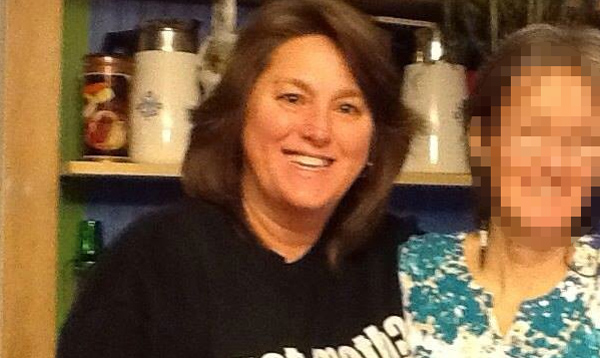 Marie Creech still hasn't been found. She disappeared from Trenton on June 4th. Family members are offering a $1,000 reward for anyone who can help find her.


Bounkham Phonesavanh, 19-month-old injured in no-knock police raid on May 28th, is still hospitalized. This piece about the raid and his family was written by the child's mother.
Elsewhere in the land of police abuse, counties of Fulton and Laurens are being sued on behalf of a 47-year-old Dexter, GA woman who was arrested in a case of mistaken identity in 2012. After ignoring her pleas for five days, officers finally released her in downtown Atlanta in the middle of the night.
The original suspect was connected to two different social security numbers, one of which belonged to the woman arrested.



This week's Emergency Services "Lunch and Learn" class was canceled due to lack of participation. July's class on Stroke Awareness is still available but will only be held if at least ten people register by the 2nd – next Wednesday.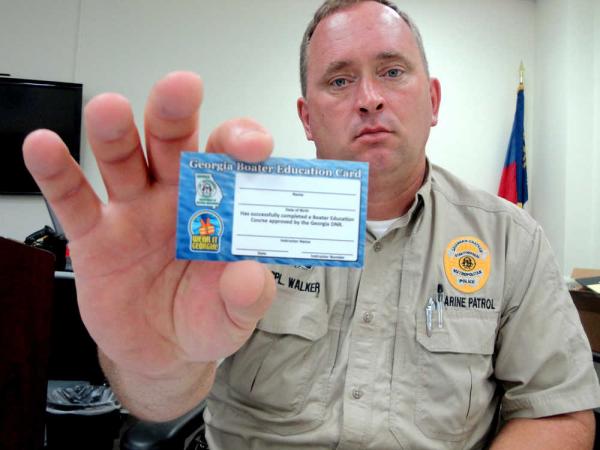 Beginning next week, anyone born in 1998 or later will be required to take a boating safety course and get the equivalent of a "boating license" to operate a motorboat on public waterways in Georgia.
(Hopefully the classes will be taught by Mrs. Puff.)


Two customers claim they were given counterfeit change at Summerville McDonalds in the same week.
One of the bills was a $10 and the other a $1, which is rarely faked since making them typically costs more than they're worth.


Four years ago this week LU posted one of its most read and discussed articles of all time: an editorial about the sorry treatment and dilapidated condition of the old LHS football field.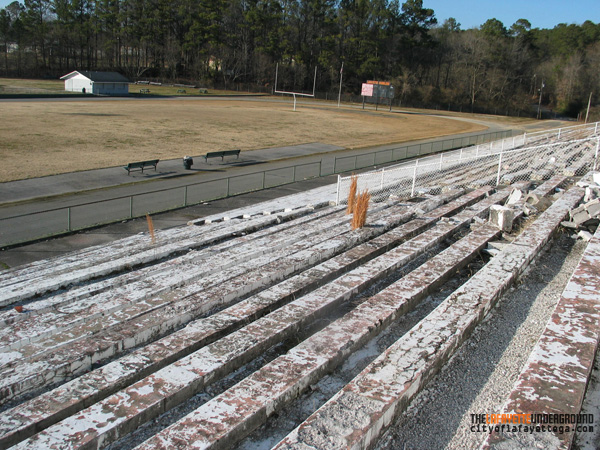 The article resulted in a lot of community interest in the field and a demand for the city to bring it back into usable shape, but ultimately resulted in nothing but destruction at the site which still isn't usable for anything except running laps.
As the article states, the ideal would have been for LaFayette to restore the field and its seating, to use the site for things like public movies (which are being held elsewhere), concerts, plays, maybe even sporting events. If fixing the seats wasn't possible, LU suggested a grassy slope where the seats were, so people would have somewhere to sit and enjoy a show.
Instead the city bulldozed the old risers into a hole and left the site unusable, nobody can sit in the mess they left behind.
City leaders say there are plans (and a budget) to eventually convert the site into the kind of usable venue LU suggested back in 2010, but time will tell if those ever come to pass.


For today's links and any breaking news, follow the Underground on Facebook or Twitter.