2014
06.11
As LU announced a month ago, LaFayette's new City Manager will be David Hamilton, a native currently working in Alabama.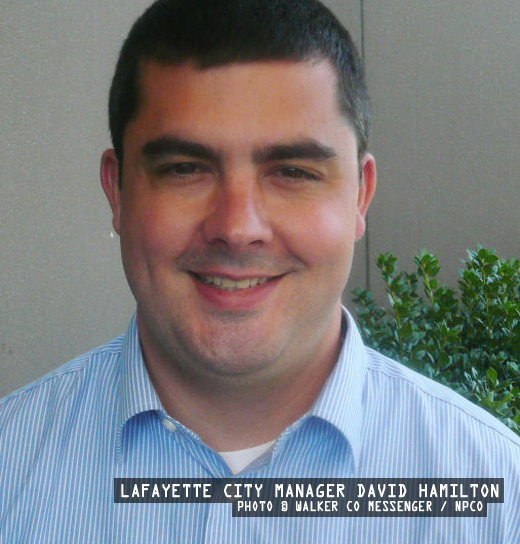 Hamilton, only 33, has no previous experience running any kind of government entity but has a number of business management positions on his resumé. His most recent job was running an industrial plant in Alabama, and he spent some time before that working in management at Roper parent General Electric.
Hamilton will take over the City Manager's office (currently occupied by interim Max Morrison) next Monday, on June 16th.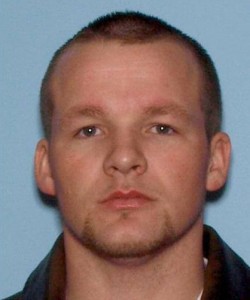 Man spotted using a stolen credit card last week has been identified (by LU readers and others) as 27-year-old Dustin Keith Williams of LaFayette.
Per the original requests, Williams is suspected of stealing a card from a vehicle in the Rock Spring area and then using it the same day inside what appears to be a Walmart (not the LaFayette store.)
He most recently lived on Summerfield Rd. in Noble but has yet to be found by law enforcement. If you know where Mr. Williams is, call the Sheriff's Office at 706-638-1909 extension 238.


During Monday night's LaFayette council meeting, city leaders introduced the new City Manager, approved a list of roads to pave with state funds, raised codes department fees, and floated an idea to let departments spend up to $25,000 without approval from the Council.
"Max [Morrison] also said that the minimum of approval of any purchase over $3000 by council be raised to a more modern price. $3000 was set during the 1970's. Max recommended $25,000 without council approval. Mot-Swanson, 2nd-Bradford. Councilman Bradford amended the motion by tabling it until the July council meeting."
That idea is somewhat troubling. Maybe $10k but $25k seems like a lot of potential for abuse. Hopefully the council will consider a lower amount before their July session. (That meeting will be held on July 24 due to conflicting activities.)



Two years ago this week Austin Whitten, then 15, was injured and partially paralyzed in a swimming pool accident.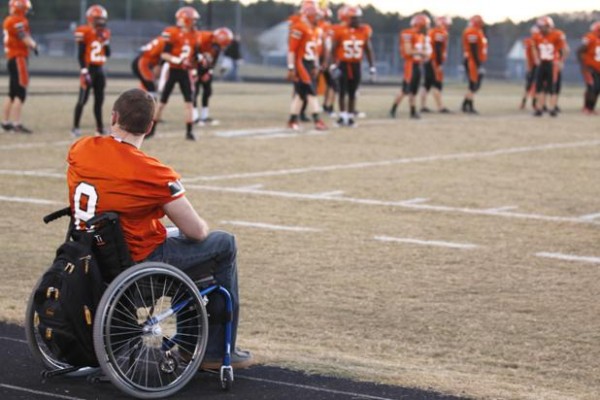 Whitten's family is currently trying to raise $40,000 to cover stem cell treatments in Panama that could reverse some of the damage he sustained.
So far an online fundraiser has collected less than $2,000 of the funds needed.


Cornerstone Bank has purchased a rundown, eyesore trailer park near downtown Chickamaga and is evicting the few people who still live there. They're offering assistance and bonuses to residents who move but tenants are struggling to find affordable housing in the area.
There's no argument that the trailer park is a dangerous, rundown eyesore (even residents admit it's not much of a place to live) but the people who live there now have to go somewhere. That somewhere, however, isn't likely to be inside Chickamauga.
Unlike LaFayette (or Rossville, or Summerville, or even tiny Menlo), Chickamauga doesn't have public housing and seems to prefer its poor (or brown/unapproved) residents just go away.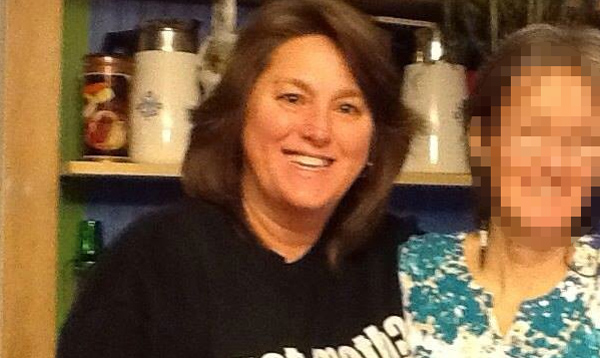 Marie Creech of Trenton went missing last Wednesday morning. She may be driving a gold Chrysler Town & Country van, license PGU-3792. If you see her or know where she could be, contact law enforcement.


LHS FFA will expand next year from one instructor to two, adding nine new "agriculture pathways" for students to choose. The farming program will also add a cow barn and actual cows on the LHS campus next fall.


Jason Carter, Democrat candidate for GA Governor (and grandson of the 39th US President), will be at the Chattooga County Civic Center on Saturday. He'll meet and talk with voters in the area.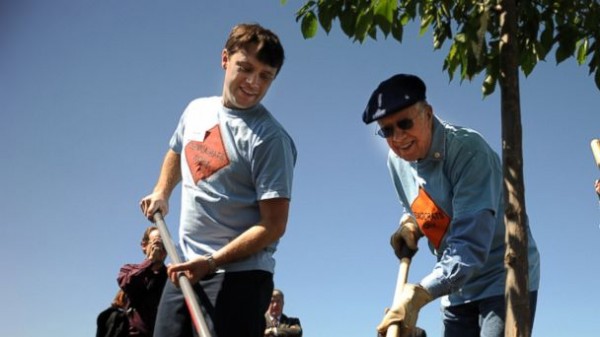 Carter will also visit Floyd and Whitfield this weekend, but apparently has no visits scheduled for Dade, Walker, or Catoosa.
Nathan Deal has visited Walker twice in the last year but both were photo-ops with local politicians, not meeting with voters as Carter apparently intends to do.


Carter won't be in Walker this weekend but Shakespeare will: Classic play "Macbeth" will be performed in LaFayette on Friday, Saturday, and Sunday.


Georgia lawmakers are notorious for putting off important decisions, and one of their favorite ways of doing that is creating special "study committees" to discuss an issue and report back on it.
This year the legislature created a record number of those committees, which cost the state money every day they meet.


Do you like baseball? How about old school, old-fashioned base-ball?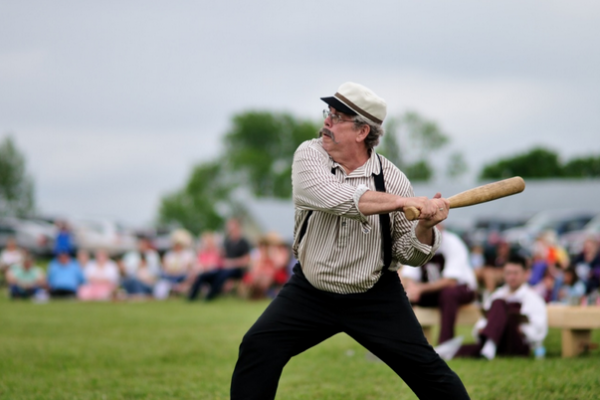 Four teams from the Tennessee Association of Vintage Base Ball will play free exhibition games in Chattanooga at Engel Stadium this Sunday, Father's Day. The association hopes to eventually establish a permanent vintage team in the Scenic City.


Chickamauga Battlefield Park will offer two sessions of day camps for kids, grades 4-8, during July.


State legislators who lose their seats don't have to worry about unemployment. A large number of ex State Senators have been appointed to various committees or state jobs by the Governor after leaving the General Assembly.
(Article doesn't mention Jay Neal of this area leaving his position in the GA House to take a job the governor created for him to work on rehabilitating former inmates.)
Nathan Deal certainly takes care of his people.


"Then said Jesus unto his disciples, If any man will come after me, let him deny himself, and take up his cross, and follow me." -Matthew 16:24
A Georgia Highlands college student has taken that verse literally, planning to drag a cross on his back from West Georgia to the sea in less than two months. John Bessis started Friday in Rome and expects to walk through Bremen, Atlanta, Charleston, and Myrtle Beach in the next forty days.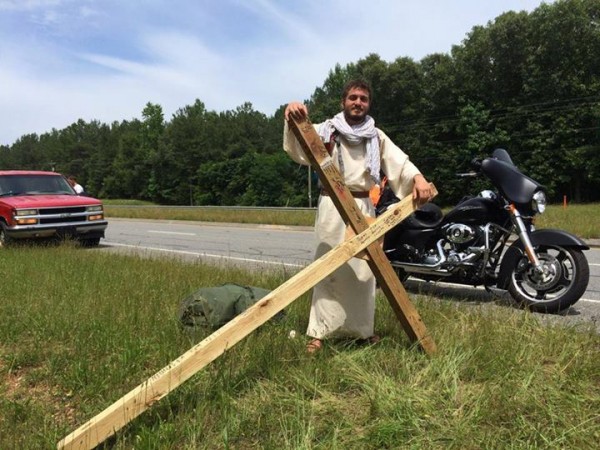 His progress can be followed on Facebook at Taking Up The Cross.


In late May the ACLU sued Georgia over its restrictive ballot access laws.
GA and Indiana both have the country's highest standards for third parties or third party candidates to get on the ballot. That keeps us stuck with Democrats or Republicans forever, despite both parties showing an inability (or possibly unwillingness) to do anything positive for anyone.


GA announces goal to hire an additional 175 DFCS caseworkers by July 1, hoping to take the average worker's caseload to 15 or less.
Currently some social workers in the Atlanta area are trying to keep up with 100 cases, which leads to nothing good.


For today's links and any breaking news, follow the Underground on Facebook or Twitter.