2014
05.17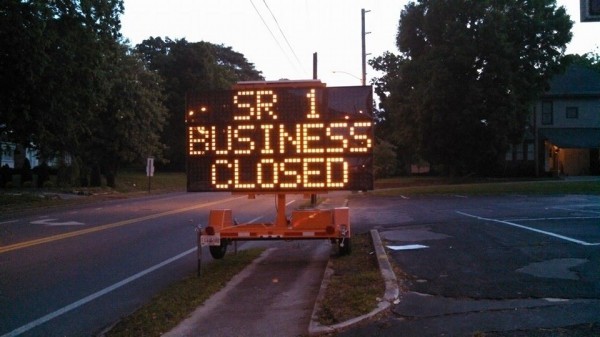 Music on the Square, featuring Marty Stuart and a good number of other well-regarded musicians, will be held today downdown from 10 AM until the early hours of Sunday. Placement of the stage means Main Street is closed all weekend and traffic through town will be tough.
For photos and updates on MOTS, check LU Facebook.
Other events held today: Annual Vietnam Vets BBQ on Homer Cagle Rd, begins 12 noon. Cherokee Rose Festival in Villanow begins at 10 AM. Mission Fest to benefit The Care Mission from 10 to 3 at Joe Stock Park.




Big meth bust in West LaFayette this week..
WQCH Radio, 05/16/14:

"THE DRUG TASK FORCE ARRESTED FIVE LOCALS AT A WEST LAFAYETTE RESIDENCE WEDNESDAY, CHARGING EACH WITH METH VIOLATIONS.
"COMMANDER PAT DOYLE CALLED IT A FOLLOW UP INVESTIGATION BASED ON COMPLAINTS RECEIVED. ALL FIVE WERE ARRESTED AT THE RESIDENCE, 701 MCLEMORE STREET IN LAFAYETTE. HE SAID ALL WERE REPEAT DRUG OFFENDERS, 2 OF WHOM WERE ON PAROLE AND 1 ON PROBATION FOR PREVIOUS OFFENSES.
"THOSE ARRESTED INCLUDE 43 YEAR OLD TERRY WAYNE CROWE, 40 YEAR OLD SEAN EDWARD FLANAGAN, 25 YEAR OLD FRED WILLIAM ELLISON, 26 YEAR OLD BRITTANY NICOLE WALLIN AND 41 YEAR OLD VINCENT LAMAR SAINE. THERE WERE MULTIPLE CHARGES, BUT ALL ARE ACCUSED OF POSSESSION OF METH WITH INTENT TO DISTRIBUTE.
"A SIZABLE QUANTITY OF METH WAS FOUND IN THE HOUSE, AND INVESTIGATORS BELIEVE THE SUSPECTS WERE 'CUTTING UP' THE DRUG AND PACKAGING IT FOR RESALE. A COUPLE OF THE SUSPECTS ATTEMPTED TO EXIT THE HOUSE AT THE BACK, BUT THEY WERE QUICKLY SECURED, DOYLE SAID."

Hutcheson continues a long pattern of stupid actions by selling its half of the (presumably profitable) Battlefield Imaging Center. Money made from selling another unit will go to lower a tiny bit of the hospital's huge debt pile, at the cost of losing whatever income comes from that center.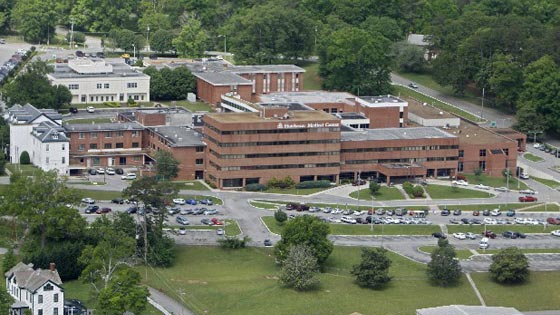 Also ridiculous, Walker County is giving Hutcheson another loan – up to $1 million – days after the county's own credit was downgraded for guaranteeing previous Hutcheson debts.
Don Oliver (attorney for both the county and the hospital) says Hutcheson is doing great, treating more customers than ever, and needs this latest credit line to pay for expenses of doing more business.
Shouldn't the money coming in from doing more business cover the costs of that business? If being busier means needing more credit, they're losing money on every patient who comes in..
Hutcheson's going to burn down financially and take the county along with it.


Early voting turnout state-wide was low. Seems people just can't get excited about next week's election, probably because we've had vote after vote with no break over the last year, and almost every candidate looks and sounds the same.
Actual election will be next Tuesday.
Due to time constraints, LU will unfortunately not have candidate Q&A's for next Tuesday's election. Questions were put together, but there wasn't enough time to send them and give candidates a fair chance to answer and get them posted before the vote.



GPB aired a live debate Wednesday night, featuring Republican candidates for Governor of Georgia. Gov. Deal didn't participate, citing "prior commitments," leaving David Pennington and John Barge to debate with an empty podium.
Gov. Deal told reporters after the debate he didn't need to participate because his record speaks for itself.
It certainly does, but what it says may not be what he thinks.




Walker County's three libraries ask citizens to approve a measure adding a small amount to their sales tax bill to support libraries.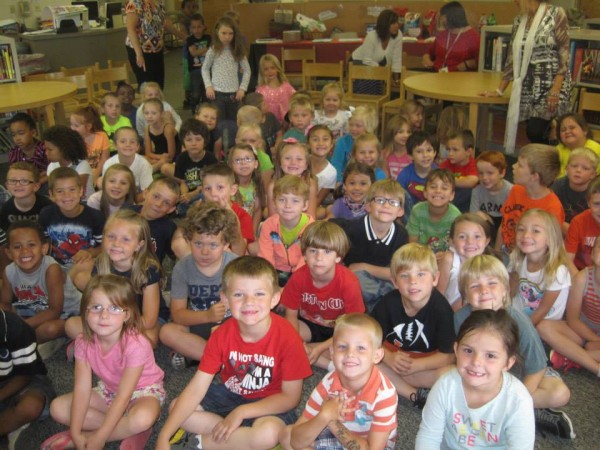 Commissioner Heiskell has intentionally (again) put the people in a position of deciding between higher taxes or loss of vital services even as she continues to waste money on projects nobody would support in an election.
The biggest concern here about this tax is it will free up the tiny amount of county tax revenues currently going to libraries for the Commissioner to blow on other things, but it seems inevitable that she will defund the libraries and use that money for other purposes if the measure passes or not.
If voters approve the library tax, Heiskell will remove their funding from her general fund because they no longer need it. If voters reject the tax, she'll likely remove their funding from her general fund and say citizens don't really want libraries.
The services provided by libraries to kids, elderly people, disadvantaged families in need of Internet access for job searches and similar things, the services provided to students (public, home school, and college students), along with the libraries' genealogical/local history material (including 120 years of newspaper archives not available elsewhere) are worth an extra $10 per year for the typical county property owner.
LU hesitantly endorses the library tax, not because the county is spending money wisely or deserves more revenue, but because rejecting the tax will result in one, possibly two, of the county's three public library branches shutting down, likely for good.


Speaking of projects nobody would support…
Walker County is throwing more money into Mountain Cove Farms, as part of a dream Commissioner Heiskell has had for almost half a century.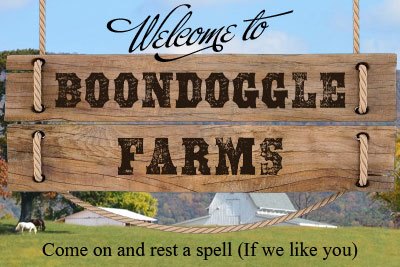 Most people find their dreams and goals through their own funds, risk, sweat, and tears. Thanks to her position as Sole Commissioner, Heiskell gets this handed to her as taxes go up and county credit ratings go down the toilet.
"The first time Bebe Heiskell went to the 'spring barn' at McLemore Cove was in 1966 to see singer Loretta Lynn, who went on to be a country music legend. 'She sat on a bale of hay and sang 'How Great Thou Art,' and then she cried,' Heiskell said."
Bebe was touched because she thought Loretta was singing about her.
(Locals who attended the Loretta Lynn concert in 1966 say it wasn't held anywhere near Mountain Cove Farms.)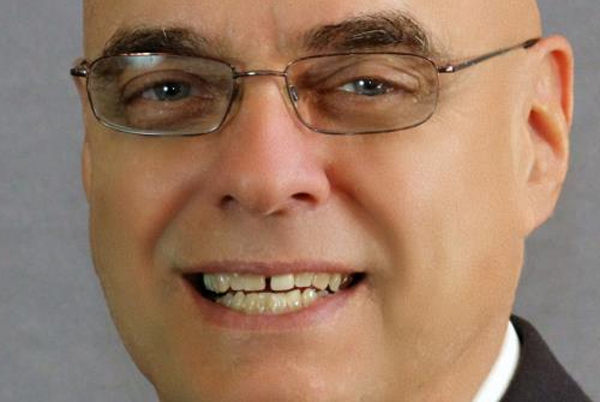 For residents of northern Walker County and all of Dade, considering a vote for Rep. John Deffenbaugh:
During two full years as a State Representative Deffenbaugh (R-Addams Family) has sponsored no legislation beyond ten resolutions honoring various people and groups. Have issues like commending the Dade County High School Lady Wolverines and honoring the retirement of LaFayette Mayor Neal Florence (who didn't serve inside his district) been the BEST use of his position as a legislator?
Why vote for somebody who doesn't do anything but put out waste-of-paper resolutions and copy the votes of Senator Mullis?


In 2002 Donnie Allen Hulett shot and killed two volunteers at Mountain Top Boys Home in Villanow. Two years later he was given the death penalty by a Walker County jury; now his lawyers are appealing the sentence.


As expected, federal regulators have adopted a new plan allowing Internet service providers such as Comcast to charge content providers like Netflix, Hulu, Facebook, or even the LU blog a higher fee for "direct" access to customers.
The rule prohibits slowing down sites and services that don't pay, but allows ISP's to speed up ones that do – sounds like prohibiting a half-dozen of one thing while allowing six of the same.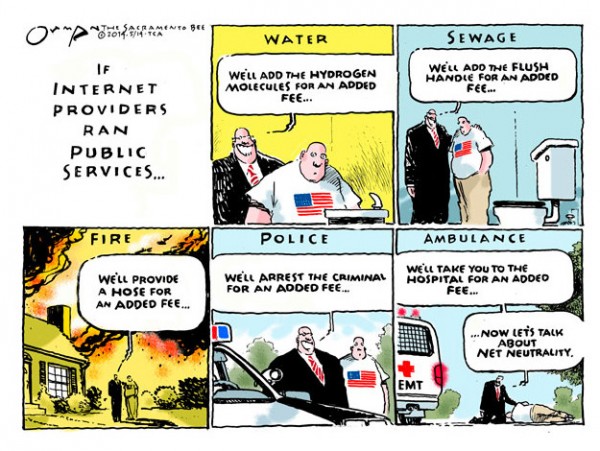 A Comcast executive recently spoke at an industry meeting, bragging how his company will eventually charge every customer for the amount of Internet content consumed, regardless of the law or any pending corporate mergers.




Rossville is the only city in Walker County without legal pouring of beer or wine. Grossville City Council took steps this week to join the pouring club in hopes of attracting several new restaurants.
It'll likely only bring about beer sales in the city's existing slummy bingo halls.


A month ago LU mentioned this deteriorating house at 210 Villanow St. as part of the city's ongoing struggle to deal with abandoned or neglected property.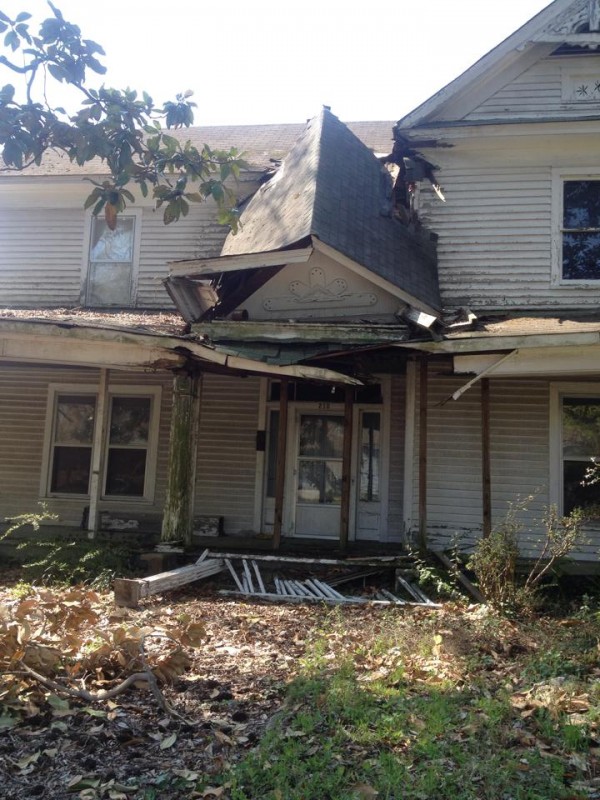 Late last week the house was sold to an owner who "loves" the property and plans to restore it.
A deal to buy the house was in the works before it was mentioned on LU. Since then city leaders have decided to begin more aggressively enforcing nuisance laws, which will hopefully result in a few more neglectful, absentee homeowners selling their holdings to people who will actually do something to improve these kinds of sad eyesores.


Federal funding loss means Georgia has no money for future road construction projects after June.
EXCEPT for this $200+ million project to rehab an Atlanta Interstate interchange. THAT we can pay for.


Over the next two years the shut-down Crystal Springs Print Works mill in Chickamauga will be completely torn down.
Co-owner Steve Tarvin, who's up for reelection to the GA General Assembly Tuesday, previously said the plant would eventually reopen in some form. He still owns the land where it sits.
Tarvin and his main opponent in next week's primary, EBeth Edwards, both had their hands in century-old businesses in the county being closed. Tarvin owned/owns Crystal Springs, and Edwards owned the General Store in Villanow which closed after she sold it to a family from Atlanta.
(Any bets on how long before the county buys the old plant site for "development" ?)


Next week is "Child Support Settlement Week" in Georgia. Parents who owe child support payments can catch up on what they owe without facing penalties.


A former Murray County Judge has been indicted on six charges related to planting evidence in a woman's car after she rejected his sexual advances and filed harassment charges against him.
Her civil case against the judge was dismissed back in February.


Woodstation UMC, on Hwy. 151 between Naomi and Ringgold, will be hosting arts camp this summer. The church will also have music lessons for kids.


For today's links and any breaking news, follow the Underground on Facebook or Twitter.