2014
03.29
Thursday during a business meeting, Commissioner Heiskell announced that she will raise county property taxes this summer by at least one mil, possibly more. (1 mil is $1 for every thousand in property value.)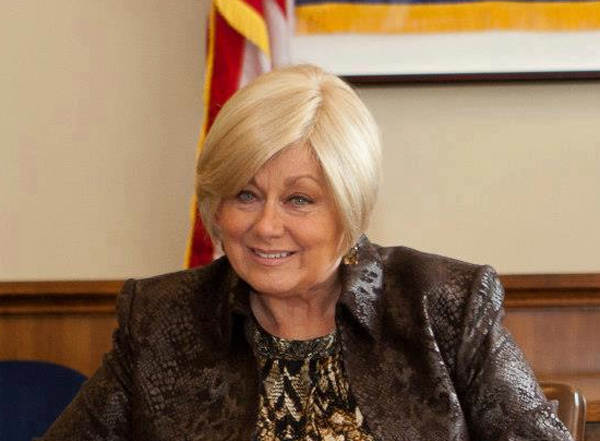 Last year voters were told to renew SPLOST so she wouldn't have to raise property taxes. With her pet project fund secured, it's back to the business of screwing everyone over.
WQCH Radio, 03/28/14:

"EXPECT WALKER COUNTY PROPERTY TAXES TO GO UP THIS YEAR. COUNTY COMMISSIONER BEBE HEISKELL SAID IT'S BEEN 10 YEARS SINCE SHE RAISED TAXES – BUT THE TIME HAS COME.
"'IT COULD BE A MILL… MAYBE MORE' SHE SAID. AND IF VOTERS SHOULD PASS A DEDICATED LIBRARY TAX QUESTION ON THE MAY 20th BALLOT, A NEW QUARTER-MILL TAX WILL BE ADDED FOR THAT PURPOSE, AS WELL.
"AT HER BUSINESS MEETING THURSDAY, HEISKELL SIGNED A RESOLUTION AUTHORIZING A NEW 'LINE OF CREDIT' IN THE FORM OF A TAX ANTICIPATION NOTE. 'WE'RE TRYING TO TAKE ADVANTAGE OF THESE LOW INTEREST RATES BEFORE THEY GO UP', SHE SAID. THE LOAN INTEREST IS ZERO-POINT-78 PERCENT, AND THE LINE OF CREDIT IS NOT TO EXCEED 7.7-MILLION DOLLARS.
"HEISKELL SAID SOME COUNTY EMPLOYEES HAVE NOT HAD A RAISE IN SEVEN YEARS, AND THE COSTS OF OPERATING COUNTY GOVERNMENT CONTINUE TO RISE. HEISKELL ADDED 'IF I DON'T RAISE TAXES THIS YEAR, THE NEXT ONE IN THIS OFFICE WILL HAVE TO.' SHE THEN ADDED THAT SHE IS PLANNING TO RUN FOR RE-ELECTION AT THE END OF THE CURRENT TERM.
"THE TAX ANTICIPATION NOTE IS A SHORT-TERM LOAN THAT WILL BE PAID IN FULL, WHEN PROPERTY TAXES ARE COLLECTED AT YEAR'S-END."
She's told media there's been no increase in the last ten years – that's a lie by any definition. She raised taxes in July 2010 by half a mil. She also raised taxes in 2005, 2004, and 2002. Total increases since she took office in 2001? 2 mils. And now she needs at least an additional mil to keep the county going without these increasing annual loans.
Chattanooga Times Free Press, yesterday:

"'I haven't raised taxes in over 10 years,' said Heiskell. 'Our expenses are getting higher and higher as we operate on the same amount of money. If I don't do it, somebody else will have to.'"
Haven't raised taxes in over ten years. WQCH from FOUR years ago:
WQCH Radio, 07/30/10:

"WALKER COUNTY GOVERNMENT HAS APPROVED THE PROPOSED HALF-MIL INCREASE IN PROPERTY TAXES, AND BY THE THIRD AND FINAL PUBLIC HEARING LAST WEEK, COMMISSIONER BEBE HEISKELL SAID CITIZENS ATTENDING HAD 'COME TO UNDERSTAND THE NEED.' HEISKELL SAID EVEN A COUPLE OF TEA PARTY MEMBERS ATTENDING WERE CONVINCED THAT THE COUNTY HAD DONE WHAT IT COULD – TO HOLD COSTS DOWN."
Meanwhile Walker County has no fiscal 2014 budget, just took $4 million of property off the tax register by purchasing it with SPLOST funds, and is spending money to set up a county fair at Mountain Cove Farms, a facility which probably costs a half-mil in property taxes a year to operate with no real benefit.
The county's annual audit for fiscal 2013 (which ended in October) should be available in the next four or five weeks. When that comes out we'll see exactly how much Bebe's actually done to save money vs. throwing it down a black hole. LU's bet is on the hole…




LaFayette leaders, on the other hand, say the city should be run like a business, since almost all of the town's operating budget comes from selling utilities to residents.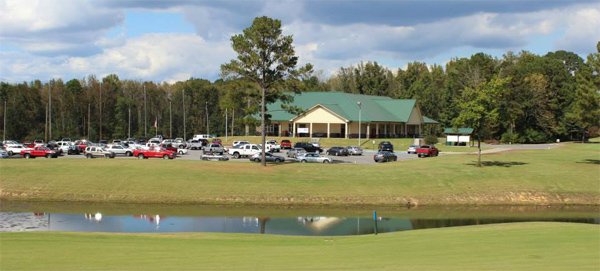 The city's "business" should be cutting out fat to become solvent and keep those utility rates low. Cut down to the basics.. Fire, police, road/streets. Regular recreation and pool "so the kids have something to do." And not much else.
The biggest financial burden in the city with no proven return is the golf course, but city leaders won't deal with it because it'd be political suicide from those deep-pocket people who actually call the shots.
Using the hundreds of thousands of dollars the golf course eats up to lower utility costs a bit would do more to bring in people and businesses than the course itself does – but in Walker County (county and city alike) it's apparently better to throw money away, cross fingers, and make the community desirable through more wishful thinking.
Maybe that's why the county and city are getting along so well as of late.



Over the last few weeks, bills passed by the State Legislature have been discussed and votes examined, but what about the proposed bills that died? Most of them never got up to a vote, due to committee leaders picking and choosing what the rest of the General Assembly would get to weigh on.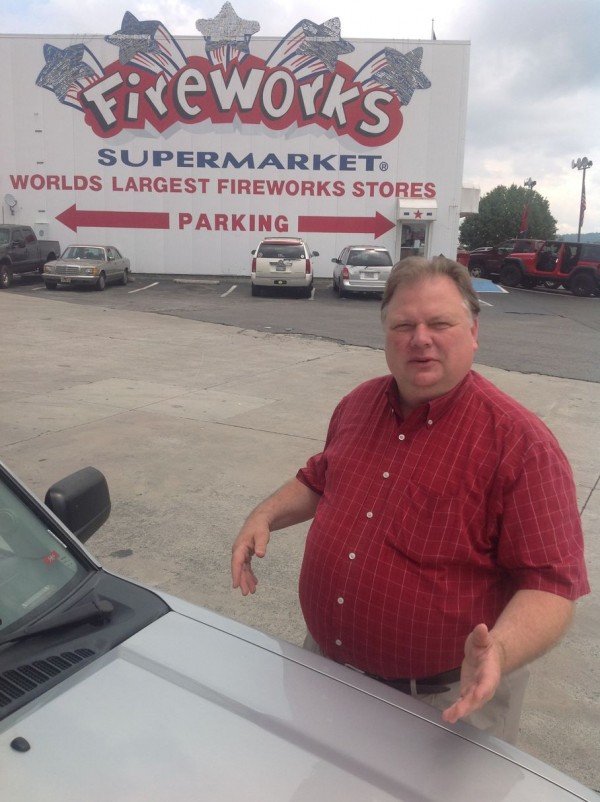 Bills that didn't have a chance include HB1 (asset forfeiture reform), HB 874 (allow homeowners to sell extra power from solar panels), HB 891 (shorten early voting), HB 2013 (protection of religious freedom), SB 174 (reform of brewery laws), and SR 1031 (English as official language for GA). The medical marijuana bill mentioned multiple times here also didn't pass, as noted before. A majority of proposed legislation never makes it past the planning stage.
One of Senator Mullis' top priorities – legalizing and heavily taxing fireworks so his home shows are finally legally – was also lost in the rush to finish the session early so incumbent legislators could get home and start campaigning.



More as-yet-unsolved crime in LaFayette:
WQCH Radio, 03/28/14:

"LAFAYETTE POLICE HAD A COUPLE OF 'ENTERING AUTO' AND THEFT REPORTS, WEDNESDAY MORNING.
"DURING STATE COURT SESSIONS, A NUMBER OF PEOPLE TYPICALLY PARK ACROSS THE STREET AT THE FIRST UNITED METHODIST CHURCH LOT. BETWEEN 9 AM AND 1 PM WEDNESDAY, POLICE SAY SOMEONE ENTERED TWO UNLOCKED VEHICLES, TAKING A POCKETBOOK FROM ONE AND A WALLET FROM ANOTHER.
"ANYONE WHO WITNESSED SUSPICIOUS ACTIVITY IN THAT AREA ON WEDNESDAY, IS ASKED TO CONTACT LAFAYETTE POLICE."
No matter where you park in town, don't leave valuables inside and be sure to lock up.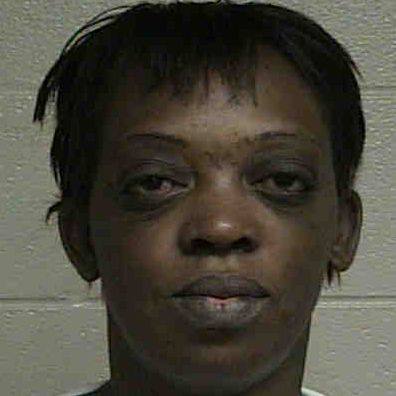 Authorities are seeking 41-year-old Janice Davis of Chickamauga. She's been missing for nearly four weeks.


Walker County Board of Education is spending $124,000 to purchase new iPads and MacBooks for several county schools. Funds came from federal sources.


Latest resident of the Villanow/East Armuchee area is well-regarded horse trainer and stuntman Tommie Turvey. Turvey purchased a farm near the Walker/Chattooga line where he'll continue to train animals for TV and movies. He's trained horses for Budweiser commercials and one of his animals was prominently used in "The Walking Dead."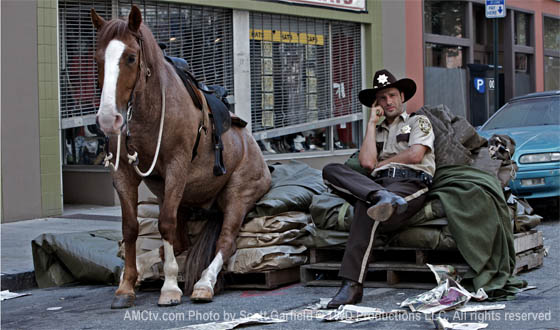 Villanow area is a real hotbed for horses.. Casey and Son Horseshoeing School is out there, so is Paradise Arabians and some smaller outfits that work with equines.


Charlie's Cafe' on the square opened Tuesday. New eatery, replacing Susie's, has breakfast, lunch, and dinner.
Check them out and let LU know what you think.


Plan to make Chickamauga Battlefield as inaccessible as possible without closing it outright moves forward.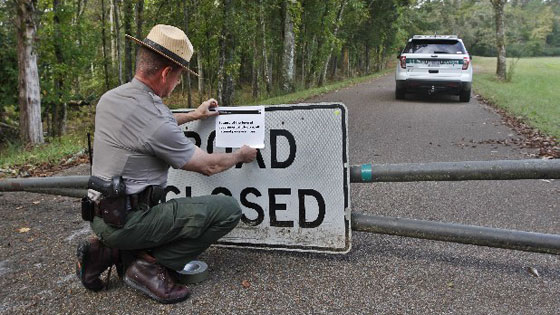 Cathleen Cook, superintendent of Chickamauga Battlefield (who likely had input on the decision to close park access), will be retiring next week after four years. She'll be replaced, at least temporarily, by head park ranger Todd Roeder.



Rossville man driving a stolen car crashed into other vehicles while being chased by police, ended up slamming into the back of Fort Oglethorpe's K-Mart.
Driving a car into the Fort O. K-Mart likely did thousands of dollars in improvements..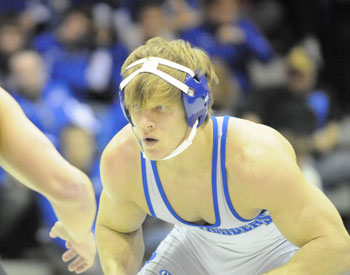 25-year-old Ian Stephens, who attended LHS and Ridgeland, chosen as one of 32 mixed martial arts fighters to appear on "The Ultimate Fighter 19." Show starts April 19th on Fox Sports 1 – channel 78 for those with Comcast.


Last week Channel 3 ran a story about a family raising money for a $10,000 insulin pump. Faith Lewis of LaFayette saw the report and donated a pump that had belonged to her late brother Johnny.
Good job Faith.


GA Attorney General and AG's from five other states are asking the FDA to change its mind and un-approve a new painkiller – Zohydro – graded at least five times stronger than Vicodin.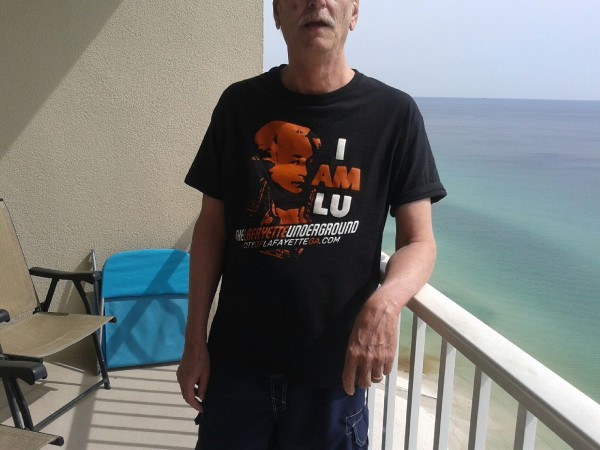 Looks like LU made it to the beach this week.. (Oh if only.)

Retired Alabama football coach Gene Stallings will be the guest speaker for this year's FCA Banquet. Event will be held on April 8th, location TBA, with proceeds benefitting Fellowship of Christian Athletes for Walker, Catoosa, Chattooga, and Dade. Tickets start at $1,000 for a table of eight.


Student school records in Georgia are now completely computerized and stored on a central database. Information retained includes attendance, test scores, and in some cases even homework.
The system is supposed to help teachers anywhere in the state provide custom teaching material for kids based on their strengths and weaknesses, but many are concerned about invasions of privacy and data-sharing with the federal government.


For today's links and any breaking news, follow the Underground on Facebook or Twitter.