2014
03.12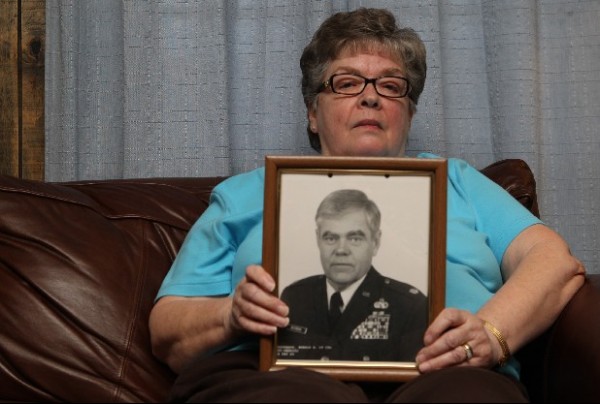 Girlfriend of man who shot Ron Westbrook last fall in Chickamauga has been identified as Terri Huskey. According new reports, Huskey initially told investigators she warned her now-ex-boyfriend Joe Hendrix that Westbrook wasn't dangerous before he went out and killed him.
"Franklin, the prosecutor, said it was unclear whether Hendrix heard his then-girlfriend's comment. The woman seemed cloudy about whether Hendrix acknowledged her warning, and she could not remember what Hendrix said in response. Hendrix's attorney, Lee Davis, said Hendrix did not believe his then-girlfriend made any such statement."
In other local killing news, new info about three violent deaths over the weekend: Jackson/Shropshire shooting in Naomi, Officer-involved shooting in Chattooga County, and gas station murder in Dalton not previously discussed on LU. (The suspect in that case was finally arrested yesterday in Atlanta.)
Latest details about the Chattooga County death say a county deputy shot – and killed – a man who fired at the officer and then refused to lay down his rifle. Walker County SWAT was involved in the incident afterwards. Man killed has now been identified as 60-year-old Herbert Wayne Morehead of Lyerly.
Elsewhere in world-gone-crazy news, a Chickamauga man has been arrested for attacking people with a hatchet.
Spring fever arrived early this year.





Over the last few years Walker County has quietly spent tens of thousands of dollars building walking trails on the path of long-closed Chickamauga and Durham Railroad atop Lookout Mountain. (Plus thousands of dollars in fines for doing the work improperly.)
Much of the work done could now be for nothing after US Supreme Court ruled abandoned railroad property should revert back to owners of adjoining lands instead of being taken over by government.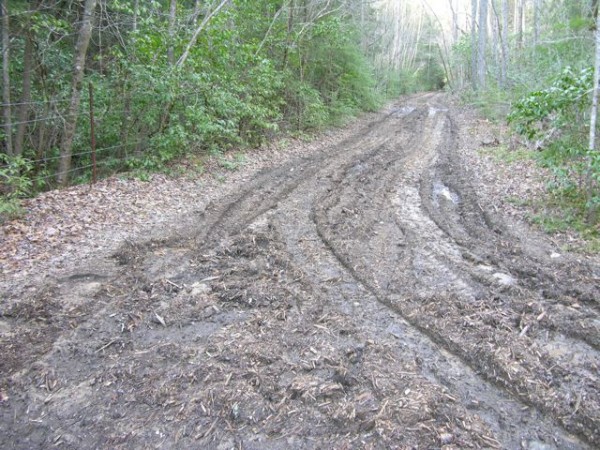 Unless the county (or Norfolk-Southern, or Lula Lake Land Trust, or one of the Davenport-owned shell companies that owns land up there) can produce deeds to the property in question, they have no right to touch any of it.
A whole lot of pissed off property owners on the mountain, who never wanted these trails crossing or butting against their land to begin with, now have a right to file trespassing charges against county workers who continue to dig and build up there. Lookout Mountain will be seeing a lot of new fencing, gates, and NO TRESPASSING signs in the next few days.


As LU told you months ago, a business will soon move into the old Sweetheart Cup building north of town.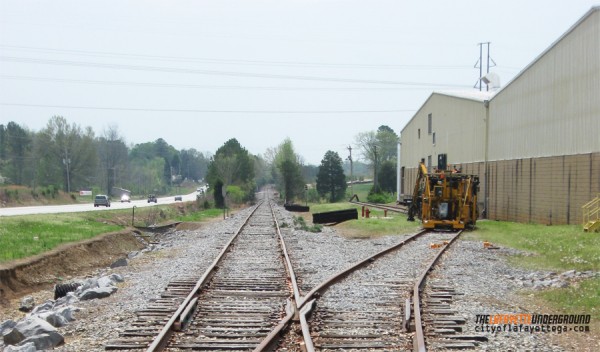 PSI Fibers, which currently has a facility off South Chattanooga St., will relocate this summer to the Sweetheart/Imperial site. The move will allow PSI's concrete fiber business to expand.

The county is trying to take credit for this but local government had no involvement in the deal. The move doesn't immediately add new jobs, and will leave the existing PSI site in town sitting empty.


An accident involving at least three vehicles occurred Monday afternoon around 4 PM in front of Walker County Health Department on Hwy. 136. No serious injuries were reported.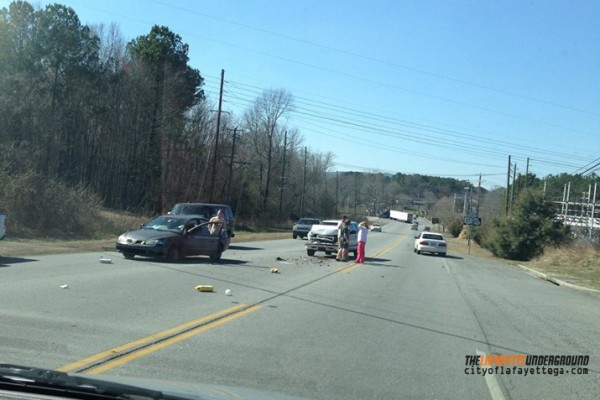 The area is notorious for wrecks because nobody slows down through the area, and if you slow down or stop some jackass will try to pass you in the turn lane.


LaFayette easter egg hunt will be held April 12th. Movies in the Park, with a new screen, will begin again in May.
Last year LaFayette DDA used an outdoor movie screen on loan from Mike Lovelady, but apparently feels he won't make it available this summer for some reason.


Failed GA Ethics Commission has made no progress on nearly 170 open cases in over a year, and recently dismissed an investigation into campaign shenanigans from 2010 because commission employees haven't done anything with the case.
All those stories of corruption you read about from other states like Florida and Illinois? That's just because political problems in those states actually get checked out instead of buried as they are here.


Yesterday a camper/trailer in the 3200 block of Roundpond Rd. near York Rd. burned.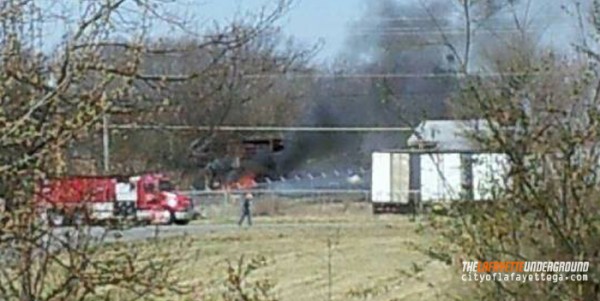 The trailer and nearby rental property are rumored to be a hotbed of drug activity. Fire trucks responded, no law enforcement. Witnesses say fire was put out by burying the entire thing with a backhoe instead of spraying water.


Two weeks ago the GA Senate passed a law preventing tax-funded schools from adopting national "Common Core" teaching material and testing.
If this is approved by the State House and the Governor, maybe next year we won't have third graders being given reading sheets about Brittney Spears for their homework. (Because it would be even worse thinking that a local educator came up with that idea.)
More under the Gold Dome: Georgia House recently approved a bill shortening early voting from 21 days to six. The six days would have to include at least one Saturday, and communities that want a longer period of early voting can ask for an exemption.
Backers of HB 891 say it's an effort to control election costs; opponents say it's meant to keep people from voting. (Tarvin and Deffenbaugh both voted yes.)
If you can't manage to go vote in six days of early voting (plus the regular election day) how bad did you really want to vote in the first place? Six days should be plenty.
Also: When children die of abuse or neglect, how should the state and DFCS agencies handle the investigation? How much information about their lives – and deaths – can then be released to the public?
General Assembly is working on new laws about both those questions, with a stated goal of holding everyone more accountable.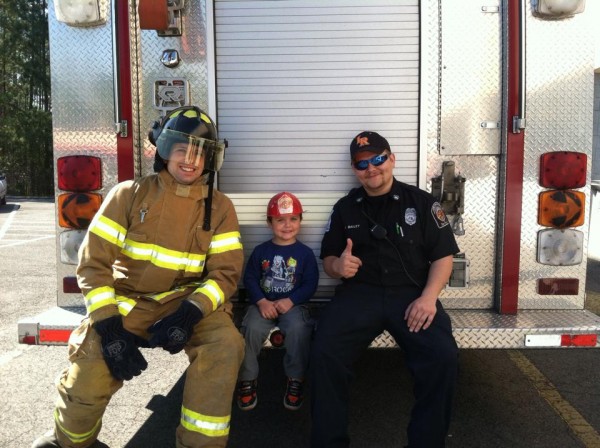 LaFayette Fire and Walker Co Emergency Services paid the library a visit yesterday – for good reasons.


Two years ago, GA Dept. of Labor was relieved of responsibility for providing job training to disabled citizens. A new agency, Georgia Vocational Rehabilitation, was created to handle the task; so far GVRA has failed to deliver; handicapped folks who want to work are left hanging.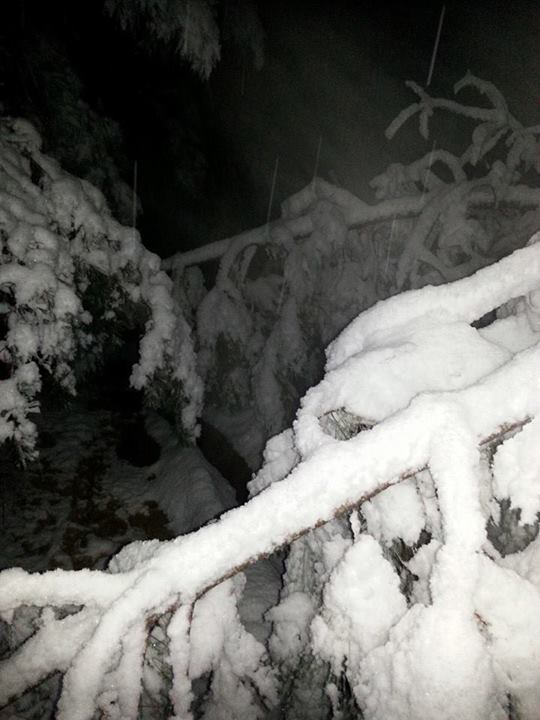 GA Forestry Commission says February's snow storm impacted some 70,000 acres of trees, doing $65 million in damage to the state's timber industry.


Jordan Scoggins grew up in Villanow; now he's a New York based photographer/writer and has art on exhibit in an Ohio museum. He's also released a second book of his work, "Intersection."
Scoggins publishes under the name Luke Kurtis.


For today's links and any breaking news, follow the Underground on Facebook or Twitter.