2014
03.15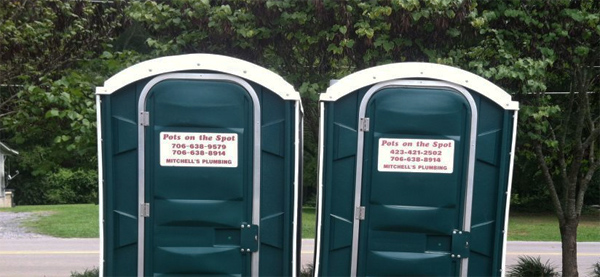 Another local business robbed.
According to WQCH, sometime before 6:30 AM Wednesday a thief or thieves broke into Mitchell's Plumbing on North Duke St. About $2,000 in copper plumbing parts were stolen along with cash from the office. The parts will eventually turn up at a metal recycler; the problem is figuring out which one.
Anyone with information about the theft is encouraged to call LaFayette PD, which is located literally across the street from the burglarized business.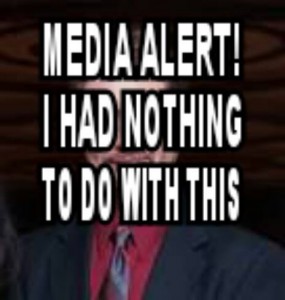 If you've got a business in Walker and plan to expand, be prepared for county leaders to exploit you.
PSI Fibers' announcement about moving five miles north into another building in the same town has been hijacked by Commissioner Heiskell and Rev. Larry Brooks who keep attaching their own names to the news, even though they had absolutely no role in the decision.
In a normal community, business expansion stories would be accompanied by photos of the business. Here when businesses expand the paper slaps up file photos of Bebe.


LaFayette has decided to retain Barwick name on the local airport. The field will still be renamed in a future council meeting, to either LaFayette-Barwick Regional or Barwick-LaFayette Regional. A decision wasn't voted on this week due to responsible members of the City Council being out sick.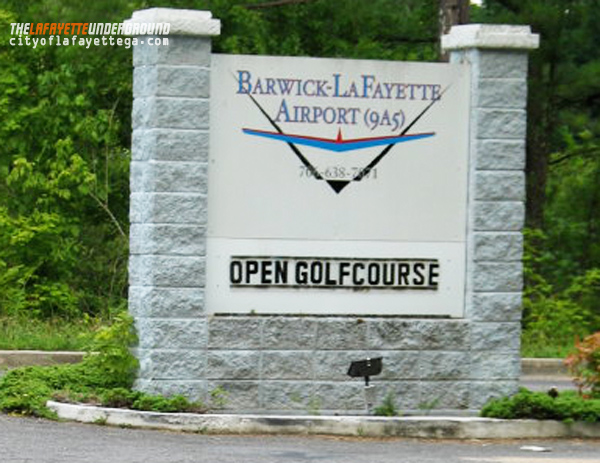 WQCH Radio, 03/12/14:

"THE LAFAYETTE CITY COUNCIL TABLED A REQUEST MONDAY, TO CHANGE THE NAME OF THE BARWICK-LAFAYETTE AIRPORT, BECAUSE BOTH COUNCIL MEMBERS WHO SERVE ON THE AIRPORT COMMITTEE WERE ABSENT DUE TO ILLNESS.
"IT WAS MADE CLEAR, HOWEVER, THAT THE 'BARWICK' NAME WILL BE RETAINED. A SUGGESTION WAS AIRED AT LAST MONTH'S MEETING THAT THE NAME BE CHANGED TO DROP 'BARWICK' FROM THE TITLE. MANY LOCALS EXPRESSED AN INTENSE DISLIKE FOR THAT IDEA AS BARWICK MILLS WAS LAFAYETTE'S MAJOR EMPLOYER FOR DECADES, AND E.T. BARWICK HAD MUCH TO DO WITH THE AIRPORT'S DEVELOPMENT.
"WHEN COUNCIL COMMITTEE MEMBERS CHRIS DAVIS AND JUDY MEEKS ARE PRESENT AT NEXT MONTH'S MEETING, THE WORD 'REGIONAL' IS EXPECTED TO BE ADDED TO THE NAME SO IT'S LIKELY TO BE RE-NAMED EITHER THE 'BARWICK-LAFAYETTE REGIONAL AIRPORT' OR THE 'LAFAYETTE-BARWICK REGIONAL AIRPORT'."
Adding the word "regional" probably has some kind of impact on state/federal funding, grants, or rules…


A string of convenience store robberies ended Thursday when Brandon David McClain was arrested in Catoosa County. McClain is suspected of holding up three gas stations in Catoosa and one in Rossville over the last few weeks. He faces four charges in Catoosa and will likely be charged with more crimes in Walker County later on.



A Dade County forest fire, on the far side of Lookout Mountain, has burned roughly 300 acres. Several smaller fires were extinguished in the last few days in Dade and here in Walker.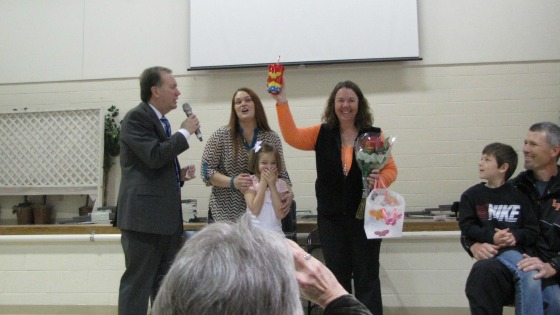 NLE teacher Audra Shepherd recognized and rewarded for saving a choking student's life.


A flawed measure aimed at ending "revenge porn" has passed both chambers of the General Assembly and will likely be signed into law by the governor, even though it's not likely to survive legal challenge under the 1st Amendment. Senator Mullis, Rep. Deffenbaugh, and Rep. Tarvin all voted yes for the bill, HB 838.
Also in Atlanta, a proposal to remove Georgia public schools from Common Core standards will not pass the State House after a committee voted it down.
The bill's original sponsor said he was unable to support it further after the significant parts were gutted out due to pressure from education bureaucrats and the state business community.
"..on Wednesday, [Senator] Ligon complained the bill has been so watered down on the House side of the Capitol that he can no longer support it. 'Big business interests and the top leadership of educational lobby groups have mischaracterized the bill language,' he said. 'Now, potential changes are being considered to the bill.'"
Meanwhile, Georgia's Senate holds up bills passed by State House because House hasn't voted on enough Senate bills. Senator Mullis explains he offered the House "a fig leaf, but was slapped with an olive branch." ..whatever that means.




Congrats to LHS band for getting a high rating during the state music educator's festival.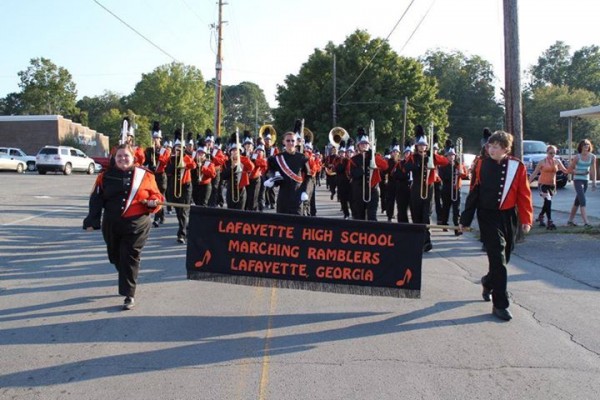 The band is currently trying to raise money to buy new uniforms.


Maryland Fried Chicken is now open on North Main St. in the old dog grooming store. Company started advertising the new location back in August but didn't open until last week.
Have you eaten there yet? How is it?


CBL, owner of Hamilton Place Mall, will be building a new shopping center in Fort O. next to Walmart. Center already has commitments from Hobby Lobby, Ross, Marshalls, Petco, and several other stores – none of which currently have locations in Walker County and likely never will. But they won't have a Maryland Fried Chicken.


Picnooga.org releases more images of material for Johnny Cash Concert library fundraiser.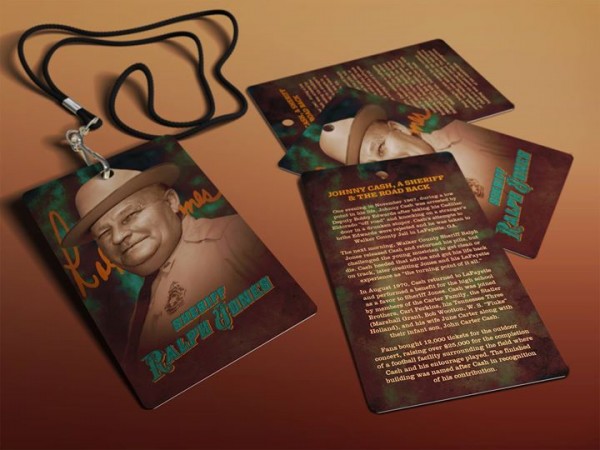 This lanyard/badge featuring Walker County Sheriff Ralph Jones (who played a key part in the concert and Cash's experience in the county jail) will be bundled with the reproduced Cash concert poster given away with donations to the LaFayette library starting next month.


In Chattooga County several businesses and teachers are sponsoring "Snack Packs" providing weekend food for students who otherwise might not eat decently outside of school. They're looking to expand to help more kids but need additional community support.


Almost a quarter-million GA residents are owed unclaimed property or cash, held by the Department of Revenue. Much of it comes from old accounts from businesses that were unable to find the account owners.
There are quite a few names on the list with LaFayette or La Fayette addresses.


21 years ago Thursday the "Storm of the Century" Blizzard of '93 crippled much of the eastern US. Record amounts of snow combined with ridiculously high wind knocked out power and damaged property from Florida to Maine.
Walker County sustained millions in damage (several buildings, including the Red Food grocery store, collapsed) and one fatality.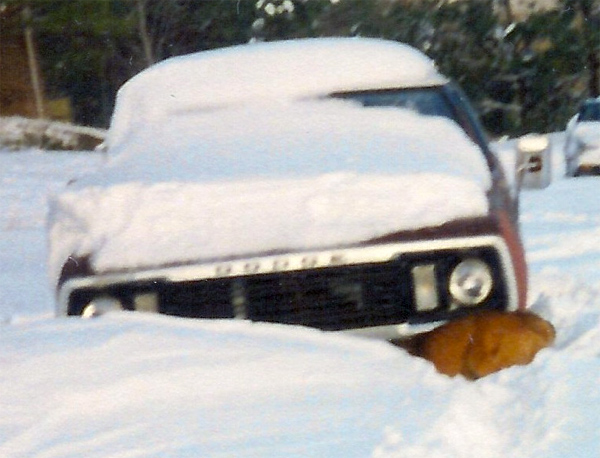 Last year LU asked for photos and memories of the storm for a planned article. Plenty of comments and thoughts came in, but almost no photos. What DID come in is sitting in archives and will eventually post them on a future anniversary of the storm, but more reader submissions are needed. E-mail photos of the blizzard (or other historical images) to lu@lafa.ga.


Family of three bald eagles spotted frequently at Sloppy Floyd State Park in Chattooga County. Might make for a nice weekend adventure…


In March 2011, Walker County voters approved renewing a sales tax for schools. LU warned that the ELOST tax would primarily go to sports facilities and buildings, not to classroom teaching, and residents have since seen that prediction come true.
"Future plans for the old LHS building currently used for the academy are unclear, but the school board has no plans to sell it – making for yet another empty eyesore in the middle of LaFayette."
Three years later we STILL don't have an answer for that question.. What will happen to that building, long term, other than decay?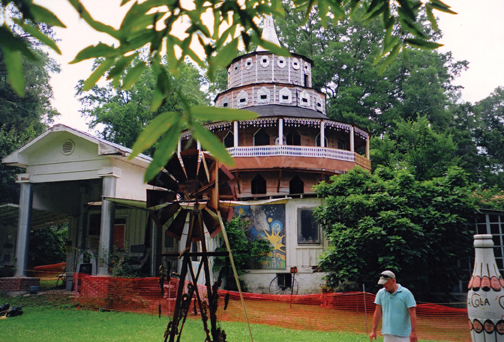 Have you visited Howard Finster's Paradise Garden in Trion? New foundation running the site has made progress in preserving Finster-built structures and adding new amenities to the site.


For two decades the Internet has provided level ground for anyone with skill, with a message to get out, or a need to communicate. More than a few have started successful businesses or careers by using affordable online services to reach a broad audience – not to mention the impact made on politics and society by Web sites like Facebook and blogs like LU.
That may all come to an end as Net Neutrality laws are overturned and Web sites scramble to set up expensive deals with ISP's giving their services priority over competitors.
Another article, with expanded points, but some NSFW language:
"Here's a simple truth: the internet has radically changed the world. Over the course of the past 20 years, the idea of networking all the world's computers has gone from a research science pipe dream to a necessary condition of economic and social development, from government and university labs to kitchen tables and city streets. We are all travelers now, desperate souls searching for a signal to connect us all. It is awesome.
"And we're f–g everything up."

For today's links and any breaking news, follow the Underground on Facebook or Twitter.