2013
11.20
Monday morning around 5 AM, the manager of Pear Pine Mobile Home Park decided to break out a tenant's window and then point a gun inside the home – poor decisions resulting in a three-hour standoff with local law enforcement.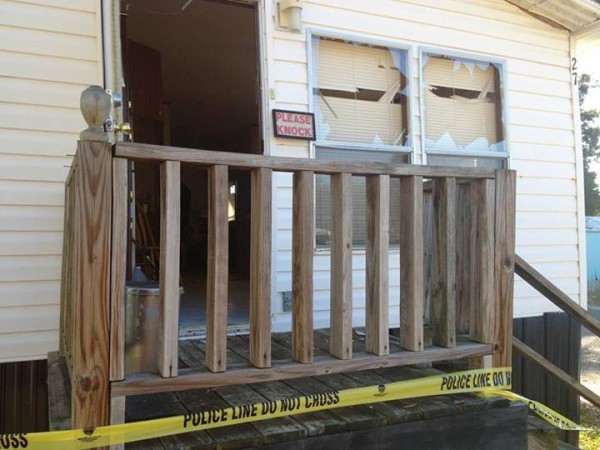 Property manager Gene Fernando Fernandez resisted several law enforcement attempts to talk him into surrendering, but finally gave up after LPD and Walker County SWAT officers chunked tear gas canisters into his own trailer. Fernandez was arrested for burglary and felony aggravated assault, but the weapon he allegedly used was not found.
According to police, Fernandez has threatened residents at Pear Pine several times and even reportedly waved guns at his tenants on more than one occasion since his family bought the ghetto trailer park in 2010.
Pear Pine is located on Jessie Drive, across Hwy. 27 from Jackson Chevrolet at the city's northern entrance. The dilapidated, crime-ridden trailer park is probably the worst place to live in LaFayette, if not all of Walker County – but it's also the only choice some people have. Housing that shitty shouldn't exist, but for some families it's the only thing keeping them from outright homelessness.




In the next ten or twelve weeks, voters in LaFayette will be asked to show up at the polls at LEAST two (if not three) more times. Upcoming elections will be December 3rd (City Council Ward 1 Runoff), January 7 (House District 2 Special Election), and February 4 (HD2 Runoff if needed).
Once that's done, 2014 regular elections begin in March, with more votes following in June. Add in early voting and the local elections office will be open more often than not all the way through NEXT November.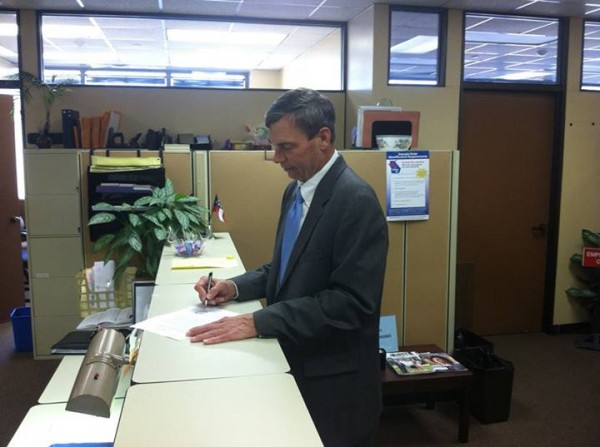 Today's the last day of candidate qualification for the House District 2 special election scheduled on January 7th. Above, outgoing mayor Neal Florence signs up as a candidate for that race in the GA Secretary of State office in Atlanta. By the time qualification ends at noon we should have a better idea who else is interested in replacing Jay Neal as State Representative.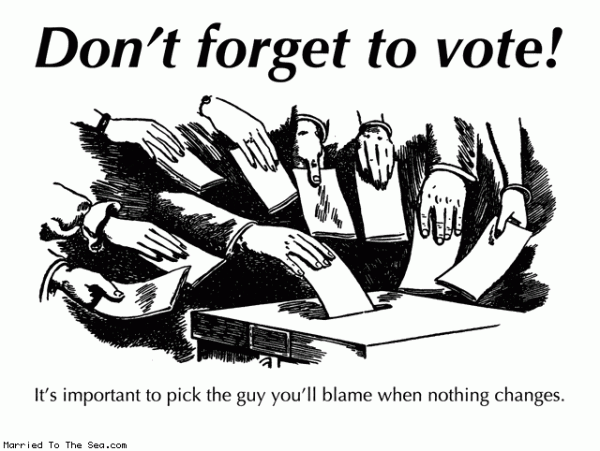 In other election updates, early voting for LaFayette Council Ward 1 runoff began Monday and will run through next Tuesday, November 26th.
Candidates in that race are Beacher Garmany Jr. and Robert Wardlaw. Final voting will be December 3rd.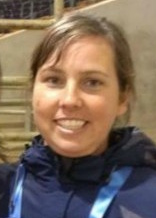 Amy Humble Lanier, 30-something mom of three, was kicked by her horse earlier this month and has ever since been hospitalized with a brain injury. She lives on Lookout Mountain between Menlo and Dade County.
Lanier is well known in the equine community. She was on the Berry College equestrian team a decade ago, and until recently ran Little River Farms in Menlo with her husband. Now she's an employee of Heatherfield Horse Park in Trenton.
Friends are trying to raise $25,000 to help with medical bills and family expenses. So far less than $5,000 has been collected for the Lanier family.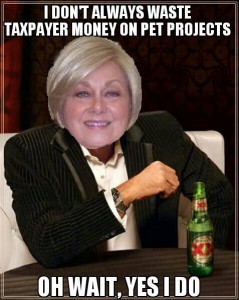 Voter approval of SPLOST means Walker County is free to sell bonds, which will (hopefully) be repaid with the tax. The last round of SPLOST bonds won't be done until next fall, but Commissioner Heiskell has already started the process of selling more (basically taking out a loan) so her next round of special projects can begin:
WQCH Radio, 11/15/13:

"WALKER COUNTY COMMISSIONER BEBE HEISKELL CERTIFIED THE RESULTS OF LAST WEEK'S SPLOST CONTINUATION VOTE THURSDAY [Nov. 14], AND THEN SIGNED A RESOLUTION AUTHORIZING THE SALE OF GENERAL OBLIGATION BONDS TO FUND SPLOST PROJECTS 'UP-FRONT'.
"..THE BOND ISSUE WILL PROVIDE 26-MILLION, 400-THOUSAND DOLLARS, AND THE BOND PAYMENTS WILL BE MADE EACH YEAR AS THE SPLOST TAX IS COLLECTED. COUNTY ATTORNEY DON OLIVER SAID THE BOND AMOUNT IS BASED ON 100-PERCENT OF THE INDUSTRIAL PARK PROJECT, AND 80-PERCENT OF THE REMAINING SPLOST INCOME ESTIMATE, BASED ON ZERO-PERCENT GROWTH. 'IT WAS A VERY CONSERVATIVE ESTIMATE', HE SAID. PIPER JAFFRAY'S ATLANTA OFFICE WILL HANDLE THE BOND SALE.
"COMMISSIONER HEISKELL IS ANXIOUS TO PURCHASE THE INDUSTRIAL PARK PROPERTY AT NOBLE AS SOON AS POSSIBLE. THE SWANSON FARM WILL OFFER WELL OVER 400 ACRES OF LAND FOR BUSINESS AND INDUSTRIAL PROSPECTS. HEISKELL SAID THE COUNTY WILL SEEK AN APPALACHIAN REGIONAL COMMISSION GRANT TO INSTALL UTILITIES AND ROADS INTO THE SITE, AND A COUPLE OF PROSPECTS HAVE ALREADY EXPRESSED AN INTEREST IN LOCATING THERE, SHE SAID.
"OTHER PRIORITIES FOR 'SPLOST' INCLUDE FUNDING TO FINISH THE LAFAYETTE LIBRARY EXPANSION PROJECT, AND THE RE-SURFACING OF SOME 45 MILES OF COUNTY ROADS."
Three years ago when that business park project started with a 40-acre purchase, neighbors in Noble were worried it would be used for industry. Bebe assured them it would be zoned only for office use. She's since then rezoned it for industry and just got voter permission to buy 10 times more land for an industrial park.
WQCH Radio, 04/27/10:

"A 40 ACRE SECTION OF THE NEW PARK IS ADJACENT TO EMERALD ACRES SUBDIVISION ON WEST REED ROAD. SEVERAL RESIDENTS THERE EXPRESSED CONCERN OVER POTENTIAL INDUSTRY IN THEIR 'BACK YARD'. HEISKELL ASSURED THEM THAT PLANS CALL FOR AN OFFICE PARK IN THAT PORTION – NO HEAVY INDUSTRY. 'WE DON'T WANT ANYTHING NOISY OR SMELLY THERE', THE COMMISSION SAID. COUNTY ATTORNEY DON OLIVER ADDED 'WE'VE ALREADY TURNED DOWN SOME BUSINESSES IN THAT CATEGORY.'
"COMMISSIONER HEISKELL SAID "MORE BUSINESSES ARE LOOKING TO LOCATE HERE NOW, THAN AT ANY TIME SINCE THE 1960'S. WE ARE ACTIVELY AND AGRESSIVELY MARKETING WALKER COUNTY… WITH 8 NEW INDUSTRY CONTACTS BEING WORKED RIGHT NOW." SHE SAID HER GOAL IS TO PROVIDE UP TO 1,000 NEW JOBS IN THE COUNTY OVER THE NEXT 2 YEARS.
She's claimed we've been turning industry away because this land wasn't available. Of course it would have been available to industry if Walker County Development Authority hadn't signed a contract with the owner that he wouldn't sell it to anyone except the county, in return for $10,000+ a year.
And once the county DOES buy it, those businesses aren't likely to materialize. The county will spend millions of SPLOST dollars buying the land, digging it up, and building roads – but the best business we're likely to attract will be some "noisy or smelly" operation that hires ten people to wind wire spools, raise fish, or sort garbage.


LPD officers have been looking a little shaggy the last few weeks, but it's for a good cause: "Hair for the Holidays"
Officers pay $5 a week to be allowed a beard, with proceeds going to the department's Shop With a Cop Christmas charity. Shaving stopped for 19 of the department's 21 officers back in early October.
Deputies in Chattooga County are doing the same thing for a charity there.


An informal straw poll of likely Republican voters last week in West Georgia saw Governor candidate David Pennington, Dalton Mayor, tie sitting Governor Nathan Deal. Both men got 41% of the pretend vote in a potential three-way race. State School Sup't John Barge took only 7% of the votes cast, and the remainder went to undecided.
Pennington used the momentum from the straw poll to "officially" declare himself a candidate for governor, even though he's been campaigning now for at least six months.
Superintendent Barge is running a bizarre campaign so far, which could explain his poor performance in the (relatively meaningless) poll. His Web site recently compared Gov. Deal's leadership to a colony of army ants.


On the other side of the aisle, governor candidate Jason Carter's last name gives him a fundraising advantage in next year's election, but his grandpa's reputation may be doing him more harm than good.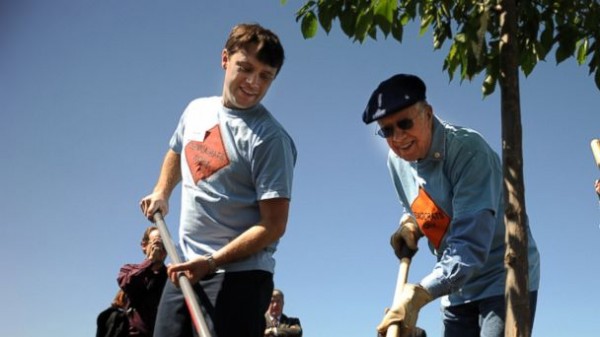 LU reader reaction to posts about him in recent weeks backs that up – not a lot of Jimmy Carter fans around this part of the state.
Here's data on Carter from Atlanta Unfiltered, and some questions with him from ABC News.


Staff changes at LaFayette Library: children's librarian Chelsea Kovalevskiy has been promoted to assistant director, replacing Darla Chambliss who left to be director in Catoosa County. Karen Thompson will be the new children/youth librarian, replacing Chelsea.

In somewhat related news, residents of Twiggs County are thrilled with their new modern library. But they only had two weeks to enjoy it – lack of local funding means the shiny new facility was shut down Tuesday night, possibly for good, only a few days after it opened.
This is why LaFayette isn't guaranteed a functional library even IF the stalled renovation gets finished with SPLOST. We could experience the same thing soon if the county and schools (or residents) don't commit to more library support: a brand new building padlocked forever because of no operating funds.


Commissioner Bebe hints she expects Hutcheson to ask soon for more county funds, and says she'll continue to throw more money to the struggling hospital when its leaders request it.
Still no word on what kind of partnership offers hospital leaders are considering.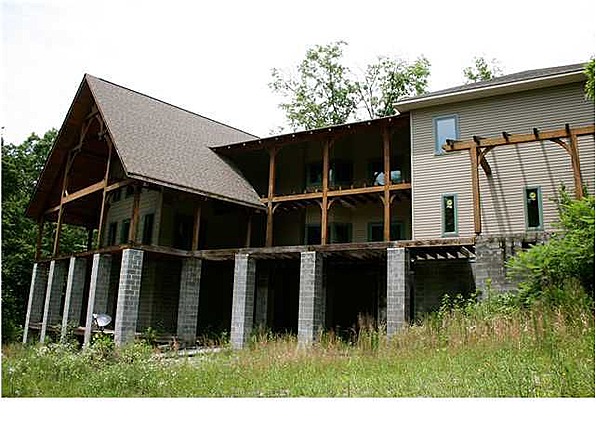 A year ago, LU discussed the most expensive piece of real estate for sale in Walker County: a partially finished scary-looking house on 35 acres of land off Round Pond Rd. selling for $489,000. Today it's STILL for sale and STILL among the priciest properties on the market, but the price has been cut down to only $229,000. (Owners originally wanted $995 thousand.) Another year and the price might actually be close to reasonable.


66-year-old grandmother in Cherokee County GA hospitalized Monday with burns on most of her body after rescuing three children and her disabled husband from their burning home.


Chattooga County's sole commissioner has a proposed 2014 budget, only six weeks into fiscal year 2014.
Meanwhile, Walker County's budget is spit in one hand and wishes in the other.


A man in New York State has been arrested for harassment after firing an unloaded cannon at his neighbor's houses after a dispute.
Once he's done with legal battles there he should move to Old Mineral Springs Rd. here in LaFayette where firing a cannon all hours of the night all year long is perfectly acceptable.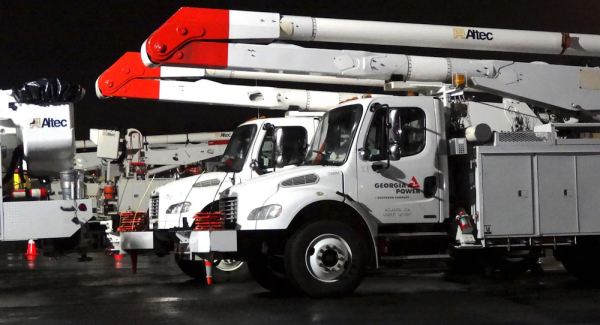 Georgia Power, which supplies juice to Chickamauga and LaFayette (via an intermediary) sought state permission to increase its prices next year by nearly a half-billion dollars system wide.
GA Public Service Commission negotiated a slightly smaller increase spread out over several years so consumers don't get hit with higher rates all at once. PSC also got GA Power to lower fees charged to private solar power producers, and change the way it accounts for executive bonuses.


A suspected Summerville killer is out on the street, more than a year after allegedly shooting someone, as the state "processes" evidence necessary to convict him of the crime.


For those who defend inmates sneaking phones and other contraband into prisons: two GA inmates have been linked to a scam targeting elderly people in Ohio.
This is why people behind bars don't need access to phones or Internet, without supervision. Family members and friends who break the law to have devices snuck into jail are as responsible for these crimes as the prisoners themselves are.



Small farms which regularly butcher cows or hogs, and even hunters with fresh deer, can use independent slaughterhouses to process their meat. But small chicken farmers, working outside the consolidated poultry industry, have trouble finding butchers to handle their birds. Many have begun turning to "mobile" meat processors that bring slaughterhouse directly to farm.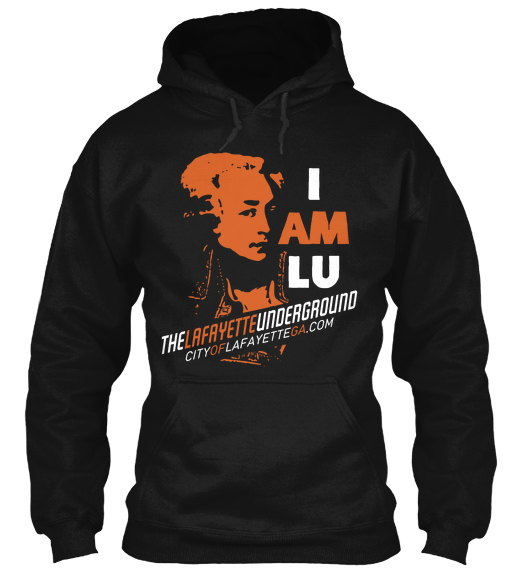 Back by popular demand, just in time for Christmas shopping: LU logo shirts. Only this time they're cold-weather-friendly hoodies. 20% of every $25 shirt purchase goes back to help the Underground. Deadline to order is December 3rd.

Gun rights will remain a hot issue during 2014's GA General Assembly legislative session. One proposed bill would block the governor or other officials from curtailing gun ownership or concealed carry laws during a state of emergency.
So far Gov. Deal has not stated a position on the bill, and may have worked behind the scenes to block it. Governor candidate John Barge has also not taken a position, while opponent David Pennington says he supports the legislation.

In related news: Do Gun Free Zones in schools around the country prevent school shootings, or just establish places where violent crazies know they won't find resistance?


For today's links and any breaking news, follow the Underground on Facebook or Twitter.