2013
11.18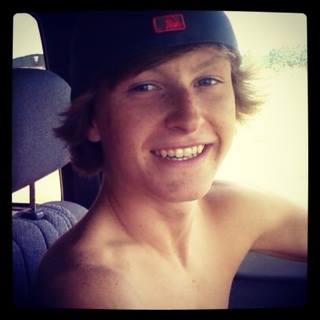 After a long battle with cancer, 19-year-old Brandon Lowe passed away Friday morning shortly before lunchtime.
A statement from the Lowe family:
"Sadly to say Brandon fought a hard battle to cancer for 17 months. Brandon passed away this morning at 11:44am to be with Jesus. His tumors grew and cutting off oxygen he remained left. He passed so peacefully with only taking 3 breaths. He is loved and he will be missed so much. .."
Services for Lowe were held Sunday at First Baptist LaFayette.



Thursday night, before Brandon's passing, a fundraiser at Sonic raised over $3,000 for his family and medical expenses.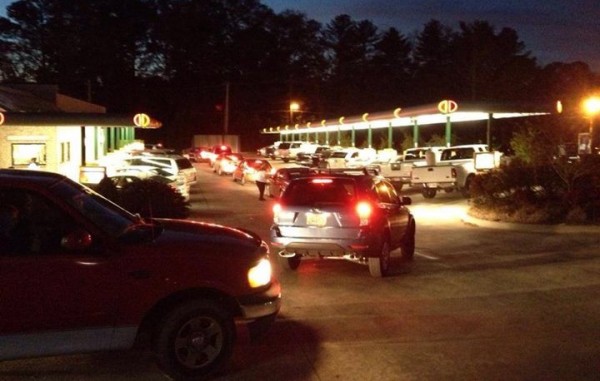 The fundraiser was assisted by volunteer carhops along with regular Sonic employees, who donated their tips for the night along with 20% of the store's sales and direct donations. So many locals turned out that the event required LPD to direct traffic in and out of the drive-in.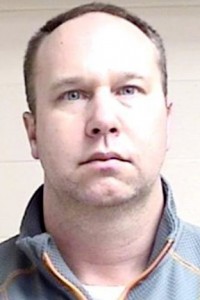 Details of ex-LHS teacher Norm Hodge's court appearance last week are now public.
Hodge pled guilty to having sex with a 17-year-old student on at least two occasions during 2012. Hodge could have faced 25 years in prison and a $100,000 fine, but he's been sentenced to only five years probation and $2,850 in fines and court fees. It's not clear if Hodge will have to register as a sex offender.
He's also ended his career as a teacher, and his marriage – but his behavior indicates neither of those was much of a priority in the first place.


Law enforcement sources quietly tell LU there will be NO charges filed against a Catoosa man who shot a teenager breaking into his house Monday. But questions linger about the law, and whether or not the dead teen and his friend were inside the house or just in the yard, and if they were running away from the man or charging towards him.
Neighbors say the 69-year-old homeowner frequently answered his door with gun in hand, and has fired shots before at animals which wandered onto his property. Reporters have attempted to speak with him, and found him armed during home visits since the shooting.
Family members of the deceased teenager suggest he wasn't a robber, but looking to collect scrap metal from the homeowner, with permission. Infamous, controversial defense attorney Ken Poston (a former state legislator) has added his thoughts to the debate, questioning the validity of Georgia's "Stand Your Ground" laws.
This has the potential to become another Trayveon Martin style national story, focusing on GA's laws about guns and self-defense.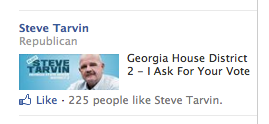 In a roundabout way, Chickamaugan Steve Tarvin has announced his candidacy to replace Jay Neal as Representative for House District 2. There's been no press release or big announcement, but Tarvin has posted campaign material on Facebook and has begun buying advertising on social media.
Meanwhile, outgoing LaFayette Mayor Neal Florence – also campaigning to become a state legislator in the special election scheduled for January 7 – now has a Facebook page.
Doug Woodruff, the only other announced candidate for HD2, has sent out a press release which ran in Dalton, Chattanooga, and Walker/Catoosa media. He lives in Rock Spring but is targeting influential voters in those counties (which also contain part of District 2), while Tarvin seems to be focused on Chickamauga and Florence is focused on LaFayette. That makes Woodruff the front-runner by default.
Candidates for HD2 will be heading to Atlanta early next week to formally qualify for the race. After Wednesday, a full list of official candidates will be available. There could still be others interested in signing up for the fast-approaching campaign.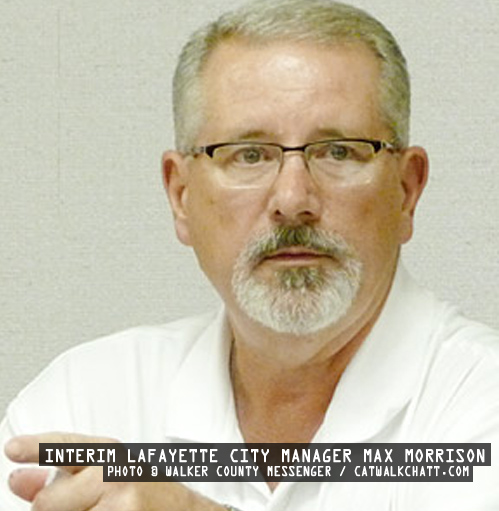 More details on LaFayette Council decision to take a $1.6 million loan for replacing an aging water tower.
Interim City Manager Morrison says they have to act before the state forces the tower to be shut down due to poor condition, and says we're "all in trouble" if "the rust particles quit holding hands" on Reservoir Hill.


GA Department of Natural Resources has spent over a half million dollars to buy 363 acres off Highway 136 adjacent to Crockford-Pigeon Mountain WMA. The state says this will make the property more accessible.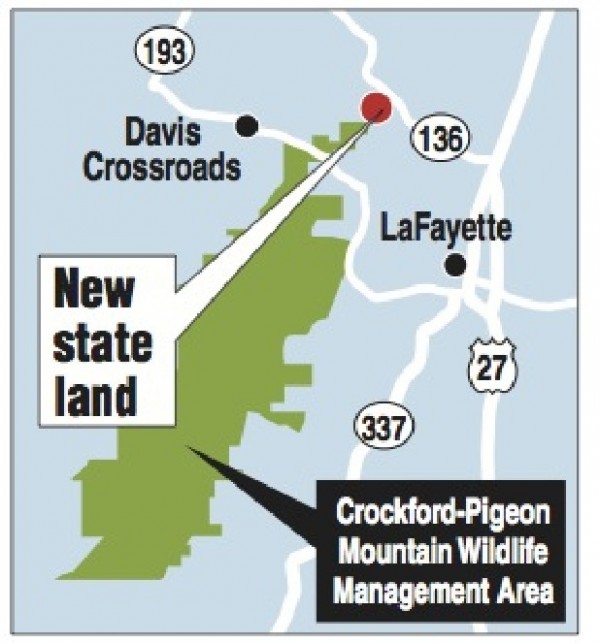 Walker County didn't spend any money on the purchase this time, but county employees were involved in putting the deal together. However, the purchase will represent a loss to county tax revenue: The three tracts combined were taxed at $3,519.09 for the current tax year. Once obtained by the state, they join thousands of other government-owned acres in Walker exempt from taxes. That's over $3,500 annually that will either be cut out of the county's budget or have to be taken from someone else's privately owned land.
The lands were owned by House District 2 candidate Steve Tarvin.


Various bits of law enforcement news:
WQCH Radio, 11/13/13:

"LAFAYETTE POLICE MADE A DRUG ARREST LAST FRIDAY, DURING THE SEARCH FOR A MAN WANTED ON A PROBATION VIOLATION.
"IT HAPPENED AT 31 ENLOE STREET. OFFICERS SAID THEY DETECTED A SCENT OF SUSPECTED DRUG USE – AND CONSENT WAS GIVEN FOR A SEARCH. IN THE BEDROOM OF THE HOME, THEY FOUND SUSPECTED METH, A GLASS PIPE AND HYDROCODONE.
"39 YEAR OLD DONALD JOSEPH WALLIN WAS CHARGED WITH POSSESSION OF METH. HIS BROTHER, 29 YEAR OLD JOSHUA RAY WALLIN, WAS ARRESTED ON THE PROBATION WARRANT."
Residents in Meadowview Subdivision say there have been more car break-ins this week. At least one of the vehicles WAS locked, even if LPD continues to blame residents for not locking up.
WQCH Radio, 11/13/13:

"IN ANOTHER PROBATION VIOLATION ARREST, ANDRE LAMAR BAGLEY RAN FROM POLICE, AND WAS EVENTUALLY TASED TO AFFECT AN ARREST.
"BAGLEY WAS STOPPED LATE THURSDAY NIGHT, WHILE WALKING ON HENDERSON STREET. HE GAVE A FALSE NAME, THEN RAN, AND WAS LOCATED ABOUT TWO BLOCKS AWAY. HE WAS FOUND UNDER A VEHICLE ON CAVENDER STREET. BAGLEY WAS CHARGED WITH THREE COUNTS OF OBSTRUCTION, GIVING A FALSE NAME AND FELONY PROBATION VIOLATION."
Villanow residents report an arrest possibly related to the recent wave of burglaries in that area. Two men living on Oak Burr Lane, off Shahan Ln. in the center of recent burglary pattern, picked up Wednesday. One rumored to have been out of jail just eight weeks.
Oak Burr is a little driveway off Shahan Lane.. Shahan runs between East Armuchee and Pocket Road. Shahan, Pocket, and E. Armuchee all had burglaries, along with South Dicks Creek which is a few miles out.
Detectives are apparently telling people the arrests are only a rumor, so the burglar(s) could still be out there.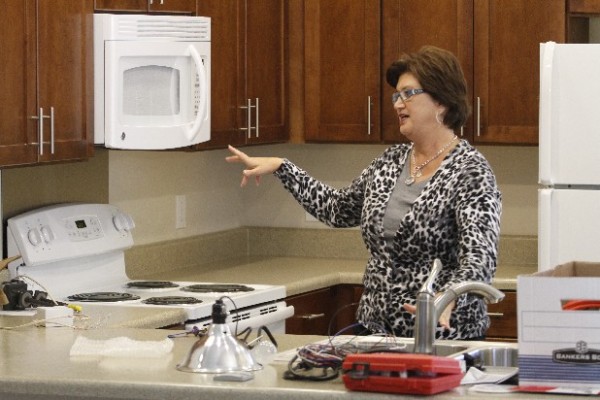 30 new LaFayette Housing Authority apartments on Foster Circle and South Steele St. feature energy-saving features and new appliances, including dishwashers. About half the units have already been promised to existing LHA residents, and the rest will be filled with new applicants.
Families are expected to start moving in on December 1st, after HUD signs off on the project.


Arson fires on Old Trion Hwy. and Houston Valley Rd. Monday evening are not connected, but authorities are offering rewards of $10,000 for information in either case.


Farrell Hayes will be Hutcheson's interim chief executive once current CEO Roger Forgey steps down at the end of the month. Hayes is currently HMC's Chief Financial Officer, a position he's held since last spring and previously had back in the 1980's.
May be reading too much into it, but this aspect of his work history (from the article) stands out: "he [previously] left Hutcheson to form Healthcorp, an investment firm that purchased multiple hospitals, including North Park Hospital in Chattanooga."
He may be the right man to guide Hutcheson into a buyout or lease, since he's got a background in finance/accounting and in buying hospitals. More on his career here.

Hutcheson leaders announced plans to meet on Friday and further discuss several bids on the hospital from lease partners, but articles announcing the meeting disappeared and (apparently) no meeting was ever held.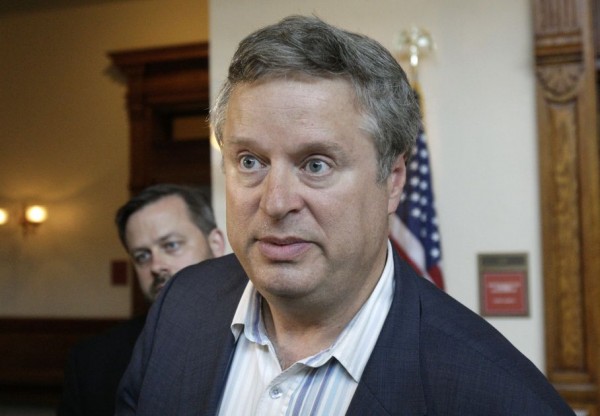 GA Senator Don Balfour, currently being indicted for fraud and other ethics issues, has been suspend from the state legislature through the end of the year. He was also stripped of his committee positions and kicked out of state GOP party leadership.
Balfour, whose day job is executive with Waffle House, has even been removed from the state's official listing of Senators.. Seems like that's a hint he needs to move on.
Until last winter Balfour (longest serving Republican legislator in Georgia) was Chairman of the Senate Rules Committee – most powerful position in the General Assembly. Today it's not sure if he'll even be a legislator next year. Ethics DO matter sometimes.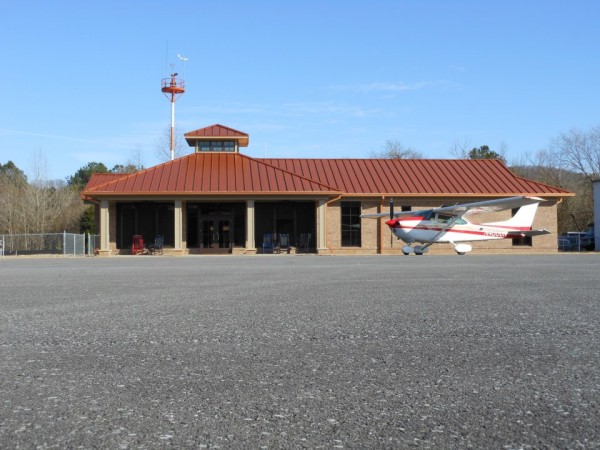 WQCH Radio, 11/13/13:

"RUNWAY MARKINGS AT THE BARWICK-LAFAYETTE AIRPORT ARE DUE FOR RE-PAINTING, AND THE REQUIRED ENGINEERING CONTRACT WAS APPROVED THIS WEEK BY THE CITY COUNCIL.
"THE ENGINEERING WORK ALONE WILL COST ALMOST 30-THOUSAND DOLLARS, NOT INCLUDING FUTURE BIDS FOR THE ACTUAL APPLICATION OF THE REQUIRED LINES AND MARKINGS IN A SPECIAL REFLECTIVE PAINT.
"FORTUNATELY, THE WORK WILL BE PAID NEARLY 95-PERCENT BY FEDERAL AVIATION AND STATE D.O.T. FUNDING. THE CITY'S SHARE OF THE EXPENSIVE PROJECT IS PROJECTED TO BE LESS THAN 2-THOUSAND DOLLARS."
Airport ownership is like boat ownership.. Always something else needing to be fixed or upgraded or maintained. Hopefully that estimate for the city's portion of these costs is accurate and we only have to spend $2,000.


Stevenson Alabama man gives up court battle to keep his wife buried in the front yard. He appealed a previous order to have her removed, and considering having his home declared a church, but said in court he will finally comply with a judge's decision and have her exhumed and cremated.
She was initially buried in April 2009, which launched a lawsuit from the city of Stevenson.


Hays Prison is hiring new Corrections Officers.
$26,754 starting pay, plus benefits – including opportunities to get stabbed. If interested call 706 857 0402.


Georgia DFS is making reforms to its investigative processes in light of recent child deaths in the state. State legislators are also studying possibilities for a privatized DFCS system.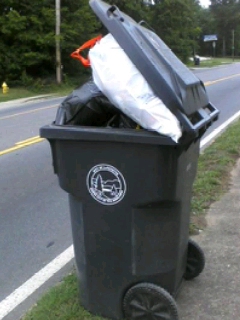 A year and a half ago the city changed garbage pickup to once a week and promised everyone would get a bigger trash can. Did you get your bigger can yet?
WQCH Radio, 11/13/13:

"FROM THE MONTLY COUNCIL MEETING: THE PURCHASE OF 100 NEW GARBAGE CANS FOR CITY CUSTOMERS WAS APPROVED. THE 95-GALLON CANS WERE PURCHASED AT A PRICE OF $62.50 EACH."
At the time, they implied everybody would get a bigger can within a few weeks. Then it was going to be a gradual rollout, and then it became "well when your old can wears out and gets replaced you'll get a bigger one."


Atlanta's area codes, 404 and 678, have been "maxed out" – new phone numbers issued in the area will begin with 770 or new code 470.
404 was introduced as the state's first area code more than sixty years ago. Walker County numbers were all 404's until Southern Bell divided the region in May 1992 and everybody up here had to redo their business cards, advertising, and Rolodex listings.
Now they just layer area codes on top of each other instead of changing regions to new ones.


North Georgia EMC customers can participate again in "Operation Round Up" which rounds power bills to the next highest whole-dollar amount, then sends the money raised to charities NGEMC's operating area. Recent recipients nearby include The Cottage and Sloppy Floyd State Park.


Georgia started charging sales tax for online transactions in July. So far the impact of that law isn't clear, but in other states that passed similar taxes, it's only done economic damage.



For today's links and any breaking news, follow the Underground on Facebook or Twitter.