2013
02.08
After months of construction, LaFayette's new $600,000+ airport terminal building is nearly finished and ready to use.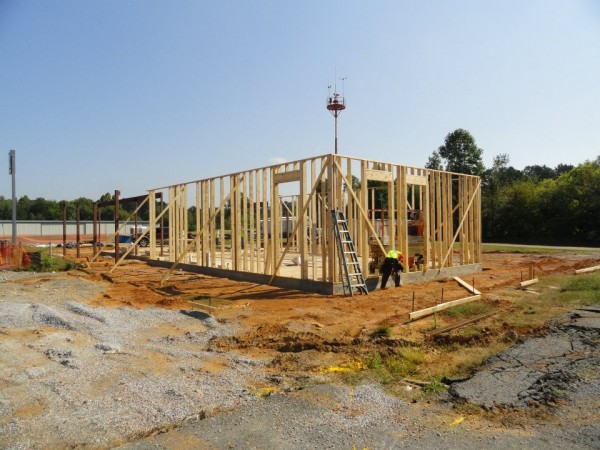 "Funded mostly by a $500,000 grant from OneGeorgia, which the city was awarded in July 2011, the $623,400 project was completed by J&J Contractors of Chattanooga, which began work in August 2012."
A free half-million dollars is nothing to turn away, except it cost the city another $123,400 which it apparently didn't have. And now to get the original half-million, per news reports, the city has to take out a loan which will cost interest.
WQCH Radio, 02/07/13: "WITH THE BARWICK-LAFAYETTE AIRPORT TERMINAL PROJECT FINISHED, THE CITY'S 'SHARE' OF THE PROJECT IS NOW DUE. THAT'S 250-THOUSAND DOLLARS. IT'S THE LOCAL MATCH FOR ONE-GEORGIA FUNDING OF 500-THOUSAND FOR THE NEW AIRPORT TERMINAL, BUT THE CITY MUST PAY IT'S SHARE BEFORE ONE-GEORGIA WILL RELEASE THE STATE FUNDING.
"THE MAYOR SAID THE COUNCIL WILL CONSIDER A SHORT-TERM NOTE AT THE BANK OF LAFAYETTE TO COVER THE SHORTAGE. 'THE MONEY IS COMING IN, WE'RE JUST SHORT AT THE MOMENT', FLORENCE SAID. IT'S THE SAME KIND OF 'REVENUE ANTICIPATION LOAN' THAT THE COUNTY AND SCHOOL BOARD TAKE OUT EACH YEAR."
But the city doesn't have money to bring you a new larger trash can, as promised, or fix roads…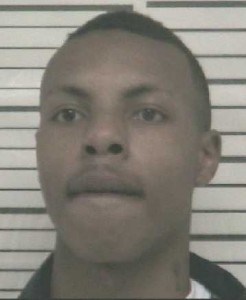 Hays State Prison inmate killed early Tuesday morning during transfer has been identified as 19-year-old Pippa Lamont Hall-Jackson of Fulton County.
Hall-Jackson was serving a 20-year sentence for aggravated assault related to a 2011 home invasion. The sentence began last September. He had also been previously arrested for simple battery. Autopsy shows he was stabbed in the chest.
As previously noted, Mr. Hall-Jackson was a member of the MOB gang, and was killed by members of the Bloods. He was no angel but his sentence was for twenty years, not death – so his killing is hardly justice served.


In response to the four inmate murders and half-dozen-plus guard attacks at Hays in recent months, Georgia Department of Corrections announces leadership change at Hays. DoC Field Operations Manager Rick Jacobs of Floyd County is "acting warden" effective immediately. Jacobs has served as a warden at several other state prisons and ran Hays once before.
Outgoing warden Clay Tatum was appointed in July 2010; the revolving door of leadership keeps turning even as prisoners continue to find their own doors barely locked and material for crafting weapons almost as easy to get as cell phones.


WQCH Radio, 02/07/13: "LAFAYETTE POLICE HAVE ARRESTED A LOCAL MAN FOR THE MOLESTATION OF A 6-YEAR OLD GIRL. HE IS IDENTIFIED AS 36 YEAR OLD RANDY LAMAR ALEXANDER, OF 318 CEDAR STREET, NOW CHARGED WITH ONE COUNT OF CHILD MOLESTATION AND ONE COUNT OF ENTICING A CHILD FOR INDECENT PURPOSES. HE WAS TAKEN TO JAIL THURSDAY MORNING.
"THE LITTLE GIRL WAS EXPOSED TO ALEXANDER THROUGH HIS RELATIONSHIP WITH HER MOTHER, ACCORDING TO POLICE CAPTAIN STACEY MEEKS. HE SAID THAT DURING THE PROCESS OF PERFORMING A POLYGRAPH TEST ON THE SUSPECT, HE CONFESSED TO THE MOLESTATION. POLICE BEGAN THEIR INVESTIGATION AFTER THE CHILD TOLD HER MOM."
Not sure if this happened or not, it's all too easy for a parent or other adult to goad a child into saying something untrue about another adult – but any accusation of this type has to be taken very seriously for the sake of the child involved.
LPD's Meeks is terrible about telling the media a suspect confessed; seems like every time they arrest someone he states they admitted to the crime even if that wasn't the case – so take the "confession" part of this with a grain of salt.
More details coming out, updates throughout the weekend on LU Facebook.


A second Adairsville resident has died as a result of trauma suffered in last week's tornadoes.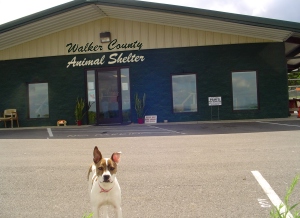 Walker County animal shelter reopened Wednesday after a two-week quarantine due to a parvo virus outbreak.
County EMA Coordinator David Ashburn said state inspectors found sanitation procedures at the shelter to be "adequate" which is hardly reassuring, but the dog pound (on Marble Top Rd. next to the garbage dump) is open again regardless.

Kerry Brown of West LaFayette is "Walker County's Most Wanted" this week, due to a probation violation. There might be a reward but they don't say for sure, so don't bet on it…


A GA Senate committee studying horse racing recommends that the state allow this form of gambling [PDF link]. Not all committee members signed the report, meaning they don't support its conclusions, but Senator Mullis ("of Catoosa County") did.
So how many vacations and dinners has the Horse Racing Association bought him in the last few years?
The property where Walmart is now was set up as a horse track in disguise last time the state was talking about legalizing horse race betting, and Walker County has plenty of open space and several horse facilities already in place. If horse racing and betting were legalized in the state, there would certainly be some related businesses setting up here – but the impact of gambling on the local population would probably not be a net positive.


WQCH Radio, 02/07/13: "LAFAYETTE'S DOWNTOWN DEVELOPMENT AUTHORITY HAS DECIDED TO 'CHANGE COURSE' ON THE PLANS FOR A NEW 'DOGWOOD FESTIVAL' PREVIOUSLY ANNOUNCED FOR APRIL 6th ON THE SQUARE. INSTEAD, THE DDA WILL COMBINE THEIR ARTS AND CRAFTS PLANS WITH THIS YEAR'S DOWNTOWN MUSIC FESTIVAL, ON MAY 18th. AFTER CONFERRING WITH FESTIVAL PLANNERS IN OTHER TOWNS, IT WAS DECIDED THAT THE APRIL 6th DATE WAS 'THE WRONG TIME OF YEAR' FOR A FESTIVAL AND THAT THERE WAS NOT ENOUGH TIME FOR THE ADVANCE-PLANNING NEEDED."
Well THAT didn't last long, did it?
"IN OTHER BUSINESS THE DDA ANNOUNCED A 'TOWN HALL MEETING' FOR DOWNTOWN BUSINESS OWNERS, TO DISCUSS PARKING ON THE SQUARE AND OTHER ISSUES. IT'S SET FOR THURSDAY, FEBRUARY 21st AT THE BANK OF LAFAYETTE COMMUNITY ROOM, WITH A START TIME OF 6 PM. THOSE WHO OWN PROPERTIES OR BUSINESSES IN THE AREA OF THE DOWNTOWN SQUARE, ARE ENCOURAGED TO ATTEND THE OPEN DISCUSSION."
Some of the impetus for these meetings about downtown parking are coming from the owner of One Eleven, Mike Lovelady. He apparently thinks limited parking has hurt the restaurant's business during the week.
There doesn't seem to be much that can happen with downtown parking that won't make things worse, short of buying and bulldozing a building to create additional parking spaces. Metered parking will just keep people out of downtown all together, and time limits for parking spaces would be difficult and expensive to enforce.
All residents of LaFayette should try to be at the February 21st meeting to give their thoughts on this issue.
The DDA also approved an Easter Egg hunt for March 30th and nominated Dell Montgomery to join its board. That has to be approved at a later date before becoming official. Dell is the General Manager at Sonic and ran for City Council in 2011.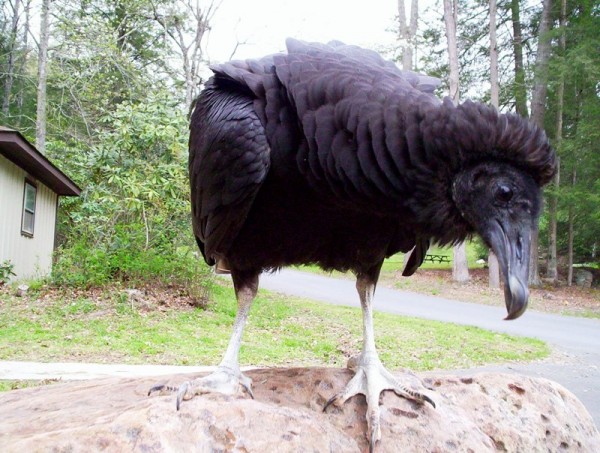 SOAR, a birds of prey exhibition, will be at Rock Spring UMC on February 12th, 7 PM, as a benefit for Cub Scout Pack 3099.
Admission is $3 for 4-15 years old, $5 for 16 and up, free under 3, and $2 for scouts. A portion of the admission will go back to the pack; cheaper than driving all the way up to Rock City where they normally exhibit.
If you need more information, call Cubmaster KaCe Sanchez (423 504 0988) or Assistant Cubmaster Brad Moulder (423 902 3289). (This event and others added to LU Local Calendar.)


GA General Assembly is struggling to decide how to define a "lobbyist" for ethics law purposes. Many have decided that bad people will be bad regardless of laws, so there's no point having a law at all. Glad they don't take that perspective on every issue..


Hershey is suing Shaw Industries over a carpet pattern called "Chocolate Kiss." Hershey says Shaw is infringing their trademark, but Shaw says they've used the term descriptively for two decades.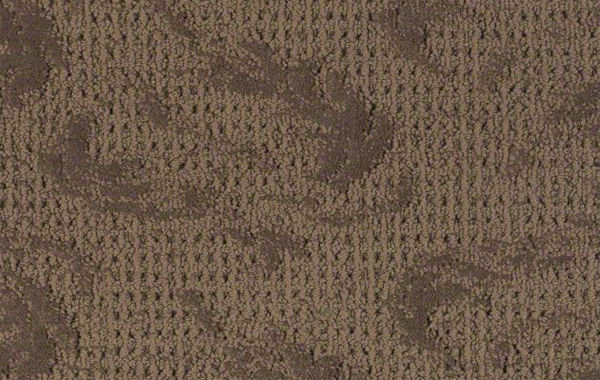 Hershey probably isn't losing much (if any) money because of this, but they have to defend their trademarks against any possible violation else they risk losing the trademark all together. The candy giant does license its trademarks and images to companies that make home decor and things like sleeping bags or pillow cases, but so far seems to have never licensed any Hershey Kiss-pattern carpeting. Shaw will probably lose this one, but all they have to do is rename a couple carpet patterns and pay for damages.


Saturday delivery of regular mail will soon be no more. PO Box delivery, retail hours, and package services will continue on Saturdays as normal. Stinks to lose a day of mail but better than losing the entire post office due to financial losses. How do you feel about this decision?


Speaking of government cutbacks..
Beginning this week, Canada is "retiring" the penny as a unit of currency. Single cents are still legal tender but the country will no longer produce them and plans to recycle ones that come into banks. Stores are being urged to round prices to the nearest five cents, which could lead to mild inflation; electronic transactions aren't impacted.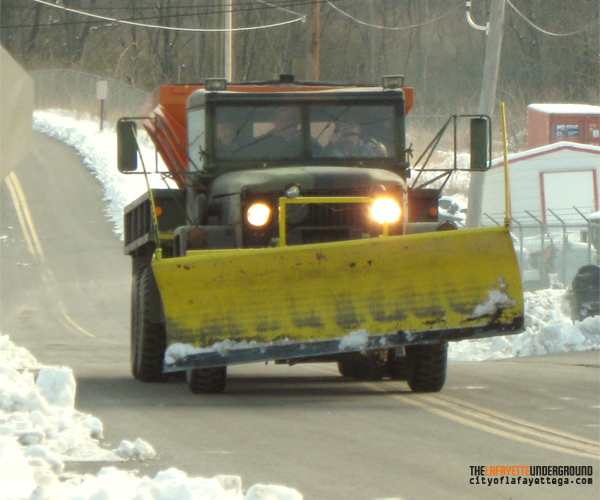 Two years ago this week LaFayette was digging out from a deep snow. That's the last time they used Plowzilla, the plow truck that seemingly needs three city employees to operate.


State irresponsibility in repaying a federal loan has begun to cost a lot of money – but those costs related to unemployment insurance are being passed on to employers and employees.
The state, using federal funds, actually didn't charge many businesses ANY unemployment taxes for a number of years. Now we pay the piper by having to pay more than normal to bail the state out of its unemployment-related debts.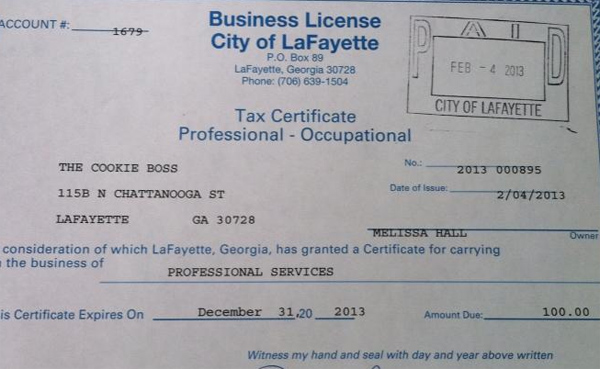 The Cookie Boss on Chattanooga Street next to Mars Theater will formally open at 9 AM Monday. Good luck to this new business.

For today's links and any breaking news, follow the Underground on Facebook or Twitter.