2013
02.06
LPD asks the community to help identify these men. Apparently they tried to pass some funny money at CVS. If you recognize either of these guys call LPD, Detective Steele, at 706-639-1540.
WQCH Radio, 02/06/13: "LAFAYETTE POLICE ALERT LOCAL BUSINESSES TO BE ON THE LOOKOUT FOR COUNTERFEIT TEN-DOLLAR BILLS. TWO SUSPECTS ARE BEING SOUGHT FOR PASSING A TOTAL OF FOUR BOGUS 'TENS' AT THE CVS IN LAFAYETTE. ANYONE WITH INFORMATION ON THE 'FUNNY MONEY' OR THOSE THAT PASSED IT MAY CONTACT LAFAYETTE POLICE DETECTIVE WESLEY STEELE."
Most retail stores that check for counterfeit money don't check bills lower than $50. That's because traditionally, copying anything below that amount hasn't been worth the trouble for most counterfeiters. But it seems local bill fakers are taking advantage of those rules by passing cheap made copies of tens.
Stores in the area should instruct employees to verify every paper dollar $5 and over using a bill check pen and security features built into legitimate bills. Double checking cash when it comes in takes a little bit more time but can save a lot of money in the long run.

Yesterday morning or late Monday night another Hays prisoner was killed upon arrival at the classification prison in Jacksonville. This didn't happen AT Hays but it's another offshoot of the violence and gang activity there. Including this prisoner, there have been four men killed behind bars at Hays or transferring out of Hays since the middle of December, and more than a half-dozen employees attacked and injured in the last six months.
Prison insiders say he was a member of the MOB gang, and was killed by four from the Bloods gang. Gang members were either on the same bus as the dead inmate or waiting for him when he got off the bus in Jackson. Department of Corrections always does transfers on Monday nights; the killers apparently knew that schedule and who would be transferred.
Seems like certain inmates benefit from the current system while others die as a result of it. Those who are strong enough, bada– enough, connected enough, are making a profit and strengthening their positions while others are dying or being taken advantage of. Making a blanket statement like "all the prisoners have it too easy" obviously is a mistake when we've got men being raped, stabbed, skinned, robbed, and killed behind bars on a weekly basis.
More on efforts to reform Hays at the state level below.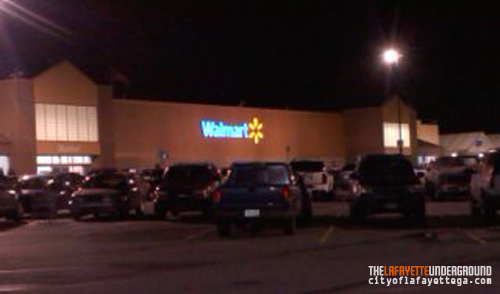 LPD was called out to Walmart late Monday evening after a woman from Floyd County attempted to steal a vacuum cleaner; suspect escaped without the item but left her vehicle behind at the store.
The suspect was identified by her tag number; a a warrant was issued for her arrest.


WQCH Radio, 02/05/13: "ANOTHER FORMER CHAIN RESTAURANT LOCATION WILL BECOME A 'QUICK CASH' STORE, IN LAFAYETTE. 'CHECK INTO CASH', A NATIONAL CHAIN, WILL LOCATE AT 809 NORTH MAIN STREET IN THE FORMER LOCATION OF PAPA JOHN'S PIZZA. THE FIRM'S REMODELING PERMIT FROM THE CITY OF LAFAYETTE ESTIMATES THE JOB AT 10-THOUSAND DOLLARS.
"JUST A FEW MONTHS AGO, THE FORMER BURGER KING LOCATION WAS RE-OPENED AS A TITLE-PAWN SHOP."
This location was discussed on LU last week. The building is owned by a family that operates a food business and restaurant in Kentucky, but apparently they felt it would be more appropriate for another poor-people-robbery loan business than an eatery.


GA General Assembly is supposed to get serious this week, voting on a budget, ethics reform bills, and appointees to the State Transportation Board.
Another piece of legislation being considered would remove the TSPLOST penalty; higher amounts of matching funds for state projects required in the 10 districts out of 12 that rejected TSPLOST sales taxes last year (including ours). The measure probably won't make it out of committee since leaders in the State Senate have lined up in support of TSPLOST even as most of the state rejected it. If it does somehow manage to come up for a vote, Senator Mullis of Chickamauga will use his new position as Rules Chairman to kill the measure since TSPLOST was his baby to begin with.
The governor and members of the General Assembly have shown a typical politician's lack of spine by passing as much law as possible off to committees of unelected people or local government. They pushed the hospital bed tax out into a state committee to decide so they can avoid raising taxes themselves, and now are moving the decision about a new football stadium in Atlanta to city leaders there.
"Deal, for his part, argues that freeing lawmakers of the short-term political consequences of a difficult decision can be the only way to do what's best for the state. 'Sometimes, issues that are important to the state are not always easy to reconcile with their constituents back home,' the governor said in an interview last week. 'The more that you ask them to make these hard choices, the more difficult it becomes to achieve what you really have in mind.'"
In other words, state legislators need to make decisions that won't be popular with voters, so they're just going to let those hard choices be made by somebody else. Holy heck, grow a pair.


Windstream is closing 30 of its 60 "retail stores" around the southeast. Employees at Windstream LaFayette on Church St. say their location is on the closure list.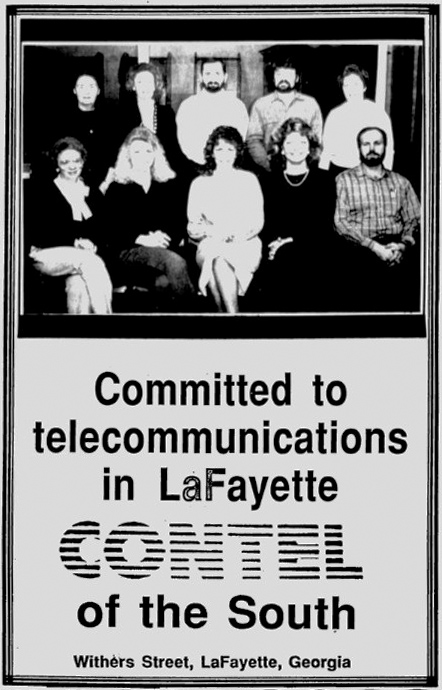 This is a revelation, since the Windstream barn on Church Street always seemed like a service/dispatch area, not a real "retail store" anyway. Apparently the building will stay open but the customer area where customers can pay bills will be shuttered, and two or three jobs total will be cut.
Windstream used to be Alltel, which traded local customers with GTE, which merged with Contel, which bought out Walker County Telephone Company. Got that?


Dade Schools have invested $400,000 into a new camera/security system and radios linking the school with law enforcement. The upgrades, which were planned before recent school shootings, are meant to reduce response time during an emergency.
A fancy camera won't prevent anything from happening, but it'll make detection of crimes and events easier/faster. The Dade superintendent is ex-military so he's probably, hopefully, also considered other ways to make the school more secure beyond just surveillance.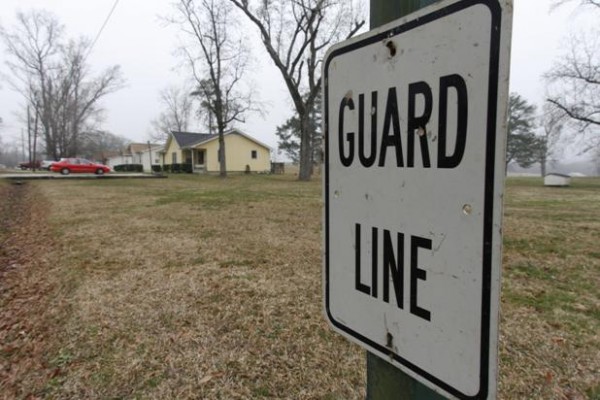 After the last round of stabbings and murders at Hays Prison, Atlanta-based advocacy group Southern Center for Human Rights demanded an inquiry be done into unsafe conditions at the Trion facility. So far their letter has gotten no response.
"Even as lawmakers met with officials by day last week, inmates and guards said there was unrest at night. At least twice last week guards had to use smoke grenades to get inmates to go back into their cells.
"But so far this week there have been no reports of new problems at Hays."
That was, of course, before the latest prisoner murder en route to a new prison earlier this week.
People living near the prison are scared, but the community also depends on 410 jobs Hays creates in the community.
Radio interview with Chattooga's new State Rep. Eddie Lumsden regarding conditions at Hays.
Radio interview with Senator Jeff Mullis regarding conditions at Hays. (The interviewer had to remind Mullis what Rep. Lumsden's name is.)
Radio interview with Department of Corrections leaders.
This is far from over.


During this week in 1945, Georgia's "Poll Tax" meant to keep minorities and poor whites from voting was abolished by state law. The discriminatory practice continued in several other states until 1966.


A state Supreme Court ruling will allow death-row prisoners to be executed with a new drug cocktail without more foot dragging and delays.


GA Senator Bill Heath, who recently answered an online petition by telling signers they were annoying, continues to ignore legitimate questions from constituents. Now he's literally running away and hiding from TV reporters. Georgia politics at their finest:
And since he's in Georgia he'll STILL probably be reelected in 2014.


We southerners might be perceived as fat, toothless hillbillies, but southern states attract more residents from other states, more business growth, more foreign investment, and are making bigger gains in education than northern and western communities. And it's not an accident.
Of course rural areas like LaFayette tend to be left out, but proper leadership and attitude can make a small town into an inviting bedroom community where those who work in the booming places like Chattanooga live… Everybody has to live somewhere, some of them might actually end up here.
..at least until they see we have sole-commissioner county government and have a Dukes of Hazzard/Deliverance flashback.

For today's links and any breaking news, follow the Underground on Facebook or Twitter.