2012
11.09
WQCH Radio, 11/08/12: "LAFAYETTE POLICE ARE ASKING THE PUBLIC'S HELP IN LOCATING A SPECIALIZED WHEEL CHAIR THAT WAS STOLEN OVER THE WEEKEND. THE CHAIR HAS A SPECKLED FRAME AND BLACK NYLON SEAT. IT'S USED BY A LOCAL VOLUNTEER IN COMMUNITY SERVICE WORK. ANYONE WITH INFORMATION ON THE STOLEN WHEEL CHAIR MAY CONTACT THE LAFAYETTE POLICE DEPARTMENT OR THE WALKER COUNTY SHERIFF'S DEPARTMENT."
The missing wheelchair belongs to Kevin, the man who regularly picks up garbage on city streets or runs a trimmer while wearing a Civil War uniform. He's odd but sweet and well-intentioned, and has done more to clean up LaFayette in the last decade than all of city government combined. The theft was very likely motivated by someone being "funny" as there's hardly a profit in stealing wheelchairs.
An LU reader set up an online collection for Kevin to have a new wheelchair; the initial goal was $250 and as-of 4 AM Friday had already reached $325. The new goal is $1,000. Whatever is raised by November 21 will be used to get Kevin a new chair and whatever else he might need, including some kind of bicycle lock or method to secure the chair from being stolen again.
A reward of $200 has been offered anonymously for information about the person(s) who stole Kevin's chair. If you know who did this, please contact LU or LaFayette PD.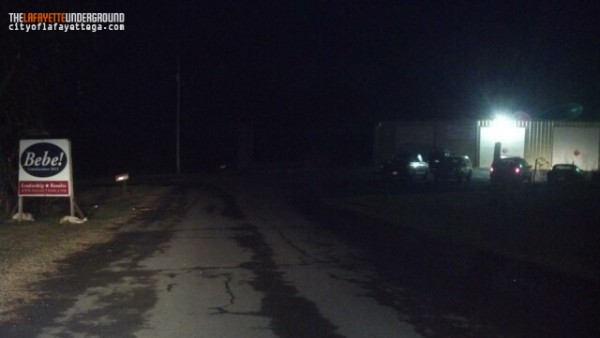 WQCH Radio, 11/08/12: "THE WRITE-IN VOTES FOR ALES CAMPBELL HAVE NOW BEEN COUNTED AT THE WALKER COUNTY ELECTIONS OFFICE, AND THE TOTAL OF WRITE-INS BEARING HER NAME WAS 5,726. THERE WERE 125 OTHER WRITE-IN VOTES, MOSTLY NONSENSE NAMES. THE ELECTIONS BOARD REPORTED THEY ALWAYS GET 'MICKEY MOUSE' AND THIS TIME, SOMEONE ADDED ROCK STAR 'TED NUGENT' TO THE WRITE-IN LIST.
"THE INCUMBENT COMMISSIONER, BEBE HEISKELL, RECEIVED 13,380 VOTES IN THE COMPLETE BUT UNOFFICIAL RETURNS. THAT GAVE HEISKELL 70-PERCENT OF THE QUALIFIED VOTES. SHE WON EVERY PRECINCT EXCEPT LAFAYETTE AND CENTER POST, AND THOSE WERE CLOSE."
Haven't met anybody yet who will admit to voting for Bebe, but whatever. Maybe Ted Nugent will come down and run against her in 2016.


There's finally an explanation from the Elections Office about the increase of voters between July and November. An employee there admits putting in the wrong figures before July's vote. The 32,883 voters figure from July was the ACTIVE voter count at that time, not total registered voters. The July number should have been 39,673 total voters. 663 new registrations between June and October work out to the 40,336 voters shown this week.
LU DID catch a mistake but it was with Elections Office data entry, not hinky voter registration.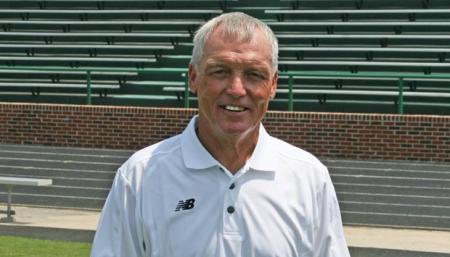 LHS football coach Tab Gable resigned Thursday as teacher and coach. He will coach the Ramblers' final game of 2012 tonight at 7:30.


Dustin Whitten of the Naomi area was arrested over the weekend for assault after Hutcheson refused to give him "unnecessary" medication.
According to the news article (which was removed quickly after being posted on CatWalkChatt), Mr. Whitten was hospitalized and requested medication, then slammed a bed into a nurse when hospital staff refused to fill his demands. He was arrested for "obstruction and assault."
No word on why the article was removed. Whitten's arrest is mentioned in police reports here.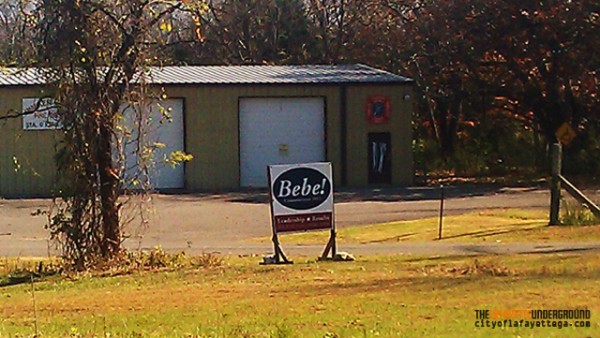 This sign was photographed in front of the Kensington fire station on Wednesday. The sign photo earlier on this page is the same sign, from a different angle, on election night. The Bebe! banner is 80 to 100 feet from the fire station, which is a voting precinct and county property. Elections law prohibits any campaign material within 150′ of a voting precinct, and also prohibits the use of government property for campaigning.
Walker County's high ethical standards march on.


Approving the Charter Schools Amendment is a sign that Georgia voters are ready for innovation in education. Here's a breakdown of opposition arguments, and how proponents successfully responded to each one.
The amendment wouldn't have passed without the support of many African American families who realize the current system isn't doing right by their kids. Some well-known black politicians tried to make the Amendment about segregation or a party issue, but their efforts to turn blacks against the measure en masse failed.
"In the 20 Georgia counties where African-Americans make up half or more of the population, the amendment was approved by 61% of all voters and in 14 of those 20 counties. (In two of the other six counties, the amendment still got 49% of the vote; in the other four, support ranged from 42-44%). In the 13 counties where more than half of Georgia's three million black citizens live, the margin of support was even higher: 62% approval."

Friday Advertiser Spotlight: If this week's election results have you thinking about relocation, check out Zillow's database of over 110 million U.S. homes – including homes for sale, homes for rent and homes not currently on the market.
For today's links and any breaking news, follow the Underground on Facebook or Twitter.