2012
09.05
The Daily Update returns.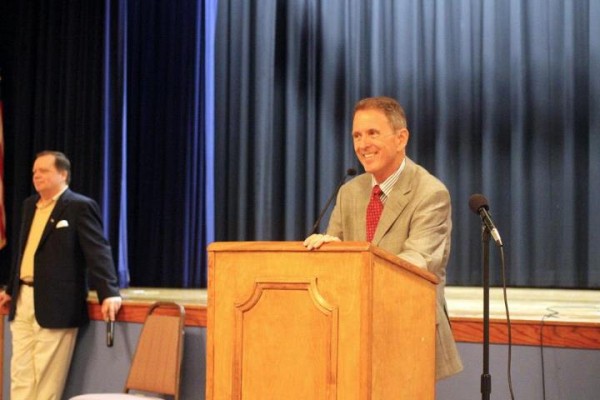 Since the last LU Update in mid-July, Walker County saw the commissioner race heat up between Dr. Paul Shaw and incumbent Bebe Heiskell. Heiskell's refusal to participate in a called debate at the Civic Center and a rain of bad economic news spelled out trouble for the Commissioner, and it seemed nearly certain that she would lose the July 31st primary vote.
Heiskell managed to win the election, but – despite outspending her opponent more than 8 to 1 ($150,000+ to $18,000) – was victorious by only 214 votes. Heiskell's squeaker win can be credited primarily to county employees scared into voting for her because of false rumors about job cuts and changes Shaw would make to their departments if he won.
214 votes out of some 10,444 cast is a tiny margin, but slightly exceeds the 1% maximum allowed for a recount, making Heiskell the hands-down winner in the primary race. No democrat qualified to run for Commissioner on the November ballot, essentially guaranteeing Bebe a fourth term.
But it's still not set in stone.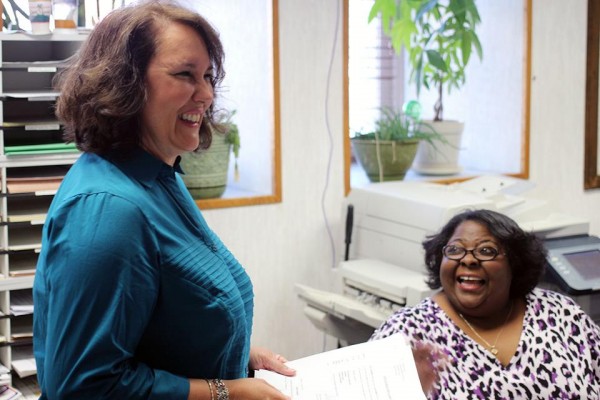 On August 24, 47-year-old mother of five Ales Campbell filled out paperwork to become an official write-in candidate for the Commissioner election. Heiskell's miniscule win inspired Campbell to run, showing that the incumbent Commissioner is more vulnerable than she's ever been.
Campbell is a bus driver for Walker County Schools and owns Campbell Surveying with her husband KC. She has training in economics, banking, and computers and volunteers with 4-H and the LaFayette Womans Club, among other groups.
Ales was a key player in the Shaw campaign and has picked up the goals laid out by Shaw, including financial accountability, regular public meetings, and letting voters decide between the antiquated sole-commissioner government or a county led by committee. Shaw endorsed Campbell's run, saying a vote for her "is a vote for the ideas I have put forward."
The Campbell campaign will have its first public meeting this Thursday, September 6th, at 7. The meet n greet will be at Dr. Shaw's former medical office, which served as Shaw campaign HQ until his defeat. Campbell promises yard signs and other campaign material will be available during the event. A campaign Web site has already been set up and has more content than the pricey Bebe! site had after a year of operation.
Expect more articles about Campbell, Heiskell, and the write-in process soon. Dates for political events, including voting schedules, are available in the LU Local Calendar.

Including Shaw, none of the non-incumbent candidates endorsed by LU in July's election actually won their races. In fact, the only incumbent in Walker County who lost was State Court Judge Bruce Roberts. Roberts was defeated by LaFayette attorney Billy Mullinax, a puppet for Sheriff Steve Wilson. Once Wilsonax is sworn in, citizens of Walker County will once again be facing illegally-high traffic fines and no hope of justice in that courtroom when accused by the Walker County Sheriff's Department.
Wilson's other choice for judge, Deputy Bruce Coker, lost the race for Magistrate 35% to 52% against incumbent Shelia Thompson in a three-way race. Coker blames his loss on LaFayette Underground reports about corruption at his Stocking Full of Love, but that seems pretty generous – it seems more likely that he lost due to being unqualified for the job and being an idiot. He's also a bully, showing his true character in threats made against a known LU contributor who made the Open Records request for SFL financial documents.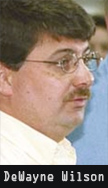 DeWayne Wilson was reelected coroner with 60% of the vote, despite being one of the main accusers against exonerated school teacher Tonya Craft. Tax Commissioner Carolyn Walker won against Keith Fults, Carter Brown retained his Clerk of Court position against Kellie Maples, Christy Anderson held off John Carpenter and Doug Grammer for Probate Judge, and retired teacher Karen Stoker (endorsed by LU) thumped Dennis Willerson to represent Walker School Board Post 1 in a race with no incumbent.
Jay Neal soundly defeated Steve Tarvin to retain his position as Representative for GA House District 2, while Alan Painter and John Deffenbaugh – running for GA House 1 – ended up in the county's only runoff race in early August. Deffenbaugh ultimately defeated Painter by a handful of votes only because citizens of Western Walker County didn't bother showing up at the polls. Painter got enough support in Dade to have won the race if Walker County had turned out, but since that was the only race being contested in Walker he lost to Deffenbaugh through voter apathy. Deffenbaugh will go on to face Democrat Tom McMahon in November.
Since Jay Neal technically lives in Catoosa County (despite having a Chickamauga mailing address) and both Deffenbaugh and McMahon reside in Dade, this time next year there will be no member of the State House living within Walker since the county's creation.
The closest contest was for District Attorney. Buzz Franklin, another candidate tarnished by the Tonya Craft debacle and mishandled Tri-State Crematory prosecution, won against challenger Doug Woodruff by only 42 votes. That's less than 1/10% of the 21,914 total ballots cast. Woodruff easily won Walker and Catoosa county and lost in Chattooga by only 152, but Franklin's 1,135 vote lead from friends and neighbors in Dade gave him the entire race. A recount didn't impact the tally, leaving Franklin to represent the four county district as prosecutor for another four years.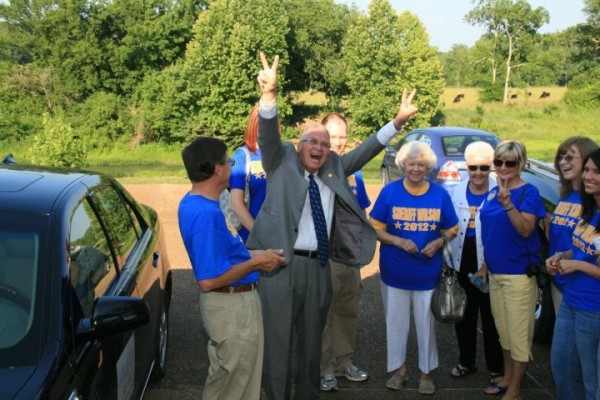 The biggest win in July's election, by far, was Steve Wilson's 73% victory in a three-way race against Billy Mullis and Freddie Roden. Wilson's dominance shows Walker County voters are gluttons for punishment, not caring one whit about job performance, ethics, or justice. Hiding behind a respected family name and undeserved reputation as a Good Christian Man™ is all you need to be elected for five terms here in Walker.
Wilson's victory is not yet official, he'll be facing Democratic challenger Tim Westbrook in November. Westbrook has no law enforcement experience, no previous political service, and so far hasn't done much in the way of a campaign other than a billboard and setting up a personal Facebook page with 125 friends. Westbrook needs to put in an incredible amount of effort to even make Wilson put his signs back out; so far there's nothing from the candidate that would give his opponent any reason to be concerned.
Contested local races in November will be Deffenbaugh vs. McMahon for State House 1, Wilson vs. Westbrook for Sheriff, Dale Wilson (Sheriff's brother) against Ronald Cabero for School Board Post 4, and write-in candidate Campbell vs. incumbent Heiskell for Walker Commissioner.
Full July 31 Election Results | All LU Election 2012 Posts

City of LaFayette will be testing its tornado horn on the first Wednesday of each month, between 11 and 11:30 AM. The first test will today, so don't freak out when the air raid siren kicks in. There will be no test if the sky isn't clear.
The current siren is effective for the city's core but can't be heard all the way to Walmart in the north or south of the golf course. There are tentative plans to eventually add several more north and south so the entire city hears the warnings.
If we had one of these classics, a single siren would be enough for most of Walker County.

For those of you who can make sense of them, here are this year's GA schools CRCT test results, broken down by district or individual school.

Lower enrollment and a state budget cut mean Dalton State College will be reducing staff and forcing furlough days on remaining employees.
Also in Dalton:
Rome News-Tribune, 09/02/12: "[Dalton] has lost more jobs per capita in the past year than any other in the U.S. Between June 2011 and June 2012, 4,600 jobs in this city of 100,000 have disappeared. .. The unemployment rate spiked from 4.7 percent in 2007 to 12.7 percent in 2009, according to the Georgia Department of Labor."
Puts the whole "Labor Day" concept in a new light. If you have a job be thankful for it.

Two years ago the Underground was discussing the demise of BlueBird's LaFayette plant.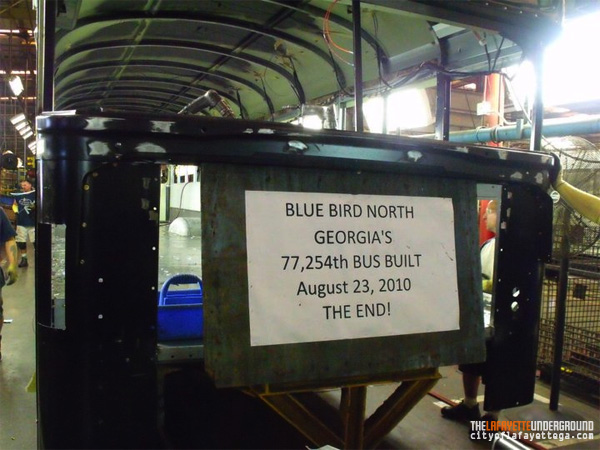 "BlueBird North Georgia wasn't just some bus factory, it was the nation's best bus factory, and it was our bus factory – something employees AND residents could hold up as the best example of what local workers can do with the right opportunity. BlueBird's closure represents not just a loss of jobs, a loss of economic strength, but a loss of community self-esteem."
Again, if you have a job be thankful for it.
One year ago on the LU Blog, discussion focused on a legacy of abuse started by (now former) City Manager Johnnie Arnold and Police Chief Freeman. The City Manager, several department supervisors, and three of five Council members have changed, but the discrimination lawsuit mentioned in this piece is still dragging through court.

Now that school has started back, here's an option for younger children:
WQCH Radio, "SOUTH WALKER HEADSTART IN LAFAYETTE, IS ACCEPTING APPLICATIONS FOR CHILDREN AGES 3 AND 4 FOR THE UPCOMING SCHOOL YEAR. THE FEDERALLY-FUNDED PROGRAMS OFFER FREE CHILD CARE, BREAKFAST AND LUNCH, CHILD DEVELOPMENT AND A QUALIFIED TEACHING STAFF. FOR THE LIST OF DOCUMENTATION TO BRING, CALL FOR AN APPOINTMENT. THE CENTER IS LOCATED AT NUMBER 3 PROBASCO STREET AND THE NUMBER IS 706 638 0576."

This fall Arkansas will become the first southern state to put a marijuana legalization measure (for "medical purposes" only) before its voters.
In other "420" news..
A 50-year-old Chattanooga man consumed synthetic marijuana legally obtained from a smoke shop, then woke up three days later in Hickory North Carolina with no idea how he got there or what he had been doing.
This isn't exactly a local story, but the same drugs are being consumed everywhere.. Sounds like some of these synthetic drugs have psychotic effects as bad as LSD. Definitely NOT a safe alternative to marijuana even if they are semi-legal.