2010
12.15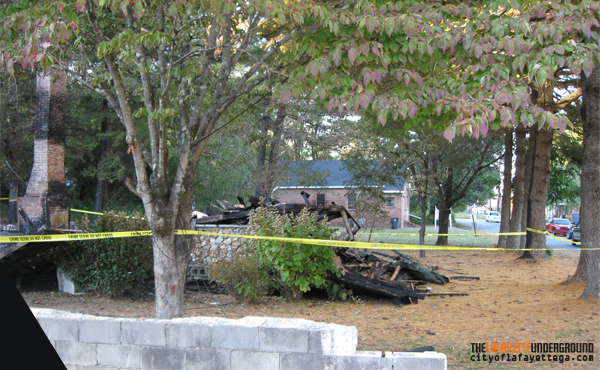 Today at 2 PM the LaFayette Police Department will host a live press conference to announce the arrest of a suspect involved in more than twenty arson fires set over the last five years. The arrest takes a dangerous serial fire-starter off the streets, but he's not the only one involved – and his arrest happened purely by accident.
It's no secret that LaFayette has for many years had a serious problem with intentionally set structure fires. Residents on the west side of town have noticed a fire problem on and off for almost three decades, with a burst of activity beginning in 2007 and lasting until this week. Most of the fires set in the last three years have been in Linwood, a formerly independent mill town that was dissolved and annexed into LaFayette in 1992.
When annexation was first proposed the city of LaFayette vowed to treat Linwood residents like anyone else in town, but afterwards those promises dissolved quicker than monday's snow. Since 1992 Linwood has been treated like a forgotten child with neglected roads and inadequate policing, so it's no surprised that a rash of fires originating within that community was barely even noticed for several years. In 2010 alone at least eight homes in Linwood were burned to the ground on purpose, but none of those fires were given much attention – until May when the arsonist ventured outside his usual territory and burned down two homes east of the railroad tracks.
As we noted back in May, arsons weren't worth the police department's time or energy as long as they only involved abandoned homes in neighborhoods where "those people" live – but once the fires moved into "respectable" neighborhoods LaFayette's leaders had to begin showing concern.
After the May fires, LaFayette Police Chief Tommy Freeman admitted arson is "an ongoing problem" and vowed to do something about it. He called in state investigators and reminded citizens of a potential $10,000 reward – but did little else. LaFayette Underground investigators pointed out a teenage suspect who had bragged of setting the fires, but that suspect wasn't arrested at the time and continued to set fires all through the summer and fall months.
(In that earlier article we hinted at the suspect's name, tried to give someone a Chance to catch him, and even linked to an article that revealed his identity – but didn't reveal his name outright due to fears of liability if he was never caught. At this point we've gotten independent verification from so many sources we feel comfortable in revealing that our original juvenile Linwood Arsonist suspect was 16-year-old Chance Ellison of North Steele St. If Mr. Ellison feels we've named him in error he's welcome to contact our lawyers, and we'll contact his.)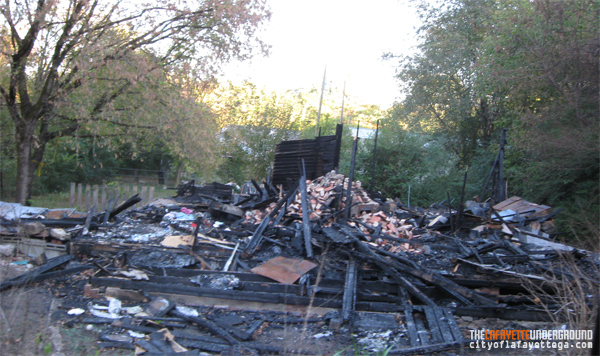 In September two homes on Fortune Street and North Steele Street were burned with little or no media attention. A few weeks later, in early October, a century-old home at 201 South Steele was purposefully torched. Unlike previous victims, the owners of that empty house (who were remodeling it) complained to the media and got their story in the Chattanooga news. That briefly raised awareness of the problem, but still no arrests were made and the fires continued.
On December 6th two fires broke out within 90-minutes of each other on opposite sides of town. Both were located outside Linwood, one at 511 West Main Street across from Second Baptist Church and one at 1688 W. North Main near Blossman Propane. As usual, both were unoccupied older wooden structures, and both were a total loss. Because of the weather we speculated at least one was related to homeless people or squatters trying to keep warm on one of the coldest nights of the year, but the LPD quickly ruled both fires intentional and called in the federal government to help.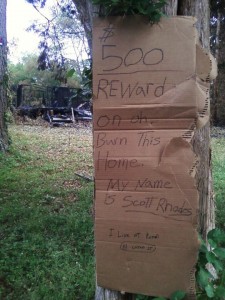 A Chattanooga Times Free-Press article after the fires said there had been more than thirty arsons in LaFayette since 2005. That story also quoted LPD detective Stacey Meeks confirming a "juvenile suspect" that local residents blame for the fires (the same juvenile we pointed out back in May) but said so far the suspect hadn't been connected to "a specific crime." In other words: we all know who it is, but we can't prove it in court.
Meanwhile, in seemingly unrelated events, the city was also being plagued by a number of high-profile vehicle thefts. Around the beginning of December, officer Meeks (pretty much the only investigator left since the department had demoted, fired, or run off everyone else by that point) warned residents to lock their car doors in response to 20 or more vehicle robberies on the west side of town. He blamed those burglaries on the Christmas season and said the LPD couldn't stop them with increased patrols because of how widespread the thefts were.
But yesterday, December 14th, the department actually arrested 4 or 5 juveniles in connection with the break-ins. That crowd of notorious teenagers included our previously-named 16-year-old suspect. An Undergroundling got a tip about the arrest Tuesday morning and posted a short comment about it on Facebook and here on the LU site. The child was charged with 18 counts of burglary the vehicle thefts and one count of tampering with government property – but not with any of the arsons.
However, his likely involvement with the arsons was revealed later in the day when the LPD announced they had arrested an arson suspect. The suspect arrested wasn't a juvenile and wasn't our boy, but we suspect he was identified when our named suspect was questioned by the LPD. Several who know the 16-year-old say he's avoided well-deserved legal punishment many times before by ratting out others after being arrested. It's not much of a stretch to assume he squealed like a pig when officers brought up his role in the arsons – a role first pointed out by the Underground back in May.
No juvenile can be imprisoned past their 18th birthday unless tried and convicted as an adult. But Walker County's juvenile criminals have an easier time than most by appearing before Juvenile Court Judge Bryant Henry – a man who never met a child he couldn't set free in a ridiculously short amount of time. So with little to lose for a confession, and likely offered lighter charges for pointing out someone else, the juvenile apparently threw his fire-setting partner under the proverbial bus. When confronted the adult suspect caved and began to admit his role in at least 20 fires over a five-year period.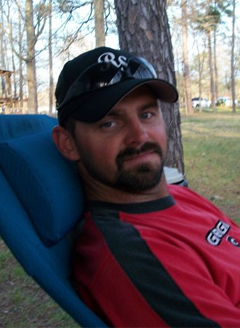 Police sources reveal that the arrested suspect is 32-year-old Marvin Chase. Chase is a volunteer with the LaFayette Fire Department and has likely been on most of the crews called out to fight fires he intentionally set. Until recently Chase was also an employee of the LaFayette Water Department – a position that might have let him know which homes in town had their utilities disconnected and were empty – easy targets to rob and burn. Mr. Chase currently lives on Patterson Rd. on the east side of town, but grew up on North Steele Street in Linwood, a few blocks away from our named juvenile's home and in the center of LaFayette's arson activity.
LPD officials announced the suspect's arrest but have not yet publicly revealed his name or his former position with the city's water department. That news is reserved for a press conference scheduled for 2 PM Wednesday at the LPD. That conference will be covered on local TV and undoubtedly give Chief Freeman and Detective Meeks ample opportunity to take credit for tracking down the arsonist and solving the crime of the week, even though they found him by accident after arresting a bunch of punks for breaking into cars – and likely would have never questioned the 16-year-old about any fires if we hadn't pointed him out back in May.
It's an overall good thing for LaFayette that Mr. Chase and the juvenile thieves and vandals have been arrested because it may end the city's fire problem for good and will certainly reduce crime, at least until the teenagers get out of jail in a few months. But that good can't overshadow just how poorly the LPD handled its investigation of the Linwood arsons. The department ignored LaFayette's fire problem for several years and only did a cursory investigation when fires moved closer to the center of town. That attitude of apathy cost the city more than a dozen homes, thousands of dollars in damages, and several injured firefighters – and could have cost actual human lives if the arsonist hadn't finally been caught by accident.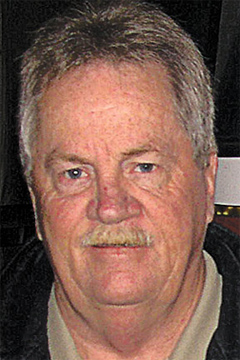 Public Safety Director and Police Chief Tommy Freeman, who joined the LPD in 2007, bears primary responsibility for deficiencies at the department. His priorities have never been to take care of crime problems on the "bad" side of town, and he provides no support to the officers who try to. The city's original arson investigator worked on the case for quite a while, but finally resigned a few months ago after realizing how little Freeman actually cared about fighting crime. Officer Robby Tate was also involved in some of the arson investigation, but was demoted over the summer and lost his job earlier this month because he dared to criticize the police chief. (Tate was reinstated during the December council meeting, report on that coming soon.)
Quality investigators are dropping like flies at LaFayette PD, and most of them are dropping because of how they're being treated by the department head. With a demoralized, unsupported, and some say "imploding" police department it's no wonder the city's crime has gotten so bad – and will certainly get worse without a change at the top.
Tuesday's arrests mean the City of LaFayette is better off today than yesterday, but don't let media attention and public praise of police leadership distract from the truth: Chief Freeman doesn't care about LaFayette or its residents; without stupid kids deciding to steal Christmas presents out of cars, the Linwood Arsonist would still be walking the streets.