2015
11.15
Saturday afternoon around 2, The old E.T. Barwick carpet mill between West Main and McLemore St. caught fire. The 50,000+ square foot structure, which was used for storage and houses Auto Custom Carpets, was heavily damaged.
Smoke from the blaze was visible in Chickamauga and Summerville. Fire crews from all over Walker and from several surrounding counties – including East Ridge Tennessee and Hays Prison in Trion – responded to the massive fire.
The southwestern portion of the building was destroyed. The northwestern part, separated by a firewall, sustained heavy damage but it's unclear how much. A separate segment that houses Auto Custom Carpets was mostly spared.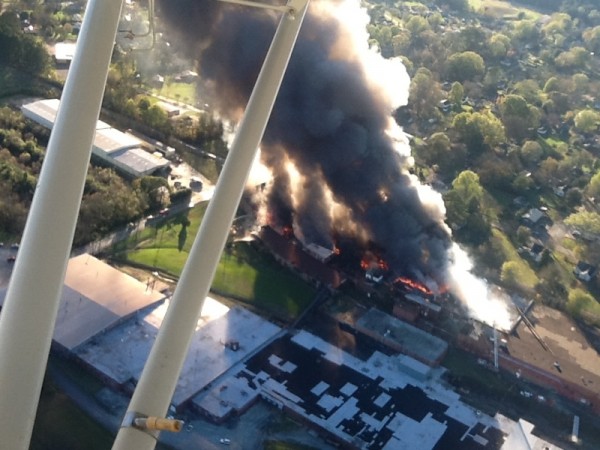 As darkness fell Saturday, workers prepared to knock down brick walls in the most damaged section to prevent them from falling on fire fighters and the adjacent railroad later on. (The weekend tourist train from Chattanooga was delayed hours by the fire; Tennessee Valley Railroad Museum finally resorted to loading passengers on a school bus for their trip back to Chattanooga.)
The fire burned all night, in a controlled manner, and is still burning itself out today as this is written.
[Click to advance gallery]
The concern now isn't fire but smoke and water- namely pollutants in both. City officials aren't sure exactly WHAT was inside the building, outside of latex – meaning nobody's sure exactly what breathing in the smoke is doing to your lungs.
It's also unclear what chemicals ran into Chattooga Creek, which runs THROUGH the mill property. That stream has turned colors from runoff coming out of the mill; Chattooga County's emergency service warns residents to stay out of the Chattooga River for a few days due to pollution concerns.
The EPA came in last night to evaluate the area, but until we know otherwise assume this smoke is dangerous and do what you can to stay indoors and avoid breathing it.







One suspect in a Friday morning Chattanooga shooting is from LaFayette.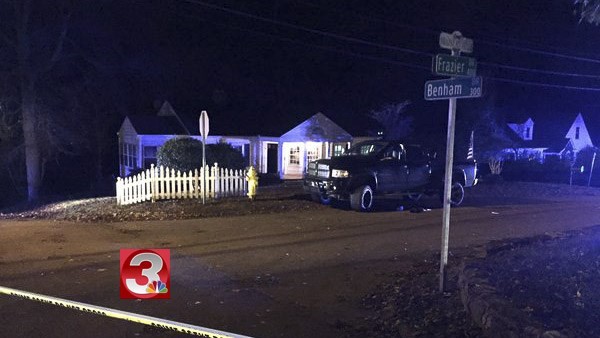 This article identifies suspected shooters, in custody, as "19-year-old Quincy Goodine and 18-year-old Shaina Hughes."
Shaina Hughes goes by her middle name, Layne, which is probably what you know her by if you know her.
LU will share more details in this case on Facebook later today.


Mysterious, unnamed California company taking at look at Hutcheson has finally been named: Prime Healthcare Services of Ontario, California.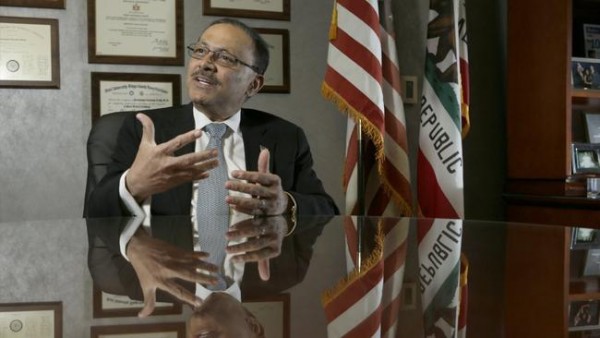 For-profit Prime Healthcare controls 38 hospitals in 11 states and is described as the country's largest "minority-owned" hospital system.
They've visited Hutcheson and discussed a buyout, but no formal written offer has been made to date.
Sans a legitimate buyout offer, Hutcheson is on track to be auctioned off December 3rd and shut down on December 4th.
Payroll at the Fort Oglethorpe hospital was this Friday but some employees were told their checks wouldn't be available until Monday. Good luck to those waiting to be paid.



Last weekend LU mentioned two definite candidates for Sole Commissioner in 2016 and listed three others who might run.
Now two of the maybes, Ray Nelms and Mike Peardon, have officially filed their fundraising paperwork with the County Elections office, joining Shannon Whitfield and Lonnie Henderson II.


Mr. Peardon is from Catlett and owns a trailer park. Mr. Nelms lives in the Wood Station area. And that's about all we know about either of them.
(If sole commissioner is a deciding factor for your vote, two of the candidates signed the petition asking for a vote on that topic: Michael Peardon of Huffman Rd. signed the sole commissioner petition at Catlett Grocery last year. That's presumably the same man. Candidate Henderson also signed, as noted before. Whitfield and Nelms did not sign, but not signing the petition doesn't necessarily mean they disagree with the vote.)
Qualification is in March, so there's still time for others to throw their names in – but the odds of running a successful campaign drop as time moves on. Earlier is always better.



A proposed federal rule change could ban smoking inside and outside public housing projects.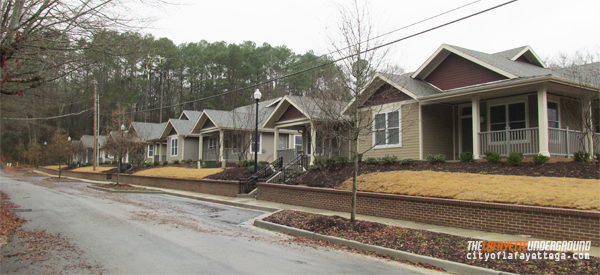 This would apply to LaFayette Housing Authority properties if implemented since LHA takes federal funds. (LHA already technically prohibits smoking inside, at least for its new apartments.)
Do you think this is a good idea?


Did you know LHS had a rifle team?
Apparently it does, and they just set a school record.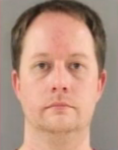 Charles Woodall, a GBI agent from December 2011 until a few weeks ago, arrested in Knoxville accused of child molestation.
The GBI began investigating Woodall in September; police say he likely fled to family in Tennessee to avoid arrest in Georgia.
Charges against Woodall include child molestation, enticing a child for indecent purposes, electronically furnishing obscene material to minors, and violation of oath of office.


Local arrests, November 5-11.


Walmart, LaFayette Optimists, LaFayette Elks, and Fred's have donated a combined $7,500 to LPD Shop with a Cop.

Some of the funds were raised during last year's Reindeer Run.
The next Reindeer Run will be held December 5th.


High school senior John Green of West Forsyth finished third in the AAAAAA state championship race last Saturday and passed out at the finish line from his efforts.
Afterwards the Georgia High School Association disqualified Green from the race and officially marked him as the last place finisher, because he was wearing a headband marked with a Bible verse they deemed a prohibited "logo."
The contestant and his coach said two judges specifically approved the headband before the race began. GHSA and the judges say they told Green his headwear wasn't allowed and he wore it anyway.


Treetop Hideways in Flintstone held a "grand opening" yesterday afternoon for its recently completed Kickstarter-funded treehouse resort.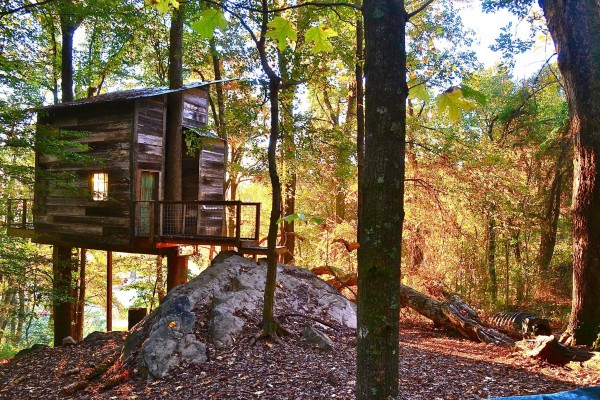 The finished project is somewhat.. underwhelming.


Clayton County Sheriff Victor Hill has been indicted by a grand jury for shooting a friend last year. The grand jury ruled he should be charged with reckless conduct.
If convicted the recently reelected lawman could spend up to a year in jail and be kicked out of law enforcement.


Georgia still has a solitary World War II veteran holding elected office in the General Assembly.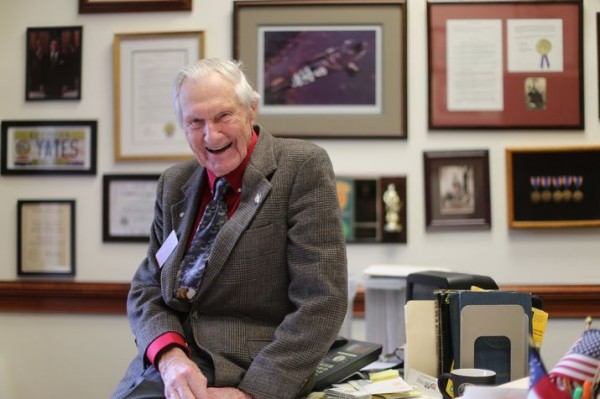 Rep. John Yates of Spalding County was an Army pilot in WWII, then worked for Ford. He's been a legislator since 1989 and plans to run for one more term after turning 94 on Thanksgiving.


For today's links and any breaking news, follow the Underground on Facebook or Twitter.