2015
09.23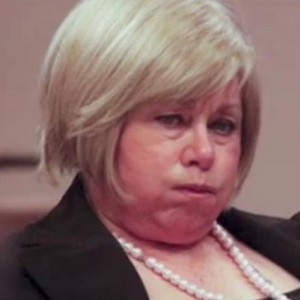 The first hearing, of three, for the Bebe Heiskell/Development Authority property tax increase, was held today at noon and may still be going on as this is published.
A second meeting will be held tonight at 6, and a third next week also at noon. All three will be in the main courtroom on the top floor of the Courthouse.
Two short meetings to discuss and rubber-stamp the proposed 2016 county budget are slated for 11:30 today, both AM and PM. The PM meeting due to a mistake in the original announcement, which they legally have to follow.
You should try to attend every meeting possible, to let your elected leader know how you feel about what she's doing to you. (Especially the night meeting because Bebe will be in an especially nice mood for that one.)

You participating and objecting won't stop the train, but maybe Heiskell will lose a few seconds of sleep worried about it – assuming she's got any shred of conscience left. (She certainly does not.)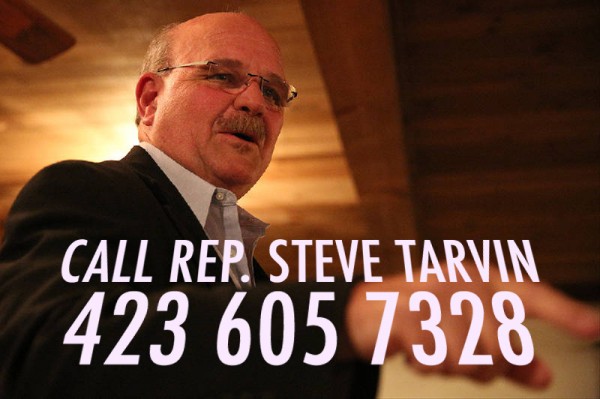 Even as the Sole Commissioner tightens her screws into every county taxpayer's wallet, State Representative Steve Tarvin, commenting on LU Saturday, doubled down on his position against allowing a vote on sole commissioner government:
"While the number of Walker County Citizens wanting a Board of Commissioners is growing, the majority does not want that system at this time."
Apparently he's talked to every single person in the county? How do you know what the majority wants when you won't let the majority vote? If nobody wants it, let us vote and prove it, and we'll shut up.
That's all we're asking, as citizens and taxpayers: don't make the change yourself, just put the issue on a ballot and find out what the majority actually wants instead of continually SAYING what you THINK the majority wants.
(In other news, we will no longer have voting for president, congress, governor, or state legislature because the people who already hold those offices know what the majority want and will from now on just pick their replacements based on that knowledge.)


Hutcheson has gone through two bankruptcy trustees in the last two weeks.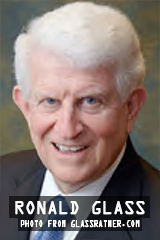 Earlier this month Sandra Austin was appointed to supervise the dying hospital's sale efforts. She quit within days and has now been replaced by bankruptcy/liquidation expert Ronald Glass.
As noted last week, the CEO swore in court they had a buyer who would make a $20 million offer within a week. That was three weeks ago this next Friday, and Hutcheson still hasn't been bought.
Hutcheson employees are still working without health insurance, scraping together supplies, going without working equipment, waiting to be laid off, and worrying if their next paycheck will bounce.
Erlanger in Chattanooga, Hutcheson's rejected ex-partner, is meanwhile doing so well financially that all its employees are getting an unexpected $400 bonus.


Tuesday was national Register to Vote day, and there's no time like the present. So if you've never registered, go take care of that. You can even do it online here, in Georgia anyway.
This is also a good day to update your information if you've registered before but moved or married since then. That way you're clear to exercise your rights for voting this November and next spring.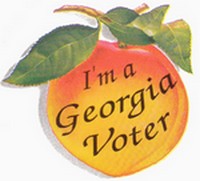 Walker County has awful, awful voter turnout. Many don't vote because they don't think it accomplishes anything, because nothing they vote for ever wins. But nothing worth voting for WILL ever win if you don't vote for it.
However: even if we by some miracle had 100% voter turnout, it does no good for people to vote if there's nobody running for anything.
If you're intelligent, do YOUR part and consider running for office next year. There's no point in people registering or voting, or even in having elections, if there's only one candidate on the ballot for most jobs.
We need new blood for almost every county job, not just commissioner. Coroner, school board, sheriff, tax commissioner, judges, state legislators, on and on. If you're competent, you're more qualified than some people who already hold elected positions in our community.


This Friday will be Matt Williams' final day as LaFayette's Downtown Development Authority director.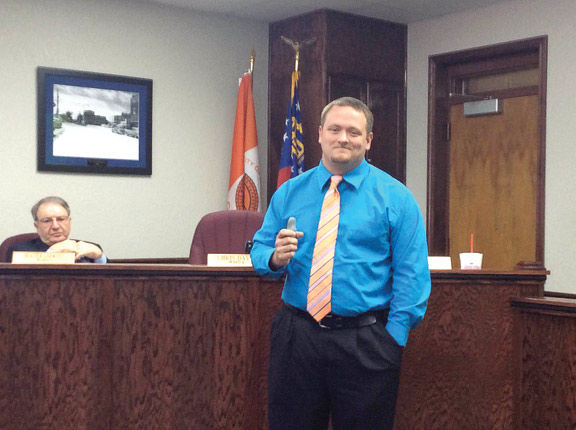 Here he reflects on almost three years of work and says, thanks to combined efforts, he's leaving a city in better shape than it was when he arrived.


Electrolux and GE will be in court November 9th, making the case that their proposed merger should go forward.
Swedish Electrolux's offer to buy GE Appliances (including Roper in LaFayette) for $3.3 billion has been challenged by the US Department of Justice as anti-competitive.
"The DOJ is focusing its concerns on ranges, cooktops and wall ovens and not on refrigerators, washers and dryers."
So basically the holdup here -IS- Roper, because's that's the only GE Appliances facility that produces stoves.
If not for that, the DOJ would have already signed off on the deal.


School bus 70 was involved in a minor accident Tuesday afternoon on 27 near Bell Rd in Noble. Looks like the car clipped the bus on the side, or vice-versa.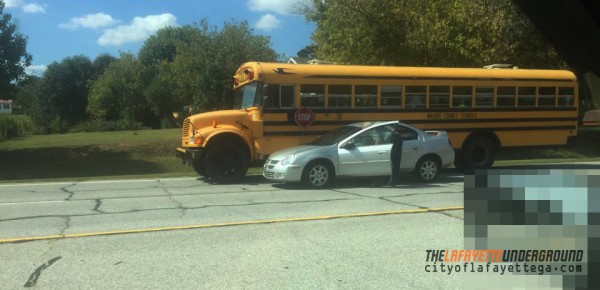 No injuries reported, elementary kids got home a little late obviously.


Dustin Taylor Reed of Rock Spring arrested on the 11th for trying to steal a lighter and fishing lures from Walmart. He allegedly took the items into the restroom and "hid them on his person."
When arrested, per reports, he said he did it because he was high.
Also: Walker arrests and jail bookings, September 14-20.



WQCH Radio, 09/12/15:

"PRIMARY HEALTHCARE HELD A 'GRAND OPENING' OF THE NEW CLINIC ON THE GILBERT ELEMENTARY SCHOOL CAMPUS, THURSDAY MORNING [September 10th].
"THE CLINIC WILL SERVE THE ENTIRE COMMUNITY, AS WELL AS WALKER COUNTY SCHOOL STUDENTS. THE SCHOOL SYSTEM PROVIDED A MOBILE UNIT AND SPACE ON THE GILBERT CAMPUS, FOR THE HEALTHCARE CENTER.
"PRIMARY HEALTHCARE HAS BEEN OPERATING CLINICS IN TRENTON AND ROSSVILLE FOR A NUMBER OF YEARS. WITH FEDERAL GRANT FUNDING SUPPORT, THEY SPECIALIZE IN TREATING LOW-INCOME FAMILIES ON A SLIDING-FEE SCALE. THOSE WITH INSURANCE COVERAGE ARE WELCOME, TOO."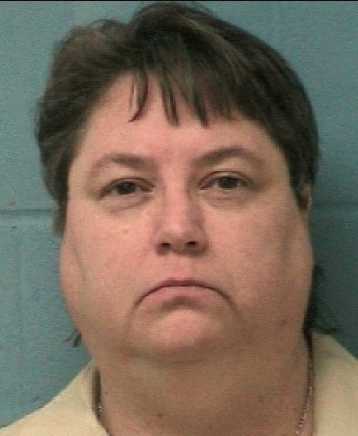 A judge in Gwinnett County has ruled that the state can re-schedule execution for death row inmate Kelly Renee Gissendaner.
Her attorneys unsuccessfully argued that multiple near-misses with the needle constitute cruel and unusual punishment.
Gissender, who was given the death penalty for having a boyfriend kill her husband in 1997, was scheduled to die six months ago but the execution was halted due to problems with the drugs meant to take her life. She's now been set, again, to die – likely next Tuesday.
If the execution occurs this time, she will be the first woman put to death in Georgia in seven decades.


Dr. Dolcelyn Imperio-Smith of Ringgold charged of falsely billing Medicaid for a quarter million dollars of psychological care she never provided.
Imperio-Smith runs the "Autism Center for North Georgia."


So far in 2015, Georgia highway accident deaths are up 25% compared to last year.
GDOT describes the increase as an "epidemic."
Drive safe out there.


For today's links and any breaking news, follow the Underground on Facebook or Twitter.