2015
09.01
Friday the city posted notices on doors at Pear Pine Trailer Park, telling residents the property is being condemned and they have thirty days to relocate. That's after five weeks of no running water at the park due to the absentee owner's unpaid bills.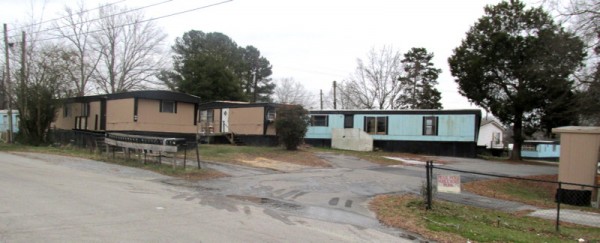 LaFayette has been criticized for doing nothing to help residents, but there's little the city can legally do other than encourage them to move on.
Meanwhile residents say they've been given a single case of bottled water from a concerned neighbor, and haven't heard a word from any churches or charities since their situation hit the news a month ago.
We've got churches all over town raising money to go on "mission trips" to Florida but in five weeks they've gotten exactly one visit from one woman handing out bottled water, on her own.
Where's your church? Where's your preacher? Heck, where are YOU? (And, for what it's worth, where are we?)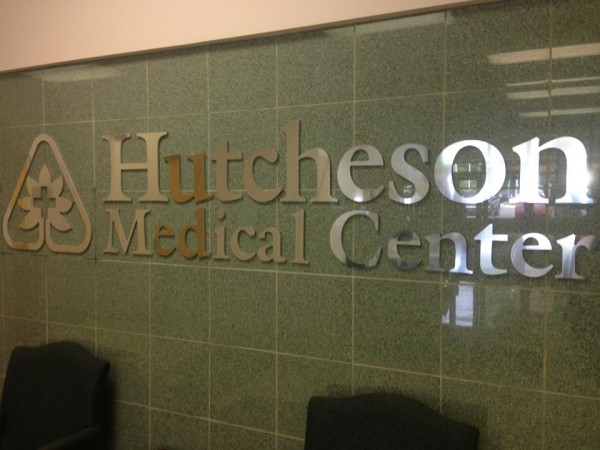 More problems at Hutcheson exposed: Hospital owes $1.8 million for unpaid employee insurance, $450k in unpaid employee payroll taxes, and another $1.8 million to non-employee doctors.
Employees have been sacrificed to the illusion of things being financially sound; hospital has skipped paying bills and then claimed to be profitable.
Patient safety is also at risk: a blood analyzer doesn't work correctly, x-ray films aren't read promptly, and the hospital's MRI machine only functions some of the time.
Hutcheson will go before a judge on Wednesday to argue they're back on track. Hopefully the judge will see reality and let creditors take over so the hospital can be run properly.
So many fear a shutdown would mean no hospital. Keep in mind, in most scenarios, Hutcheson closing would only mean Hutcheson, Inc. shutting down. There will most likely still be a hospital on Crescent Circle run by SOMEBODY and that hospital will have employees and patients – all better off than they are now under HMC.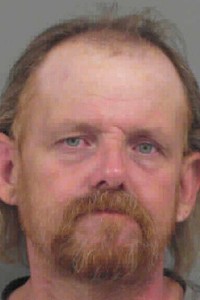 Jonathon Lee Stone of a Rossville address was arrested Wednesday for child molestation. He was allegedly caught in the act by a parent (or neighbor?) and then chased the woman around while wearing a gun.
He's accused of having one underage girl in bed with him and another nearby. So far his charges are four counts of aggravated child molestation, two counts of incest, cruelty to children, aggravated assault, and influencing witnesses.
Stone remains today in the Catoosa County jail.


Another possible child sex case has Catoosa deputies looking for an ugly man in an ugly truck.
Authorities ask for information on a 30-40 year old man, bearded, dark hair and bad teeth driving a beige 1990's F150 truck with a homemade ladder rack.
He was seen trespassing Sunday afternoon on Taylor's Ridge Rd. in the middle of nowhere between Wood Station and Rocky Face. He was trespassing on a cell tower site and suspected of doing something inappropriate there with a middle school age girl, similar to what Jonathon Stone was described doing a few days earlier.
The cases have much in common, leading some to assume Stone is a suspect in this case as well – but that's unlikely since Stone was in jail on Sunday. This suspect is unknown and could be anywhere from Florida to Canada by now. If you see anyone matching that description with a truck like the one described, call the Catoosa County Sheriff's Office or 911.


Commissioner Heiskell has suddenly realized "selling" the county ambulance service to a broke, failing hospital is a bad idea. She says three other entities have placed bids to take over Walker EMS in the days since plans changed.
Also she still has no idea if taxes will go up, and has no budget for the next year that starts on October 1.
Business as usual in Walker County.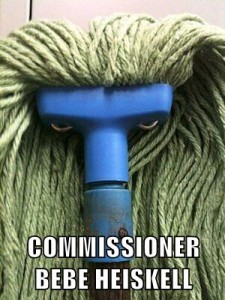 WQCH Radio, 08/29/15:

"HEISKELL SAID FRIDAY THAT THE COUNTY IS ADVERTISING FOR AMBULANCE SERVICE BIDDERS ON THE WEB SITE. 'WE HAVE THREE BIDDERS CURRENTLY', HEISKELL SAID, 'AND THE BIDS WILL BE OPENED ON SEPTEMBER 10th'.
"WITH HUTCHESON IN BANKRUPTCY AND LOSING MONEY EACH MONTH, HEISKELL SAID 'IT WOULD NOT BE A GOOD MOVE' TO SELL THE AMBULANCE SERVICE TO THEM. THE COUNTY WILL RETAIN THE AMBULANCE SERVICE 'ZONE' WHICH IS 'HARD TO COME BY', SHE SAID.
"IN COUNTY FINANCIAL NEWS, HEISKELL SAID HER STAFF HAS BEEN WORKING FEVERISHLY ON A BUDGET FOR NEXT FISCAL YEAR, WHICH MUST BE READY BY OCTOBER 1st. 'WE'RE PLANNING TO CUT THE BUDGET BY ONE-AND-A-HALF MILLION DOLLARS', HEISKELL SAID. BUT ACCORDING TO THE COMMISSIONER – IT'S STILL TOO EARLY TO ANNOUNCE WHETHER THERE WILL BE AN INCREASE IN THE PROPERTY TAX MILLAGE RATE FOR NEXT YEAR."
Tax digests are supposed to be turned in to the state during August, with property assessments done and a budget set – but why break tradition by doing things correctly?
Is Bebe waiting on property reassessments to set the tax rate, or hoping for Hutcheson to implode further so she has something to blame her tax increases on? Trying to figure out a way to raise taxes without telling anybody? Or perhaps she's going to just take out more loans and move a whopping tax increase to next year after she faces the voters again in May.


So you don't like how things are run inside LaFayette? This week you can step up and make yourself a candidate to change it.
Qualification for November's city council election runs through Wednesday. For $108 you can register to run for City Council Ward 3, Ward 4, or At-Large.
So far the only confirmed candidates are the three incumbents for those positions, Judy Meeks, Chris Davis, and Wayne Swanson.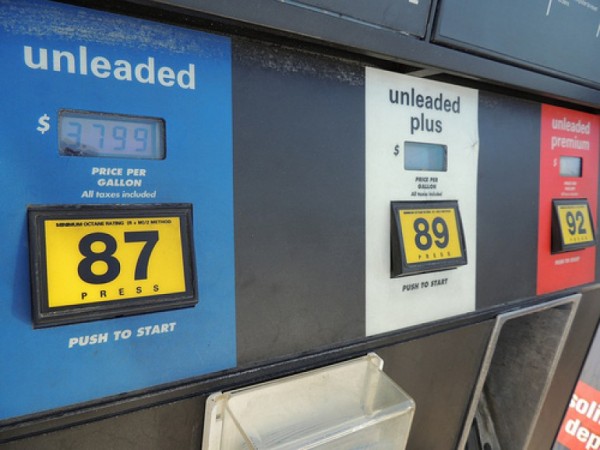 Good news for those who regularly buy gas in Chattooga, Gordon, Floyd, and a handful of other NWGA counties: State EPD rules requiring 45 counties to sell more expensive fuel are being relaxed.
Drivers in 32 Georgia counties will soon save $.15 or more per gallon in summer months UNLESS the federal EPA chooses to enforce a law Georgia no longer recognizes.


A habitual offender pops back up in police reports, due to a fight over money.
WQCH Radio, 08/29/15:

"A LOCAL MAN ALLEGEDLY GAVE HIS BROTHER A SEVERE BEATING OVER A MONEY DISPUTE WEDNESDAY, AND POLICE ARRESTED HIM ON SEVERAL CHARGES.
"THEY GOT A 'FIGHT IN PROGRESS' CALL TO THE VICTIM'S HOME ON PROBASCO STREET WEDNESDAY NIGHT AROUND 8:15. WHEN THEY ARRIVED, THE VICTIM WAS BLEEDING FROM THE FACE AND WAS TRANSPORTED TO HUTCHESON BY AMBULANCE.
"46 YEAR OLD MICHAEL DEWAYNE WALLIN WAS CHARGED WITH BATTERY UNDER THE FAMILY VIOLENCE ACT, SIMPLE BATTERY AND CRIMINAL TRESPASS, ACCORDING TO THE LAFAYETTE P.D. REPORT."
Mr. Wallin has had previous arrests for domestic violence and drugs dating back a decade or more. His last big appearance on LU was last August when he jumped on the hood of his girlfriend's car at the Mapco at Walmart and rode it all the way back to Linwood.
Plus: Walker arrests, August 24-30.



If you've purchased a car at B&B Auto and find yourself in limbo due to the dealer's legal situation, we'd like to hear from you and ask you a few questions.
E-mail lu @ lafa.ga or message LU on Facebook.


State investigation into an April suicide at an Atlanta youth detention center found huge staffing issues and poor mental healthcare training inside the state-run facility.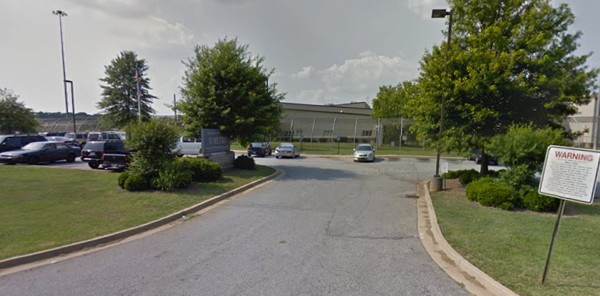 Georgia leaders have promised reform of the juvenile AND adult justice systems, but so far it's more talk than action – as evidenced by employee shortages inside YDC's and adult prisons all over the state.
It shouldn't take another 14-year-old hanging himself to get people's attention.


Have you visited Stronghold Gaming ?


New on LU: Music Mondays.
New York-based band The Lone Bellow has one member with local family members. Their song "Fake Roses" was inspired by that relative, so where better than here to shoot a video for the song?
Fake Roses, featuring actress Virginia Madsen,shot here and in Trion a few months back.
How many local places do you recognize?


GA Department of Natural Resources, which controls natural areas like Pigeon Mountain, is asking state legislators for the first increase of hunting and fishing license fees in over two decades.
Agency says it would like to eliminate special licenses for certain individuals and activities by making all licenses cost more, increasing department funds and qualifying it for federal grant money. Exactly how much of an increase they want has yet to be decided.
The issue will be decided in early 2016 when the General Assembly meets.


For today's links and any breaking news, follow the Underground on Facebook or Twitter.